Daily Quest Rewards Bug
So I have been doing the daily quests for maybe six days now, and every day, I'd be stuck on "Day 1", and at first I thought, "Maybe I forgot to do it one day, no biggie." But then, it gave me 60 plans, and then on Day 2, it wouldn't give my any plans, and the next day, it would be back on Day 1, and randomly giving me Day 2's rewards.
So I don't know what's going on, but it's somewhat annoying, especially because I'm trying to get as many plans as possible.
If anyone knows how to help, that would be greatly appreciated!

(Also asking @Goonybard to please help as well!)
__________________
FIX THE CHAT!
(Words of wisdom by Trainsanddragons!)
Hello. I'm Rosemeralda!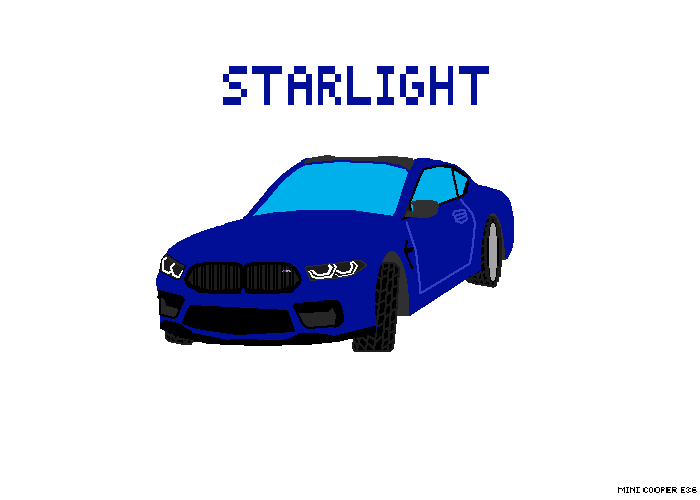 Starlight and Esmé, my Signature Guardians!
They may not be dragons, but you don't want to mess with them!
Both designed by me!
In game:
My name is Rosemeralda.
My bestie is Jadeebug13!
I have probably seventy-ish dragons, including all three Night Lights.
Dart is my favorite Night Light.
I love all of the dragons, but my top favorites are: Sand Wraiths (My first dragon, named BlackBird), Stormcutters (Looks like my cat), Night Fury, Light Fury, Night Lights, Triple Stykes, Deathsongs, and Skrills.
Proud leader of the clan Copycat Hiccup!
(Clan is closed off from requests, sorry.)
I mostly am seen with either a Night Light adult, purple Fireworm Queen (named Purple Magic), Deathsong, Hambanger, Triple Stryke, Stormcutter or Stormcutter Titan.
I ride whichever dragon I want to be on, at the moment.
Proud Leader of Copycat Hiccup!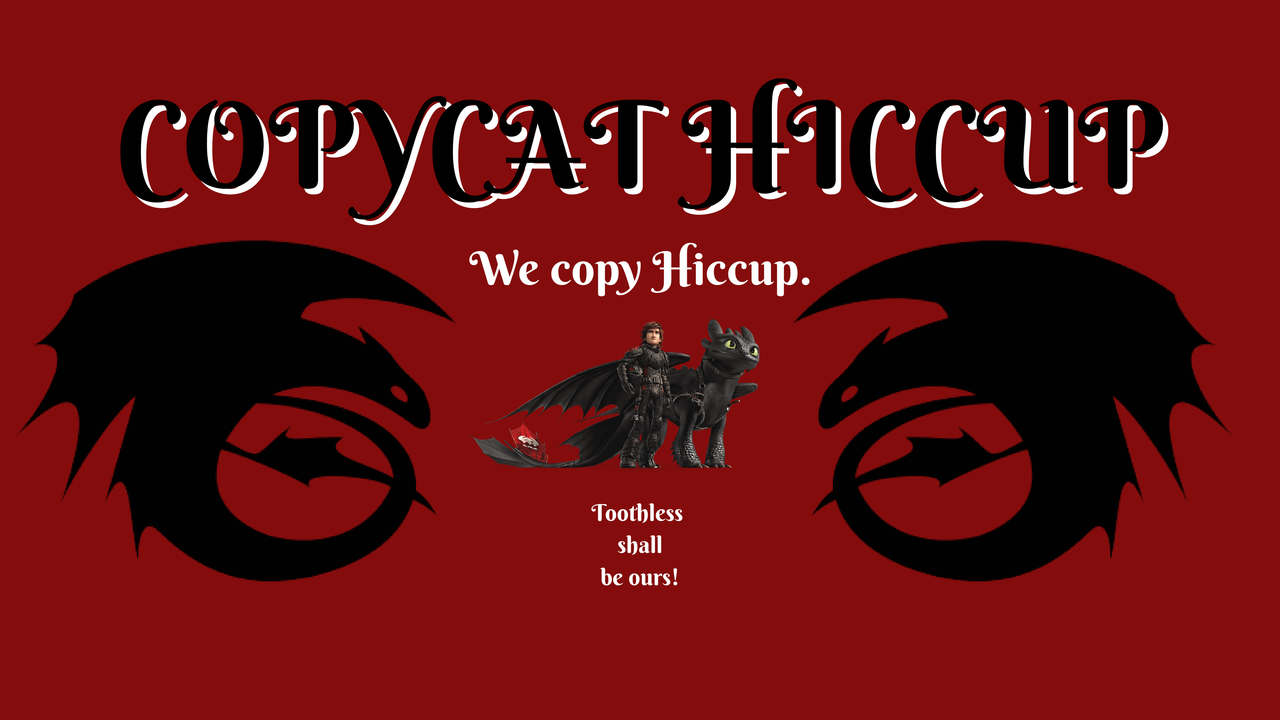 I am fully against cyber bullying!
No one should be treated bad, no matter who they are!
I am a victim of multiple cyber bullying.
Know that I am here for you, if you are a victim of cyberbullying, and you are strong!
More about me: I love cars! They are my most favorite thing on the planet! Especially the E36 318i!
I own a 318i with a manual transmission! (#savethemanuals)
My favorite car company would be MINI, and BMW second. Though I love E36s more than anything!
Probably out cleaning a car when you are reading this.
I prefer car cleaning over almost everything.
I also have Build-A-Bear Light Fury and Toothless.
I'm on PixilArt (send me a message if you're on there and want to follow me!).
Model car collector!
List of my top favorite model cars, modded and stock:
Stormie, my first MINI
Scaremeralda, my 1/18 Scale E36
Snow Scaremeralda, my white 1/18 Scale E36
Smally Wally, my Dodge Ram 1500
Ferdiand, the Porsche Off-road sports car
Ferdinand, my Porsche I bought at a thrift store, that had no front bumper or engine cover in the back, so I made a front bumper that looks like a welded off-roading bumper, and made bars over the engine. And he has a sweet paint job all over!

I have even more cars, but it would make my signature way too long.
Breyer horse collector!
I have a mix of vintage and newer models.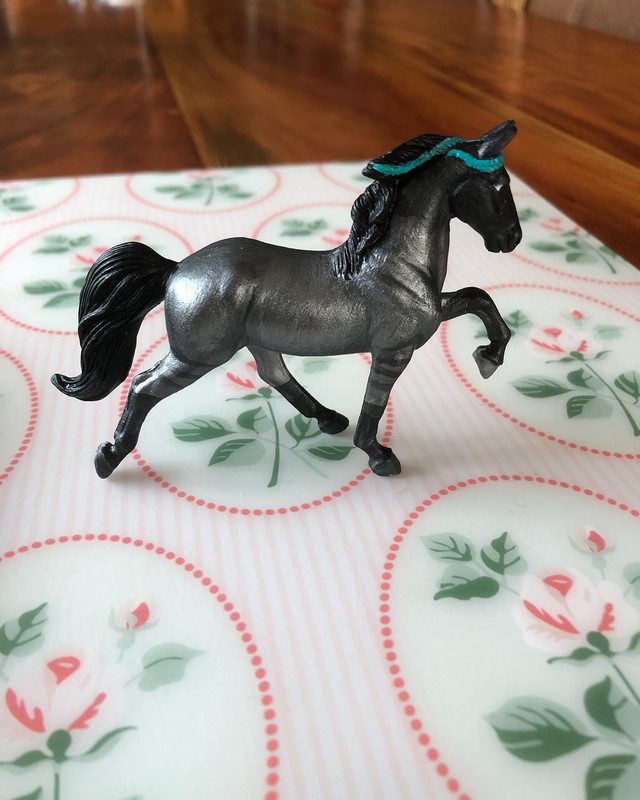 My hand painted Tennessee Walking horse, named Eclipse!
Music lover!
Favorite bands:
Beatles
Boston
Steely Dan
Imagine Dragons
Led Zeppelin
Proud Owner of Esmeralda, the Little Bimmer!
Old BMW 318i Classic with a 5 Speed manual!
Hoping to convert her into an EV!
Esmé is on Instagram, known as @esmeralda_the_little_bimmer Please don't get on just to message me on Esmé's account though. I probably won't respond on there. (Happened before, so just letting it be known.)
Things I need to fix on Esmé:
Too many! XD
This is the car that I fell in love with as a little girl, and have dreamed of owning my whole life, until the wonderful day I got her as my first car!
And those that know me, know that I talk about Esmé probably more than I talk about myself!
This is the car that has helped me through tough times, and had shared joys and adventures with me!
Favorite thing about Esmé? She's a manual transmission, and Boston Green!
Least favorite thing about Esmé? Nothing! (Except when she breaks a semi-important part...)
Weirdest thing found in Esmé? Plenty! But Wasp nest in the door jam has me head scratching.
What's it like owning an old BMW? Fun! Obviously!
Are there any downsides to owning Esmé? My empty wallet is the answer...
Do you love Esmé more than people? I spend more time with her, but that's because I'm a weirdo with not many friends, but I don't really care, she's like a second part of me!

Three best friends!
Favorite cars on CPM: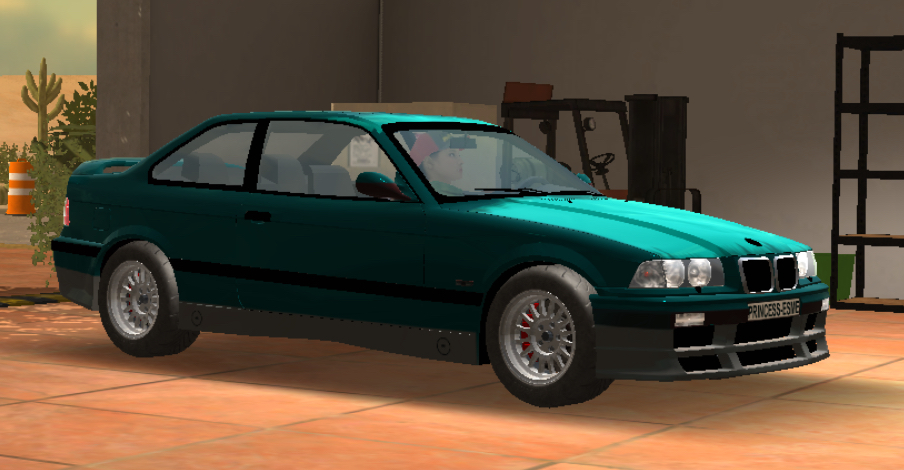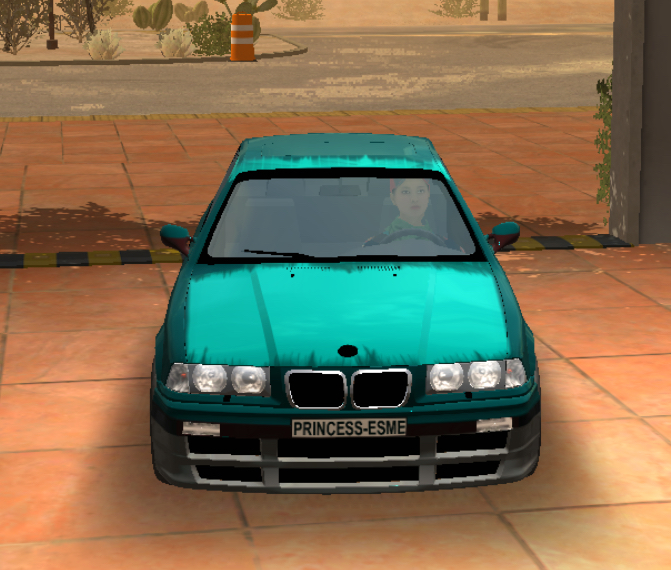 Esmé!
Wed, 08/10/2022 - 17:50
#1
...
A lot of people are having problems with the daily quests. You have the same problem that I do.(I'm finished with the event but still do the daily quests when I have the double xp ability from the Bewilderbeast stable activated because that's 300 additional xp for my dragon)Unfortunately there's nothing the players can do about it. The devs have to fix it. The best I can suggest is sending in a ticket. I don't know if it will be fixed though. Most people have been having problems with the daily quests since the beginning of the event and it's still not fixed. I don't know if the problem with the daily quests has even been acknowledged by a staff member or not. I know I haven't seen anything on the forum. I don't know if it's been acknowledged on their social media or from someone contacting customer support or not.
__________________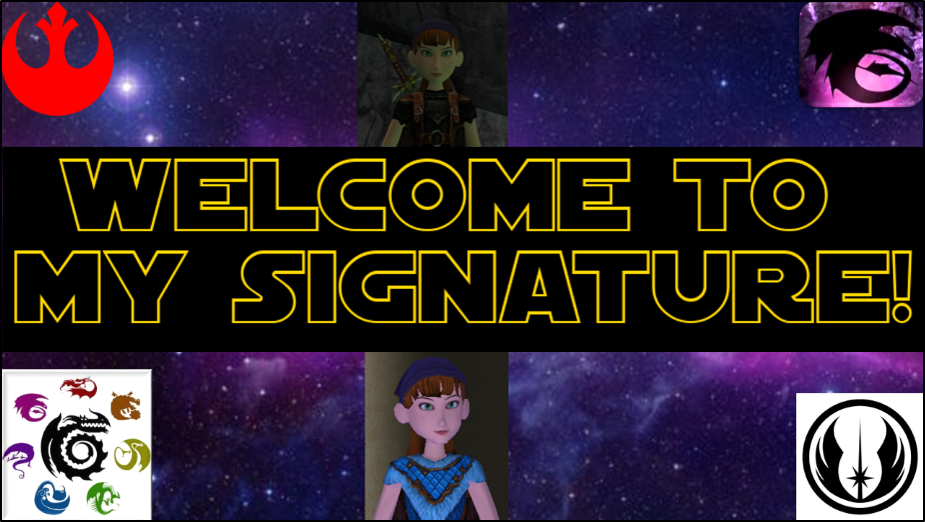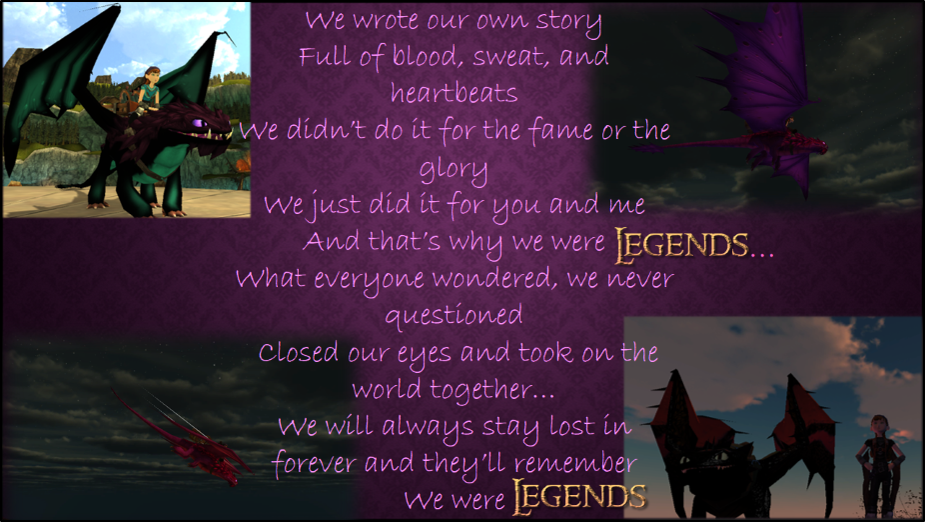 (Legends sung by Kelsea Ballerini)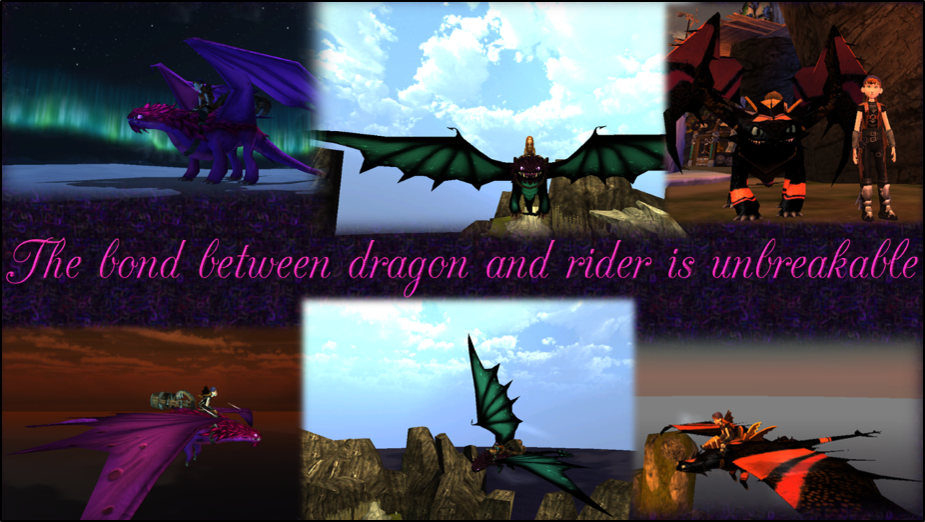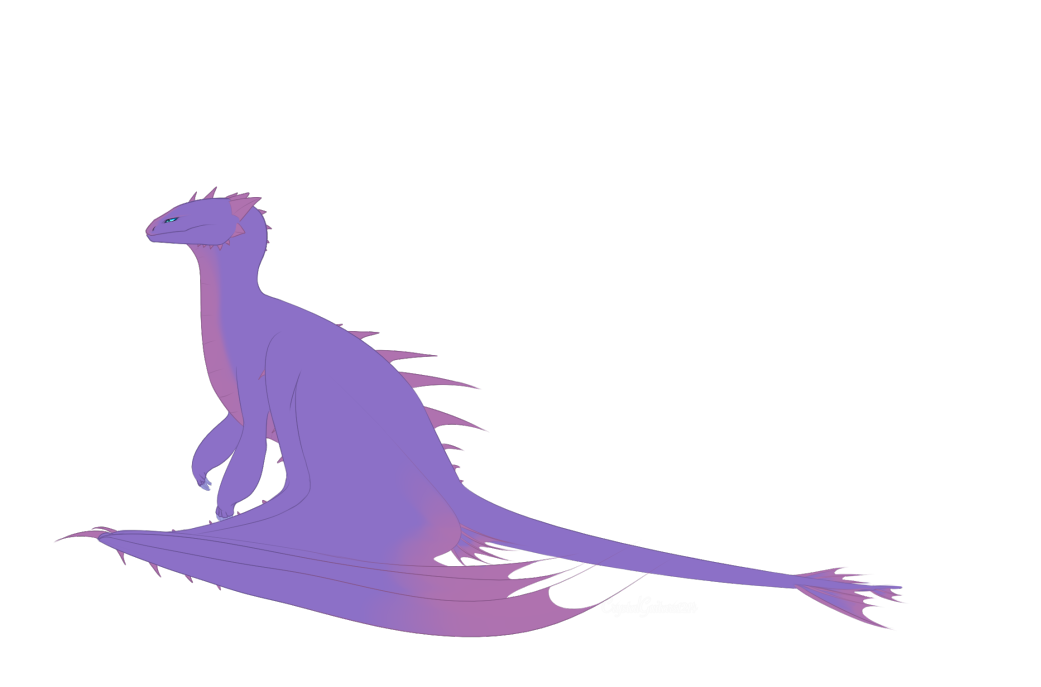 Maya the Sand Wraith, assigned to me as the perfect dragon for me by Wolf and Star, on her "Answer these questions and get a dragon" thread. The amazing art of Maya was done by DyliehIdol1214.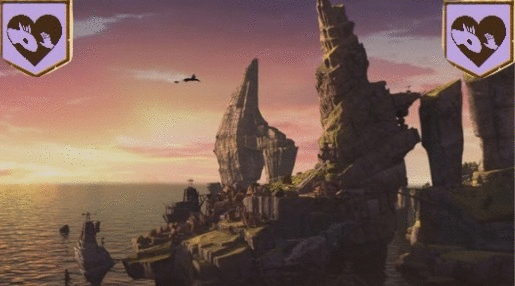 (clan banner made by the talented piggyxl)
Looking for a clan? Check out the Isle of Gazoo Clan Recruitment thread to see if Isle of Gazoo is right for you. If you're interested in joining, let me know even if all the spots in the clan are full. I might be able to find a spot for you. If you put in a join request in game and you don't reply on the Recruitment thread, if you could please put a brief message stating you've seen the Recruitment thread on the forum instead of the standard "Hi. Please let me join your clan." that would be greatly appreciated. :)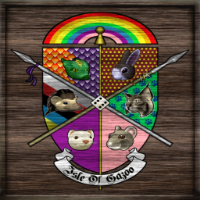 Isle of Gazoo Clan Crest given to me by Gertie Gazoo and made by a friend of her's(don't know the name of the friend)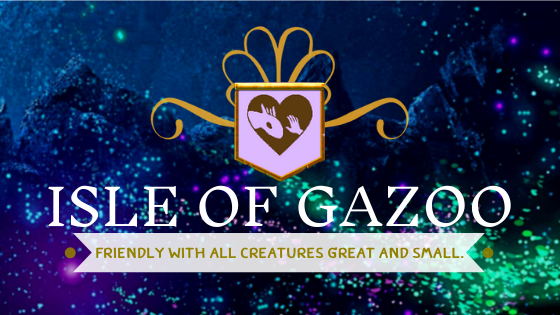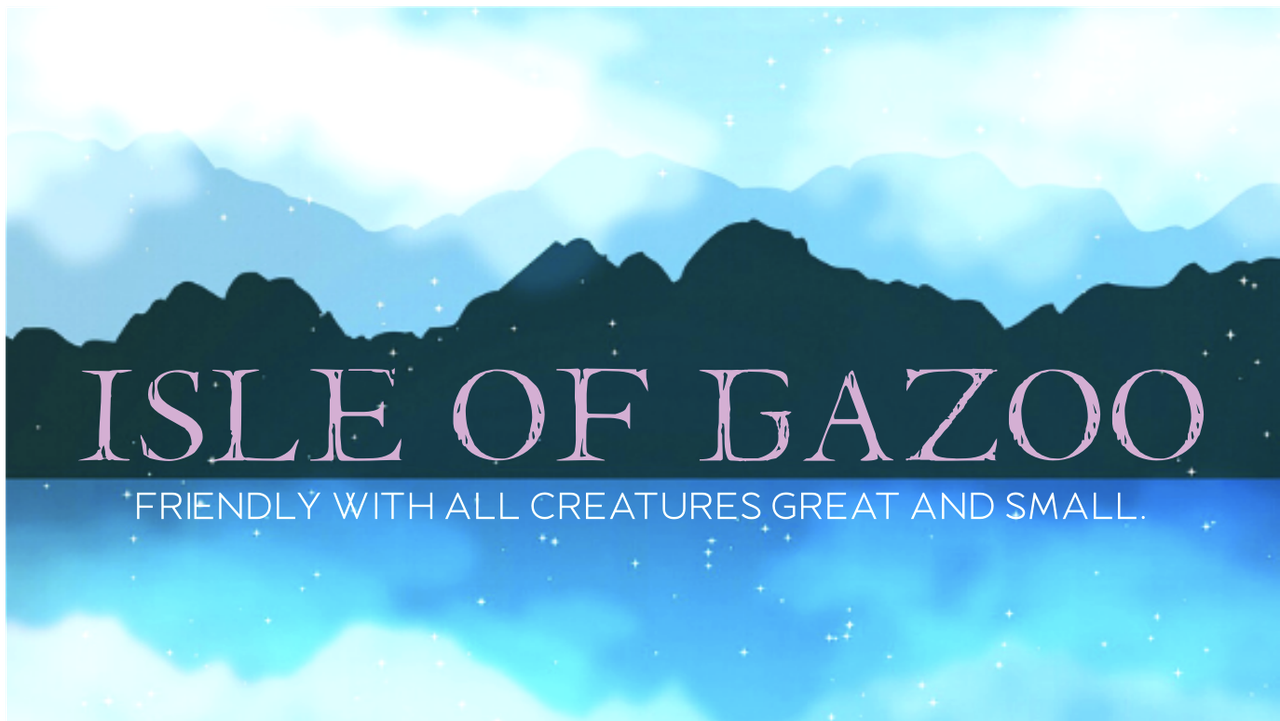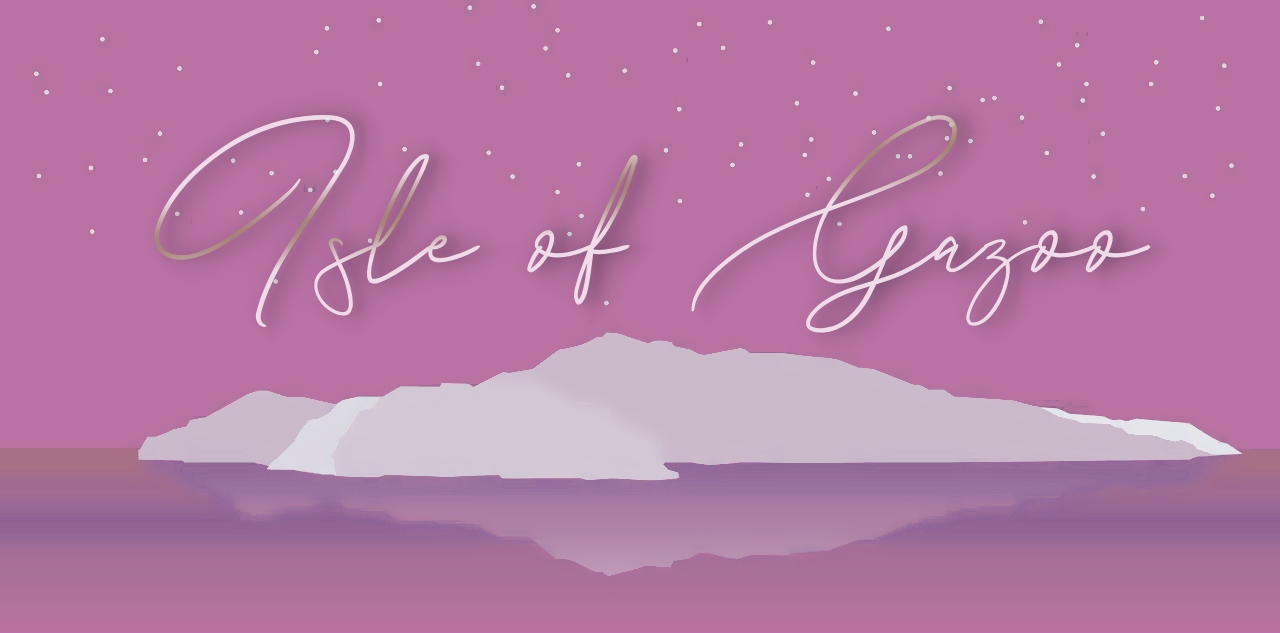 Isle of Gazoo banners made by EmeraldHuntress65
The greatest treasures are not gold,
nor jewels, nor works of art.
They cannot be held in your hands-
They're held within your heart.
For worldly things will fade away
As seasons come and go.
But the treasure of true friendship
Will never lose its glow.
(Poem from the Disney movie Tinkerbell and the Lost Treasure)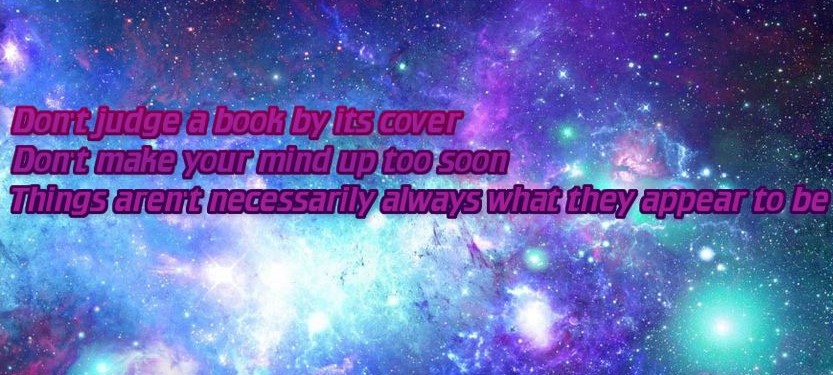 (From the song Don't Judge a Book By Its Cover)

HPowers banner by Gertie Gazoo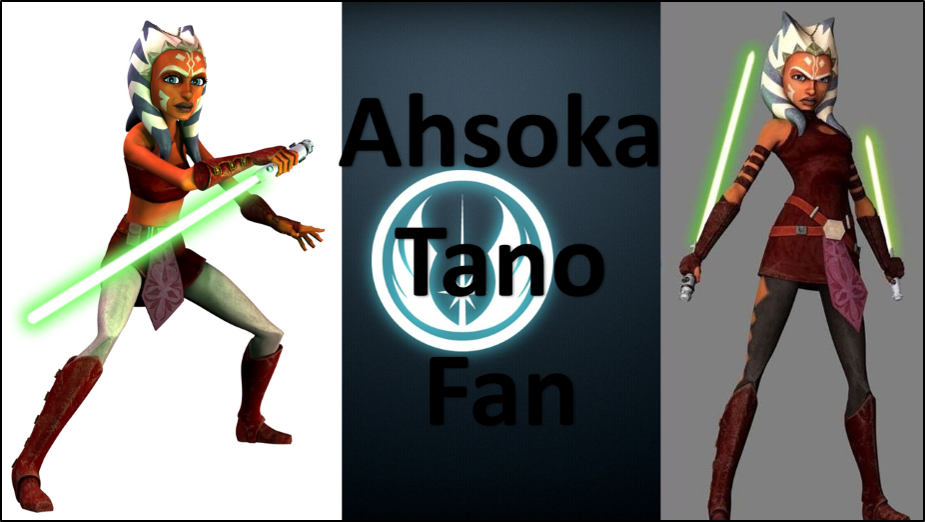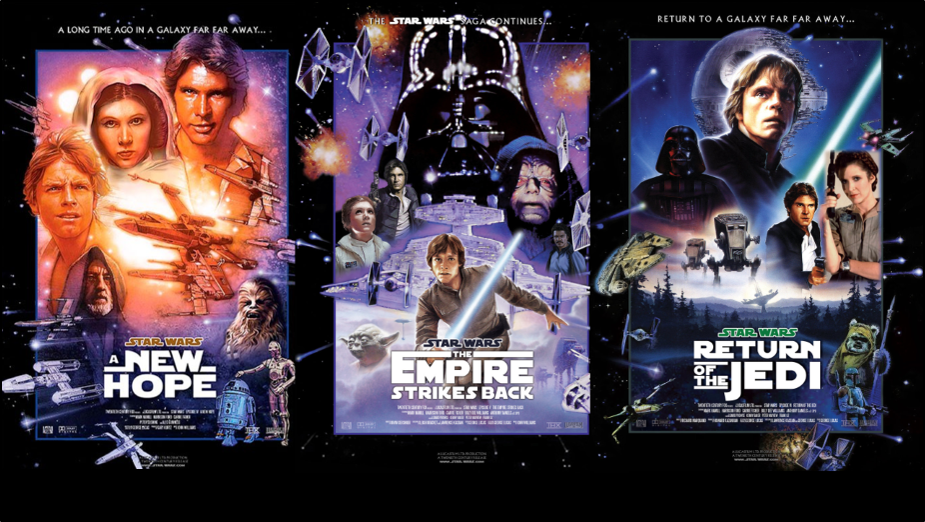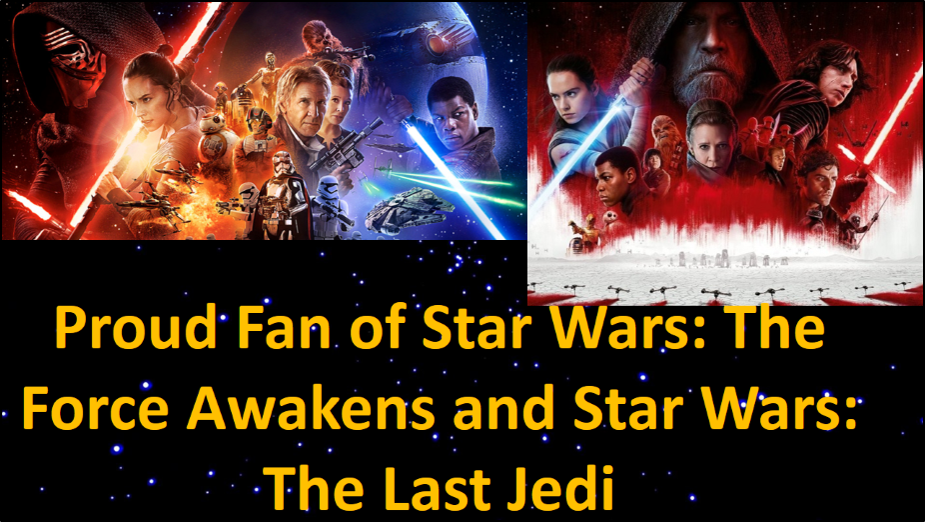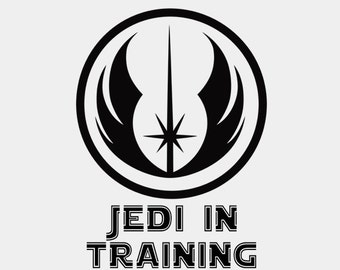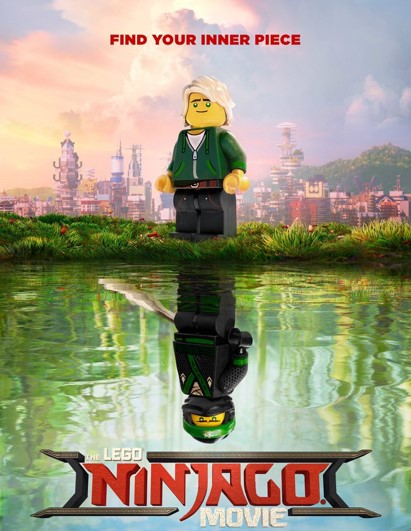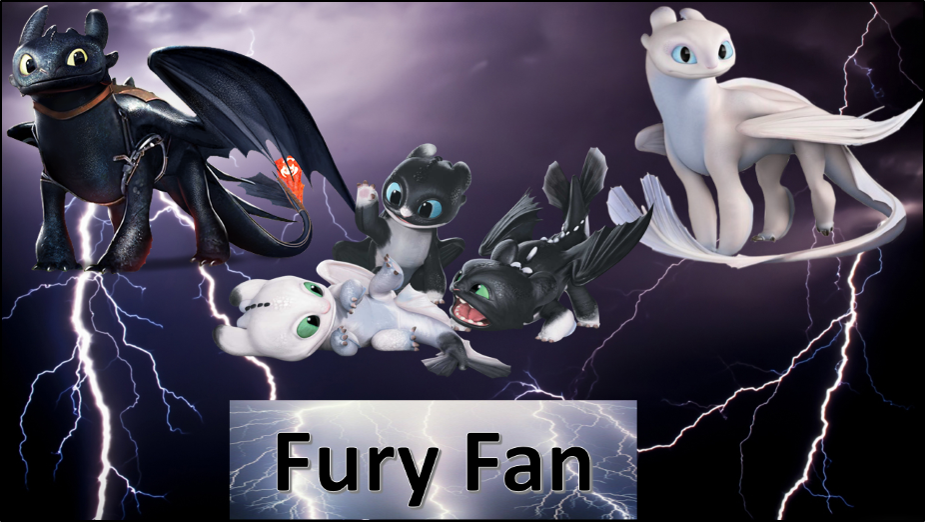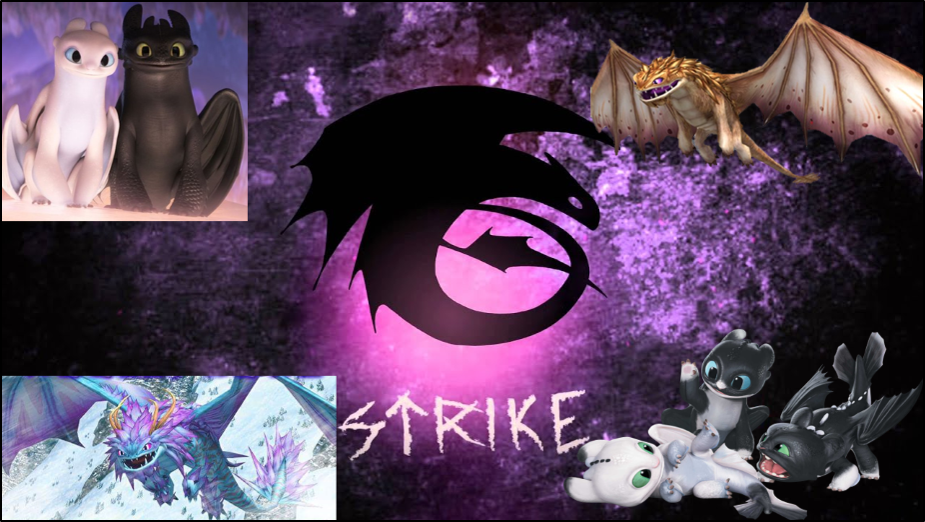 About Me:
The first and most important thing you should know about me is that I'm one of Jehovah's Witnesses. I enjoy studying the Bible and learning from it. I live by Bible standards and strive to apply Bible principles in my life everyday. Of course, I'm not perfect and would never claim to be. However, when I make a mistake I do my best to learn from it and then do my best not to repeat it. I apologize when neccessary and accept correction where it's needed. I happily talk about my religion and beliefs with others but I don't force it on them. If they aren't interested or tell me they don't want to talk about it, I respect that.
For more information on Jehovah's Witnesses, for answers to your Bible-based questions, or for information on a varity of topics, some of which include: animals, countries, how to deal with bullies, how to have a happy family life, how to make real friends, and depression, please visit jw.org.
Favorite Colors: Purple and Pink
Favorite Food: Pizza, Peanut Butter and Jelly Sandwiches and almost anything Chocolate (I say almost anything because there are some things chocolate I don't like. For example chocolate covered cherries)
Favorite Music: Country, Pop, and Disney Songs
Favorite Seasons: Spring and Summer
Favorite HTTYD Characters: Hiccup, Toothless, Astrid, and Tuffnut
Favorite Things To Do: read, sing, listen to music, play computer games, video games, board games, card games, watch tv/movies, and spend time with my mom and sister
Things I Collect: Books, Dvds, Cds, stickers, stuffed animals, Star Wars stuff, and dolls (dolls I collect include Barbie, Monster High, Ever After High, Bratz, Moxie girls, Disney Princess and others)
Favorite Dragon Species: Furies(Night Fury, Light Fury, and NightLights)
Favorite In-Game Dragons: Woolly Howl, Windwalker, Sand Wraith, and Deadly Nadder
Favorite Vegetables: Corn and Potatoes
Favorite Fruits: Grapes and Bananas
Please Note: I do not have Facebook, Discord, Instagram, Twitter, or any other form of social media. If you wish to contact me, here on the forum or in game are the only ways to do so.(I've had some people ask me about this so I decided to add this to my siggy.)
Star Wars Favorites
(Yes, I must have a favorites section devoted to Star Wars XD)
Female Characters: Leia, Padme, Ahsoka, and Rey
Male Characters: Luke, Han, Anakin, Obi-Wan, and Yoda
Droids: R2-D2, C-3PO, BB-8, and K2-SO
Villians: Darth Vader and Kylo Ren
Clone: Captain Rex
Ships: Han x Leia, Anakin x Padme, Cassian x Jyn, Finn x Rey, Kanan x Hera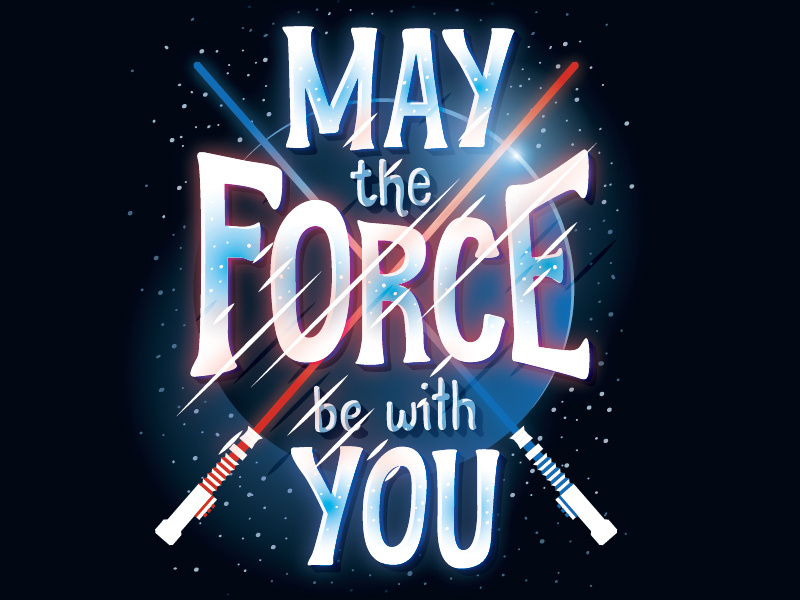 Wed, 08/10/2022 - 21:10
#2
Thanks!
Ah, okay.
Thanks HPowers!
I'll have to submit a ticket then, because it is definitely a little annoying, since I started the event late, and a, trying to catch up.
Thu, 08/11/2022 - 10:17
#3
...
You're welcome! Good luck with the event! :D
Wed, 08/10/2022 - 22:09
#5
Oh yeah, I also have the same
Oh yeah, I also have the same issue. Thought it was just me. I'm also done with the event but hopefully they fix it and give rewards or more time for the people that still haven't finished
__________________
** Art corner **
Other people's beautiful art <3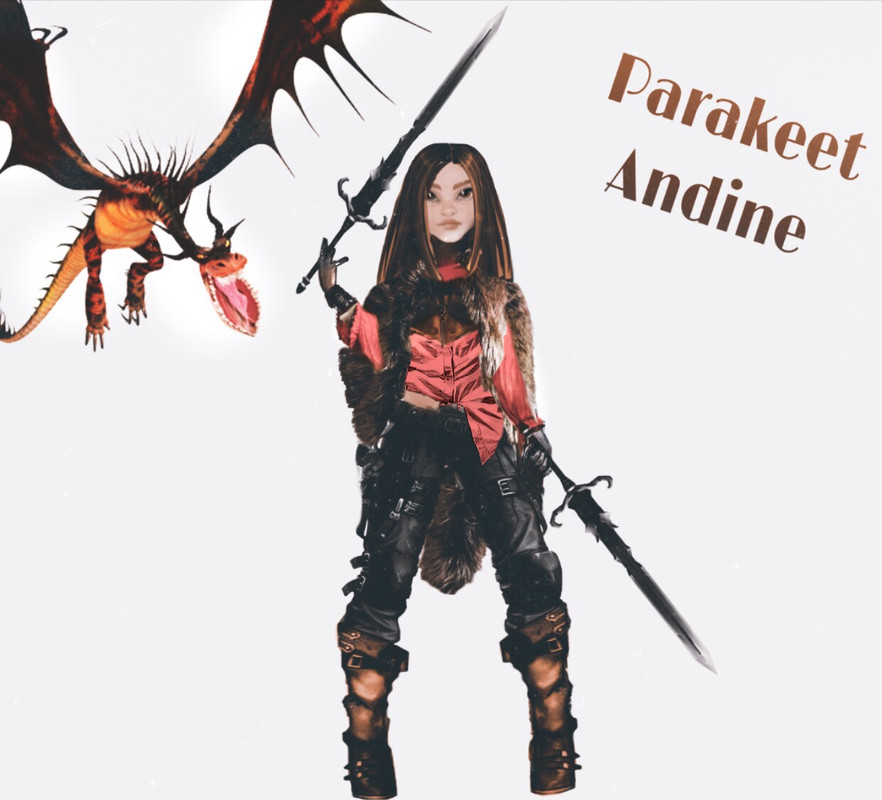 By X Katerina Pettrova X
___
By LPS100
__
By VicZarSky
__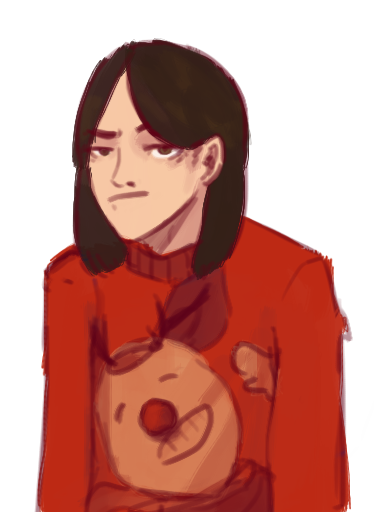 By TosiLohi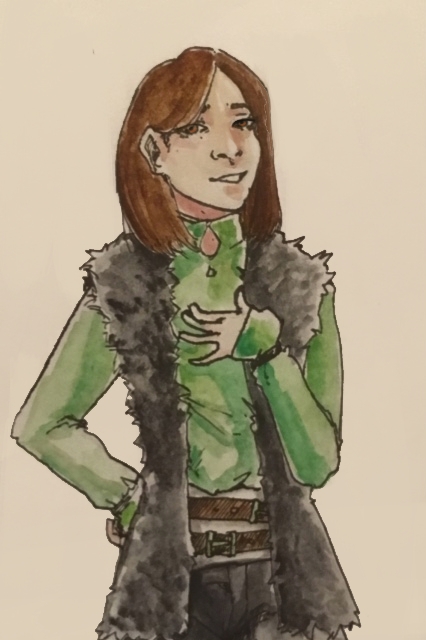 By TosiLohi
__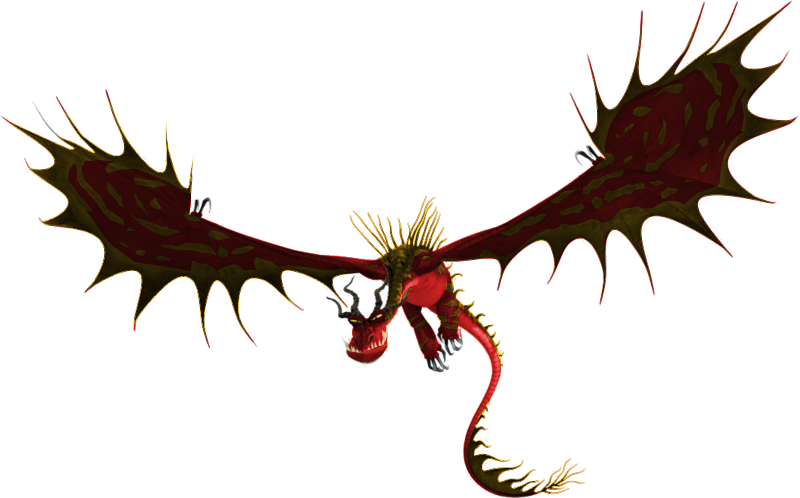 By nathanviking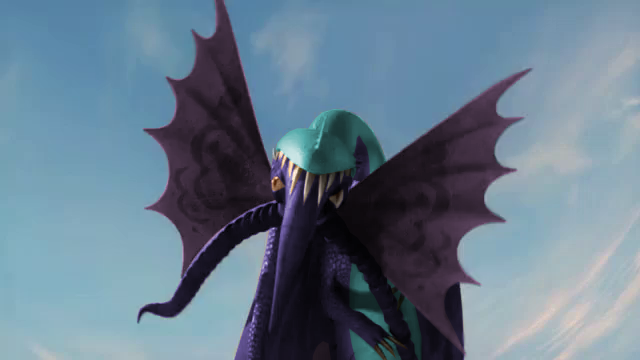 By nathanviking
___
Secret Santa (2020) by Frost Shards
Dragons I own and love as if they were my children (Now in all their Hidden World Glory):
(I didn't plan on having this many dragons lmao, so here's the short list and below that is the detailed one if you feel like it. The dragons are the last part of the signature)
Grandcanyon - Male Sandwraith
Firebringer - Female Monstrous Nightmare
Iceberg - Male Groncicle
Grimmer - Female Whispering Death
Shockjaw - Male Skrill
Seafoam - Male Scauldron
Swampdiver - Female Mudraker
Torchnight - Male Monstrous Nightmare
Ironclaw - Female Armorwing
Acidrain - Female Flame Whipper
Goldwing - Female Razorwhip
Sirencall - Male Deathsong
Shiverbeast - Female Stormcutter
Oceaneyes - Female Raincutter
Bonfire - Male Monstrous Nightmare
Bass & Wood - Male Hideous Zippleback
Pinkspark - Female Singetail
Lonquimay - Male Eruptodon
Gildfang - Male Thunderdrum
Solar - Female Skrill
Serpentide - Female Grapple Grounder
Frostsky - Male Shivertooth
Stingbark - Male Triple Stryke
Nibble - Male Threadtail
Moonstone - Female Gronckle (Moonrock in game cause it didnt let me call her Moonstone)
Snowpine - Male Chimeragon
Wildmoss - Male Elder Sentinel
Mercy - Male Deathgripper
Dimflight - Female Deadly Nadder
Gala & Xia - Female Seastormer
Shimmer - Male Hobgobbler
Ruffruner - Male Night Light
HYDRA (Henry, Ymir, Diego and Rah) - Male Snapstrapper
Alaska & Blizzard - Female Zipplewraith
Grandcanyon - Male Sand Wraith
Hidden World:
The first dragon that Parakeet owned, since is the one she helped escape from the Hunters. Basically the Dad Friend of the Dragons, endless pacience and loyalty. Loves to bury himself in sand, and often runs around in two legs
Firebringer - Female Monstrous Nightmare
Hidden World:
(they did you dirty girl)
Not the brightest Monstrous Nightmare in the bunch, but she tries, she is the first dragon Parakeet ever trained since hatched, she acts like an annoying big sister and likes to bite a lot, an habit that she got from when she was a baby, and Parakeet never corrected. She also saves Parakeet from falling a lot
Iceberg - Male Groncicle
Hidden World:
Enjoys Berks climate, doesnt particularly enjoy Firebringer's attention, likes to chill (hehe) with Parakeet rather than do flips in the air, prefers islands with snow, and is a picky adventurer. If dragons can eyeroll, he's doing it all the time. He just doesn't have the patience to deal with his new trainer but still does, cause he appreciates the help she offered him
Grimmer - Female Whispering Death
Hidden World:
When Valka gave Parakeet a Whispering Death egg, she wasnt very sure to be able to train her properly, since Whispering Deaths are terrifying. Now she thinks her Nightmare Eyes are endearing and even climbs into her mouth to show how gentle she can be. Although Grimmer is prone to jealousy she has a soft spot for Seafoam, whom, alongside Parakeet, she saved from a sinking Outcast ship as an egg
Shockjaw - Male Skrill
Hidden World:
A very hard to read guy, Parakeet isnt sure of his personality, since he doesnt seem to show any, even tho he got him as an egg. He loves to fly and do tricks, but outside it, he's a mystery. If there's anything Parakeet learned from him, is that he is competitive, and enjoys racing, so Shockjaw is her main go to dragon from when she wants to race
Seafoam - Male Scauldron
Hidden World:
He likes to spit his boiling hot water at people when he's happy. Look out. Parakeet has her shield in hand at all times because of this. He's learning to just create bubbles, but it's a work in progress. Considers Grimmer his mom, mostly because she doesn't let other dragons aproach him much
Swampdiver - Female Mudraker
Hidden World:
Loves to swim around, with all of her family members, and sleep on her trainer's chest (wich was cute when she was small...) she probably believes Parakeet is another small dragon since she always tries to drag her into the water and not let her go. That or she's trying to drown her... Let's hope for the first one
Torchnight - Male Monstrous Nightmare
Hidden World:
(look how they massacred my boy)
Altho not the first Monstrous Nightmare she trained, Torchnight prooved to be a very hard case to work with, since the dragon would just not listen to her and go off to his own business, often hitting her with his tail without realizing. The only command he seems to understand on land is when Parakeet hits her chest to call him, wich is when he just launches himself towards her. It was cute when he was younger and it worked, now it's coming back to haunt her and pin her to the ground
Ironclaw - Female Armorwing
Hidden World:
Because of the abuse of the Hunters, Ironclaw is very shy and defensive, but with care and the other dragons help she's coming to be a very curious girl. She loves to watch Parakeet work and will often try to take her helmet off to put into her armor
Acidrain - Female Flame Whipper
Hidden World:
A mischievious prankster who loves to play hide and seek with her trainer, she always cheats by hiding in places Parakeet can't access on her own. Likes to surprise and scare dragons and people alike, as well as sleep on the job. Loses her tail all the time whenever she gets scared
Goldwing - Female Razorwhip
Hidden World:
Responsible and serious, almost doesnt like to play, only when she's sure Parakeet is done with any quests she has, talk about the mom of the group. Rarely plays with the other dragons, gets along the best with Grandcanyon, silently judges the rest, come on girl, you gotta have more fun.
Sirencall - Male Death Song
Hidden World:
A sweet, sweet boy. Playful and kind, like a little brother for the rest of the dragons, also a little prankster, he likes to sing to lure other dragons, and then just flies around with a flock of dragons behind him. Kind of hard to explain to other trainers that he's a bit excentric, to not say otherwise. If fed up Parakeet will start to sing real loud to shut him up, wich offends him but succesfully gets the point across
Shiverbeast - Female Stormcutter
Hidden World:
Surprisingly gets scared of storms, she can't fly through one, Parakeet learned this the hard way, loves to swim and "fly" underwater, a great explorer of the great seas. Well, the sea during storms is scary, perhaps that's the reason. Rather small for her breed, but she's also young, so it's to be expected, she eats as much as the others after all
Oceaneyes - Female Raincutter
Hidden World:
Like most Raincutters, Oceaneyes loves to fly through rain (looking at you Shiverbeast), and do tricks, the only problem is that in the rain she becomes more slick and it gets hard to get a good grip on her, so no tricks allowed until we get a saddle for you girl, she gets moody if the weather isn't optimal for her, if there's high winds, or too much sun she rather sleep. Loves to fly off in the morning dew, and Parakeet would love to join her, if she was a morning gal. "Also, hehe, duck feet" Parakeet, probably
Bonfire - Male Monstrous Nightmare
Hidden World:
(oh god why)
Much younger than the other Monstrous Nightmare, he is like the spoiled little brother. A master at playing victim, likes to sleep on top of Firebringer and Torchnight, even when neither of them like it most of the time he gets his way. Likes adventuring but gets scared really easily, so Parakeet can't fly with him through the night. When he lights himself on fire his flames are weaker than most other Nightmares, Parakeet still doesnt understand why. His smaller size, once tought by Parakeet to be because he was younger, is actually due to him being a runt, same reason why his flames are weaker
Bass & Wood - Male Hideous Zippleback
Hidden World:
Bass is the gas, Wood is the spark, they hate each other and are constantly snapping and trying to bite the other, Parakeet has to pet both at the same time if she wants to have peace. They barely get anything done, including flying, except when they're practicing with Astrid and Parakeet, that's the only time they'll work together
Pinkspark - Female Singetail
Hidden World:
She's more wild than trained, absolutely refuses to get a saddle on her, so Parakeet has given up on that. Sometimes sleeps in the stables, sometimes flies away for entire weeks before coming back to Parakeet, needless to say she was terrified at first and didnt sleep right until she knew Pinkspark was safe. Equal times playful and serious, gets reasonably along with the other dragons.
Lonquimay - Male Eruptodon
Hidden World:
He likes napping more than he does anything else, and Parakeet can relate to that. He doesnt often do anything else other than sleeping or eating, but Parakeet likes to fly around with him when he feels like it, cause she feels high and mighty on top of the dragon. Other than that, she also enjoys napping with him or just reading some books while resting alongside him.
Gildfang - Male Thunderdrum
Hidden World:
Stubborn like any Thunderdrum, Gildfang likes to submerge himself underwater when he doesnt feel like listening to his trainer, prefers to travel through water, and is faster that way. When traveling underwater his highligths become more prominent and help him see around especially at night or at very deep level wich is why Parakeet allows him to keep going deeper underwater (even tho its terrifying). Gets rather well with the other dragons, especially Seafoam and Shiverbeast, whom are his water loving buddies.
Solar - Female Skrill
Hidden World:
Miss new addition to the family, she knows she's perfect and isn't shy to show off, kinda makes Shockjaw jealous, no matter how hard Parakeet tries to show both of them the same amount of love. She is friendlier than Shockjaw so most vikings prefer to deal with her rather than the other Skrill, but one thing that she can't surpass Shockjaw in is racing. But she is a sore loser so don't tell her that
Serpentide - Female Grapple Grounder
Hidden World:
Parakeet didn't know about the existence of this dragon, so when she got a Grapple Grounder egg she was really excited, but after reading a bit about them she became more and more doubtful about raising one, thankfully after hatching Serpentide dispelled all fears with her calm personality, one that would only turn stubborn during battle tactics, where the only way you can get her to back down is some good ol fashioned dragon nip to calm her down.
Frostsky - Male Shivertooth
Hidden World:
Surprisingly a mature fellow, not as playful as some Shivertooths are, or so Parakeet thought, until she found him and Firebringer playing pranks on a very tired Iceberg, aparently he is more of a play pranks in teams kind of guy, so she and Frostsky often go to the twins to play some good and non malicious pranks to any Berk residents.
Stingbark - Male Triple Stryke
Hidden World:
Stingbark definetly has taken a like to Sleuther, Dagur's Triple Stryke, so Parakeet has definetly (and kind of against her own wishes) gone to Dagur to train Stingbark, and altho they both differ in more than a variety of different stances Parakeet does listen to some of Dagur's advice (but she will never admit to it). Stingbark is civil and calm but when paired with Sleuther and his Rider he can get rather into it, Parakeet can say for sure that the days she's trained Stingbark are the days she's felt the most tired afterwards.
Nibble - Male Threadtail
Hidden World:
Altho he started being incredibly iperactive as a child, but growing up he calmed down, even to the point of getting lazy, wich Parakeet doesn't appreciate because she loved playing with baby Nibble and now hes like a teenager whos annoyed at his guardian, definetly still likes to set eels on fire (wich Sirencall later eats... I guess the system works for them)
Moonstone - Female Gronckle
Hidden World:
Mom Friend, cares for the dragons and definetly enjoys the company of baby dragons specially. Treats Parakeet like another baby because.... well Parakeet. Loves hanging out with Meatlug and Fishlegs (and Fishmeat) and Parakeet has definetly have long chats with Fishlegs about Gronckles.
Snowpine - Male Chimeragon
Hidden World:
Parakeet's still unsure how this Chimeragon ended up in her hands but she's glad it did, Snowpine enjoys the winter climate of Berk and is an avid fan of all things sweet. He adores children and lets them decorates his crown of scales with diverse Snoggletog decorations, and Parakeet wonders how on earth such a sweet creature could have been created by such a cold entity.
Wildmoss - Male Elder Sentinel
Hidden World
Being able to stay still by a worrying amount of time, Parakeet wonders why would he ever choose to stay with her, she is grateful of course, but the dragon always seems to miss his home dearly. A source of comfort for quite a few dragons, particularly Ironclaw and Mercy who have suffered abuse by their captors, he still seems content enough to stay by Parakeet's side.
Mercy - Male Deathgripper
Hidden World
Confused and stunned this Deathgripper ended up in New Berk scared out of his mind, but with the help of Fishlegs and Parakeet, and of course Firebringer, he ended up finding that not all humans are evil, he's very distrustfull of men, with the small exception of Fishlegs (but he's on thin ice), very few people are able to aproach him unscathed, Parakeet being no exception, she has quite a few scars from treating a scared and scarred Mercy. Most other dragons are afraid of him, but Ironclaw seems to know that he has gone trough a similar past as her, Wildmoss seems to be his support, and Firebringer is the first dragon to have given him a chance, along with her Rider
Dimflight - Female Deadly Nadder
Hidden World
A proper Nadder, she likes preaning herself for most of the day, also enjoys the attention of all dragons and people, doesn't particularly like fighting but if you bother her she will retaliate. Gets along with the other dragons as long as they don't ignore her (Shockjaw did and now they don't get along, she's petty)
Gala & Xia - Female Seastormer
Hiddden World
These ladies are a force to be reckon with, strong and fast, laser focused in, nothing can distract them if they have an objective in mind, bred to be unstoppable in battle they're not used to Parakeet's unconditional love, or relaxing, but they sure do love shiny things
Shimmer - Male Hobgobbler
Hidden World
Scarily stealthy, always scares Parakeet whenever he appears out of nowhere, he even scares other dragons (specially Firebringer) with this ability, zero braincells apparently, but a good fella, Parakeet doesn't ride him bc he's too small, but enjoys carrying him like a puppy, and apparently he also enjoys this.
Ruffrunner - Male Night Light
Hidden World
He doesn't spend that much time with Parakeet, he's still a momma's boy after all, tho Parakeet really didn't care much for him when he was a baby, now as an adult she's impressed by his growth, both in personality and in size (vertical by that matter), gets along the best with Firebringer, who used to carry him on her mouth like a Monstrous Nightmare cub when he was a baby (Parakeet tried to explain to FB that Ruff wasnt a Monstrous Nightmare cub but neither dragon listened to her)
Thu, 08/11/2022 - 15:11
#7
Same here! I've been having
Same here!
I've been having the same issue, and it's really annoying. What I've been doing is grinding through dragon tactics levels, to try and make up for it, and to get more plans overall. So far, it seems to be working okay.
Also, try playing on mobile and watching ads for gems. Every hour or so, you should be able to watch an ad for 10. Save up a bit then find a 50 gem mystery chest and just exchange whatever you find. I've resorted to exchanging items, even if I want to keep them.
__________________
Howdy, hey! I'm Ivy.
I left the game for a bit, and now I'm back!
Fri, 08/12/2022 - 09:37
#8
Thanks Ivy! I've been
Thanks Ivy!
I've been trying to grind through DT as much as I can, along with farming, which has definitely helped a little!
And the gem ads definitely make a difference! Thanks again!
Who's online
There are currently 10 users and 666 guests online.