Come show your Flame Whippers!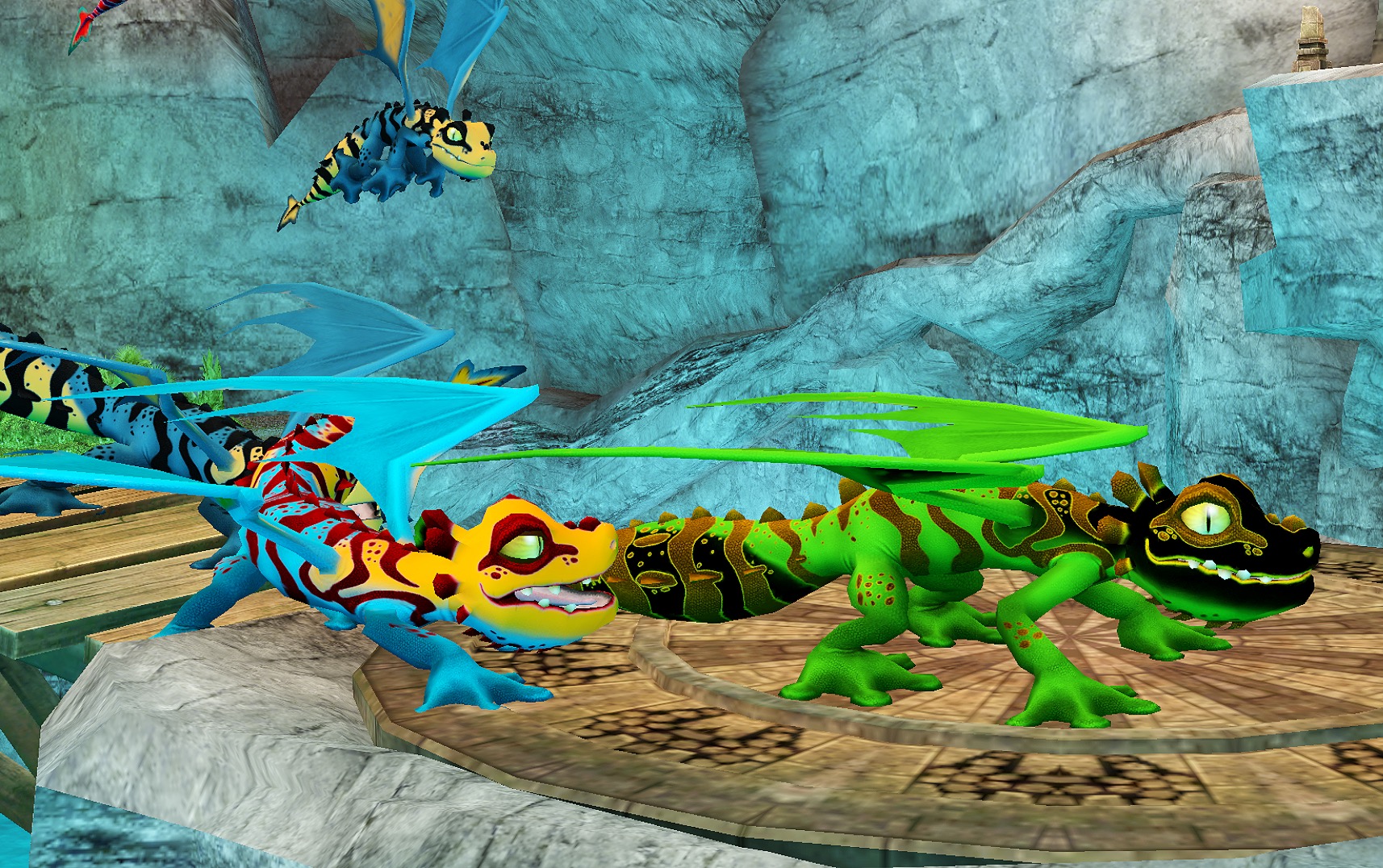 The Flame Whipper strongly resembles the common Gecko, and has the ability to detach it's tail as a defense mechanism when facing larger predators or against other Flame Whippers. This dragon is trainable, and can be obtained by playing the newest expansion pack - Secret of the Leviathan. If you've trained one yourself, this is the place to show it!
Also if you want to share your expansion pictures - you can here
Mon, 03/06/2017 - 15:24
#3
...
This is Sparkler. She's still as rambunctious as when she was a baby. Jewel and Sunburst(my 2 Fireworm Queens that were on the journey to Impossible Island with me) have taken her under their wing and are trying to show her the ropes of how things are done and how to behave when I'm not training her but so far it's not working too well. She still gets her nose into everything and her curiousty often gets her into trouble. The third picture is of her taking a nap after a full day of investigating but I know she will wake up fully energized and ready to get into trouble again.
This is Sparkler's first visit to my hideout. Let's just say it didn't go very well. She was curious and got into everything and made a complete mess. In her defense, she felt terrible for the mess she made and helped me clean everything up before we left.