Color the Wilderness with ALL-NEW Quest!
Storm through the Wilderness and find the paint ingredients to help Bucket win the painting competition!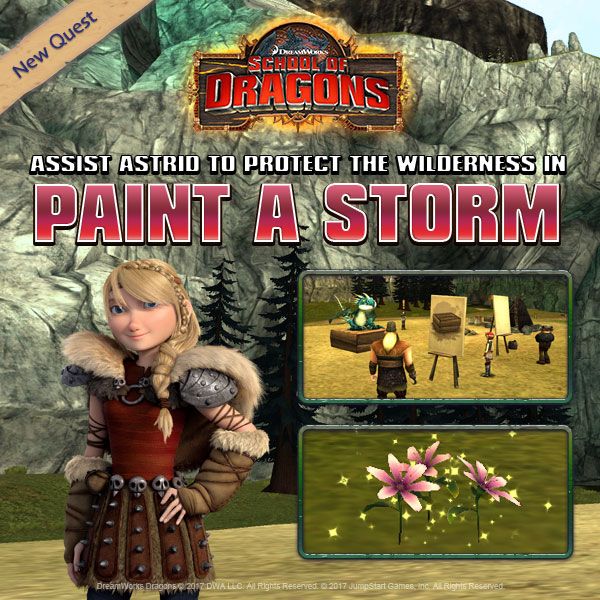 A few of Berk's best Dragon Trainers have gathered around the Wilderness for a paint competition, where they will all have to paint the fierce Stormfly. However, it seems Bucket was not fully prepared as he was missing one of the most important ingredients; the blue paint matching this Deadly Nadder!
The Viking needs your help to create some paint that can do justice to the bright and vivid color of Astrid's Nadder. Join Heather, and search through the wilderness for the right ingredients needed to create this paint.
Are you ready to search high and low through the Wilderness? If so, head on over to campus and help Bucket get first place in this latest quest!