Colliding Worlds (Fantasy/Adventure RP)/Sign Up Thread
Welp, since I sadly do not have school until September, I thought of doing a new RP after my two others sadly became ''completely silent'', as I would say, and seing all these RPs made me wanna make another one.
SO! I really hope this RP will stay up for quite a while, because I really don't have anything to do besides drawing and playing Gmod/Mario Kart 8. So this could make something different for once.
Colliding Worlds is a RP happening in a Universe called ''Glittoria''. During the beggining of the RP, a small introduction made by me will be shared, meaning that the RP will begin.
Many characters of said games or franchises (It can be OCs or real characters of said game or franchise.) are mysteriously taken into the Glittoria Universe, where they will have to form a Team and find 5 rare Crystals with magical powers in order to find their way home. Of course, there will be obstacle, as bosses, quests and many more.
Reason of why they have been taken to the Glittoria Universe? Accidental portal released by the main antagonist of the Roleplay.
Please do not reply yet, I will get everything ready!
Mon, 05/18/2020 - 22:35
#2
~
Updated Franziska's, Phoenix's, Veloria, and Mystery's forms
Replaced Selkie with Cackletta
Character's Reference
*the suit he'll be using*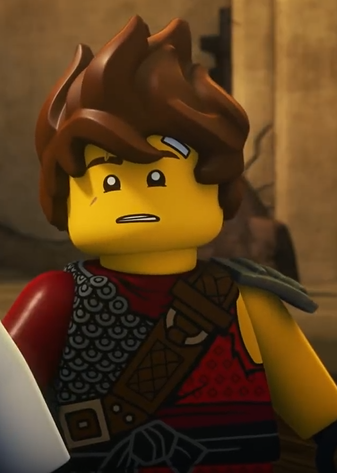 *what he looks like without the mask but that's not the suit he'll be in, also for the sake of the rp please pretend he's not lego xD*
Name: Kai
Gender: Male
Personality: He can be impulsive, has a fierce temper, and his strong sense of justice can make him stubborn at times. But his fire is also the source of his bravery and strong loyalty. He will stop at nothing if he has put his mind to a cause or mission *Copy and pasted this from the wiki*
Franchise/Game: Lego Ninjago *season 12 version, I choose season 12 since that season is based on video games*
Age: the shows not specific it only says there teens, but for the sake of the rp I'll say he's 18
Weapon(s)(Optional): Typically a Sword, he usually depends on his powers though
Protagonist/Antagonist: Protagonist
Any special powers: Yes he has the ability to control fire and shoot it out of his hands
Weakness(es): his short temper can get him into bad situations, he can also be obnoxiously stubborn and will usually refuse to be led, he also can't swim and is afraid of water not to the extent of being splashed with it he's fine with that he just reeaally hates big bodies of water
Extra: he's quite attached to his powers and can get pretty cocky about them, even if there's a situation where using his powers is unnecessary he'll find a way to use them
Character's Reference: she's a W.I.P so no pic yet sorry, she has dark purple eyes and dark purple hair tied up in a braid, she has a black hood also put up but her braid hangs out the side, she wears a dark grey and dark purple assassin like outfit
Name: Veloria
Gender: Female
Personality: she's always determined to meet her goal whether its good or bad, she prefers not to work with others and typically pushes them away due to her being convinced they'll hold her back, despite her not having emotions due to certain circumstances she understands when other people do since she used to have them and tries to comfort then any way she can despite her lack of emotion
Franchise/Game: Lego Ninjago *She's an OC*
Age: 22
Weapon(s)(Optional): she usually just uses her powers
Protagonist/Antagonist: Antagonist
Any special powers: yes. she has chaotic powers, she can send people to other timelines but has only done it once and won't do it in this rp, she can shoot purple chaotic energy pulses
Weakness(es): she can be easily tricked and is extremely gullible
Extra: she's put Kai and all the other ninja from ninjago through a lot so Kai defiantly won't be happy to see her
Character's Reference
Name: Phoenix Wright
Gender: Male
Personality: generally quite easy-going in his outlook. His relaxed attitude usually leads to his friends leading him around or taking advantage of his good nature, usually by making him foot the bill of large celebratory meals, also has somewhat of a sarcastic side that he usually keeps to himself. This tends to manifest when dealing with the eccentric characters (including his friends), objects, and situations he comes across, has repeatedly shown himself to be a loyal friend and lawyer who will refuse to back down once his mind is made up *thanks wiki xD*
Franchise/Game: Ace Attorney *2nd-3rd game*
Age: 25-26
Weapon(s)(Optional): nupe
Protagonist/Antagonist: Protagonist
Any special powers: He has these things called Psych-locks that appear when someone is lying he has to break said Phych-locks by asking series of questions to get the person to uncover the truth, unlike Athena how ever this isn't a natural born ability he sees these Phych-locks by using something called a magatama so if someone steals it they could use it as well
Weakness(es): he's a normal human and he probably won't be that useful in a fight, he's extremely afraid of heights and that's not me making stuff up and being random, in game he actually has a fear of heights
Extra: in the games he talks in his head a lot, so I'll be doing that too, every time he talks in his head (it will be in this colour, and have these before and after it), when he thinks to himself it's usually some kind of sarcastic remark to the situation happening around him
Character's Reference:
*art by you ImDerpySheyla xD*
Name: Mystery
Gender: Male
Personality: he's very evil without reason, he does what he wants when he wants he never takes others advice and never cares about Any one else's opinion but his own, he's extremely selfish, he also enjoys scrutinizing people for any fear or issue they may have, Mystery how ever can be soft when thinking about his best friend or his missing brother, he also has a soft spot for Fantom for some reason...
Franchise/Game: Super Mario Bros *he's an OC*
Age: 21-22
Weapon(s)(Optional): He likes to carry daggers around That he uses to defend himself
Protagonist/Antagonist: Antagonist
Any special powers: unlike other Yoshi's Mystery can shoot ice balls without having to ingest any to shoot them out first, in other words he can do it when ever he wants
Weakness(es): he's extremely sensitive to light and usually never goes out in day, if he does go out when it's bright out he wears a cloak to protect himself
Extra: none
Character's Reference
Name: Athena Cykes
Gender: Female
Personality: Athena has strong emotions and a powerful drive to win, which can sometimes cause her to be reckless. Athena also seems to have the habits of getting lost easily and falling asleep just about anywhere. *thanks again wiki XD*
Franchise/Game: Ace Attorney *specifically the sixth game*
Age: 19
Weapon(s)(Optional): nope
Protagonist/Antagonist: Protagonist
Any special powers: she has the ability to hear the emotions inside peoples hearts, she's also a lawyer
Weakness(es): just like Phoenix she's just a human and won't be all that useful in a fight xD
Extra: she will also think in her head like Phoenix, when she talks in her head she either asks herselfs questions and thinks to herself or sometimes just talks to herself, alright this is where things get confusing, yes Athena knows Phoenix but Athena knows Phoenix when he's 34 and the Phoenix I use is his 25 yr old version, so she knows Phoenix in the future but not the one I'm using, just thought I'd clear that up so there's no confusion
Character's reference
Name: Cackletta
Gender: Female
Personality: Although she is rather comical, Cackletta is extremely selfish, sadistic, and having a stereotypical witch-like personality. Her only example of compassion is for her beloved minion, Fawful. She will do anything to eagerly get what she wants, such as flying directly from her homeland to stir trouble, and swipe the voice from Princess Peach in order to awaken the Beanstar for her own personal gain *wiki came to my rescue*
Franchise/Game: Mario and Luigi Superstar Saga
Age: game isn't specific
Weapon(s)(Optional): not really, she only uses her magic when it comes to a fight
Protagonist/Antagonist: Antagonist
Any special powers: She also has the ability to create clones of herself that can split into many bats with the ability to poison featuring her likeness. She also send voids that travels across the ground, This indicates she has magical abilities.
Weakness(es): the game isn't specific about that either but she can be defeated as proved by the mario bros
Character's Reference
Name: Franziska Von Karma
Gender: Female
Personality:Although she generally speaks in a formal tone, to the point of addressing everyone by their full names, she constantly uses the word "fool" and variations thereof to describe people whom she considers inferior, namely almost everyone. In addition, she likes to use her whip to assert her dominance over other people, including those who are supposed to be her superiors. However, she is prone to lose her cool and even be visibly emotionally hurt *wiki has come to my rescue once again xD*
Franchise/Game: Ace Attorney *2nd-3rd game*
Age: 19-20
Weapon(s)(Optional): A whip, yep she's just a prosecutor but yes she has a whip, don't ask me why xD
Protagonist/Antagonist: actually this is going to sound weird but she's sorta both, when she first gets introduced she hates Phoenix and will do anything she can do to beat him in court, later on though she ends up sorta helping him but still hates him, so she is both I'd say
Any special powers: HER WHIP XD, and even though she's just a prosecutor she could use her whip and maybe actually be useful in a fight unlike Phoenix and Athena
Weakness(es): she can lose her cool and become emotionally vulnerable
Extra:
Character's Reference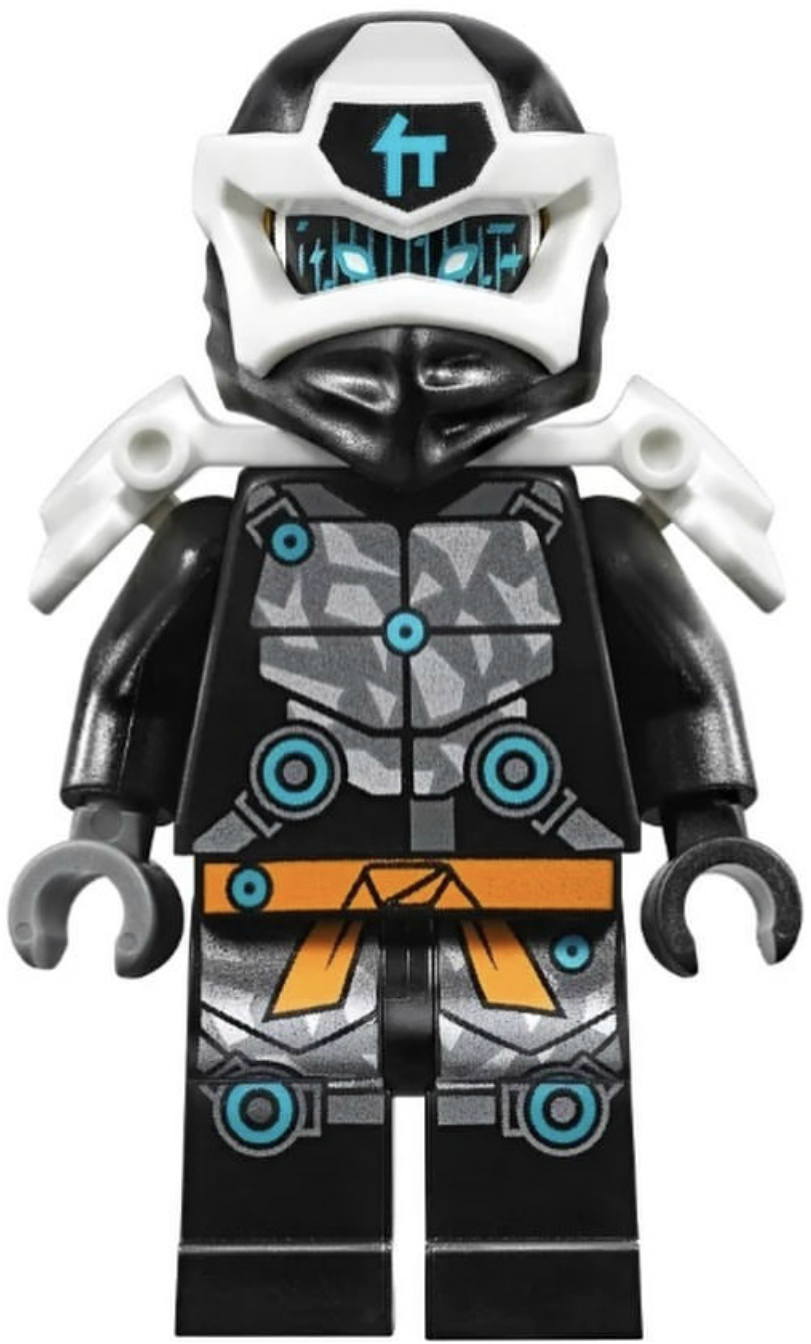 *suit he'll be using*
*what he looks like without the mask but thats not the suit he'll use, also just like Kai please pretend he's not lego*
Name: Cole
Gender: Male
Personality: Cole is one to put himself at risk before his friends. However, When trying to comfort his allies, he seems to have difficulty finding the correct words to do so, only able to accomplish the task with the example of his teammates. He is one of the more serious and focused of the six Ninja, but that does not stop him from occasionally allowing his one-track mind to get the best of him *as you've guessed by now, wiki saved me*
Franchise/Game: Lego Ninjago *also season 12*
Age: I'm gonna guess 18 just like Kai
Weapon(s)(Optional): He typically uses a hammer or a scythe
Protagonist/Antagonist: Protagonist
Any special powers: He can control the earth around him *the rocks* and has super strength
Weakness(es): sometimes he has the fear his team won't need him or forget about him, he also has a bad addiction to cake
Extra:
more specifics about the ace attorney characters
the Phoenix I'm using hails from the second game which takes place in 2017
Athena how ever is from the sixth game which takes place in 2027, she didn't know him in 2017, she met him in 2026