Cloud-Flying in Dragon's Edge
So, I found this out a few minutes ago whilst flying in Dragon's Edge. Basically fly 'till you're about this high up:
(Excuse the terrible photo)
Then, stop flying upwards and fly straight. It works best it you use the cursor (or fingers if on mobile) to make the camera view like this:
Lovely, isn't it?
I think it really makes you feel a part of the movies, and helps bring it to life a bit.
So, go on, shoot the clouds with your favourite fire-blasting buddy or hang out and enjoy the view! All my dragons love it, even Tomorrow, one of my nadders who was in a grumpy mood with me today..
__________________

'I will fight for the right to drink bean water I weep'
-The wise words of Varku The Great
LunarPride's Life Tutorials:
Looking for an easier life? Fear no more, here are some helpful tutorials! Some are actually useful and some are pretty much just a waste of time. Beware, for one was cursed with a Caps Locks jam...

How to Drink Coffee at 6 In The Afternoon

Full of memes, people drinking coffee and a mug with teeth.

How To Earn Gems- The Quick And Easy Way

Some nice tips for those of you wanting more gems. (All of us)

All Gem Stable Quests (Ultimate Thread)

All the Stable Quests in-game reqarding gems.
LunarPride's Screenshot Comics:
These are quite heavily-loaded with images. Slow internet users or mobile device users be warned. Send me a PM if you have some constructive critisism for me! No spamming, please. :3
My first comic, incuding 2 chapters.
A three-chapter comic. I must admit, I am quite proud of this one's storyline.
Art Threads (not every single one):
If you really cannot figure out what goes into this section, I feel really sorry for you.
Da best adoptables in town! (Not really)
Don't want to type the long title again.
They're pretty bad. But please do view.

Speed Stinger Valentine's Base

Also available as just a single Speed Stinger blinkie.

Baby Sand Wraith Drawings (REQUESTS)

I made this one as a survey, to make it more fun. ;)
You can guess from here. Use that noggin of yours.
Other Random Or Important Links:
Just some links to other threads I made that don't fit anywhere else.
A fun lil' game.
Just click it, okay?
Please click if you are in the Clan, The Messengers. It's pretty important.
View this so we can stop the hackers!
I TAKE ART REQUESTS, PM IF YOU'D LIKE ANYTHING DRAWN/EDITED.
Dragon Count: 39
Viking Name: LunarPride
Adventurer's Level: 35
Main Dragon: Periwinkle the Woolly Howl
Expansions Complete:
4/5 (In order: Icestorm Island, Call of the Death Song, Secret of the Leviathan, Battle for the Edge)
Wolf/fox bouncies found on Google. Sorry, but I couldn't find the creator.
My profile picture is by me.
Me and Aki (female Triple Stryke, pronounced Ah-Key) outside the Dragon's Edge Stables.
By me. If you want a screenshot edit like this, PM me with pictures and tell me the pose you want. I can also send you a guide on how to edit like this.
For more examples of my screenshot edits, click here.
Banner by victoriae350
Banner by Stiger23, Clan Crests by Maijic
Banner/Clan Crests by me. (Feel free to use if you are in Swift Champions).
By Victoria Trainer
Proud member of The Resistance! (cyber dragon coming up soon)
Lovely drawing of Perwinkle (Woolly Howl) by my great friend, Zikta! Thank you so much!
This is a lesson you should heed,
Try, try again.
If at first you do not succeed,
Try, try again.
All that other folks can do,
Why with patience, should not you?
Then your courage should appear
For if you will persevere,
You will always conquer, never fear.
Try, try, try AGAIN!
Sat, 02/04/2017 - 02:29
#1
Pretty!
Wow, that's cool. I'll have to try it one day!
:)
__________________
ATTENTION IF YOU HAVE REQUESTED ART FROM ME:
Sorry I have been so slow, I am still doing requests/trades, I've just been busy. Thank you for understanding.
*UNDER CONSTRUCTION* - Lots of WIPs
WELCOME TO MY SIGNATURE- *signature banner will go here*
My Viking:
*Backstory will go here*

Art of VexyLu by others:
By FireFlash
By TosiLohi
By TosiLohi
By Bluemoon20523
By Werewolfgirl1253
By BoomBox74
By DuskDayBreak
By the ecliptic eight
By Arrowalker
By FireNightStar
By ScarfyWings
|~•~|
|~•~|
*WORKING ON DRAGON BACKSTORIES*
Dragons-
Sandwraith- Nibbles
Nibbles is my first dragon.
It was my first day at school of dragons, when Viking hunters were attacking Berk.
With the help of Toothless, and the other riders, we were successfully able to stop them, but not before they captured a few dragons.
With my axe, and brain, I managed to unlock Nibbles from the cage she had been trapped in.
We bonded then, and were set to start our journey at the school, together.
Since then, Nibbles has become a ruby crystal sandwraith.
by LayKary
by Durgonhunter
Groncicle- Vexy
Trader Johann was late for his arrival at Berk one day, so I was sent to look for him.
I found his ship, destroyed and covered in ice, near Berk, in the ocean.
On the shore was Johann, explaining what had happened.- a little dragon had hopped on his ship.
I named her Vexy.
I helped Vexy find her way home, back to her family.
I watched her grow, and as she did we bonded.
By ShiroKageFox
•Groncicle- IceWind
IceWind is Vexy's little sister, who I rescued when Mildew through her, and her other silblings off the edge of a cliff, and into the water.
Vexy and her mother where so thankful, they let me keep one.
Nadder- Lulu
I got Lulu out of the hatchery's collection of eggs.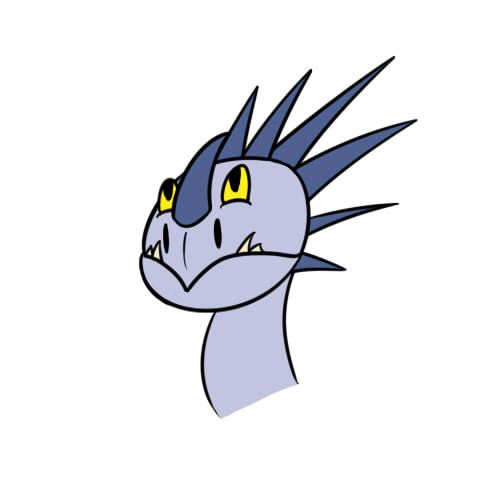 By FloofQueen
Death song- Melody
I rescued Melody from her mum's nest, after she was abandoned by her.
Armorwing- Armor
I saved Armor from dragon hunters and she bonded with me.
By FireNightSky
Smokebreath- Smog
Smog is the second smoke breath I got. I won him in battle.
Smokebreath- Skyfog
Skyfog is the first smokebreath I got. I also won her in battle.
By Nightfuryatom4
Whispering death- Groundwhisper
I got groundwhisper after finding her egg in the tunnels under Berk.
Whispering death- Groundquake
I won groundquake in battle.
Whispering death- Groundshake
I also won Groundshake in battle.
Whispering death- GroundBurrow
I won GroundBurrow in battle.
•Whispering death- GroundSmasher
I won GroundSmasher in battle.
•Screaming death- Screech
I won Screech in battle.
•Razorwhip- Cut
I found Cut's egg in an abandoned ship.
Razorwhip- Snip
I won Snip in battle.
By Vospader
Hotburple- Grunt
I won Grunt in battle.
Snafflefang- Fangsnaffle
I won Fangsnaffle in battle.
by dogloven
Snafflefang- Fangsnaffle Jr
I won fangsnaffle in battle.
By FroztWulf
Flightmare- Frightmare
I won Frightmare in battle.
by Scarfywings (animated by mrizky)
Moldruffle- Mold
I won Mold in battle.
by Umbreon27
Speed stinger- Sting
I won sting in battle.
By Okamisusi
•Speed stinger- Goldie
I won Gol hidein battle.
Fireworm queen- Helios
I won Helios in battle.
By Scarfywings
•Shockjaw- Helpfulwarrior
I won Helpful warrior in battle. I named her after one of my friends.
•Hobblegrunt- Wobbles
I won wobbles in battle.
Eruptadon- Flare
I needed help, and didn't have a dragon that could fly into the depths of a volcano, so I got Flare's help.
Singetail- Frizzle
I saved Fizzle from being auctioned by dragon hunters.
by Arrowalker
•Flamewhipper- Firelash
Firelash stowed away on my dragon, after my journey on impossible island.
Snowwraith- Blizzard
Blizzard is my racing dragon.
by TosiLohi
•Typhoomerang- BurntSwirl
I won BurntSwirl in battle.
Titan Stormcutter- BreezeHopper
BreezeHopper is my fast storm cutter
By Arrowalker
•Silver Phantom- Soar
Soar is my teen Phantom
•Raincutter- Splash
I won Splash in battle
•Triple stryke- Amethyst
I was given Amethyst from her mother, for saving her.
By Wutend Bonfire
•Grapple grounder- *currently hatching*
Eggs:
1x Groncicle
1x Sandwraith
1x Triple stryke
|~•~|
|~•~|
|~•~|
|~•~|
Adoptables-
*Im working on including names, etc
Scenseredshocked, my Shellfire, by Bluemoon20523
Hibiscus, my Sequin Wing, by Flowercrystal
Amethyst, a FriendFriend draggo, by 1flower
Stormrider, a Stormchaser, by Scarfywings
Sunfly, a Gardendigger, by Scarfywings
Galaxywhip, a Vesupa, by Bavelly
Peach, an Infertide, by Alicornbrodie
DeathSky, a baby nightfury, by Nightfuryatom4
Mysterystripes, a Marshtiger, by themasterplan47
PurpleFuzz, a Woolly Howl, by Wutend Bonfire
GreyShell, a Shelleye, by GoldenWraith
Issie, a Mountain Jackoat, by Scarfywings
Kiki, a Hyeagle owl, by Scarfywings
Ziggy, a Ratagator, by Scarfywings
Keja, a Foxret, by Scarfywings
Eza, an Impatypus, by Scarfywings
Rei, a dingorse, by ScarfyWings
Deathsky, and another nightfury, by Wutend Bonfire
GreySky, a Muddicry, by chameishida
VioletWraith, a White Mamba, by Megaboltphoenix
WinterBreeze, a Svalbard Howl, by Okamisusi
|~•~|
|~•~|
Thank you to all the amazing artists who have done art for me!
|~•~|
Sat, 02/04/2017 - 09:31
#2
I Can't Think of A Subject- Oh I Just Did
I kid you not, I saw that picture and that romantic flight music from the first HTTYD started playing in my head. I started humming it as I read. Like, LOL.
But, that's really cool! I'll have to check it out.
-Squiid
__________________
There's a super-secret code hidden (well, not really hidden) somewhere in my signature. PM me if you solved it and tell me what it says, and we'll see about a prize! ;)
Disclaimer: This signature is image and fandom heavy. Approach with caution and a shovel.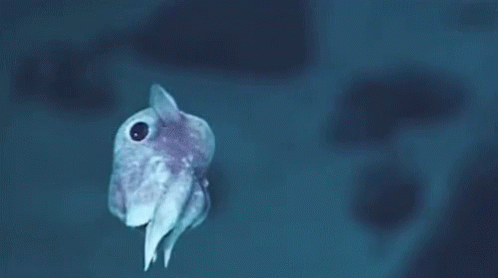 Hi, I'm Squiid~
Female|Writer|Roleplayer|Comedian|so, so tired
"Who needs other people when you can have puns?"
-Storm
Ask me really dumb questions.
I like...dragons and memes and stuff
And if I'm being honest all I do in life is play Star Wars: The Old Republic and scream and cry about kids' shows :,) Oh and I like...write stuff I guess?
I'm a Christian, and always willing to chat!
If you're ever having a bad day, just PM me. I have a whole list of really bad dad jokes and some terrible puns if you want them.
Admin of the SoD Discord! Come join us!
DISCO GIRL
*wheezes*
Proud founder of the #ViggoProtectionSquad
Because honstly, he just needs a hug.
Clicky clicky above to stalk my Google Docs file full of all the art the wonderful artists here on the forums have done for me. REVEL IN THE BEAUTY!
I'd like to shoutout my 12 AM brain for finding the motivation to do this. Thank you.
if you have a fandom
the chances are i will probably be able to scream about it with you.
i like a lot of stuff.
too much.
save me.
please talk to me i'm so lonely
~Character Links~
Where you can read about my characters!
Skari Stonefist (Coming Soon!)
Disclaimer: This user has a very weird and frowned upon obsession with villains
Please frown upon her for it so she can feel bad about herself!
Ma bois
(Aka, my faves)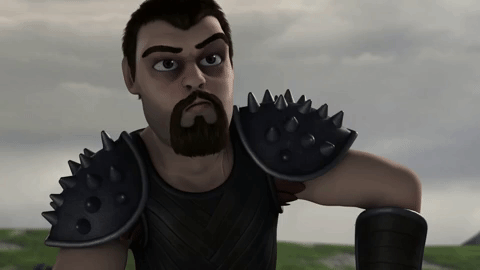 #TEAMHICCSTRID
And that's like...all I got. So I'll just be sipping my tea here. In silence...
GSRH XLWV RH Z ORV.
Sat, 02/04/2017 - 10:27
#3
Link for punchline
__________________
Soon her ice dragon would come for her, and she would ride on its back to the land of always-winter.
~George R. R. Martin, The Ice Dragon
WhispertheWolf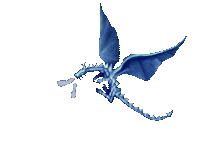 Ice Dragon Trainer
Whisper and Winterwind by Arrowalker
Lover of animals, all things icy and wintry, and How to Train Your Dragon.
I do dragon fan theories!
I come up with theories about dragons and post a new set of theories for a specific dragon species every Saturday. Click the link below to check them out!
In-Game Dragons in School of Dragons
Strike Class
Winterwind: female Woolly Howl (main dragon)
Dasher: male Woolly Howl (Snoggletog Wraith stand-in; main Christmas dragon)
Borealis: male Titan Wing Woolly Howl
Avalanche: female Snow Wraith
Abominable: male Titan Wing Snow Wraith
Slashtail: male Triple Stryke
Icebones (in-game name Stormblaze): male Skrill
Galewing: female Titan Wing Skrill
Boulder Class
Icevein: male Groncicle (2nd main dragon)
Hoarfrost: male Groncicle (Icevein's father)
Permafrost: female Groncicle (Icevein's mother)
Crystal (in-game name Krystal): female Groncicle (Icevein's sister)
Snowblast: male Groncicle (Icevein's brother)
Firn: female Groncicle (Icevein's sister)
Coldnip: male Groncicle (Frozen Groncicle stand-in)
Stonemaw: male Gronckle
Fireball: female Titan Wing Gronckle
Ironmaid (in-game name Honormaid): female Hotburple
Meteorblast: male Eruptodon
Comrade: male Elder Sentinel
Silhouette: female Sentinel
Sawblade (in-game name Sawfang): male Whispering Death
Bramble: female Titan Wing Whispering Death
Furious: male Screaming Death
Merciless: female Titan Wing Screaming Death
Boulderdash: male Catastrophic Quaken
Redwolf: male Grapple Grounder
Charity: female Shovelhelm
Gemtooth: female Snafflefang
Stonefist: male Thunderpede
Sharp Class
Frostclaws: male Shivertooth (main racing dragon)
Solstice: female Shivertooth (2nd main racing dragon)
Thistle: female Prickleboggle (main battle dragon; tiny Prickleboggle stand-in)
Silvershard: female Razorwhip
Swiftslice: male Titan Wing Razorwhip
Oakthorn (in-game name Oakclaw): male Timberjack
Fleetsteps: male Speed Stinger
Spitfire: male Scuttleclaw
Jadeheart: female Titan Wing Scuttleclaw
Cindertooth: female Grim Gnasher
Windrider: female Stormcutter
Owleyes: male Titan Wing Stormcutter
Rainshed: female Raincutter
Shadowhunter: male Devilish Dervish
Tracker Class
Brightclaw: female Deadly Nadder (starter dragon)
Horntail: male Titan Wing Deadly Nadder
Echo: female Mudraker
Bullheart: male Rumblehorn
Tidal Class
Splashwing: female Sliquifier
Seacry: female Thunderdrum
Darkbreather: male Titan Wing Thunderdrum
Fjord: male Sand Wraith
Shorewind: female Titan Wing Sand Wraith
Sparky: male Shockjaw
Wavedancer: female Tide Glider
Riptide: male Scauldron
Freyasfang: female Windwalker
Stoker Class
Brightsoul: male Singetail
Scout: female Flame Whipper
Sparrow: female Terrible Terror
Van (in-game name Slurg): male Titan Wing Terrible Terror
Legacy: female Silver Phantom
Eclipse: female Night Terror
Firegale: female Monstrous Nightmare
Ridgeback: male Titan Wing Monstrous Nightmare
Lionheart: male Moldruffle
Sunheart: female Fireworm Queen
Cyclone: male Typhoomerang
Fireflight: female Hobblegrunt (Threadtail stand-in)
Mystery Class
Doomfang: male Death Song
Evermore: male Tiny Tooth Death Song
Bandit: male Armorwing
Nightingale: female Sithersong
Professor: male Flightmare (main Halloween dragon)
Starshine: female Titan Wing Flightmare
Sneak, Snip, Snap & Trap: male Snaptrapper (Leafy Snaptrapper stand-in)
Scourge: female Boneknapper
Wishbone: male Titan Wing Boneknapper
Flower: female Changewing
Double & Trouble: female Hideous Zippleback
Short & Snout: male Titan Wing Hideous Zippleback
Honey: female Sweet Death
Fortitude: male Buffalord
Mistwalker: female Smothering Smokebreath
Original Characters
Profile Links
Trainer Sprites by Blackwolfen
Links are in blue, all open in a new tab
The Wolf and the Howl Characters:
Extra Winterwind Links
Whisper and Winterwind: A Poem by Wolflight
The Real Winterwind: Jetta
Made by SouloftheFoxy
The bond between Man and Beast...
...is not just fiction.
Links to My Screenshot Comics
The Wolf and the Howl: The Song of Death
The Wolf and the Howl: The Dragon at Dreadfall
The Wolf and the Howl: Dragon Sledding
The Wolf and the Howl: A Winter's Ride
The Wolf and the Howl: Matchmaker
The Wolf and the Howl: The Mysterious Chicken Caper
The Wolf and the Howl: Terror Loose on Dreadfall
Extra: Dasher's Snoggletog Countdown
[She] liked winter best of all, for when the world grew cold, the ice dragon came.
~George R.R. Martin, The Ice Dragon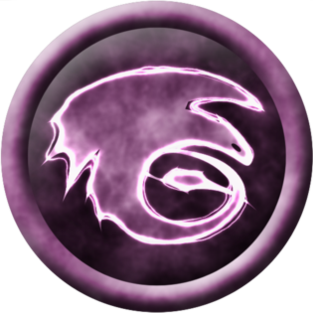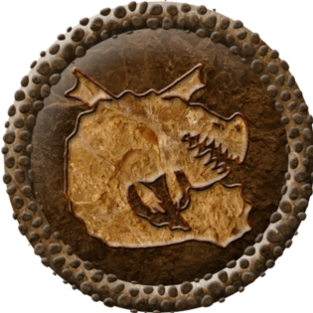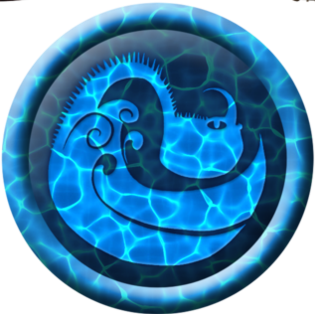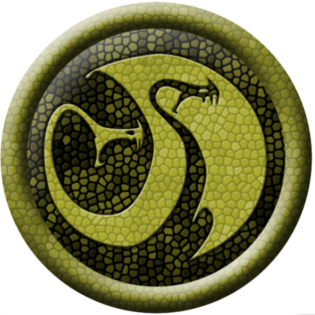 Wingdnasher Fan
Prickleboggle Fan
Ice Dragon from the How to Train Your Dragon Book Series: The Doomfang
Doomfang by themasterplan47
And only a Winter Child, and the ice dragon who loved her, could save her world from utter destruction.
~George R. R. Martin, The Ice Dragon
Sat, 02/04/2017 - 10:30
#4
And Soon Her Ice Dragon Would Come For Her...
Was I meant to laugh at the fact that you did that? I kinda did O,O
Sat, 02/04/2017 - 10:39
#5
I Fly to Land of Always-Winter
Yup, that's exactly what it's for. XD
Who's online
There are currently 28 users and 60 guests online.