Clash of the Clans Prize Revealed!
They reigning champions of this year's Clash of the Clans have taken home a prize that no other viking on campus will ever have - a unique set of GOLD racing skins for their dragons!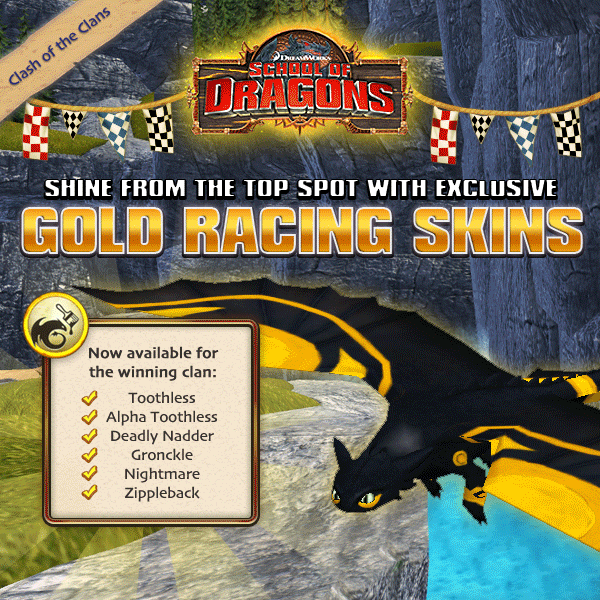 The winning dragon trainers in Fikang Racers, will now be able to soar through the skies above campus while their dragons sport this gleaming skin that celebrates their BIG win!
What do you think of this exclusive prize? Let us know in the comments below and once again congratulations to the victors of Clash of the Clans 2017!