Clash of the Clans - Only 4 Clans Remain!
It's Monday, which means we are kicking off round 3 of our latest Clan Tournament, the Clash of the Clans! As the competition rages on, we would like to congratulate the 4 advancing groups of high flying Dragon Trainers- Flame Wings with 1067 Trophies, the Snow Leopards with 896 Trophies, Berk Academy Student with 611 Trophies, and the Fearless Clan with 347 Trophies!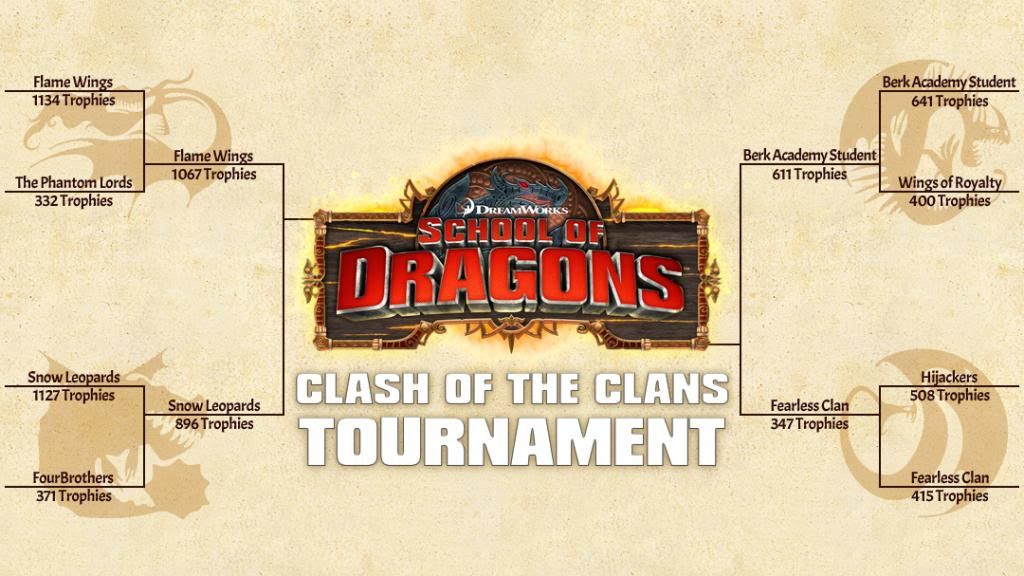 Competition has been as fierce as ever, but you have yet to back down despite some of the obstacles that have flown your way. Keep it up! Remember, those of you that are no longer in the competition can still continue through the tournament by playing Eel Roast. Besides the Boots of Champions that will be awarded to the last clan standing, we will also be giving 1000 gold coins to the Vikings that post the top 50 high scores in this dragon training game!
Active tournament times will resume at 2:00PM PST TODAY. Use this time to rally your Clan members to discuss a strategy to ride on for glory, Vikings!