Clan Page is missing some stuff.
Hi,
Since the 3.0 update to SoD, the clan pages have been changed, and a few features have vanished. First off, the in clan rankings that used to show clan members trophy count now shows that everyone is at zero trophies (which I know to be not right). Idk if this one is a bug or not, but it used to be that when clan members would post on another members message on the clan page, there used to be an ability to scroll through those posts, so as to be able to see what was said. Now that feature has vanished, and makes it kinda hard to communicate.
I know some other people who have mentioned this and so I thought I would mention it here.
__________________
What's with calling it a Siggy?
Why not just stick with a plain old
Signature
Well Hello There! if you've gotten this far good job. I usually dont read farther than this on other people's siggys, but that's bc I'm too lazy to wait for them to load...
Here you will find my most of my personal likes, and zero of my dislikes,
because well...I dislike them.
Anyways....
Here is my fav stuff, from HTTYD to my fav animals to
whatever I decide to put here.
If you really want to know what I'm like, dont ask me, ask some of my fellow dragon riders
TheBohemianCritic, HashiramaFirstHokage, xXkiararararaXx, FlittIngerman, Baron Flynt, RosaleetheBrave
xXCardinalxWingsXx, Leafgale and many others whom I cant remember as I type this.
The Terrible Terror is Me trying to roast my friends. They give me a fish at the end out of pity.
Made by EmeraldHuntress65 (Not me)
(Made by Flitt, and is actually pretty cool no matter what she says)
If you want to, Join Harbingerz! We have a recruitment page somewhere on the forums.
A News page too (though there aint much news on it yet)
If you want to find me in game, either friend me (well you have to find me to do that first) or look for me with my loving W. Death Groundbreaker (who's pic won't load so oh well).
GRIMMEL IS THE ULTIMATE VILLIAN!!!
Firefin the Screamborn by Flitt
(The Screamborn is said to be born from the screaming death's dying cry)
This is GravyBoat, and BoatyGravy.
(Done by Flitt who made these out of three words: Lava, Gravy, and Tuffnut)
This is Starchbeard the Potato Dragon by Flitt
Wanna See A REAL LIVE DRAGON?
Look no further, for this dragon can live in your house, and steal your heart.
BEARDED DRAGONS FOREVER!!
(Leviathan 2016-2018)
I love LEGO
Want me to make a build?
PM me and I'll try to make what you requested (no promises, I have limitations people)
This is a Lego rocket car I built that my friend homemade some rocket fuel for.
It didnt go very far but the flame that was created was pretty awesome
(Yes that is real purple fire)
WOW!!
You made it to the END!!
(I usually never, ever, ever make it to the end of peoples siggys, but dont take it personally)
Also, since your here, I've got a special surprise for you.
You are now entitled to call me by the name my loving (or not so loving) friends do.
Lord Alpha Bouncy Unicorn.
Thu, 04/25/2019 - 11:19
#1
!!!
Seeing how outdated TRR is with the Snoggletog racetrack still there, I doubt they'll ever fix the 0 trophies glitch on the clan pages.
__________________

Passion Bat
A proud elder of The Dragon Racers.
"The wit of a book is measured by what you carry away from it."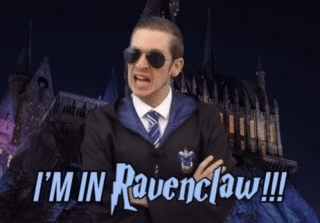 Fun fact: My favorite Httyd dragon is the Hideous Zippleback.
Thu, 04/25/2019 - 14:06
#2
...
The 0 trophies glitch is really annoying. I hope it's fixed at some point.
I wish the scroll bar was back as well but there is a way to scroll through all the replies to a message. Click on the "view" button and then click on/near the profile picture on one of the messages and move the mouse upward.
__________________
Want to know a little about me? Scroll through my signature to get to the About Me section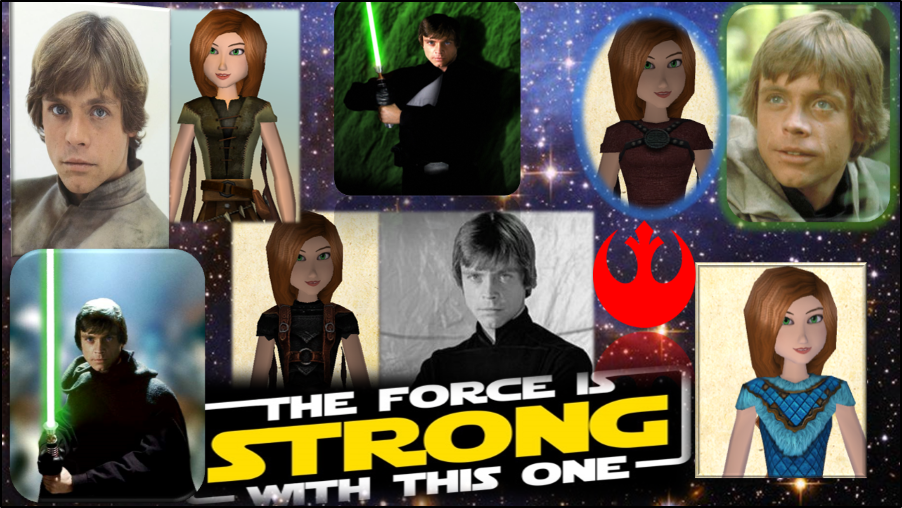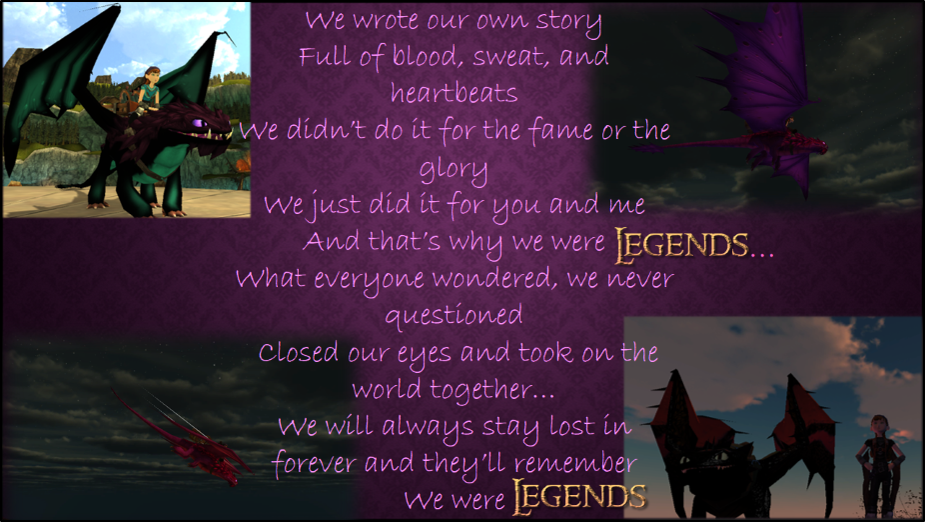 (Legends sung by Kelsea Ballerini)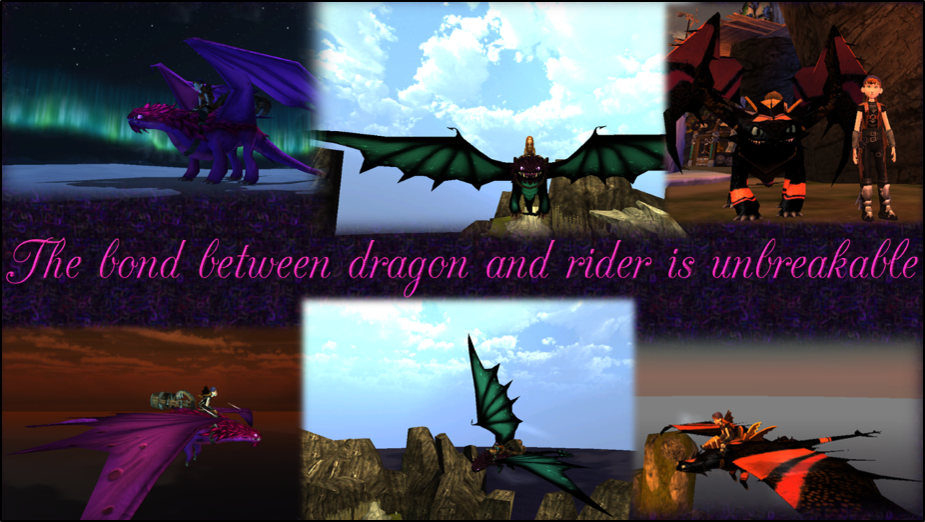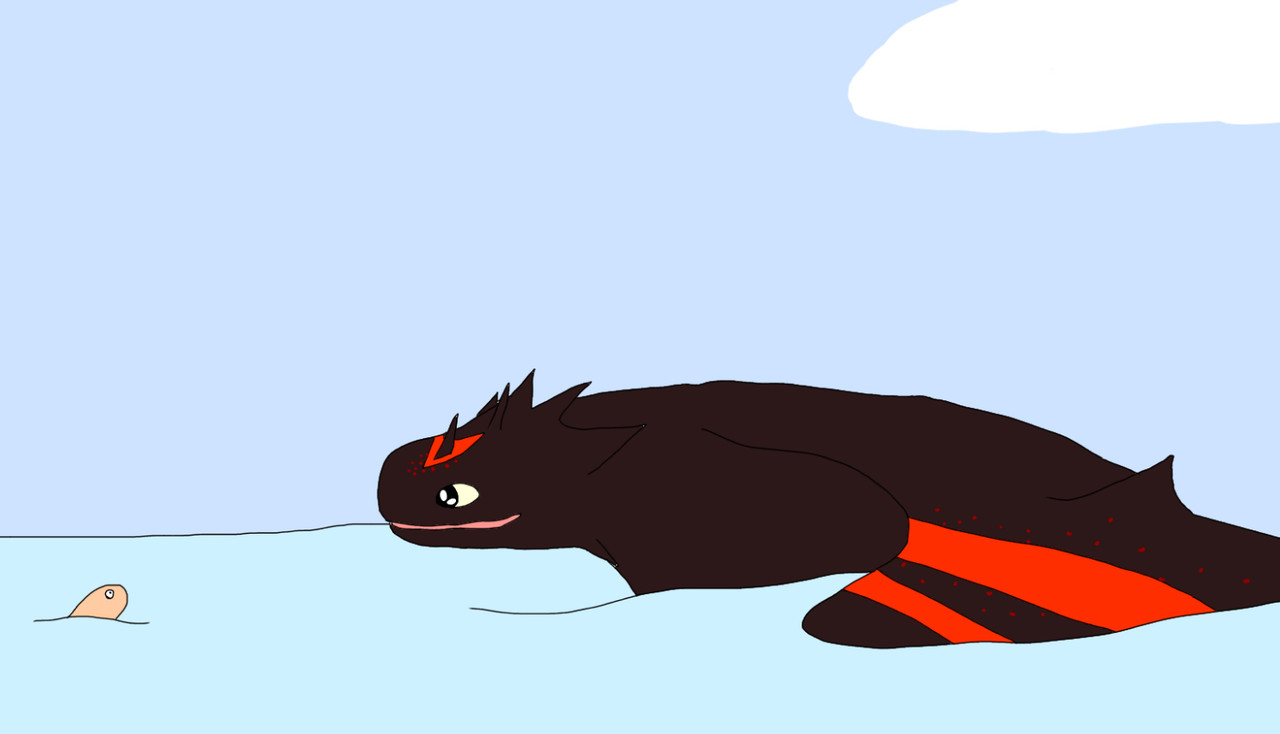 Nightstar by Piggyxl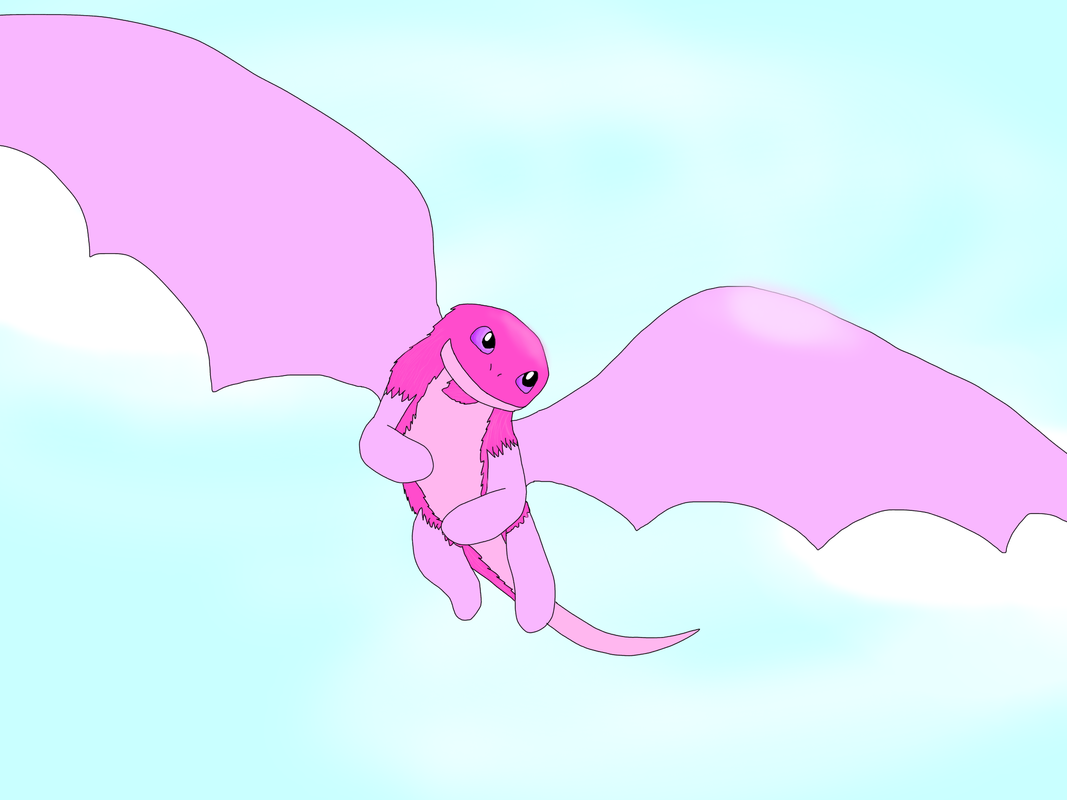 Crystel by Piggyxl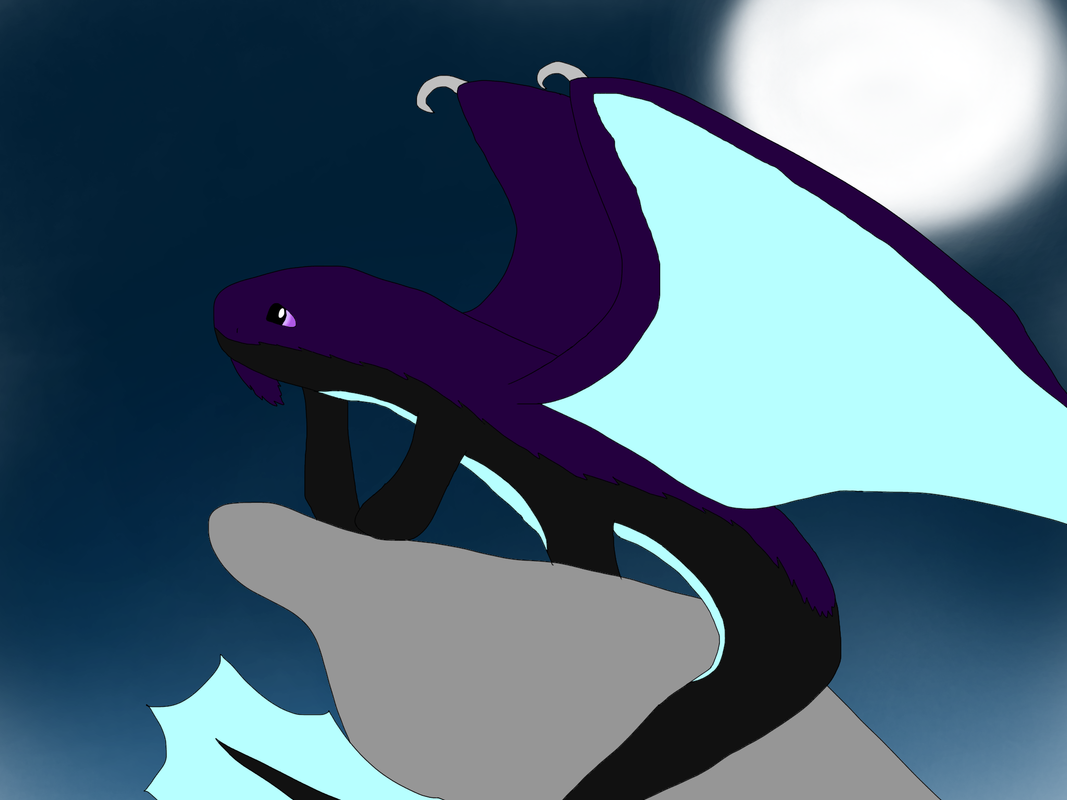 Frostflare by Piggyxl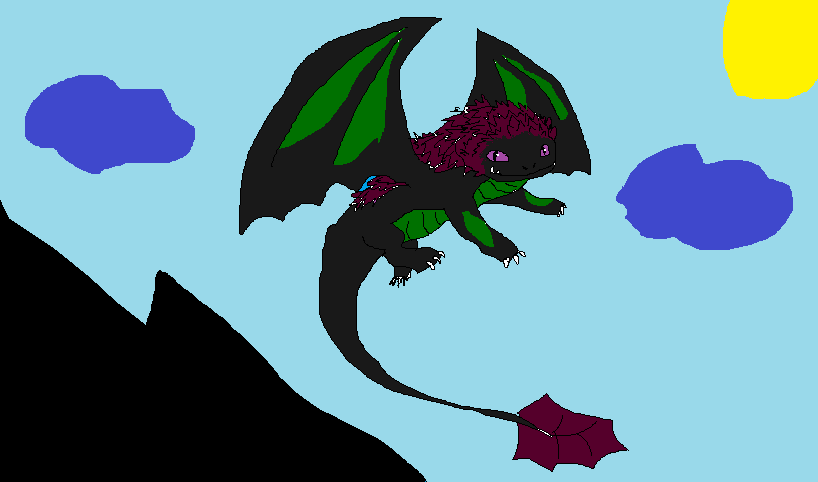 Frostflare by nocats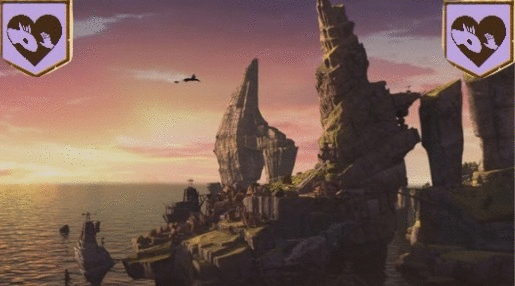 (clan banner made by the talented piggyxl)
Looking for a clan? Check out the Isle of Gazoo Clan Recruitment thread to see if Isle of Gazoo is right for you. If you're interested in joining, let me know even if all the spots in the clan are full. I might be able to find a spot for you. If you put in a join request in game and you don't reply on the Recruitment thread, if you could please put a brief message stating you've seen the Recruitment thread on the forum instead of the standard "Hi. Please let me join your clan." that would be greatly appreciated. :)
The above 2 Isle of Gazoo banners made by the amazing EmeraldHuntress65.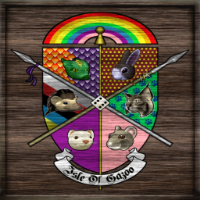 Isle of Gazoo Clan Crest given to me by Gertie Gazoo and made by a friend of her's(don't know the name of the friend)
The greatest treasures are not gold,
nor jewels, nor works of art.
They cannot be held in your hands-
They're held within your heart.
For worldly things will fade away
As seasons come and go.
But the treasure of true friendship
Will never lose its glow.
(Poem from the Disney movie Tinkerbell and the Lost Treasure)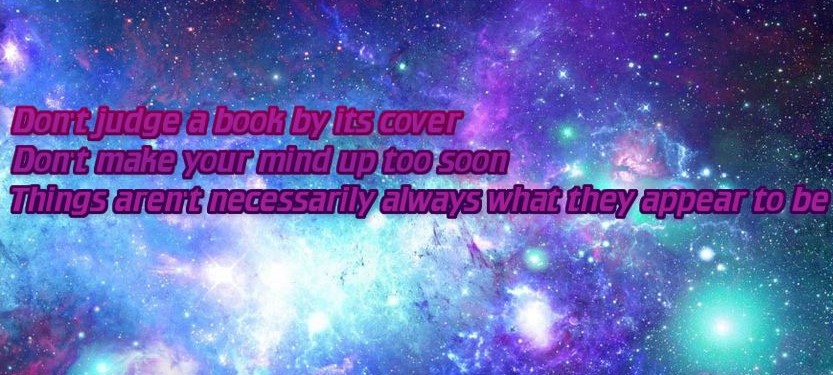 (From the song Don't Judge a Book By Its Cover, background for Star Wars banner and the one above from Google Images)
Profile Pic's a little hard to see, so here it is so you can actually see it: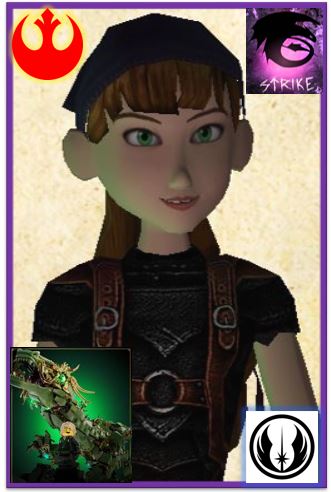 HPowers banner by Gertie Gazoo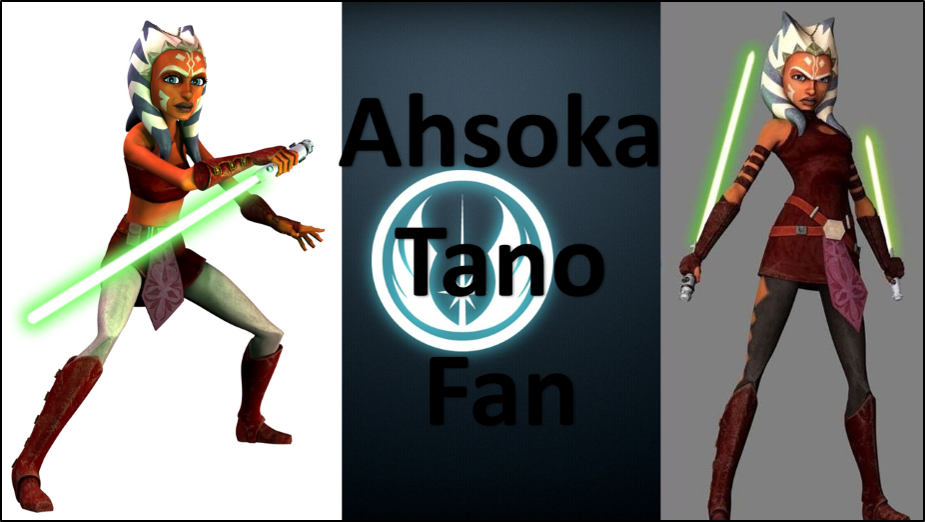 (Background found on Google Images)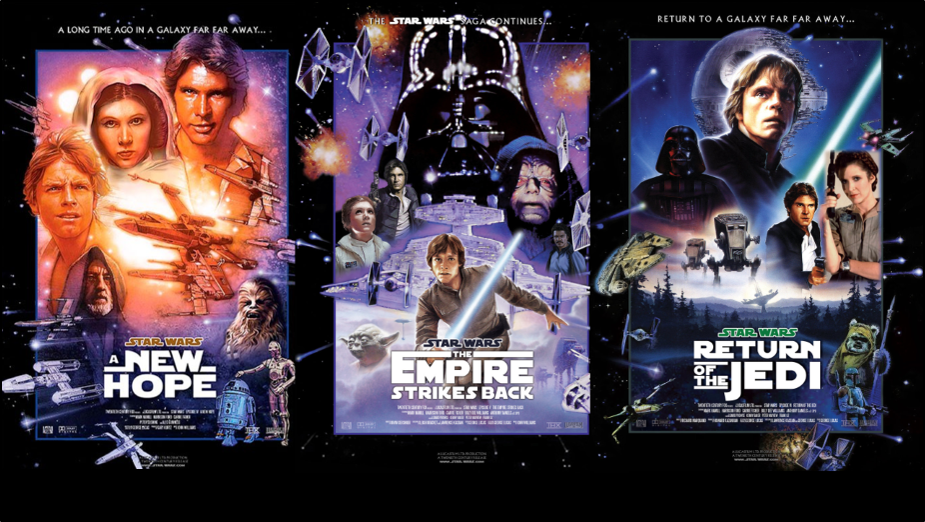 (Background for Prequels Banner and Sequels Banner found on Google Images)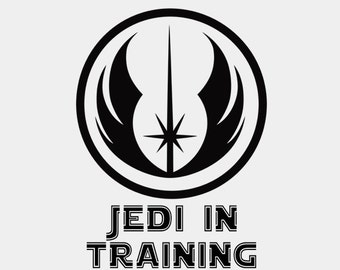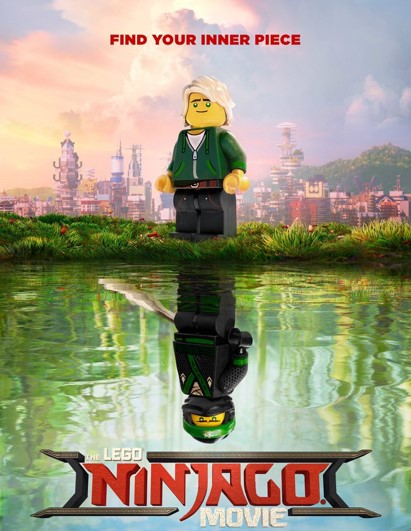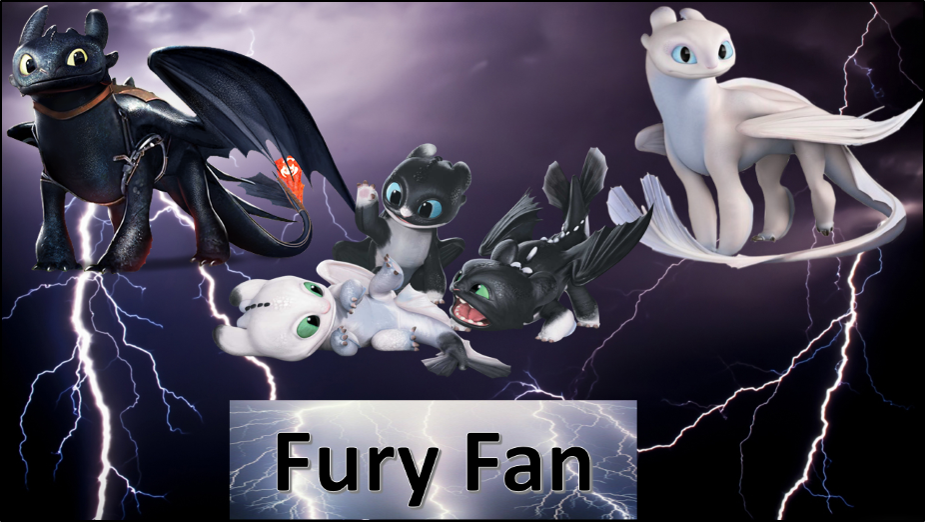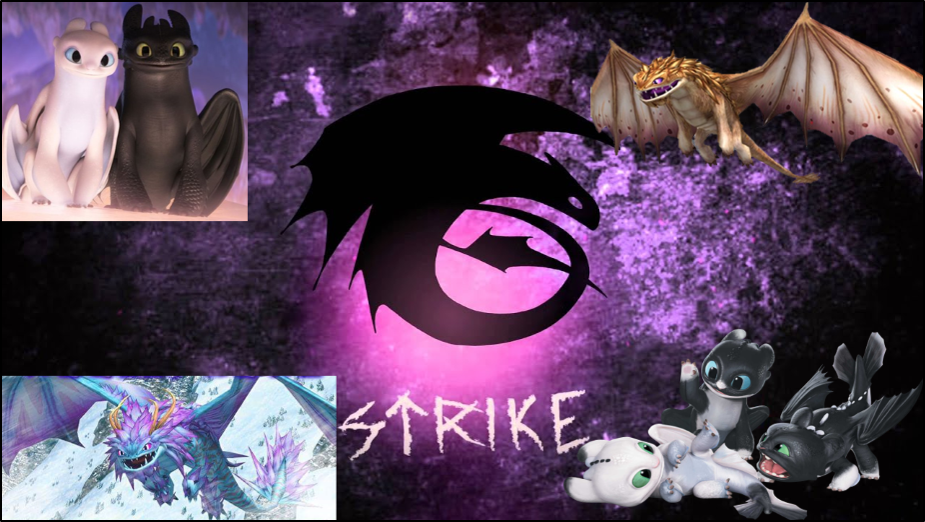 About Me:
The first and most important thing you should know about me is that I'm one of Jehovah's Witnesses. I enjoy studying the Bible and learning from it. I live by Bible standards and strive to apply Bible principles in my life everyday. Of course, I'm not perfect and would never claim to be. However, when I make a mistake I do my best to learn from it and then do my best not to repeat it. I apologize when neccessary and accept correction where it's needed. I happily talk about my religion and beliefs with others but I don't force it on them. If they aren't interested or tell me they don't want to talk about it, I respect that.
For more information on Jehovah's Witnesses, for answers to your Bible-based questions, or for information on a varity of topics, some of which include: animals, countries, how to deal with bullies, how to have a happy family life, how to make real friends, and depression, please visit jw.org.
Favorite Colors: Purple and Pink
Favorite Food: Pizza, Peanut Butter and Jelly Sandwiches and almost anything Chocolate (I say almost anything because there are some things chocolate I don't like. For example chocolate covered cherries)
Favorite Music: Country, Pop, and Disney Songs
Favorite Seasons: Spring and Summer
Favorite HTTYD Characters: Hiccup, Toothless, Astrid, and Tuffnut
Favorite Things To Do: read, sing, listen to music, play computer games, video games, board games, card games, watch tv/movies, and spend time with my mom and sister
Things I Collect: Books, Dvds, Cds, stickers, stuffed animals, Star Wars stuff, and dolls (dolls I collect include Barbie, Monster High, Ever After High, Bratz, Moxie girls, Disney Princess and others)
Favorite Dragon Species: Furies(Night Fury, Light Fury, and NightLights)
Favorite In-Game Dragons: Woolly Howl, Windwalker, Sand Wraith, and Deadly Nadder
Favorite Vegetables: Corn and Potatoes
Favorite Fruits: Grapes and Bananas
Please Note: I do not have Facebook, Discord, Instagram, Twitter, or any other form of social media. If you wish to contact me, here on the forum or in game are the only ways to do so.(I've had some people ask me about this so I decided to add this to my siggy.)
Star Wars Favorites
(Yes, I must have a favorites section devoted to Star Wars XD)
Female Characters: Leia, Padme, Ahsoka, and Rey
Male Characters: Luke, Han, Anakin, Obi-Wan, and Yoda
Droids: R2-D2, C-3PO, BB-8, and K2-SO
Villians: Darth Vader and Kylo Ren
Clone: Captain Rex
Ships: Han x Leia, Anakin x Padme, Cassian x Jyn, Finn x Rey, Kanan x Hera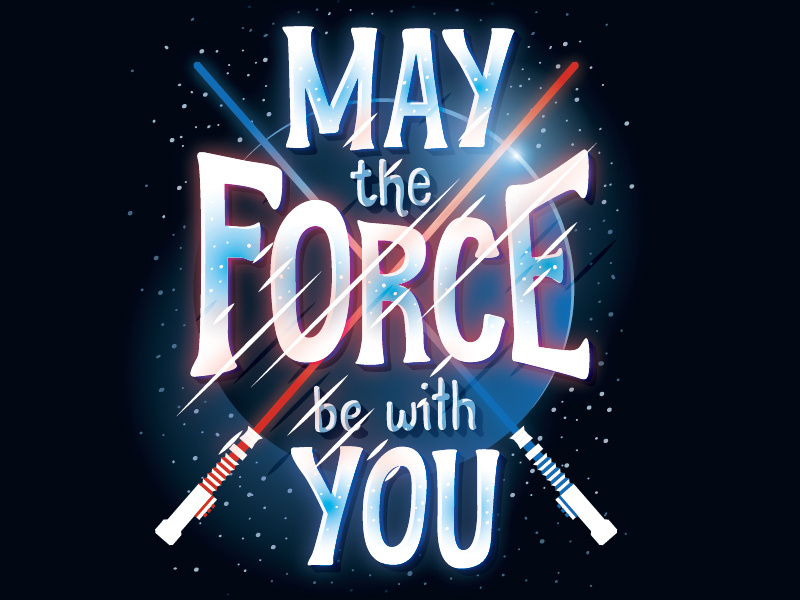 Fri, 04/26/2019 - 04:18
#3
Hrr
What if your using a touchscreen?
__________________
In memory of George
The most polite cockerel ever
I am now on YouTube!
SoD: flitt Ingerman
chickens!: The Chickeneer
this is my friend's yt channel, he's doing a challenge for the most subscribers so please subscribe if you can :D: funnyduckboy
My internet has run out so you won't be seeing much of me for a while

BEWARE MY WEARLE OF SIGGY GUARDIANS, THEY DO NOT TAKE KINDLY TO INTRUDERS.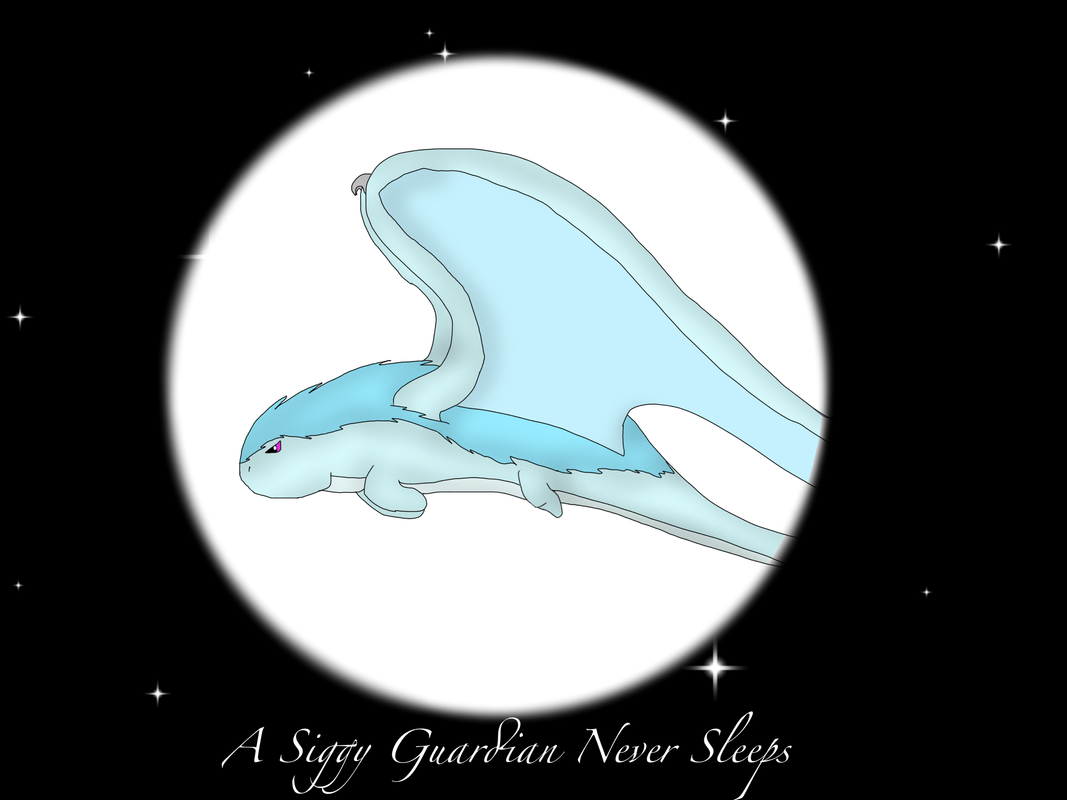 Although if you get to the end you may find something for you..
thank you to all who have created the dragons for the Wearle!
Speedyleaf
Dragonriders Fury
LissaFish
ImDerpySheylaYT
SilverNight
Piggy
thank you again!
GET RID OF CAPTCHA! It's awful, and won't let
me post ANYTHING!
When I say hrrr, I'm not speaking something from Minecraft, I'm speaking dragontongue from the Last Dragon Chronicles. Right, now that's cleared up...
THIS SIGGY CONTAINS:
My Clans
About me.
Links
Art
Screenshots
My Dragons
Something for You
Thank you, Celene!
~~~~~~~~~~~~~~~~~~~~~~~~~~~~~~~~~~~~~~~~~~~~~~~~~~~
I am
-

FLITT

-
Elder of
Clan gifs made by the brilliant Madoka, thank you!
Made by The Bohemian Critic. :D
Made by EmeraldHuntress65. Thanks!I
~~~~~~~~~~~~~~~~~~~~~~~~~~~~~~~~~~~~~~~~~~~~~~~~~~~~~~~~~~~
-Mythyque -
Leader of
Banners made by EmeraldHuntress65. Thank you!
~~~~~~~~~~~~~~~~~~~~~~~~~~~~~~~~~~~~~~~~~~~~~~~~~~~~~~
- Syndryus -
Elder of
Thank you EmeraldHuntress65!
~~~~~~~~~~~~~~~~~~~~~~~~~~~~~~~~~~~~~~~~~~~~~~~~~~~~~~~~~~~
About me in game.
main acc: flittIngerman
trophies: over a thousand
dragons: see end of siggy
profiles on flitt's acc:
Mythyque
trophies: over a hundred
dragons: see end of siggy
Syndryus
trophies: not a clue
dragons: will say soon
MaddyCrowe
trophies: none as yet
dragons: will say soon
Flittique
trophies: none as yet
dragons: sand wraith, nadder
chat ban acc: flittIngerfyre
trophies: don't know
dragons: can't remember
chat ban acc: Syndrius
trophies: don't know
dragons: don't know
inactive acc: WarriorFyre
trophies: don't know
dragons: don't know
racing style: dirty (mainly because I'm not that good)
likes: chatting with friends, racing, firing at the headmaster when he gives me chat ban, looking for glitches, doing battles
dislikes: bad glitches, people shouting, being logged out
A little about me in rl:
I am home educated.
I keep chickens
I've never made a phone call
I draw
I write
I do photography
I love dragons
likes: training chickens, storms (don't know why), reading, cacti, whittling, dragons!
dislikes: rabbits, masks, dolls, clowns, when someone says 'let the boys do that ' that really riles me,.when pens are left clicked on, scarves, is it scarves or scarfs? Autocorrect, mushrooms, colds, being bossed about.
I occasionally creat a namesake dragon and send it to someone. You have been warned.
GRYFFINDOR
Some of my favourite books:
The Last Dragon Chronicles
The Inheritance Cycle
The Lionboy trilogy
Halo
The Erth Dragons
The Unicorne Files
The Hunger Games
The Books of Beginning
The Promises of Dr. Sigmundus
The Flaxfield Quartet
The Maze Runner
Sky song
and the list goes on!
~~~~~~~~~~~~~~~~~~~~~~~~~~~~~~~~~~~~~~~
Some Links:
The Empty Inn || A Short Story
To Be a Dragon || A Dragon's Journal
~~~~~~~~~~~~~~~~~~~~~~~~~~~~~~~~~~~~~~~~~~~~~~~~~~~~~~~
Flightingale the Steaming Stormswallower, by Speedyleaf. Thank you!
Backstory: Flightingale never used to be a dragon. She used to be a farmer's slave, beaten, bruised, toiling away in the heat of midday. One night, she was standing by her window looking out at the moonlit mountains, when she heard a small scratching in her tiny room. She turned to see and sitting on her bed, looking quite pleased with itself, was a baby Stormswallow. Of course she was frightened, but it soon became apparent that it wouldn't hurt her. It leapt down to the floor and ran to the window, glancing from her to the window and back. She opened the window for it but it just stood there, looking at her sadly. She realised it couldn't fly, and in sympathy she picked it up, crept down stairs and quietly let herself out. Putting the dragon down she said; 'go on, young one, be free like I wish I could be.' It started to scamper off but then it stopped and turned back. She waved it off and began to make her way back to the house, then pain blossomed in her shoulder. The young dragon had scratched her. but it wasn't a bad pain, it spread through her like fire, kindling a dragons spark in her. That night Flightingale flew free as a dragon, and she still does to this day.
Gabryall the Catastrophic Sentinel by AndreaEaston, thank you!
Ka Ledasio, the skradder, by the amazing Speedyleaf.
Backstory: She is the mysterious leader of the mysterious Whitetalons, a group of dragons who all have the middle claw of their right foot white. She is feared among people, respected among dragons. Like a shadow upon a shadow she soars through the night, like a phantom of fleetness she swoops through the day. Any who meet her bow to get regalness, her strong will, her quick, clever eyes. Like a ghost of a story she flits on the edge of memory, always there, somewhere, yet just out of reach like a dream. She saw Flightingale's first flight, the young Stormswallower grow, Gabryall's loneliness broken. She was there for them all, leading in dreams, thoughts, small whispered words in their ears. Is she real? Or is she just a fantasy? Flying at the edge of minds. Maybe you will meet her, maybe you won't, who know but her and Whitetalons. Maybe, just maybe, she is with you now.
Vennomm the Poison Dart Fury by LilyStark. Thank you!
Clawwyng the Tingecutter by the talented AndreaEaston. Thank you!
Crimson the Giarogia By the brilliant ImDerpySheylaYT. Thanks!
Skye, the curly nadder ↑ and Whppersnap, the deadly claw ↓ both by the talented, amazing AndreaEaston. Thank you!
Flickering, my flightmare, by SangoMichiko13. Thank you!
Lyulf by the talented ZestyDragonWing. Thank you!
Newt the flamewhipper by Speedyleaf, thank you!
Arianwen my light fury by SangoMachiko13. Thanks!
Shader the Lightning Rod by kasanelover. Thanks!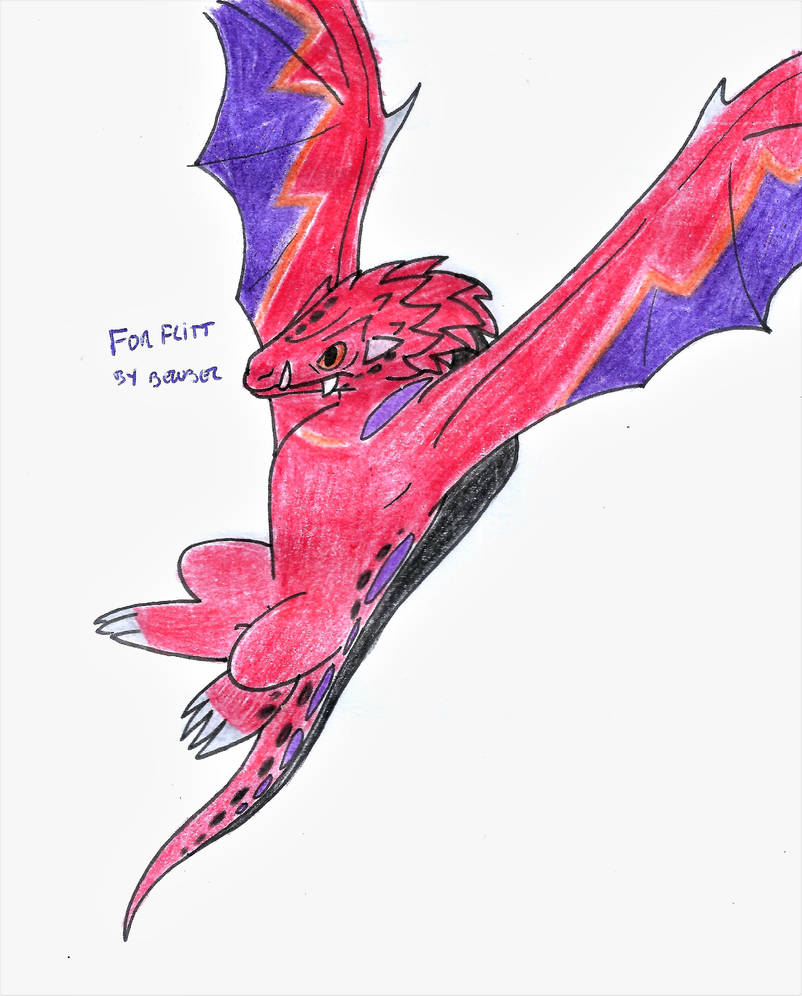 Irefyre the Ire Igneous by belubel, thank you!
Gale the nightlight by StellaMontague, thanks!
The grumpy Connwaer by ImDerpySheylaYT. Thanks!
flittIngerman, by me.
Skelly the Hopefury by WinterSilverCat. Ty!
Kean ↑ and Adwen ↓ by the most talented AndreaEaston! Tysm!
flittIngerman and Flickering by the most talented Fireflash, tysm!!!!!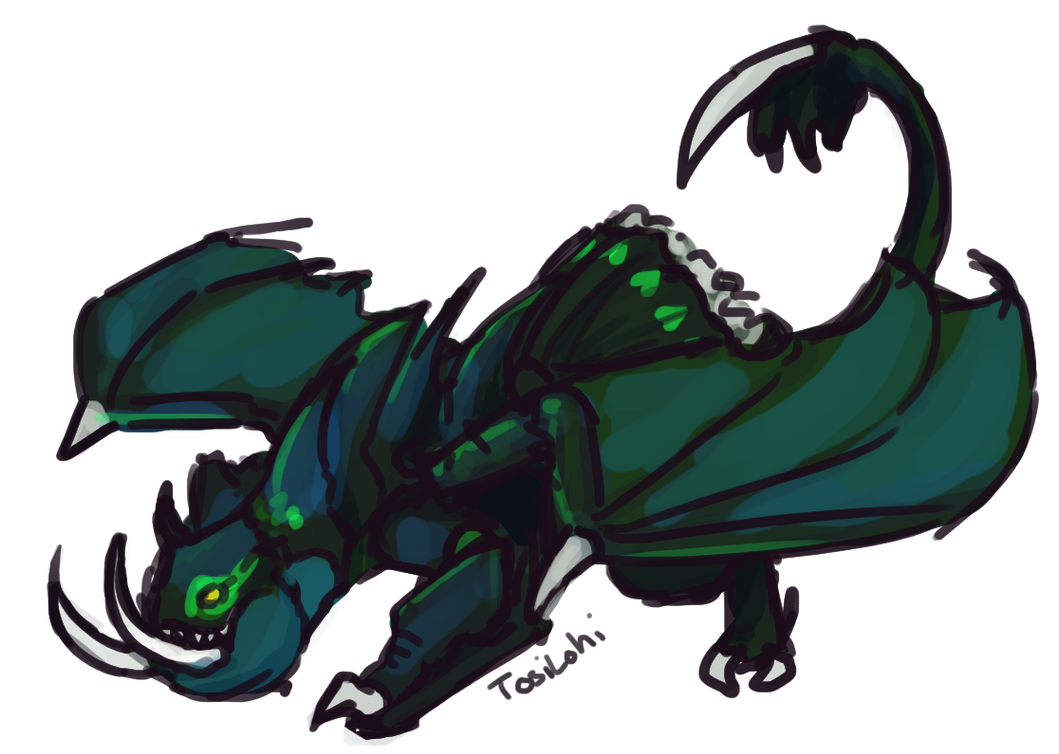 Prettystryke the tutugripper by Toshi, thankies!
Sath Hansworthy by the brilliant Speedyleaf. Ty!!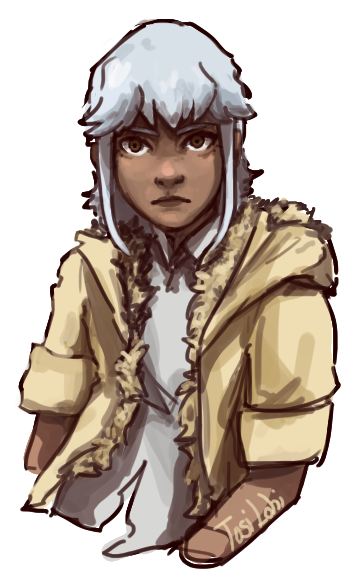 Sath by Toshi, tysm!!!
Galaxia by LissaFish, tysm!!!
These four Whitetalon Phantoms by the most brilliant Madoka. Tysm!!!
Mythyque by SilverNight. Tysm!!!
Skybreaker the razorwhip by Kaydejesus. Ty!!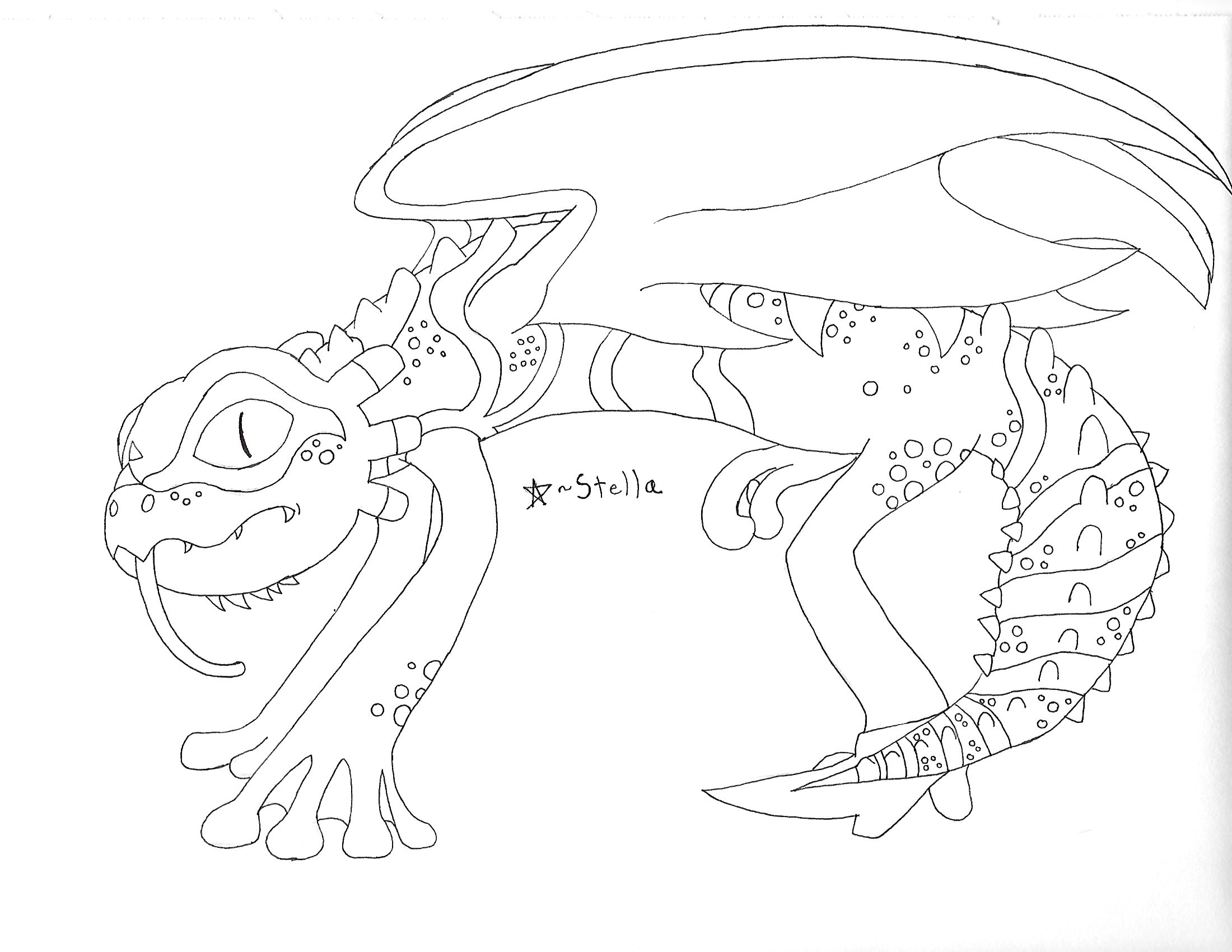 Newt, by warrior. Ty!
Enoch and Arianwen by the brilliant Andrea. Tysm!!!
Direhark by ImDerpySheylaYT. Tysm!!!!!!!
Flitt with wings, edit done by Root. Tysm!
The Screaming Death Seance by Andrea ty!! XD
~~~~~~~~~~~~~~~~~~~~~~~~~~~~~~~~~~~~~~~~~~~~~~~~~~~~~~
flitt's Gallery
Flickering, my first dragon
My nadder, Glimmerwing
Conri my woolly howl
Me and Taron flying over the chasm.
Nightspark
Newt
Fyreryft
NightReaper
Meeting Galant for the first time.
Saphron
Galant
Gadzooks
Left n Right have seen something
Watching over the school with Crash n Smash
Flying with Nameless
Crick
Grockle
Jacynder
Sunflare
Galaxia
Unknowable.
Taron
Storm razore
The furious chick, Connwaer
~~~~~~~~~~~~~~~~~~~~~~~~~~~~~~~~~~~~~~~~~~~~~~~~~~~~~
Mythyque's Gallery
I saw someone else with a picture like this, so when Mythyque got Tallique, a sand wraith, I had to get it.
Open wide
THIS IS NOT AN EDIT.
Conri appeared in tg while I was on Myth's profile
~~~~~~~~~~~~~~~~~~~~~~~~~~~~~~~~~~~~~~~~~~~~~~~~~~~~~~~
flitt's dragons:
Flickering - flightmare (titan)

Nightspark - flightmare

Crick - m. nightmare

Nameless - m. nightmare

Grockle - groncicle

Hoverstrike - gronckle

Glimmerwing - deadly nadder

Jinx - screaming death (titan)

Hex - screaming death

Chaser - whispering death

Deadling - whispering death

NightReaper - deathgripper

Fyreryft -fireworm queen

Newt - flamewhipper

Cloudlord - stormcutter

Sunflare - stormcutter

Left n Right - hideous zippleback

Crash n Smash - hideous zippleback

Skybreaker - razorwhip

Galaxia - deathsong

Conri - woolly howl

Velocity - speed stinger

Unknowable - sweet death

Taron - skrill
Daggawing - armourwing
Jacynder - deadly nadder
Tywyll - flightmare
Storm razore - skrill
Gadzooks - grapple grounder
Galant - crimson goregutter
Saphron - sliquifier
Fyreking - fireworm
Lyulf - woolly howl
Infernado -typhoomarang
Toothless - night fury
Arianwen - light fury
~~~~~~~~~~~~~~~~~~~~~~~~~~~~~~~~~~~~~~~~~~~~~~~~~~~~
Mythyque's Dragons.
Tallique - sand wraith
Sandique - sand wraith
Sapphique - skrill
Eruptique - eruptodon
Esnique - raincutter
Unique - speed stinger
Ique - prickleboggle
Chalique - changewing
- grapple grounder
Toothless - night fury
Arianwen - light fury
Didn't think I had that many dragons!
MORE COMING SOON...
~~~~~~~~~~~~~~~~~~~~~~~~~~~~~~~~~~~~~~~~~~~~~~~~~~~~~
pm me the word 'Riddle' and you will receive a weekly riddle.
pm me the answer to this riddle to get yourself a dragon creation.
What am I?
~~~~~~~~~~~~~~~~~~~~~~~~~~~~~~~~~~~~~~~~~~~~~~~~~~~~~~~~
some gifs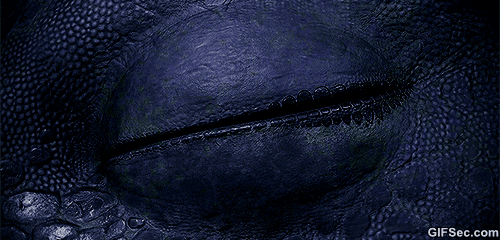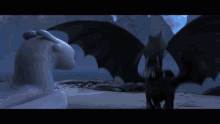 I'll leave you with Sunflare coughing up an invisible fish.
Fri, 04/26/2019 - 04:47
#4
Oh - I mean, hr
Oh, nevermind, it works the same. :D thanks!
Who's online
There are currently 20 users and 151 guests online.