Chameishida's Fan Dragons Raffle!
Thu, 12/27/2018 - 01:46
#104
Error! Unable to load subject!
I love the Wicked Trickster! Here's my form
Version: Adult
Main color: Navy Blue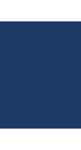 Secondary color: Light Blue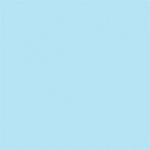 Marking: Orange
Name: Midnight
Gender: Male
History: Once, on a dark stormy night, I was exploring an unknown island with my Sand Wraith, Flash. At night, I didn't see a huge oak tree, and we banged with it! I lost control of my dragon, and we fell down. It was a hilly area, and I rolled down the hill, far from Flash. I stood up, and started finding my way back. But I had forgot the direction....! Suddenly, I heard a noise from behind! I turned around, but saw nothing! Again, there was a noise! I was concerned and terrified at the same time! Then, a dark figure appeared in front of me. At first, I wondered what kind of dragon this was. I had never seen a dragon like this. The dragon thought I was there to hurt him, as he looked suspicious about me. I think that was because of the sword I had with me. But then, I saw that it had hurt himself on the tail, as there was a huge cut there. I gently wrapped a piece of cloth, and finally, it seemed calm. As he was a little scary looking, I named him - Death Gripper. I flew with him around the island, found my dragon, and we returned to Berk. I was very attached with my new companion, and, he became one of my best friends. Also, he became my main dragon. We continued exploring, protecting, and loving each other forever. We both hope to find his family, as he was separated by the dragon hunters from when he was a baby.