Challenging the Fright of Passage Maze!
The arrival of Dreadfall also means the arrival of the Fright of Passage Maze and its spider infested tunnels!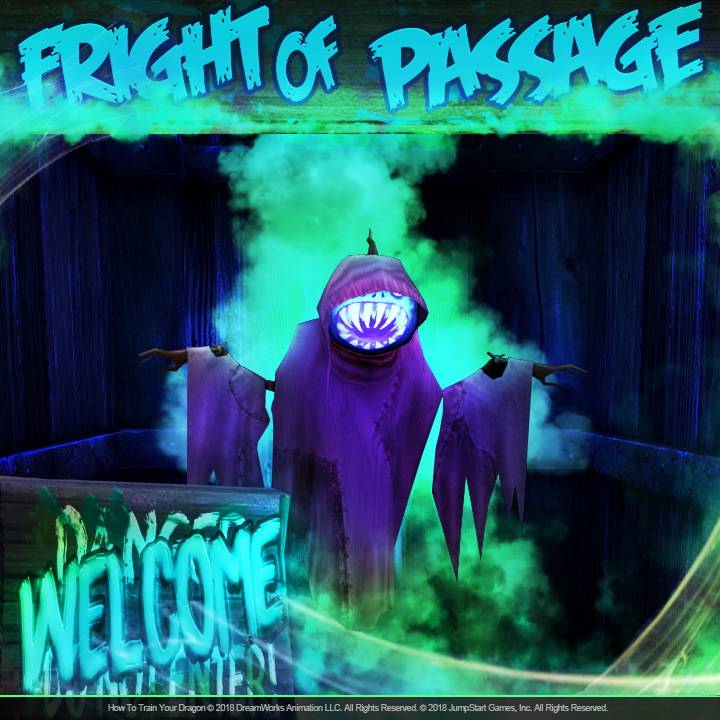 Vikings across campus have been brave enough to enter the dim lighted cave that leads into the maze as they put their Viking skills to the test. These daring Vikings are facing fierce Whispering Deaths, mischievous Terrible Terrors, and a luminous Boneknapper. Alongside these dragons, Vikings will also need to be ready to jump at a second's notice for platforms are always on the move and ready to fall deep into the abyss.
Those wanting to rise to the challenge will be rewarded with the ALL-NEW glow vials. These will give dragons a bright glow like the Flightmare and will embody the festivities of Dreadfall!
Don't keep your dragon waiting! Master the Fright of Passage Maze and let your dragon fly and glow through the Berkian night sky!
Sat, 10/06/2018 - 13:22
#1
Happy Dreadfall!
Yay! It's here! (We all knew that and have already been in it, but still!)
I spent 40 minutes there on my first try! XD And I may or may not have spent well over 1000 gems on egg chests... XD
But the glowing algae and dragons from chests were totally worth it!!
I hope everyone enjoys it and gets good things!!! Good luck everyone!!!