Celebrate Spring with Some Bouncy Rabbits!
Spring is here, and Vikings everywhere are celebrating by letting rabbits roam freely around their farms!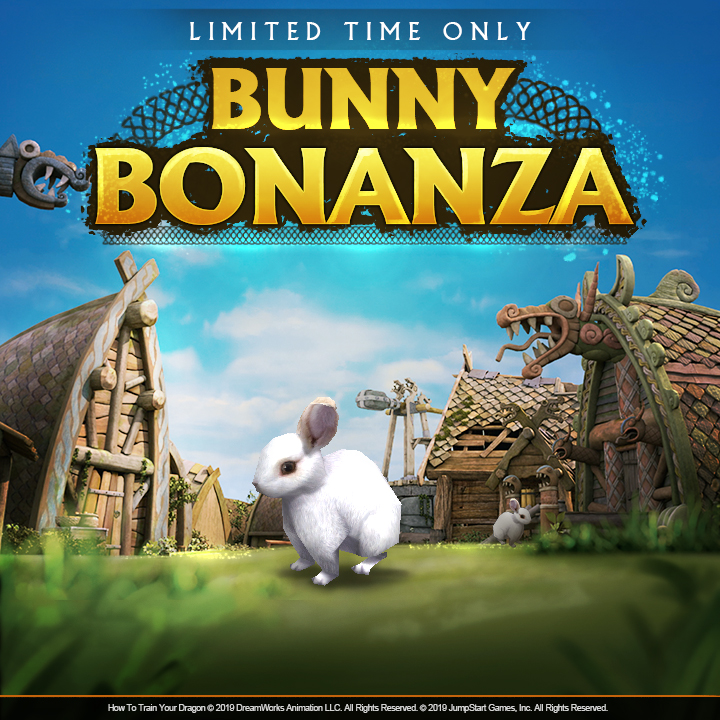 Welcome these furry friends back into your farm this season for a ton of bunny fur! Only for a limited time will these small critters be available at the Trading Post.
Vikings will be able to purchase as many bunnies as they want and provide them with a new home where they'll be able to roam freely, get fed, and in return provide Vikings with some fur. By making friends with these fluffy bunnies, your farm will be full of life and feeling festive around the spring time.
Add some of these adorable animals to the farm for a special season. Rabbits are only here until April 21st! Hop on the Spring celebration before it's gone!