Care Bundle Now In Stock!
Trader Johann has added a new bundle to the shelves of the Trading Post! This new bundle will help Vikings keep their dragons happy and content while having a full belly!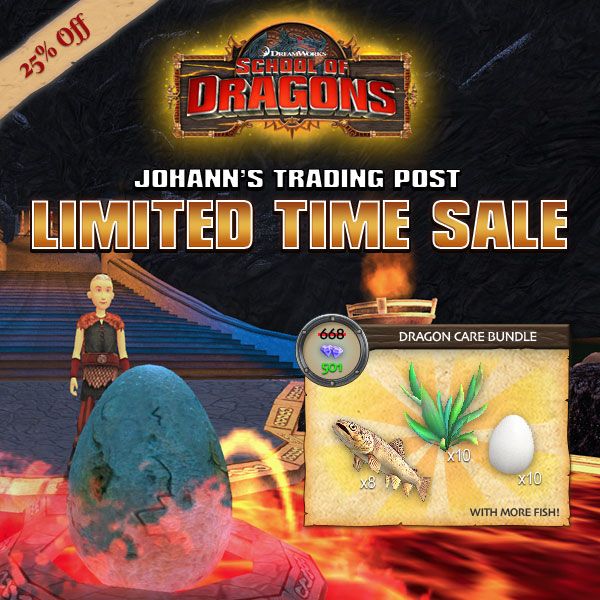 The latest bundle to hit the Trading Post is perfect for the viking on the go! Vikings can prepare themselves for a long trip with this bundle and not be caught unaware when their dragon is suddenly hungry. If you're not much of a traveler you can still spoil your dragons with some enticing dragon nip, chicken eggs, and fish.
Dragons will be happier than ever with a belly full of delicious treats! Will you be treating your dragon to this savory bundle?
Wed, 01/11/2017 - 12:05
#1
Nice! I've already bought
Nice! I've already bought two, thanks for releasing this!
Wed, 01/11/2017 - 12:57
#2
Yea..
It seems a little expensive doesnt it?
Thu, 01/12/2017 - 04:37
#3
content of the package
You should somewhere tell how much of what is in that package. Without we can't even judge if it's worth buying or not. Well I wouldn't spent gems on it anyway. There are so many other things I'd rather have I need my gems for :)