Can You Use Lightfurry For Toothless Only Quests?
So, you get the Lightfury for the trial membership (which is
what I would get), are you able to use the lightfury for
Toothless only stable quests? or well only Toothless.
thanks!
__________________
I have never done this before, :) I will learn any help will be well recived
Sorry for the bad writing and spelling, I have slight Dysgraphia and thus my thoughts arn't very easly understood (Plus I talk in an Accent sometimes and it bleeds into my writing) :D
Thu, 03/21/2019 - 20:42
#1
Swoopin' In!
No, at this time Toothless is the only dragon that can be sent out on. . .Toothless quests. For now, the LF is just really good at racing.
__________________
Aliases: Kas or Kasane
Main Dragon: Papa Moon the Titan Stormcutter
Favorite Dragon Breed: Stormcutter
Other Favorites (in no particular order): Buffalord, Snow Wraith, Skrill, Prickleboggle, Triple Stryke, Woolly Howl, Thunderdrum, Deathgripper
Favorite Titans (somewhat in order): Stormcutter, Deathgripper, Woolly Howl, Skrill, Buffalord, Thunderdrum
Clan(s): Immortal Midgard Lightnings (Primary Viking) Without Limits (Secondary Viking)
Information about my dragons can all be found here!: My Grand Dragon Family
Information about my HTTYD OCs and their dragons can all be found here: My OCs and Their Dragons
Coming Soon (Color Key: Red = Incubating, Blue = Storage, Gold = TBA)
Unnamed Male Baby Triple Stryke

Unnamed Stormcutter (I'm almost always gonna want another Stormcutter)

Unnamed Deathgrippers
Somehow interested in my opinion on dragons? I made a Dragon Review Here: My Dragon Review
Itching for a request or two? Maybe even 3? I have some art threads open!
Interested in Shiny Hunting? I've made a whole thread dedicated to it here!
Dragon Gallery!
Probably my most favorite screenshot that I ever took of Papa. <3
Just another flight with the big guy himself!
My first School of Dragons GIF. . .dedicated to Papa. Sounds about right!
"How are you all holding up over there?"
Zzzzzzz. . .
"eme [this is a face by the way] Is this where you've been this whole time?" (He came swimming up to me while I was at the Training Grounds)
Raito and Doctor Alex, both drawn by me!
Sorry Dagur but I don't think the General agress with that "clever as a Skrill" statement. . .
. . .it's a bit difficult watching for danger when you can't get near the telescope.
He checked on the gigantic Hobblegrunt babies a billion times before finally moving forward. -_- Those Hobblegrunt parents were NOT happy.
A very happy General Moonlight. . .or angry. No one can say for sure.
Papa no, don't--aaannd it's too late.
Requests From Others!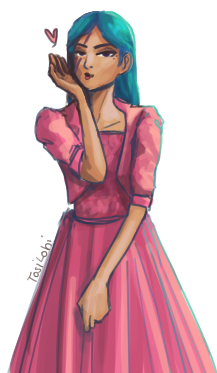 "*Banshee screech* You look so cute!" - Comet Burst
-Insert Wise dying on the inside here-
Drawn by the terrific TosiLohi!
Sometimes Papa's ego becomes as big as Jupiter. . .screenshot edited by Zeezur!
Happy wife, happy life. Made by Snowflake12298!
The main character for my story made into a beautiful Snowy Griffin. Made by LissaFish!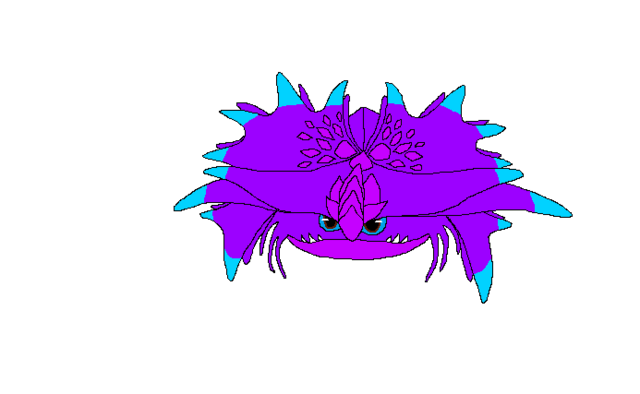 A cute Papa headshot made by HoneyCloudy!
As much as I love the big guy, it's fun to occasionally spite him. ewe Made/edited by SilverNight!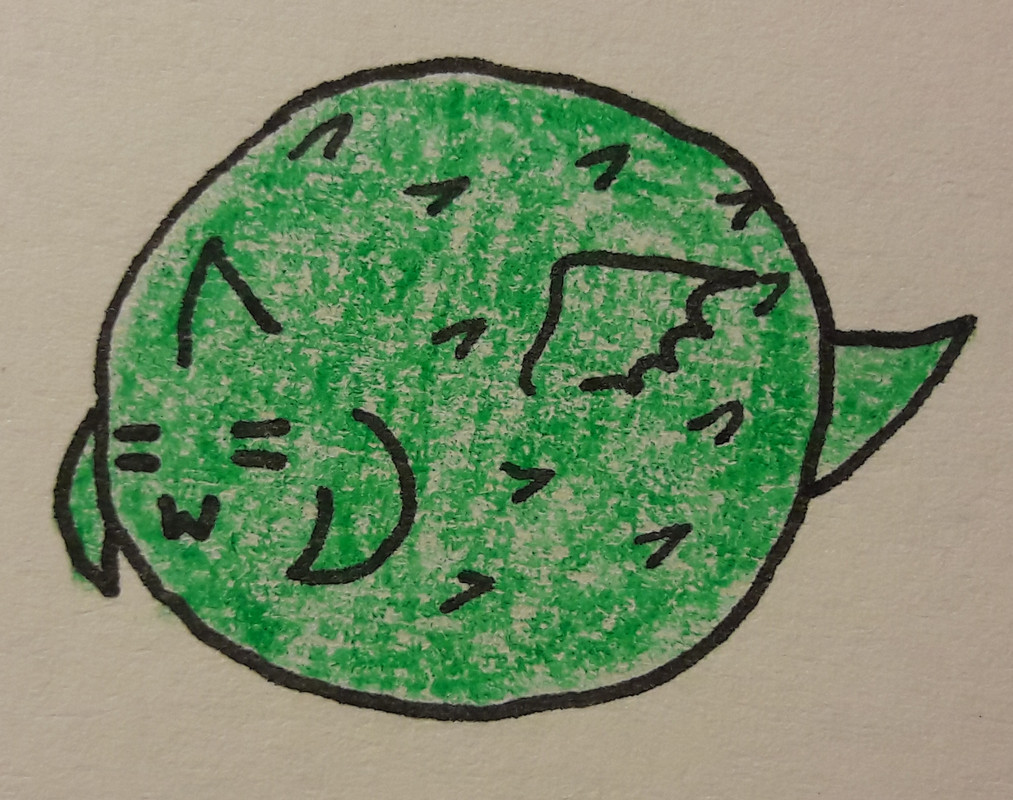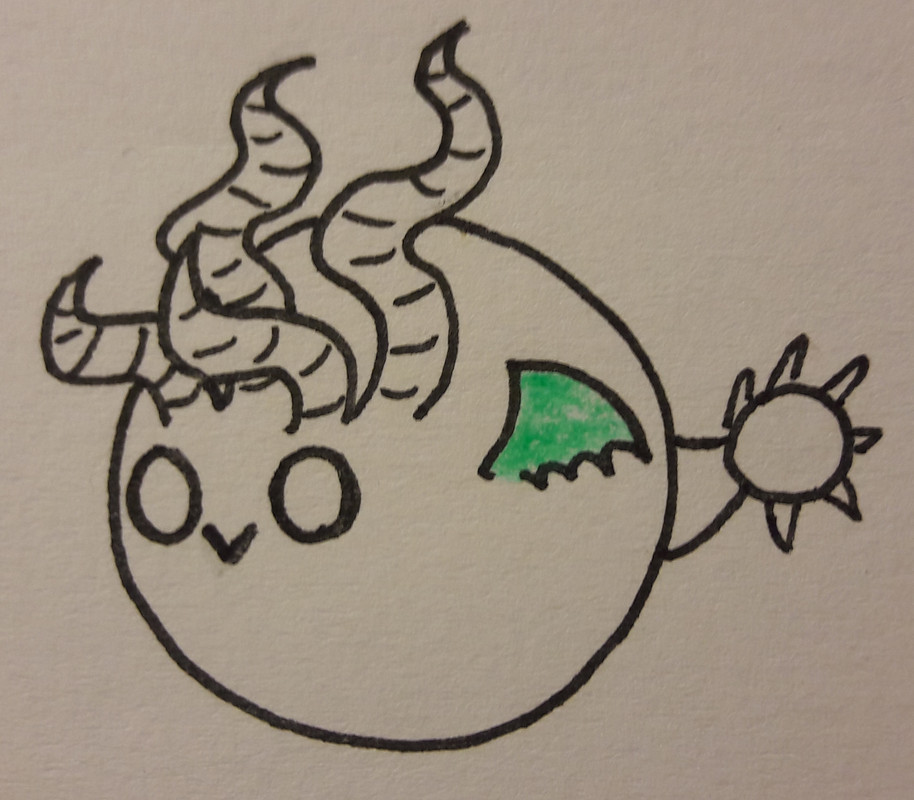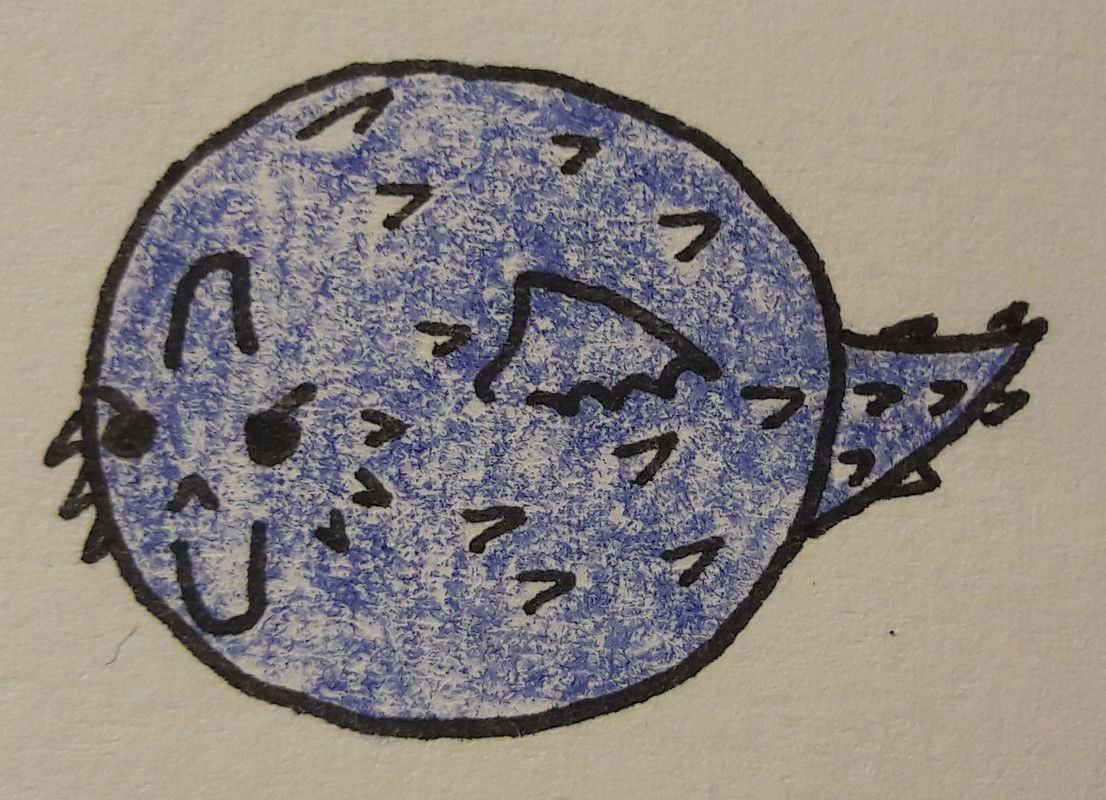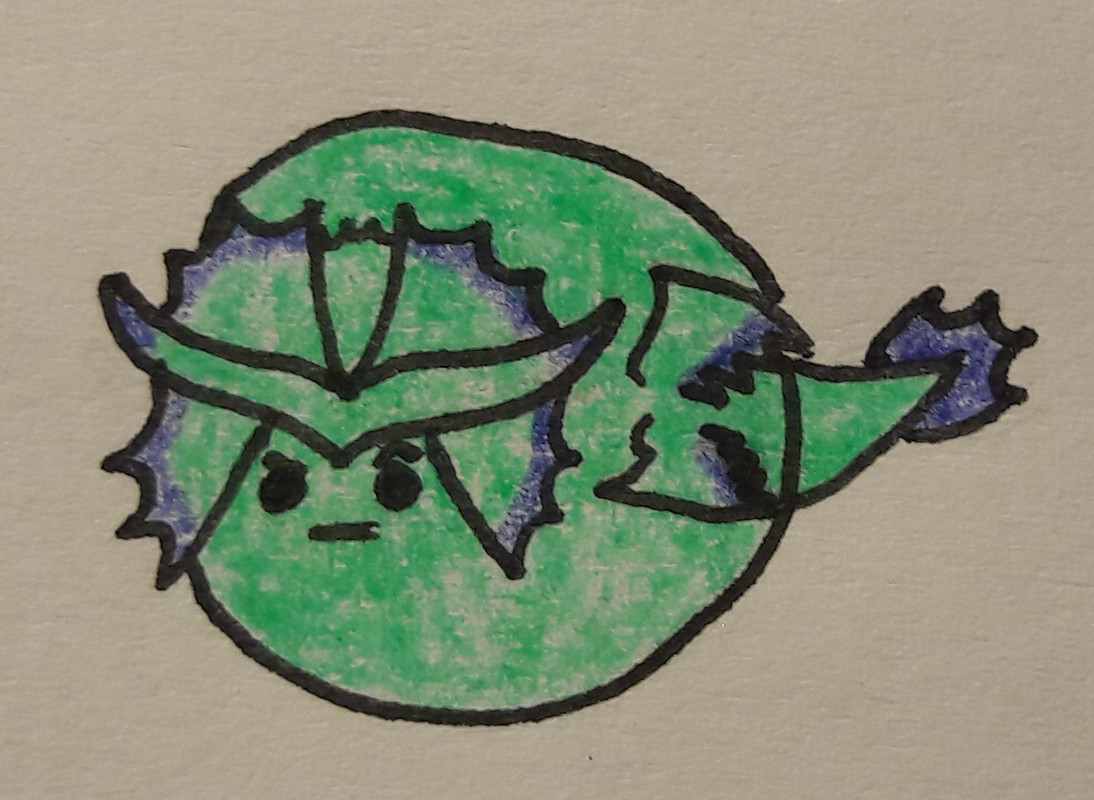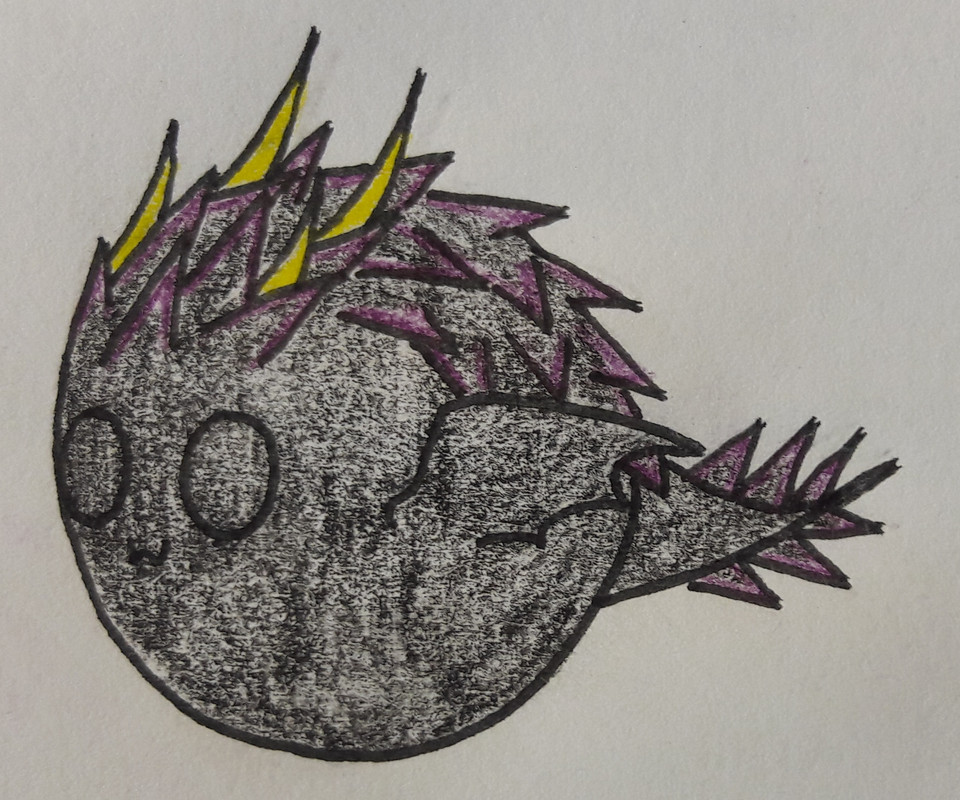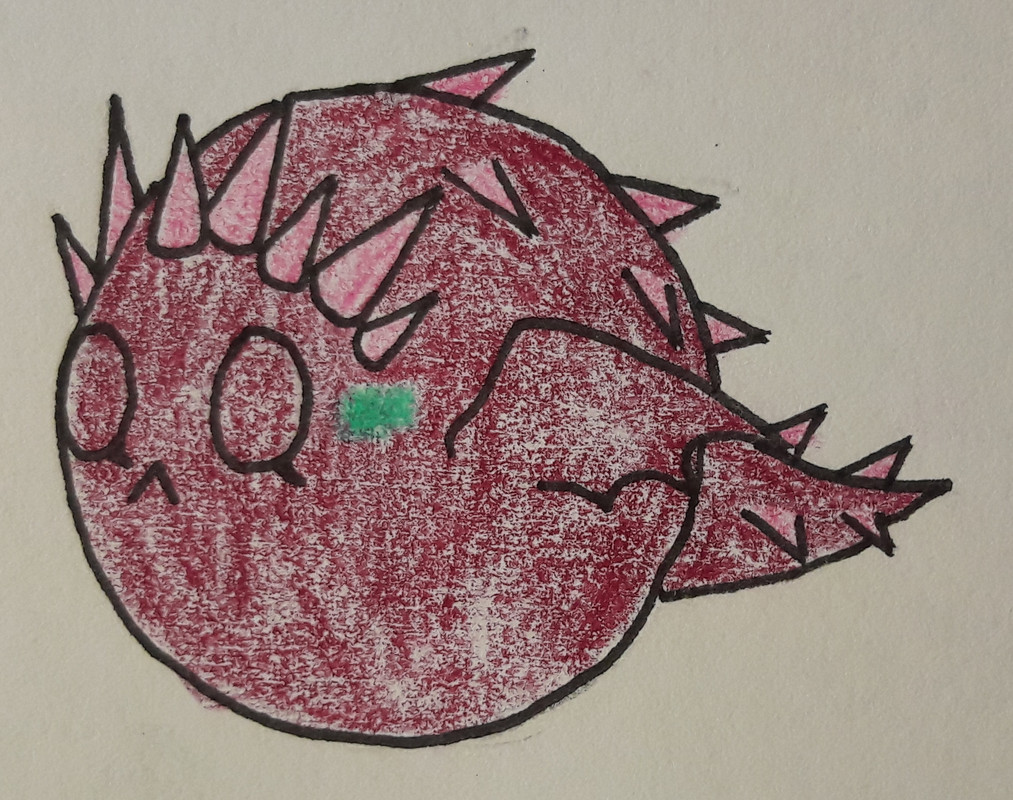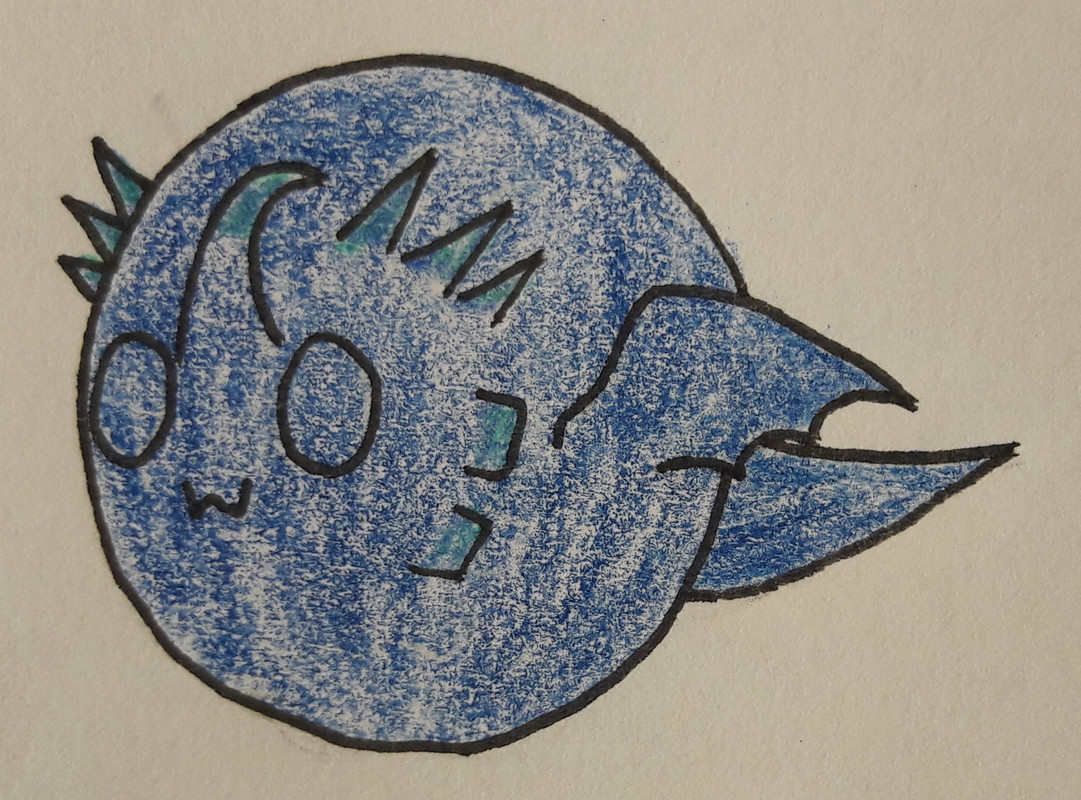 Drago once said the strength of will over others is true strength. . .and Hiccup says friendship is true strength. . .but they're both wrong. Cuteness is the one and only true strength! These faces will be the death of evil, I'm telling you. Made all by Zitka!
Yikes! Ezra looks angry! Made by AndreaEaston!
Hobbleslicer, the male Tingecutter made my AndreaEaston!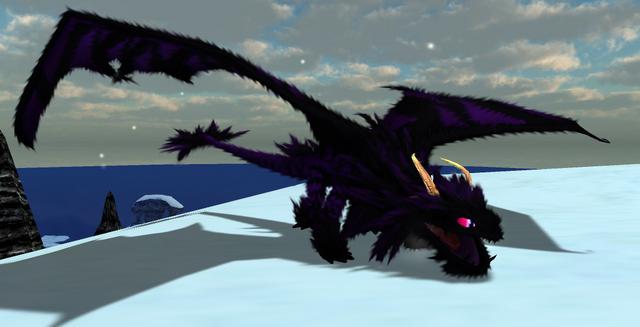 A truly fuzzy Moon made/edited by HoneyCloudy!
You read all that? Wowie, thanks! Here's two Hugh Jackman and Hiccup gifs to represent my face.
Fri, 03/22/2019 - 05:38
#2
Light Fury Only Quests
They should consider those in the future. That'll be cool!
__________________
She shall be the Chosen Child of Thor, given the power of Storms, and lead all Lightning Dragons into a battle that shall decide the fate of the Archipelago: Destruction or Freedom.
My Viking, Firesome, is the legendary child of lightning and thunder, which is the Great God Thor's main element hence her steed being the mighty Skrill itself. She is destined in a prophecy to one day be the queen of Skrill, leading them into battle against Drago Bludvist and his Dragon Army to unleash her full power of Lightning. And with her Skrill, Azyru by her side, almost nothing can take them down!
Strike Class Forever!
Youtube Channel:
My Hogwarts House: Ravenclaw! (And Gryffindor!)
Wise old Ravenclaw, if you a ready mind.
Where those are wit and learning
Will always find their kind.
Sorting Hat (Harry Potter and the Sorcerer's Stone)
My Patronus: A Black Stallion
Here's some info about my Viking character: Firesome and my beloved Skrill soulmate, Azyru!
First, an Azyru bouncie to make you smile!:
Name: Firesome
Gender: Female
Eye Color: Hazel
Hair Color: Light Brown
Title: The Phantom Skrill Rider
Name: Azyru
Species: Skrill
Gender: Female
Color: Gray with Purple Highlights
Titan Wing Color: Black, white spines, and turquoise blue highlights
Eye Color: Violet
Viking Companion/Sister: Firesome
Bio:
Azyru acts like a sister to Firesome. Always loving her and protecting her, but she also enjoys a bit of adventure every now and then. She was rescued by Firesome from Dragon Hunters who had planned on selling her to their dreaded leader, Viggo. Ryker had blinded her in one eye with his dagger, and she vows for revenge one day. She loves Firesome like a sister and will never leave her side.
YouTube Channel:
https://www.youtube.com/channel/UCZw7QKBNwYTmytnEzfwLGIg
Bio:
Firesome arrived mysteriously on Berk on the back of the second most feared Dragon: the Skrill after hearing of the peace between men and dragon. Upon meeting Hiccup, he was so in awe at the bonding between Firesome and her soulmate dragon friend, a female Skrill called Azyru that he invited Firesome to train dragons for him while he is on guard for Dragon Hunters to take their leaders, Viggo and Ryker down and reclaim the Dragon Eye once and for all. Firesome has trained many dragons, common, rare, and new. 68 in all!
My Beloved Dragon Family:
1. Azyru - (Female Titan Skrill)
2. Spinetail - (Male Deadly Nadder)
3. Toothless - (Male Night Fury/Member)
4. Thunderwing - (Male Thunderdrum)
5. Grindheart - (Male Whispering Death)
6. Sweetie - (Female Gronkle)
7. Glowmist - (Male Flightmare)
8. Scorcher - (Male Typhoomerang)
9. Merida/Anna - (Female Smothering Smokebreath)
10. Tadashi and Hiro - (Male Hideous Zippleback)
11. Skipper - (Male Stormcutter)
12. Smaug - (Male Titan Monstrous Nightmare)
13. Geode - (Male Snafflefang)
14. Aurora - (Female Fireworm Queen)
15. Flynn/Rider - (Male Scauldron)
16. Sunset Shimmer - (Female Changewing)
17. Crusoe/Angus - (Male Raincutter)
18. Nyra - (Female Screaming Death)
19. Ragestorm - (Male Woolly Howl)
20. Stoick - (Male Rumblehorn)
21. Soren - (Male Sand Wraith)
22. Elsa - (Female Groncicle)
23. Milo/Rudy - (Male Speed Stinger)
24. Luna - (Female Moldruffle)
25. Shelly/Ellie - (Female Boneknapper)
26. Typhoonblast - (Male Sliquifire)
27. Snowdevil - (Male Snow Wraith)
28. Windswipe - (Female Razorwhip)
29. Apollo - (Male Deathsong)
30. Hydra - (Male Snaptrapper)
31. Discord - (Male Devilish Dervish)
32. Kendra - (Female Chatastrophic Quaken)
33. Shira - (Female Armor Wing)
34. Kion - (Male Prickleboggle)
35. Sharpwind - (Male Timberjack)
36. Arlo - (Male Night Terror)
37. Sylvia/Galadriel - (Female Slithersong)
38. Stormfin - (Male Shockjaw)
39. Pigwidgeon - (Male Hotburple)
40. Yoshi - (Male Grapple Grounder)
41. Godzilla - (Male Thunderpede)
42. Higgins - (Male Scuttleclaw)
43. Iceflame/Borealis - (Male Shivertooth)
44. Sonata - (Female Tide Glider)
45. Voltage - (Male Skrill/Azyru's firstborn son)
46. Firespirit - (Male Singetail)
47. Lavastone - (Male Eruptudon)
48. Shattermaster - (Male Gronkle/Dagur's lost dragon)
49. Coral - (Female Sweet Death)
50. Shadowbolt - (Female Skrill/Azyru's daughter)
51. Willowbreeze/Flicka - (Female Windwalker)
52. Stryka - (Female Night Fury/Sand Wraith cross-species)
53. Sulley - (Male Shovelhelm)
54. Blazer - (Male Monstrous Nightmare)
55. Adagio - (Female Deathsong)
56. Aria - (Female Slithersong)
57. Scourge - (Male Terrible Terror)
58. Silverstrike - (Male Silver Phantom)
59. Buffie - (Male Buffaloard)
60. Icebane - (Male Skrill/Azyru's third-born son)
61. Padmè - (Female Flame Whipper)
62. Yakone - (Male Mudraker)
63. Wynter - (Female Triple Stryke)
64. Dreadfall - (Male Titan Flightmare)
65. Thor - (Male Elder Sentinel)
66. Neytiri - (Female Sentinel)
67. Sharpclaw - (Male Grim Gnasher)
68. Gantu - (Male Dramillion)
69. Inferno - (Male Fire Terror)
70. Silverstream - (Female Light Fury/Member)
71. Tigerclaw - (Male Deathgripper)
Windstrider:
A mysterious loner who appears on Berk with a Male Light Fury, a Sand Wraith, a Skrill, a Changewing, a Smothering Smokebreath, and a Speed Stinger. She rarely speaks to anybody and no one can figure out where she came from or how she found and befriended another Light Fury.
1. Lightstreak - (Male Light Fury)
2. Sandstorm - (Female Sand Wraith)
3. Flash - (Male Skrill)
4. Fortunata - (Female Changewing)
5. Smokey - (Male Smokebreath)
6. Speedy - (Male Speed Stinger)
Fri, 03/22/2019 - 14:55
#3
thank you! I was thinking of
thank you! I was thinking of getting trail membership so that I could get rid of thouse quests, but I guess I won't, thanks for repling, I really hope they add that :D
Who's online
There are currently 11 users and 132 guests online.