Can I have some Minecraft advice?
How do I install Minecraft mods on a Mac computer? Do I need to install whatever Forge is or....? Any advice would be much appreciated :)
__________________
Welcome to my signature!
Hi, I'm Jade queen.
My dragons:
Screech the Deadly Nadder (adult) female.
Snapper the Whispering Death (adult) male.
Tremble the Whispering Death (adult) male.
Terrorfrill the Screaming Death (adult) male.
Razorrin the Razorwhip (adult) female.
Laluby the Death Song (adult) female.
Bolder the Gronckle (adult) male.
Zig and Zag the Zippleback (adult) male(males?)
Iceberg the Groncicle (adult) male.
Sheld the Armorwing (adult) male.
(Originally I was trying to name him "Shield" but I forgot the "i")
Tideline the Sand Wraith (adult) male.
Scorching Fang the Singetail (adult) male.
Rocky the Eruptadon (adult) male
Pyroite the Monstrous Nightmare (adult) male
(His name is a combination of Pyrite (also known as fools gold) and pyro meaning fire)
Shimmer Sting the Speed Stinger (adult) female
Skrilla the Skrill (adult) female
The Doubles: One day I logged on to SOD and most of my dragons had glitched out of their stables. I then got three of the notices that you get when you earn/train a dragon in one of the expansions,they said I had gotten a Groncicle,a Deathsong and an Armorwing. I thought they were my original Deathsong,Groncicle and Armorwing that I had been re-given and so I named them the same names as my originals. I was upset because the original three dragons had disappeared and the new ones were not the same. My original Armorwing,Deathsong and Groncicle were still displayed in my dragon list,but I could not make them active. I eventually figured out how to make the original three active through stable quests and then I placed each of them in a stable and everything was back to normal... except for the three extra dragons that I had gotten.
Doubles:
Iceberg the Groncicle adult male
Sheld the Armorwing adult male
Laluby the Deathsong adult female(I actually like this Double,I call her Limelight)
Eggs: 2 Gronckle, 1 Rumble Horn, 1 Groncicle, 1 Deadly Nadder, 1 Shockjaw, 1 Hobblegrunt/Threadtail, 1 Smothering Smokebreath, 1 Scaldron, 1 Mudraker.
Clan:
My clan is called The Screech Dragons. I named it after my first dragon Screech the Deadly Nadder.
We care for dragons
We respect dragons
We love dragons!
We are THE SCREECH DRAGONS
In-game:
My account is called Jade queen.
Appearance: Green hair, green eyes. Wears a snow wraith hood,a light brown shirt and a brown fur skirt,tall white boots as well as thermal wrist warmers and thermal shoulder pads. Wears a feline grace mask (I was really going for a cat look). Occasionally I change her outfit around,but this is what she wears most of the time.
Friend code: Pm me for it
I hardly ever really play the game anymore,mostly I just hang out on the forum.
~Adoptables~
Somethin' or Other the Chiropan. Made by the talented NightmareRebuff!
Wed, 04/19/2017 - 18:55
#1
InsertCreativeSubjectHere
I use only Windows so I don't know if the process is the same as windows, but I'm pretty sure that you need to get Forge. Maybe try looking on Youtube?
__________________
I am a proud member of

Banner made by Jbmiller
Banner made by Jbmiller
PM me for my friend code
My dragons (work in prgress):
My Wolly Howl, Shadow:
Made by Freakzter :)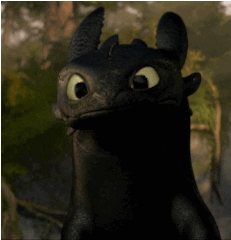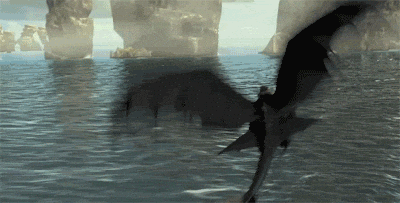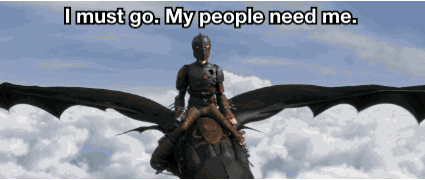 Wed, 04/19/2017 - 21:41
#2
I'm pretty sure forge is for
I'm pretty sure forge is for mods, so as long as you aren't modding, then the answer is probably no.
__________________
This post was brought to you by skrill. If you need a electrician that doesn't have hands and is a scaly electric

animal with wings, call
1-800-howdidavikinggetaphone.com. call now for a 1% discount.

Prices as low as 1 bazillion dollars!

If you experence death, you will not be entitled to any compensation, neither will your family.

Ask your plumber if skrill electricians is right for you.

Batteries not included because it does not need them.

Do not leave small children in the reach of skrill or it will eat them.

So, ask your plumber if skrill is right for you, because we wont care if its not.

Skrill electricians the best dragon electricians in Berk.
REVIEWS:
Very skilled electricans. The discount was a lifesaver,and now I can enjoy sleeping in my cardboard box.
Not only did they fix my lamp, they even fixed my children and they are now much quietter, sleeping like angels. My home is even more comfy-er especaially now that i cant feel my arms and legs :D My plumber friends would approve of this service, but too bad they don't exist anymore :D Thank Thor they don't need batteries, they're jut too expensive these days.
10/10 best service ever. They also make great lighting
8/10 I thought their service was awesome! Then again I'm a berserker so maybe I just liked seeing the skrill
although it did try to eat my cat...and my friends...and anyone who made eye contact
Skrill electrician's are the best! I called them over to Mildew's house a few days ago after he complained about customer service, they fixed every single one of the problems over there! The old man's quieter, sleeping quite peacefully, and he never complains about anything now! Absolutely wonderful job for the price! 10/10 Skrill electricians will really bring you an electrifying solution!
-Garth of Izar
I just barely bought a Skrill man that's a low price for such an amazing electric master. And guess what it does not need batteries! But though my cat did go missing in the last few days.
but these electrician are perfect.
I'm not really sure what an electrician is or what they do, and my own Skrill doesn't either, so we sent Terror Mail to the Electrician Skrill, seeing as it's a highly recommended service. Only took two days to get here, which is speedy for customer service lately, and set right to work. The charred and blasted walls make my hut look a lot nicer than it did before, and the big storm caused by the electrician got rid of all my unfriendly neighbors. And, oddly enough, it seems that my own Skrill has been blessed with children only a few weeks after the electrician's visit. All in all, definitely a great service!
-Screaming Death Lover
"I always wanted to have light on my house, but I was too poor. I only had 10 coins on my pocket! But thanks to that amazing discount of 1 bazillion dollars, I got saved! Now I can have him light up my room when I sleep on my big coffee cup. Wait what? Did we have coffee on the viking age? Who cares. I used it to scare my neighbors on the next doors, and it was worth it. I'll also keep it as a pet, and I'll teach my Skrill how to knit clothing. Thanks for wasting your time to read my review. You just lost 10 hours of your life. Baibai. Anyways, cookies anyone? No? Eh eh eh? Okay.
P.S. Amazing service. 10/10!!!
-NarixuZen the Japanese Feather"
Skrill electricians is the best ever! Great service. All though my pet hamsters did escape soon after the electrician left
I will have to figure out how they ripped that big hole in their cage and where all those scorch marks came from...hmmmm Anyway skrill electricians is definitely the best! 10/10
Skrill electricians are amazing! They fixed my rabbit from eating his litter, however, he does seem to have been sleeping for a very long time. Three months exactly. I never have to worry about anything for electricity again, thanks to Skrill Electricians! They did blow up my house however, so I have to take away half a point for that. They also made it so my neighbors don't bother me any more! They moved away because my electrician was "too deadly" Bah! Deadly? No! Over all, I rate this a 9.5! Chicken rates it a 9.7!
I don't remember calling one but he did come.
My yaks both got an afro and my sheep have never looked fluffier even tho a couple went missing but they probably ran away.
I got a bonus too!! Mildew is now too scared to call my dragon stupid again so that's a plus! Thank you skrill electritian!!
I called using my stone brick and straight away the Skrill came! I spent all my precious money on chicken nuggets, so the discount of a bazillion dollars really saved me. I got to just sleep in bed whilst the Skrill was hard at work, and when I woke up, I was extremely comfortable, thanks to the Skrill blessing me with a new house. I now love sleeping in my Gronckle Iron box. It's wonderfully metally and comfy. I need to figure out what happened to my last 100 chicken nuggets though, I bought a huge stock and now they're gone. And Mildew is fixed! He decided he likes dragons so much that he sleeps on the snow in Icestorm Island, never moving, sleeping like an angel he is (a wrinkly old angel).
100/10 Skrill Electricians are the best.
-LunarPride
Skrill Electricans are the best! One day, after a storm, my house almost collapsed of old age and the effects of the storm. I was in dispair, so I called Skrill Electricans. When they arrived, I fell asleep, and when I woke up, my house was completely fixed! It was beautifully done, made out of hay, and on fire!! It was the prettiest thing I ever saw. And the smoke billowing from it made me cough, but I loved it! Eventually it did burn down, but I payed them all I had! Skrill Electricans all the way!
The Skrill Electricians have me an electrifying solution to a very dark and char free home! Now my home is much brighter! Now I just sleep outside!
I was short on money so the discount of a bazillion dollars saved me! They're wonderful service inspired me to use the money I saved with the discount to buy my own skrill! Thank you Skrill Electricians!
-Shamara30
PM me your review if it makes me laugh i will copy paste it in here
being a nurse can be very stressful
.....when you don't have fingers
this isnt mine, as we all know

spinning chairs is a very important part of making that mod API!

oh gogle search results, how you entertain me!
this awesome picture of my flying speed stinger by Ren Roar
my main oc moonstorm
template by http://Xbox-DS-Gameboy
Abyss, I like the color black, it looks pretty, your arguement is invalid
SAND WRAITH adopted from Midnight
Nightstorm my super pretty dragon, with my favorite color scheme and STARS, his style is absolutely perfect for my tastes!
adopted from Flyleaf Homes
and best for last
this is the best gift anyone online has ever given me
THANKYOU ORCAWAVE THANKYOU SO MUCH, your awesome drawing gets the place of honor
its a awesome drawing of my first fan dragon the toxic trench stinger
----
man the humor in that ad for skrills kinda juvinile...oh well its too signature for me to remove sooooo WHATHEVES!
anyway whats wrong with a little juvinile humor for the ad anyway!
the reviews seem to like it! so it stays!
Wed, 04/19/2017 - 21:47
#3
M'um m'aloo!
You need Forge. MC modding is a tricky business, I recommend YouTubing it. I pulled it off with some sheer luck and a firm resolve. XD Careful, though; some mods will bring viruses along with them. But yep, you'll need Forge. I'd say search up how to install MC Forge, and THEN look up how to install mods.
Good luck!
-Squiid
__________________
There's a super-secret code hidden (well, not really hidden) somewhere in my signature. PM me if you solved it and tell me what it says, and we'll see about a prize! ;)
Disclaimer: This signature is image and fandom heavy. Approach with caution and a shovel.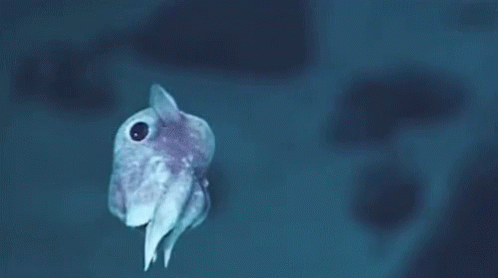 Hi, I'm Squiid~
Female|Writer|Roleplayer|Comedian|so, so tired
"Who needs other people when you can have puns?"
-Storm
Ask me really dumb questions.
I like...dragons and memes and stuff
And if I'm being honest all I do in life is play Star Wars: The Old Republic and scream and cry about kids' shows :,) Oh and I like...write stuff I guess?
I'm a Christian, and always willing to chat!
If you're ever having a bad day, just PM me. I have a whole list of really bad dad jokes and some terrible puns if you want them.
Admin of the SoD Discord! Come join us!
DISCO GIRL
*wheezes*
Proud founder of the #ViggoProtectionSquad
Because honstly, he just needs a hug.
Clicky clicky above to stalk my Google Docs file full of all the art the wonderful artists here on the forums have done for me. REVEL IN THE BEAUTY!
I'd like to shoutout my 12 AM brain for finding the motivation to do this. Thank you.
if you have a fandom
the chances are i will probably be able to scream about it with you.
i like a lot of stuff.
too much.
save me.
please talk to me i'm so lonely
~Character Links~
Where you can read about my characters!
Skari Stonefist (Coming Soon!)
Disclaimer: This user has a very weird and frowned upon obsession with villains
Please frown upon her for it so she can feel bad about herself!
Ma bois
(Aka, my faves)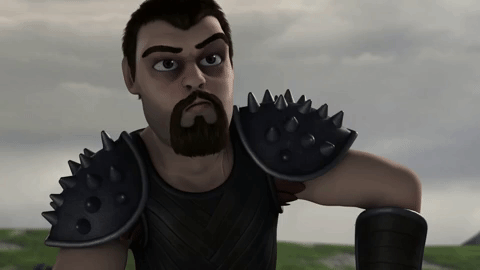 #TEAMHICCSTRID
And that's like...all I got. So I'll just be sipping my tea here. In silence...
GSRH XLWV RH Z ORV.
Who's online
There are currently 10 users and 40 guests online.