Can I have some Minecraft advice?
How do I install Minecraft mods on a Mac computer? Do I need to install whatever Forge is or....? Any advice would be much appreciated :)
__________________
Welcome to my signature!
Hi I'm Jade queen. I have a Deadly Nadder named Screech,she is my first dragon.
Me and Screech:
The rest of my dragons are:
Snapper the Whispering Death (adult) male.
Tremble the Whispering Death (adult) male.
Terrorfrill the Screaming Death (adult) male.
(Pretty muchly just looks like the Screaming Death from Httyd)
Razorrin the Razorwhip (adult) female.
(Pic coming soon)
Laluby the Death Song (adult) female.
Bolder the Gronckle (adult) male.
Zig and Zag the Zippleback (adult) male(males?)
Sheld the Armorwing (adult) male(When I was naming Sheld I was actually trying to spell "Sheild" but forgot the i)
Toothless
Iceberg the Groncicle (adult) male.
Tideline the Sand Wraith (adult) male.
Scorching Fang the Singetail (adult) male.
Rocky the Eruptadon (adult) male
Pyroite the Monstrous Nightmare (adult) male (His name is a combination of Pyrite (also known as fools gold) and pyro meaning fire)
(Pic coming soon)
The Doubles: One day I logged on to SOD and most of my dragons had glitched out of their stables. I then got three of the notices that you get when you earn/train a dragon in one of the expansions,one said I had gotten a Groncicle,one said I had gotten a Deathsong and the last one said I had gotten a Armorwing. I thought they were my original Deathsong,Groncicle and Armorwing that I had been re-given and so I named them the same names as my originals. I was upset because the original three dragons had disappeared and the new ones were not the same. My original Armorwing,Deathsong and Groncicle were still displayed in my dragon list,but I could not make them active. I eventually figured out how to make the original three active through stable quests and then I placed each of them in a stable and everything was back to normal... Well except for the three extra dragons that I had gotten.
Doubles:
Iceberg the Groncicle adult male
Sheld the Armorwing adult male
Laluby the Deathsong adult female(I actually like this Double,I call her Limelight)
Eggs: 2 Gronckle 1 Rumble Horn 1 Groncicle 1 Deadly Nadder 1 Shockjaw 1 Hobblegrunt/Threadtail.
Clan:
My clan is called The Screech Dragons I named it after my first dragon Screech the Deadly Nadder.
We care for dragons
We respect dragons
We love dragons!
We are THE SCREECH DRAGONS
In-game:
I have only one account called Jade queen.
Appearance: Green hair,but you won't see it because it's usually covered by a hood. She has green eyes.
She wears a snow wraith hood,a light brown shirt and a brown fur skirt,tall white boots as well as thermal wrist warmers and thermal shoulder pads. She wears a feline grace mask(I was really going for a cat look) I occasionally change her outfit around,but this is what she wears most of the time.
Friend code: Pm me for it
I hardly ever really play the game anymore,mostly I just hang out on the forum.
~Adoptables~
Somethin' or Other the Chiropan. Made by the talented NightmareRebuff!
Wed, 04/19/2017 - 18:55
#1
InsertCreativeSubjectHere
I use only Windows so I don't know if the process is the same as windows, but I'm pretty sure that you need to get Forge. Maybe try looking on Youtube?
__________________
I am a proud member of

Banner made by Jbmiller
Banner made by Jbmiller
PM me for my friend code
My dragons (work in prgress):
My Wolly Howl, Shadow:
Made by Freakzter :)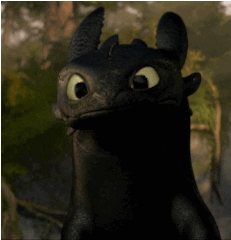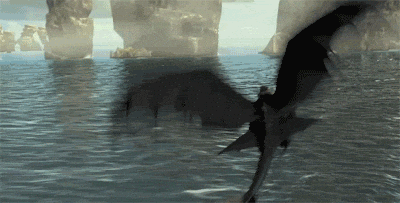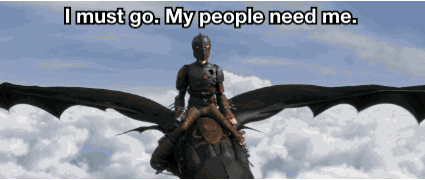 Wed, 04/19/2017 - 21:41
#2
I'm pretty sure forge is for
I'm pretty sure forge is for mods, so as long as you aren't modding, then the answer is probably no.
__________________
This post was brought to you by skrill. If you need a electrician that doesn't have hands and is a scaly electric

animal with wings, call
1-800-howdidavikinggetaphone.com. call now for a 1% discount.

Prices as low as 1 bazillion dollars!

If you experence death, you will not be entitled to any compensation, neither will your family.

Ask your plumber if skrill electricians is right for you.

Batteries not included because it does not need them.

Do not leave small children in the reach of skrill or it will eat them.

So, ask your plumber if skrill is right for you, because we wont care if its not.

Skrill electricians the best dragon electricians in Berk.
REVIEWS:
Very skilled electricans. The discount was a lifesaver,and now I can enjoy sleeping in my cardboard box.
Not only did they fix my lamp, they even fixed my children and they are now much quietter, sleeping like angels. My home is even more comfy-er especaially now that i cant feel my arms and legs :D My plumber friends would approve of this service, but too bad they don't exist anymore :D Thank Thor they don't need batteries, they're jut too expensive these days.
10/10 best service ever. They also make great lighting
8/10 I thought their service was awesome! Then again I'm a berserker so maybe I just liked seeing the skrill
although it did try to eat my cat...and my friends...and anyone who made eye contact
Skrill electrician's are the best! I called them over to Mildew's house a few days ago after he complained about customer service, they fixed every single one of the problems over there! The old man's quieter, sleeping quite peacefully, and he never complains about anything now! Absolutely wonderful job for the price! 10/10 Skrill electricians will really bring you an electrifying solution!
-Garth of Izar
I just barely bought a Skrill man that's a low price for such an amazing electric master. And guess what it does not need batteries! But though my cat did go missing in the last few days.
but these electrician are perfect.
I'm not really sure what an electrician is or what they do, and my own Skrill doesn't either, so we sent Terror Mail to the Electrician Skrill, seeing as it's a highly recommended service. Only took two days to get here, which is speedy for customer service lately, and set right to work. The charred and blasted walls make my hut look a lot nicer than it did before, and the big storm caused by the electrician got rid of all my unfriendly neighbors. And, oddly enough, it seems that my own Skrill has been blessed with children only a few weeks after the electrician's visit. All in all, definitely a great service!
-Screaming Death Lover
"I always wanted to have light on my house, but I was too poor. I only had 10 coins on my pocket! But thanks to that amazing discount of 1 bazillion dollars, I got saved! Now I can have him light up my room when I sleep on my big coffee cup. Wait what? Did we have coffee on the viking age? Who cares. I used it to scare my neighbors on the next doors, and it was worth it. I'll also keep it as a pet, and I'll teach my Skrill how to knit clothing. Thanks for wasting your time to read my review. You just lost 10 hours of your life. Baibai. Anyways, cookies anyone? No? Eh eh eh? Okay.
P.S. Amazing service. 10/10!!!
-NarixuZen the Japanese Feather"
Skrill electricians is the best ever! Great service. All though my pet hamsters did escape soon after the electrician left
I will have to figure out how they ripped that big hole in their cage and where all those scorch marks came from...hmmmm Anyway skrill electricians is definitely the best! 10/10
Skrill electricians are amazing! They fixed my rabbit from eating his litter, however, he does seem to have been sleeping for a very long time. Three months exactly. I never have to worry about anything for electricity again, thanks to Skrill Electricians! They did blow up my house however, so I have to take away half a point for that. They also made it so my neighbors don't bother me any more! They moved away because my electrician was "too deadly" Bah! Deadly? No! Over all, I rate this a 9.5! Chicken rates it a 9.7!
I don't remember calling one but he did come.
My yaks both got an afro and my sheep have never looked fluffier even tho a couple went missing but they probably ran away.
I got a bonus too!! Mildew is now too scared to call my dragon stupid again so that's a plus! Thank you skrill electritian!!
I called using my stone brick and straight away the Skrill came! I spent all my precious money on chicken nuggets, so the discount of a bazillion dollars really saved me. I got to just sleep in bed whilst the Skrill was hard at work, and when I woke up, I was extremely comfortable, thanks to the Skrill blessing me with a new house. I now love sleeping in my Gronckle Iron box. It's wonderfully metally and comfy. I need to figure out what happened to my last 100 chicken nuggets though, I bought a huge stock and now they're gone. And Mildew is fixed! He decided he likes dragons so much that he sleeps on the snow in Icestorm Island, never moving, sleeping like an angel he is (a wrinkly old angel).
100/10 Skrill Electricians are the best.
-LunarPride
Skrill Electricans are the best! One day, after a storm, my house almost collapsed of old age and the effects of the storm. I was in dispair, so I called Skrill Electricans. When they arrived, I fell asleep, and when I woke up, my house was completely fixed! It was beautifully done, made out of hay, and on fire!! It was the prettiest thing I ever saw. And the smoke billowing from it made me cough, but I loved it! Eventually it did burn down, but I payed them all I had! Skrill Electricans all the way!
The Skrill Electricians have me an electrifying solution to a very dark and char free home! Now my home is much brighter! Now I just sleep outside!
I was short on money so the discount of a bazillion dollars saved me! They're wonderful service inspired me to use the money I saved with the discount to buy my own skrill! Thank you Skrill Electricians!
-Shamara30
PM me your review if it makes me laugh i will copy paste it in here
being a nurse can be very stressful
.....when you don't have fingers
this isnt mine, as we all know

spinning chairs is a very important part of making that mod API!

oh gogle search results, how you entertain me!
this awesome picture of my flying speed stinger by Ren Roar
my main oc moonstorm
template by http://Xbox-DS-Gameboy
Abyss, I like the color black, it looks pretty, your arguement is invalid
SAND WRAITH adopted from Midnight
Nightstorm my super pretty dragon, with my favorite color scheme and STARS, his style is absolutely perfect for my tastes!
adopted from Flyleaf Homes
and best for last
this is the best gift anyone online has ever given me
THANKYOU ORCAWAVE THANKYOU SO MUCH, your awesome drawing gets the place of honor
its a awesome drawing of my first fan dragon the toxic trench stinger
----
man the humor in that ad for skrills kinda juvinile...oh well its too signature for me to remove sooooo WHATHEVES!
anyway whats wrong with a little juvinile humor for the ad anyway!
the reviews seem to like it! so it stays!
Wed, 04/19/2017 - 21:47
#3
M'um m'aloo!
You need Forge. MC modding is a tricky business, I recommend YouTubing it. I pulled it off with some sheer luck and a firm resolve. XD Careful, though; some mods will bring viruses along with them. But yep, you'll need Forge. I'd say search up how to install MC Forge, and THEN look up how to install mods.
Good luck!
-Squiid
__________________
Welcome to AwkwardSquiid's Signature. Prepare for a wild ride.
Pro Tip: If some of the gifs take a long time loading, scroll outside the signature!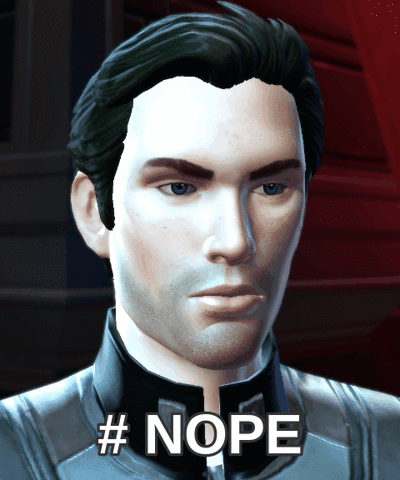 I'm just a friendly little squid wandering the internet.
Welcome to my signature of madness!
Female|Roleplayer|Writer|Fangirl|Reader|An Ocean Creature with Tentacles
Having a bad day? Have a bad joke you're itching to tell someone? Check out the Thread of Puns!
I am a proud Sergeant of the SoDPD.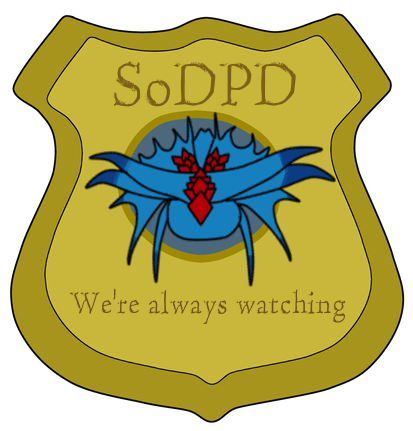 (made by FloofQueen and Stormstriker217)
I am a proud (and relatively new) member of the Resistance!
(done by the splendid Megaboltphoenix)
Watcher, my Cyber Screaming Death, done by the AMAZING Grumpy. I can't thank you enough!
Stats coming soon!
(done by Megaboltphoenix)
We need to be patient for the TS! Post this on your signature if you agree!
thank you dear Floof for this
(The art on my profile pic doesn't belong to me.)
Meet Stormy Eyes, otherwise known as Stormy. As a child, she washed ashore Berk in a basket, and was taken under the wing of the Jorgenson Clan. It quickly became obvious that Stormy has pure Berserker tendencies, and most often, they're rather uncontrollable. Really, she means no harm- but running around the school with an axe, especially early in the morning, tends to have an effect on certain students around the school.
When she first came to the School, after encouragement from her clan, Stormy was viewed as dangerous and untrustworthy. She was only a teenager at the time, but she worked hard to make it obvious that she was much different than her bloodthirsty ancestors- though she's more closely related to the Berserkers than she would like to know.
Stormy's first dragon was a Skrill called Hurricane- she raised him from hatching, and the two have been best friends ever since. You might say the dragon and rider grew up together, and as Stormy won the trust of her fellow classmates and dragon riders, she also became well known for her impressive bond with the sometimes unstable dragon. Life was a challenge for a young dragon trainer and a Skrill, especially as a first dragon, but their equally hyperactive personalities soon forged a bond between them, which is something not seen often between a Skrill and a rider.
Now, at the age of 20, Stormy has grown a reputation as one of the most bombproof students in the School, heading up her own strike team called the Valkyrie Riders, and defending her "home" for the past 8 years. In the course of those 8 years, however, Stormy made a shocking discovery, that forced her to keep a deadly secret for a long, long time.
But she kept that hidden for many years, and the only one she ever told was one of the newest teachers to the School, and later, one of her partners in "crime": Eret son of Eret, former servant of Drago Bludvist. But that's another story....
Stormy by the INCREDIBLE TohiLosi! TYSM AMIGO!
Stormy's Dragons:
Hurricane/Skrill/Male
Scaremaker/Screaming Death/Male
Shockwave/Skrill/Female
Dagur/Skrill/Male
Tempest/Monstrous Nightmare/Female
Smaug/Monstrous Nightmare/Male
Riptide/Deadly Nadder/Male
Scorpia/Fireworm Queen/Female
Earthshaker/Whispering Death/Male
Thorn/Sand Wraith/Male
Magni/Wooly Howl/Male
Gemini/Shivertooth/Female
Avalanche/Groncicle/Male
Majesty/Stormcutter/Female
Poseidon/Scauldron/Male
Cookie/Gronckle/Female
Drizzle/Raincutter/Female
Neptune/Raincutter/Male
Whiplash/Razorwhip/Female
Shard/Razorwhip/Male
Octave/Death Song/Male
Bubble/Hotburple/Female
Slash/Speed Stinger/Male
Sugar/Sweet Death/Female
Shieldstealer/Armorwing/Male
Bandit/Smokebreath/Male
Inferno/Typhoomerang/Male
Nidhogg/Night Terror/Male
Wave Rider/Tide Glider/Male
Borealis/Flightmare/Female
Blazer/Singetail/Male
Lavalout/Eruptadon/Male
Viggo/Devilish Dervish/Male
Vibrant/Flame Whipper/Female
Do I have too many dragons? Yes. Do I care? Not at all.
BEFORE WE CONTINUE
STOP EVERYTHING
and look at these two dorks who started it all
Alright we can continue now.
Prepare to meet some of my favorite characters!
Squiid's Hall of Completely-Obsessively-In-Love-With-These-Characters
PREPARE TO BE SPAMMED WITH MY MOST BELOVED CINNAMON ROLLS.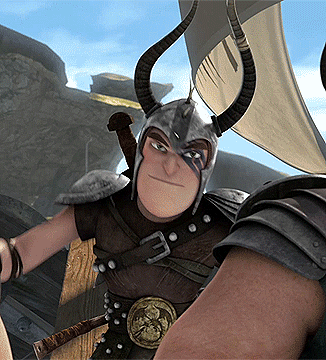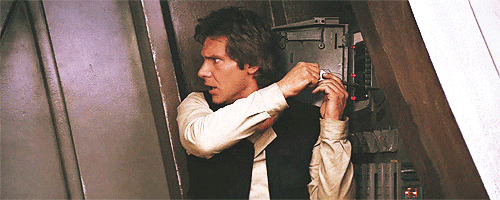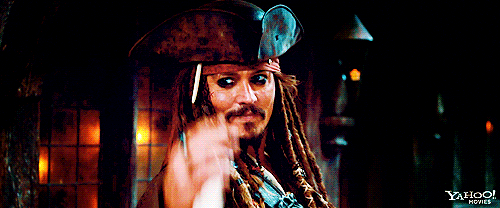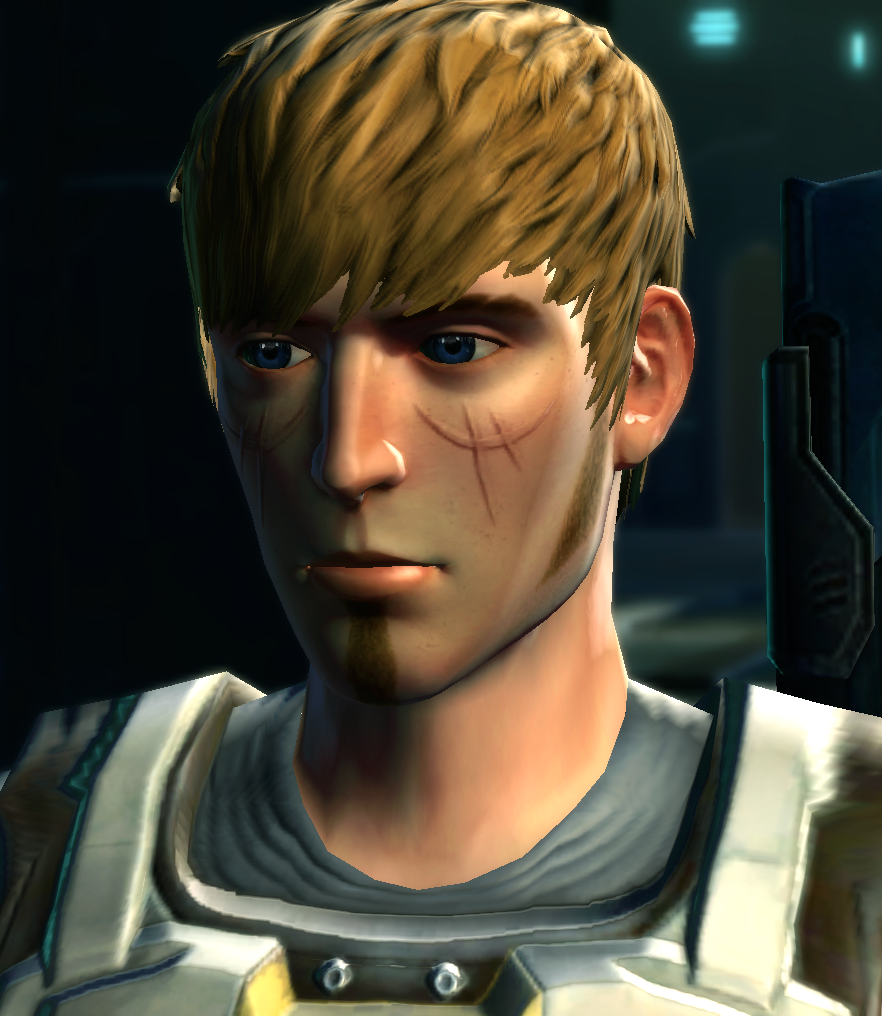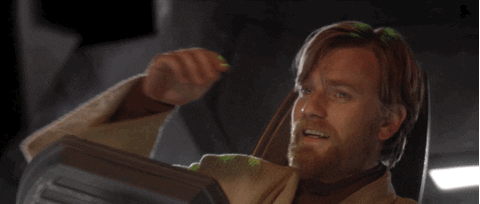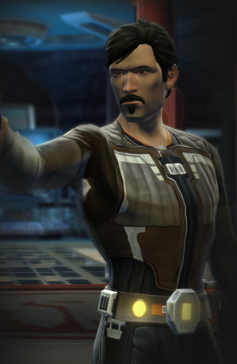 All you need to know about this section? These are all my innocent cinnamon rolls and I love them lots. DON'T TOUCH ANY OF THEM OR YOU WILL DIE.
♦The Valkyrie Riders♦
We live,
We die,
We fight,
We win,
Together.
I've never cared for castles or a crown that grips too tight,
Let the night sky be my starry roof and the moon my only light.
My heart was born a hero and my stormbound sword won't rest,
I left the harbor long ago on a never ending quest.
Now I'm off to the horizon,
Where the wild wind blows the foam,
Come get lost with me, love,
And the sea shall be our home.
Cressida Cowell
Proud lover of Skrills and the Berserker tribe!
(Made by the incredible EvelynFreya!)
Squiid's Favorite Quote Gallery!
"Don't listen to her. She's just making sure you shoot me first if things go south." -Gault Rennow (Star Wars)
"Impressive. Most impressive." -Darth Vader (Star Wars)
"Monster is a relative term. To a canary, a cat is a monster. We're just used to being the cat." -Dr. Henry Wu (Jurassic World)
"I've got a jar of dirt!" -Jack Sparrow (Pirates of the Caribbean)
"The Captain said I had to." -K2-SO (Star Wars)
"I'm seeing dead people. Uh, why am I seeing dead people?" -Toran Eagleborn (The Quintar Chronicles)
"Trust is like a delicate bird with feathers of silk. And yours is dead!" -Tuffnut (HTTYD)
"A wild goose chase. Well, this is the only place in the world where the geese chase you!"- Ian Malcom (Jurassic Park)
"I was up the chimney with my good friend the senator." -Toothless (HTTYD Books)
"Fooooooooood." - Grover (Percy Jackson & the Olympians)
"She is far, far away. She walks in starlight in another world." -Kili (The Hobbit)
"A man will never know how far he's willing to go, until he steps to the edge and looks down." -Viggo Grimborn (HTTYD)
"Oh look, a rainbow!" -Gruffnut (HTTYD)
"Well, you're no fun at all." -Mirelei (The Siren's Lament)
"Destruction is perfectly okay as long as it's humorous destruction." -Stormstriker217 (here on the forums)
"May your cookie always be slightly too large to fit in your glass of milk." -I have no idea honestly
"Thank you, Tuffy." -Snotlout (HTTYD)
"That much irony should be illegal!" -Tuffnut (HTTYD)
"I can't pft understand pft your accent pffft" -FloofQueen (Trashcan)
"You know what I always say. If you can't beat 'em, join 'em. And then beat 'em." -Skavak (Star Wars)
#Sassmaster Obi-Wan
Art done for me by splendid artists here on the forums!
Mirelei the Siren from my book, the Siren's Lament, done by the amazing TohiLosi!
Thank you, my good friend and wonderful artist, Stormstriker217, for this fabulous (and first ever) drawing of Skari!
Skari done by the amazing donnala, thank you so much!
My adopted Infertide, Blazee, by alicornbrodie! Thanks ever so much!
My adopted Deepfisher, the sneaky and fish-loving Angler, done by the incredible hootowllighbulb!
Armaggedon the Doomfang by the amazing themasterplan47! Thankee (as we say in Dragonese)!
The Carribbean Reef dragon done by the incredible RedWind! (Click the photo to check out her profile!)
All hail the majestic Squiidergo
My Fandoms (in no particular order):
How to Train Your Dragon Franchise
How to Train Your Dragon Book Series
Star Wars
Wings of Fire
Jurassic Park
Lord of the Rings/The Hobbit
Pirates of the Caribbean
Percy Jackson & The Olympians
The Kane Chronicles
Dragons in Our Midst
Indiana Jones
Harry Potter
The Chronicles of Narnia
Magnus Chase & The Gods of Asgard
Back to the Future
Voltron: Legendary Defender
Avatar: the Last Airbender
Warriors
Miraculous Ladybug (?)
Dear writers: You know when your characters are having a good day, and then you crash their party with an awful plot twist and its SO MUCH FUN? Yeah, the feeling is kind of like this:
Squiid's Characters
Well, here's where I put all my RP and non-RP cinnamon rolls. Enjoy.
Eternally under construction, probably, since I procrastinate :D
Skari
A treasure hunter, a scoundrel, and a grave-robber; can you get much more untrustworthy than that? Well, Skari sure can. Unreliable and shifty, Skari uses his quick wit and charming personality to wriggle his way out of the toughest spots. He has a particular liking for shiny objects and is considered a thief-for-hire, occasionally, risking life and limb (though he's not overly fond of that). Once acquainted with him, you either realize right away he's not to be trusted- or, usually, you realize that much too late. On rare occasions, though, you can break open his heart of stone and find a soul of gold inside...well, I could be speaking literally or figuratively.
Lenora
You won't hear much about Nellie on these forums, since I never RP with her, but in the rare case I say something about her, it's probably her superb shooting skills. Mildly terrifying, but if you're on her side, it's quite useful. She's got a lively personality, loyal to a fault and completely, blatantly honest. Though I mentioned her loyalty, it's true she's loyal to one person- her boss, of whom she self-appointed herself his personal bodyguard. Needless to say, he doesn't really mind. Especially since he sort of needs one.
Finn
Ah, Finn. Used primly in magic/cyborg/or-anything-like-that RPs, Finn is an interesting case. With the ability to shapeshift into a dolphin at will, you might say his name is apt...ha! Get it? Finn? Okay, I'll leave now. Anyways, he also has a metal arm, of which he's modified to do various things with. And yes, when he shapeshifts into a dolphin, he has a metal fin. It's rather funny. He's a huge sweetheart, which isn't saying anything for his rather bad past, and he likes long swims in the ocean in his free time...
Iduna
Who said the Grimborn boys didn't have any family? (Well, no one, exactly.) I can't really say much about Iduna without giving a bunch of Race to the Edge spoilers, but she's observant, gentle, and quiet; and, honestly, no one exactly knows how she ended up marrying Viggo Grimborn and keeping a close eye on all his operations Beyond the Archipelago. She seriously can be scary if she wants to. Beware.
More coming soon! Whee! -dances away from all my impending tasks-
And here is the best Hiccup gif I have ever found. Enjoy.
After watching Family on the Edge:
A tribute to the fun personality-based choices you can make in Star Wars: the Old Republic.
I have two Sith Lord characters. One of them is sophisticated, collected, a devoted servant of the Sith Empire, and a really all around Viggo-style villain. The other is absolutely insane and defected from the Galactic Empire because they wouldn't let him have a pet Nexu.
Meet Chayaraa Argos and Tavos Xan, the chaos and order of the Sith Empire.
Well, you survived to the end, and now you probably know way too much about me :D The more you know, right? No? Okay. Anyways...
May the Force be with you!
Who's online
There are currently 41 users and 71 guests online.