BrokenTV/GamerkidYT's QNA!
Hello, everyone! My name is GamerkidYT, but you can call me BrokenTV. Since I do alot here in the community, I thought it would be great to let you guys ask questions. Some of you may already know this, but I am the owner of the HTTYDCountdown twitter account. I've ran it since 2015, and it's been counting down ever since.
I also have a series on YouTube that goes into off-camera secrets inside of School of Dragons. One of the things I've uncovered is the player being small in Fireball Frenzy, Fake snow during the winter season, and even how cutscenes generally work in SoD, as well as how paper-thin Dagur's army really is, not to mention Hiccup from the first movie, as well as Riders/Defenders of Berk, is still in the game. (Words are clickable and lead to the video.) Also, I've been playing SoD since it first opened, and even before then it was being previewed on JumpStart.
So, if you have any questions, let me know! I'm also taking requests for future Boundary Break episodes!
Wed, 04/25/2018 - 14:55
#1
When things appear and
When things appear and disappear from the scene, like, when you switch dragons or a cutscene prop, does it go under the map like in some games or does it go somewhere else, if anywhere at all? (Spyro 2 is an example of objects being under the map)
Wed, 04/25/2018 - 22:33
#4
Thu, 04/26/2018 - 04:24
#5
Simply curious :)
How exactly does one do boundary breaks? Not by hacking I hope.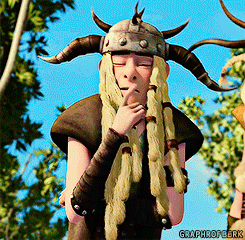 Also loved the puns in your last video. Made my day. :)
Fri, 04/27/2018 - 05:47
#7
Cheesecake & Chill
Okay. I was simply curious.
However you do it, it is very interesting to watch. :)
Thu, 04/26/2018 - 10:47
#8
Exactly how did you get the
Exactly how did you get the idea to start doing this?
Fri, 04/27/2018 - 06:20
#10
..
Say, do you have a "favorite" glitch?