Breaking News! Giant Stone Dragon Found In The Wilderness!
​Greetings, Dragon Riders!
​I'm here to tell you about the giant Stone Dragon that is sleeping in the Wilderness at the School! Don't believe me? Here, Mischief and I got proof:
​And, in case you don't see it, here are a couple pictures with lines:
​Man, is he big... You realize that we have been crawling around inside its nostril for the past few years, right? Yuck. I think I'll go take a shower now...
​Just kidding. I noticed this guy about 4 months after I started playing, in 2016. How many of you knew that he was there?
~Ginger
__________________
​Under Construction!
Welcome to Ginger's and Jaxomis's Siggy! (​And Skyfrost's! ​Skyfrost? What are you doing to our Siggy?! Um... Nothing? Sky... ​It was Tricktail's idea! ​Tricktail! ​It was not my idea! Was too! Was not! Was t- ​Guys! ​People are reading this! So, behave! Sorry G​i​nger...​) Ahem. Sorry about that. Those two wonderful ​(>:[) ​dragons were my Woolly Howl, Skyfrost, and Jaxomis's Flame Whipper, Tricktail. Now that that's out of the way... Welcome!
In Order:
​Ginger's Section
​Jaxomis's Section
​​Blackout The Night Fury
​Velocity The Night Fury
​Artwork By Others
​Random Stuff! (Under construction)
​​~~~~~~~~~~~~~~~~~~~~~~~~~~~~~~~~~~~~~~~~~~~~~~~~~~~~~~~~~~~~~~~~~~~~
​Ginger's Section!
​First off... My Vikings!
My main Viking is
Ginger Selson:
​
Extras about appearance: Ginger has a small, faint scar on the far left side of her jaw. She also wears a short necklace with a Peridot in the shape of an Eruptodon.
Personality: Ginger Selson is very shy around humans. She absolutely loves dragons, and has learned Dragonese. She has two sides to her personality. The side most people see is quiet, gentle, and would never start a fight. Her other side, the one only her dragons and her best (human) friend, Jaxomis, see, is strong-willed, brave, and will face danger to protect her friends.
History: Ginger Selson is the daughter of two Defenders of the Wing. However, at one point, her parents were going to get some supplies for the Defenders and they took her with them. Unfortunately, their ship was attacked by pirates, and the only survivor was Ginger. Ginger's mother, upon seeing that the ship was going to be taken by the pirates, placed Ginger in a water-tight basket and set her afloat. Ginger drifted to Berk, where she was found by Mulch and Bucket during one of their fishing trips. She acquired her scar while in the basket. A sharp strand of the weave scratched her jaw while she was being buffeted by the waves. She was only 13 months old at the time, so she was taken in by a Berkian woman who had just had Jaxomis 5 months before. Ginger grew up as Jax's sibling, and they have grown to be very close friends. When she was 10 years old, she began attending the School of Dragons. In the 6 years since then, she has become a talented Dragon Trainer. She is currently 16 years old.
​Game Information: ​UDT Star!(big platinum star), 1850+ Trophies, 44 Dragons.
Clan: ​The Messengers
​
Main Dragon: Skyfrost
​​-Breed: Woolly Howl
-Gender: Male
​-Level: 30
​-Personality: Protective, loyal, brave, and makes a good companion. Sky likes being with Ginger, and flying with her is his favorite thing. He can be a bit bossy and stuck-up, but he has a good heart and good intentions.
​Other Dragons:
Silverlight- Adult male Monsterous Nightmare, Ginger's first dragon~~~Tsunami- Adult female Thunderdrum~~~Galaxy- Adult female Typhoomerang~~~Jungle- Adult male Sweet Death~~~Firewing- Adult female Moldruffle~~~Illusion- Adult female Changewing~~~Flare- Adult male Moldruffle~~~Firestorm- Adult male Typhoomerang~~~Scythetail- Adult female Devilish Dervish~~~Vortex- Adult female Devilish Dervish, not tame~~~Spinstrike- Adult male Whispering Death~~~Iceheart- Adult male Groncicle~~~Seafoam- Adult male Thunderdrum~~~Bramblethorn- Adult female Deadly Nadder~~~Wavecrash- Adult female Sand Wraith, Ginger's second favorite dragon~~~Twist & Turn- Adult female Hideous Zippleback~~~Copper- Adult male Razorwhip~~~Sunset- Adult female Death Song, not tame~~~Obsidian- Titan female Razorwhip, not ​tame!~~~Snowflurry- Titan female Woolly Howl, not tame~~~Magnet- Adult male Armorwing~~~Chaos- Adult male Screaming Death~~~Spottedleaf- Adult female Hobblegrunt/Threadtail~~~Cindertail- Adult male Singetail~~~Goldriver- Adult female Eruptodon~~~Emberspark- Adult female Flame Whipper~~~Echo- Adult male Mudraker~~~Nettle- Adult male Triple Stryke~~~Springcoil- Adult male Grapple Grounder~~~Cloudcutter- Adult male Timberjack~~~Mischief- Titan female Terrible Terror~~~Lava- Adult female Gronkle~~~Starspirit- Adult male Silver Phantom~~~Flash- Adult male Speed Stinger, not tame~~~Fire, Water, Earth, and Air (The Gang)- Adult male Snaptrapper~~~Anemone- Adult female Shockjaw~~~Whiteout- Adult female Snow Wraith, not tame~~~​Tumbleweed- Adult female Buffalord~~~Dawnblaze- Adult female Fireworm Queen~~~Blizzardchaser- Adult male Woolly Howl, not tame~~~Vigilant- Adult male Elder Sentinel~~~Thunderclap- Adult male Skrill~~~Puddlesplash​- Adult female Windwalker~~~Waterwake- Adult male Scauldron
Other Vikings: ​
*Quicksilver Catspaw​- Goldleaf's brother. He has the ability to change from a human(Quicksilver/Silver) to a cat(Quicksilver/Quick). He also has an amulet that allows him to morph into a Razorwhip(Mercury).
​-Dragons: Oceanmotion: Adult male Shockjaw~~~Chaos and Confusion: Adult male Hideous Zippleback
*Caracal Pounce​- Cara, for short, is a undeveloped female character.
​-Dragons: Mistlight: Adult female Flightmare~~~Flashfire: Teen female Deadly Nadder
*Finn Howler​- A underdeveloped male Berserker.
-Dragons: Ghostlight​: Adult male Flightmare~~~Screech and Howl​: Baby male Hideous Zippleback
*Jayla the Ranger​- Jay is my Ranger's Apprentice inspired character. She is a new character.
-Dragons: Oakleaf: Adult female Sand Wraith~~~Bullseye​: Teen male Deadly Nadder
~~~~~~~~~~~~~~~~~~~~~~~~~~~~~~~~~~~~~~~~~~~~

BEWARE!!
You are entering Jaxomis's section.
Main Viking- Jaxomis Thornton
Appearance:
Personality: Funny, Mischievous, (Mostly) Loyal, likes to joke around.
F​avorite Weapons: Daggers, Swords, and Throwing Axes.
Extra Stuff: ​The three daggers strapped to his boot have names: (Top to bottom) Bee, Wasp, and Hornet.
Game Info: ​2 Gold stars, 770+ Trophies, 23 Dragons.
Clan: The Messengers
Backstory: ​Jaxomis Thornton grew up on Berk with his mother and father.
​His family adopted Ginger when he was five months old. He trained his first dragon, Fastfire, when he was ten. Since then, he has trained many more dragons.
​List of Dragons: Fastfire- ​Adult Male Deadly Nadder Shockwave- Adult Female Shockjaw Glacier- Adult Male Groncicle Sleet- Adult Female Groncicle Iceberg- Adult Male Groncicle Moss- Adult Female Whispering Death Shieldwing- Adult Male Rumblehorn Whiplash- Adult Female Razorwhip Shard- Titan Male Rogue Razorwhip Lyre- Adult Female Death Song Raider- Adult Male Armorwing Ballista- Adult Female Singetail Magmaflow- Adult Male Eruptodon Iceshard- Adult Male Shivertooth Splash & Ripple- Adult Female Hideous Zippleback Tricktail- Adult Male Flame Whipper (Second Main) Foxglove- Adult Female Triple Stryke Beesting- Baby Male Triple Stryke Oceanbreeze- Adult Female Windwalker (Main Dragon) Silvermist- Adult Female Silver Phantom Firesong- Adult Female Moldruffle Shimmer- Adult Male Shovelhelm Stonewarden- Adult Female Elder Sentinel
​Other Vikings- Goldleaf Catspaw,
Manicah, GoldenPhoenixFire,
and Harriet The Ranger.
​~~~~~~~~~~~~~~~~~~~~~~~~~~~~~~~~~~~~~~~~
Blackout the Night Fury
​​Blackout is Ginger's Night Fury OC. Blackout is a wild Night Fury who lives where Night Furies are more common. He is fierce, proud, and never backs down from a fight. He looks more or less like Toothless, but he has blue eyes and a lighter birthmark on the left side of his forehead. He's really just for RPs and art.
*Edit by me*
*Base by MagaboltPhoenix, filled by me*
~~~~~~~~~~~~~~~~~~~~~~~~~~~~~~~~~~~~~~~~~
Velocity The Night Fury
Velocity is a mostly wild female Nightfury who lives somewhere on/near Berk (I don't know yet.) She is wary around strangers, but friendly and playful with Jax. Her wing and ear tips are a lighter shade of gray. She's ​​pretty much just for artwork, fun, and RPing.
-Amazing bases both made by MegaboltPhoenix-
~~~~~~~~~~~~~~~~~~~~~~~~~~~~~~~~~~~~~~~
Artwork By Others
Ember the Howlian, adopted from chameishida!
Gender: Male~~~ Backstory: http://forum.schoolofdragons.com/content/introducing-howlian-customize-bases
Amazing drawing of Ginger and Skyfrost, by Katarile!
Awesome edit of Copper, by SilverNight!
~~~~~~~~~~~~~~~~~~~~~~~~~~~~~~~~~~~~~~~
​Random Stuff!
Things we like: Dragons, cats, HTTYD 1 and 2, RttE, Riders/Defenders of Berk, Tuffnut, Hiccup, Toothless, Trollhunters, most animals, hanging out with each other, watching movies and shows together, Warriors, The Ranger's Apprentice, and other stuff.
Things Ginger likes: Reading, drawing, playing SoD, browsing things online, reading, hanging out with my sister, being with animals, reading, DRAGONS, Wings of Fire, Survivors, The Inheritance books, Rick Riordan's books, and did I mention reading?
Things Jaxomis likes: Hanging out with my sister, listening to audio books, reading good books, playing Subnautica, watching videos, and other stuff.
(More coming)
Bye!
Wed, 02/07/2018 - 16:34
#1
...
That's really cool. I've been playing since November 2014 and I've never noticed that.
__________________
Want to know a little about me? Scroll through my signature to get to the About Me section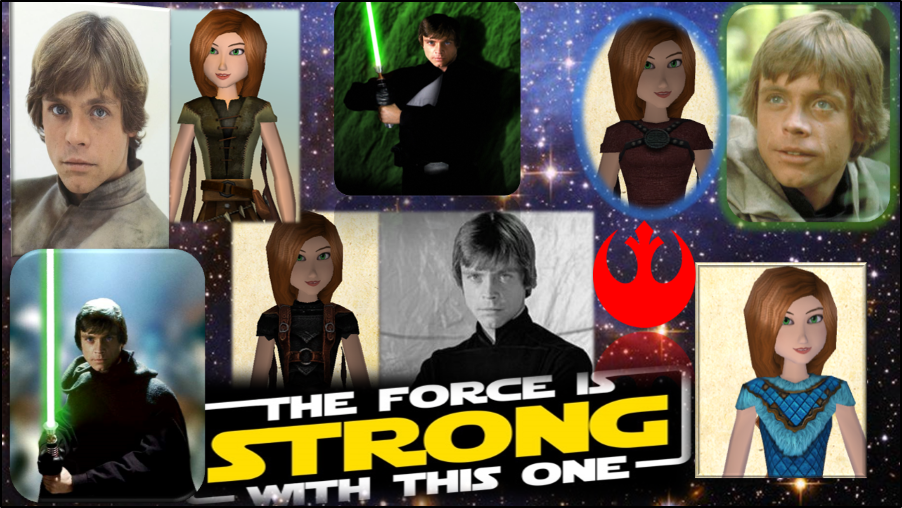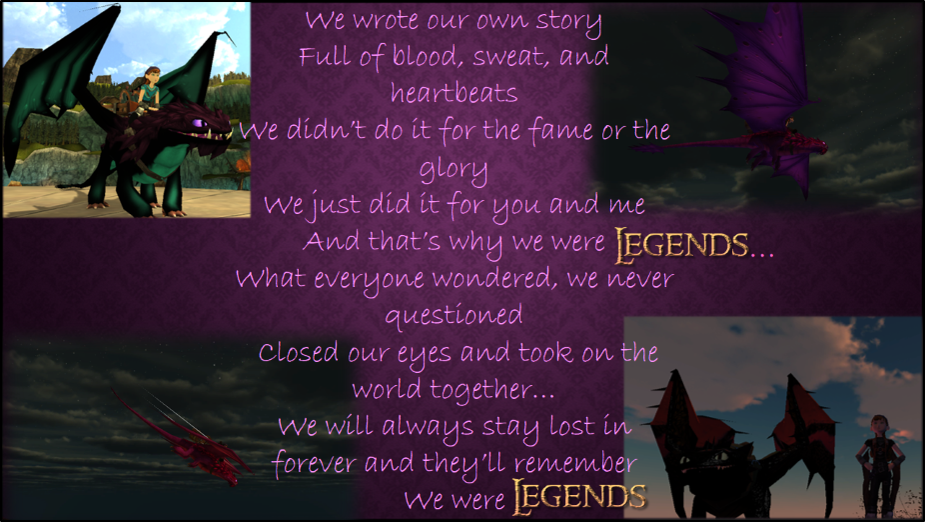 (Legends sung by Kelsea Ballerini)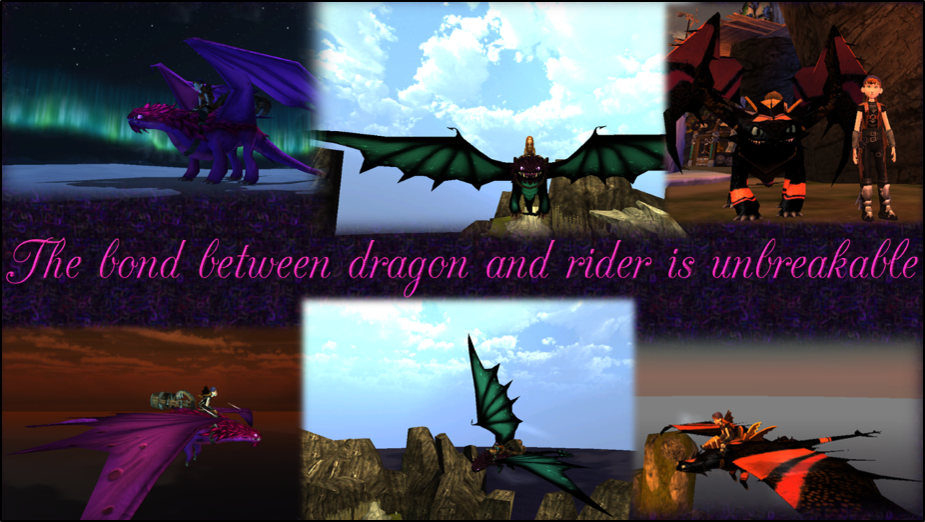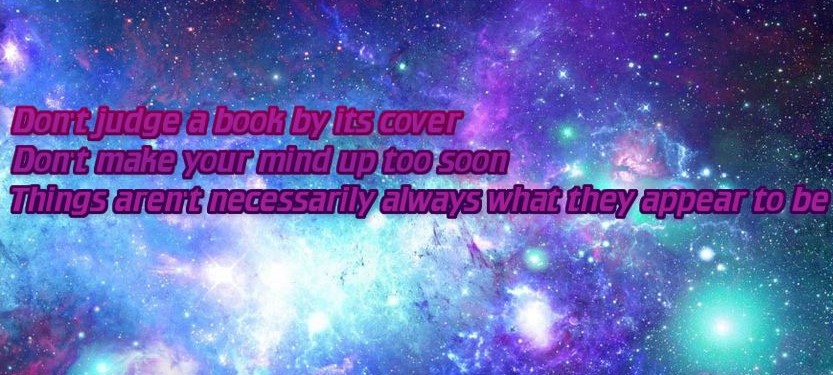 (From the song Don't Judge a Book By Its Cover, background for Star Wars banner and the one above from Google Images)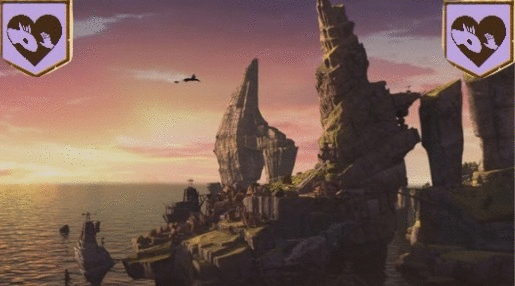 (clan banner made by the talented piggyxl)
Looking for a clan? Check out the Isle of Gazoo Clan Recruitment thread to see if Isle of Gazoo is right for you. If you're interested in joining, let me know even if all the spots in the clan are full. I might be able to find a spot for you.
The greatest treasures are not gold,
nor jewels, nor works of art.
They cannot be held in your hands-
They're held within your heart.
For worldly things will fade away
As seasons come and go.
But the treasure of true friendship
Will never lose its glow.
(Poem from the Disney movie Tinkerbell and the Lost Treasure)
Profile Pic's a little hard to see, so here it is so you can actually see it: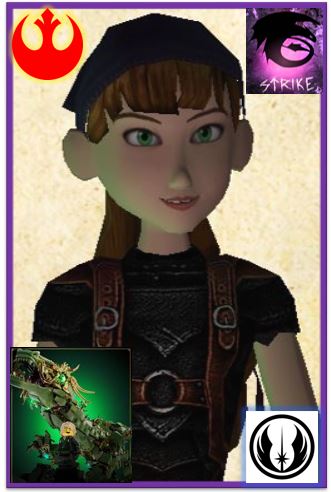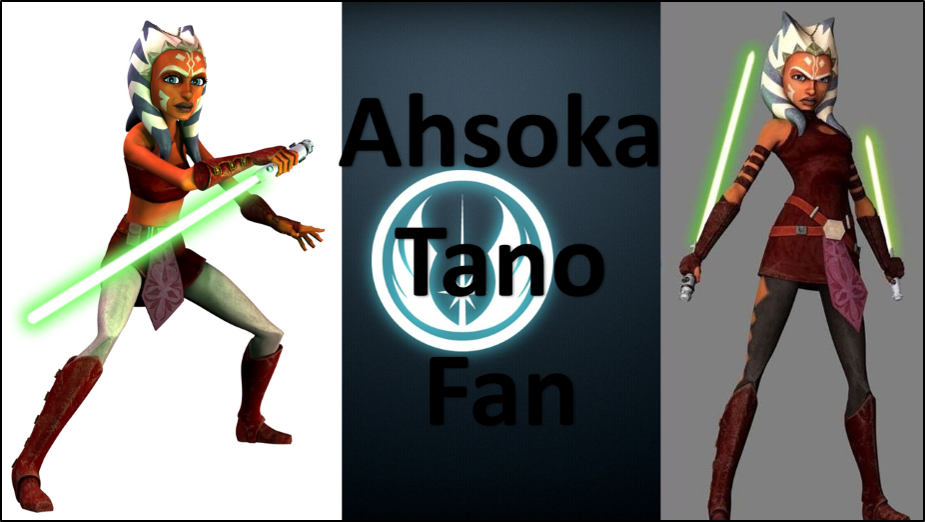 (Background found on Google Images)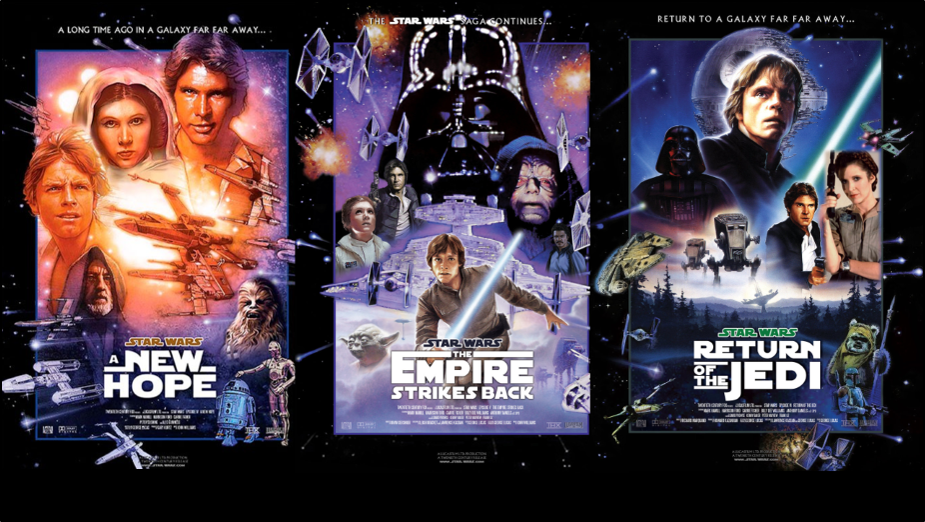 (Background for Prequels Banner and Sequels Banner found on Google Images)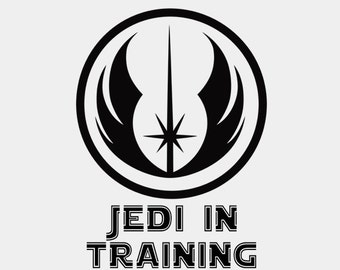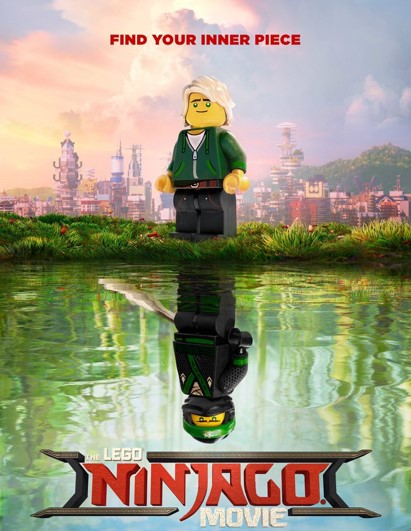 About Me:
The first and most important thing you should know about me is that I'm one of Jehovah's Witnesses. I enjoy studying the Bible and learning from it. I live by Bible standards and strive to apply Bible principles in my life everyday. Of course, I'm not perfect and would never claim to be. However, when I make a mistake I learn from it and try not to repeat it. I apologize when neccessary and accept correction where it's needed. I happily talk about my religion and beliefs with others but I don't force it on them. If they aren't interested or tell me they don't want to talk about it, I respect that.
For more information on Jehovah's Witnesses, for answers to your Bible-based questions, or for information on a varity of topics, some of which include: animals, countries, how to deal with bullies, how to have a happy family life, how to make real friends, and depression, please visit jw.org.
.
Favorite Colors: Purple and Pink
Favorite Food: Pizza, Peanut Butter and Jelly Sandwiches and almost anything Chocolate (I say almost anything because there are some things chocolate I don't like. For example chocolate covered cherries)
Favorite Music: Country, Pop, and Disney Songs
Favorite Seasons: Spring and Summer
Favorite HTTYD Characters: Hiccup, Toothless, Astrid, and Tuffnut
Favorite Things To Do: read, sing, listen to music, play computer games, video games, board games, card games, watch tv/movies, and spend time with my mom and sister
Things I Collect: Books, Dvds, Cds, stickers, stuffed animals, Star Wars stuff, and dolls (dolls I collect include Barbie, Monster High, Ever After High, Bratz, Moxie girls, Disney Princess and others)
Favorite Dragon Species: Night Fury
Favorite In-Game Dragons: Woolly Howl, Windwalker, Sand Wraith, and Deadly Nadder
Favorite Vegetables: Corn and Potatoes
Favorite Fruits: Grapes and Bananas

Who's online
There are currently 12 users and 64 guests online.