Bond Between
((This is my latest fan fiction. It does not contain Hiccstrid as I feel like they're just together because he "likes" her *Insert-youknowwhatimean-meme*.))
Nina was walking down the street, on her way home from playing in the woods. She spotted Hiccup, who looked unbelievably sad. Pausing in her journey, she decided to go over to him. So she did, skipping happily over.
"Hi, Hiccup," she said cheerfully.
He looked up briefly. "Oh," he said sullenly. "Hi, Nina."
"You okay? You look sad."
"Yeah, I'm okay." She stared at him, knowing he wasn't. He felt her eyes on him and sighed. "Dad's not happy with me. I'm thinking it might be best if I leave."
"Is this because of last night's raid?" He turned even further from her. "Everyone makes mistakes, Hiccup. Besides, we're only five. We can only get better, right?" His shoulders were trembling. "C'mon, let's go play in the woods for a little." He nodded, his back still turned to her. She waited for him to walk beside her. He did, his face down, looking very much like a dejected puppy.
She put an arm around him and squeezed. Hiccup began crying in earnest when they were a few feet into the woods. She gave him a sad smile and guided him to a fallen log that was big enough to hold them, but short enough for them to be able to just hop up. She let him cry for a while, rubbing his back comfortingly, like how her Mom and Dad did when she was upset over something that was legitimately upsetting.
"I'm sorry," he said after he calmed down a bit. "I'm not much of a Viking, I guess..."
"It's okay to cry, Hiccup. Everyone does it at some point. It doesn't mean you're weak, it just means you've been strong for too long." He sniffed and rubbed his eyes, looking up at her tearfully. "Do you want a hug?"
"Yeah," he said. They embraced, her letting him cry on her shoulder. Eventually he cried himself out. They walked down to a nearby stream and he splashed his face with the icy water, washing away the tear marks. He sniffed again, wiping his nose on his sleeve. They both looked West and saw the fading glow of sunset. "C'mon; we should be getting back. Your Mom and Dad will be worried."
"Okay," she said. They both walked back home, feeling better about themselves and the world in general. "Wanna hang out again tomorrow?"
"Sure!" he said as he turned into his home. She waved as she began skipping back to her house.
__________________
Proud leader of The Outliers!
There will be a link below of HTTYD 2 put to the song Centuries (Fall Out Boys). It's a condensed version of the whole movie and worth the watch.
Events!
Big Update Scavenger Hunt. Hints dropped daily.
Speed Stinger Race Track Idea!
Use this link to share your support and feedback! Let's make it possible to race on Speed Stingers!
Check out my fan fics
-Big Challenges (Finished. Please Comment, and read the sequel as well!)
-A Hidden Life (Sequel to Big Challenges.)
-First Generation (Daughter of Hiccup and Astrid)
-The Black Cowl (Also a roleplay. PM me if you wish to join.)
-Twice the Twins, Twice the Fun
-The Dragonsblood Curse (With special thanks to Scensoredearchers)
-A Different Angle (A Big Hero 6 fan fic)
-Middle (A Big Hero 6 Fan Fic)
-April Heist (A Big Hero 6 Fan Fic. Graphic Description. Reader's Discretion Advised.)
-A Cyber Kitty Named Wisdom (A Big Hero 6 Fan Fic)
Please comment and give feedback on them. I value your opinion.
I'm moving some of my fan fictions over to Wattpad. Here's a link to my profile.
Also, if you like reading fan fiction. Please join the Fan Fiction Club.
I also have a blog for my fan fic character. Link is at the bottom of my signature (Only available to those living in the United States and Canada. Sorry.)
My favorite reads:
Toothless' Kingdom (Dragonmic14), http://forum.schoolofdragons.com/content/toothlesss-kingdom
Hiccup and Astrid: A Family at Last! (NightFuryLover)
Also, if you'd like an uncensored version of my fanfictions, here's the link to Bond Between on Wattpad
Link I promised about the condensed version of HTTYD 2: https://www.youtube.com/watch?v=JJ8T2-p0W9s
If you see a hacker, you can report them here:
http://forum.schoolofdragons.com/content/sod-hack-watch-if-you-see-hacking-report-it-here
http://forum.schoolofdragons.com/content/sod-anti-hacking-team-open-all-forum-users
Spiker. (Whispering Death bouncie courtesy of Hattori!)
(Gronckle edits by Skypeoplephoenix.)
Here's a little side project I was almost finished. I just need to get the racing banners I recently lost due to a glitch back so I can complete it.
I recently created a blog for Nina, so if you're interested, here's the link: http://ninahaddocklife.blogspot.ca
Here are my adopted dragons.
Noche, from Smidvarg's Night Terrors. Thanks snowflake!
Fri, 02/19/2016 - 01:27
#2
wonder
I was just wondering if its Astrid who tells Snotlout about being smart? And is she the one who tells Hiccup to go with her? :)
And also are you working on the next chapter :)?
__________________
Hi there! Thank you for reading me signature :D I really don't know what to put here yet xD So found something to put here :D if you like horses ive got a youtube channel about a horse im leasing and my riding experiences :D please do check it out :) https://www.youtube.com/channel/UCjooaKPfpVHLfBRcNeyEDcA
the links to this pins is here : http://forum.schoolofdragons.com/content/sod-forum-pins-let-our-words-be-heard-0
Fri, 02/19/2016 - 03:10
#3
((Nope. That'd be tending
((Nope. That'd be tending toward Hiccstrid territory, which I stated above is not what this is about. She's been mean to him, I can only guess for their whole lives. If someone was mean to you your whole life then suddenly, because you kidnapped them-omg... She has Stockholm Syndrome! Taken captive then sympathizing with the captors...))
Sun, 04/23/2017 - 08:59
#4
Wow, ok. Astrid does not have
Wow, ok. Astrid does not have Stockholm Syndrome. That usually occurs when in captivity for a long period of time. All Hiccup did was take her for a flight on Toothless. Said flight made her realize that dragons aren't all bad, and opened her eyes to who Hiccup really is. One reason that she was mean to him for so long was that she never got the chance to know him and only saw him as a nuisance. Once she really got to know who he was, she realized that she actually liked him. Now I'm not saying you have to ship Hiccstrid. That's fine, but the whole Stockholm Syndrome couldn't be farther from the truth. Hiccstrid isn't a bad or toxic relationship and mental manipulation has nothing to do with it. Astrid has a clear head in regards to Hiccup.
__________________
http://evilwriter37.tumblr.com
https://www.fanfiction.net/u/5574910/evilwriter37
http://archiveofourown.org/users/evilwriter37/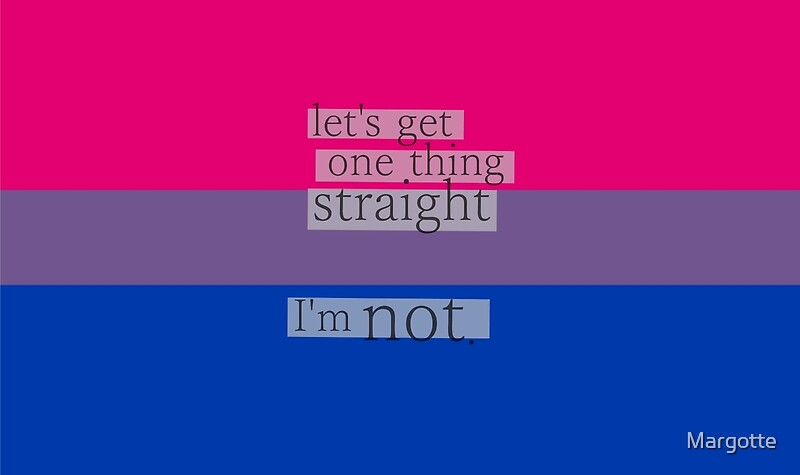 Art of Phoebe done by xXSadieKaneXx
Name: Ogmundr (Icelandic name meaning awe-inspiring, brave, strong)
Gender: male
Backstory/Description: Ogmundr is brave, fierce, and clever, but also just a big lovable dragon who enjoys cuddling up with friends, both human and dragon. I met him when I was out for a flight with Phoebe, my Sand Wraith. We'd landed in a forest because Phoebe's wings were tired, but she began acting strange not too long after landing. She was hopping around and sniffing the ground, seeking out some sort of trail. She took off into the woods without me, and there didn't seem to be anything to do but follow her. She led me to a very small baby Thornridge on the forest floor. It looked like he had broken a leg, and I approached cautiously so as not to scare him. I talked softly to him, and soon he allowed me to pet him. I looked around for any sign of a nest or a mother Thornridge, but he appeared to be alone.
After some deliberation on my part and urging on Pheobe's we took him with us and nursed him back to health. His leg healed really well and he was running around and playing like any normal dragon his age. While taking care of him, I'd often return to the forest where I found him and search for any signs of a family, but never found any. He'd probably been abandoned because of his size. I decided that I was going to keep and train him, and I decided to name him Ogmundr because he lived and grew despite the odds working against him.
Ogmundr has become really good friends with Phoebe and I often find them curled up with each other after a long day. I've even woken up to find him trying to sleep on top of me! He has a tendency to steal my things to use as toys, but he makes sure to return them after, though it doesn't make much difference because they've been destroyed by his rough playing. I've faced Dragon Hunters a few times with Ogmundr, and he's one of the fiercest fighters I know. We've become really great friends, and I'm glad I was able to save him.
(adopted from ladybrasa)
❦Screaming Death Lover❦
Sun, 04/23/2017 - 11:06
#5
((Let's just drop the matter.
((Let's just drop the matter. I'm not going to have a massive debate in my fan fiction thread. If you've got a comment on my story, leave it and go. If not, please move along.))
Who's online
There are currently 22 users and 109 guests online.