Blaze! (An Unlimited Spot Action/Fantasy Roleplay)~ Closed
List of participants:
Fighters-
Tanks-
Mages-
Supports-
Sharpshooters-
Assassins-
-
Introduction:
Theme (To listen to while reading)
Arikore, one of the greatest Blazing academies on the planet. It's renowned for winning the most trophy cups out of any other academy as well as harbouring a large number of S-tier Blazers. And to think i'd been enrolled over a mistake.
Personally, I wished to live a quiet and peaceful life, but no matter how hard I tried, trouble always seemed to creep after me. It was as though I'd been cursed. Well, I guess that's kinda true, but still. This year was one that'll go down in history, and one that I'll surely never forget.
My name's Zed, and this is my story.
-
"Wohoo!" Zed exclaimed, as he raced through the highway on his motorbike. "Gotta go fast, I don't want to be late!"
After half an hour, he arrived at Arikore and parked his bike. The green eyed boy was astounded at size of the academy, it was huge.
He took off his helmet and stored it away in the compartment, situated beneath his seat. looking around, there were a large number of people here, many of which were first year students, like himself.
Darn it! I'm late again...but everyone is still here, what's going on? He thought to himself, as he saw the time on his phone.
"Yo! Zed!" Someone then called out to him.
The dark haired boy looked in the direction of the sound and saw a blond boy waving at him, Zed smiled.
"Haha, Lucien!" he laughed, rushing over to boy with blue eyes. "Sorry I'm late. But look, everyone's still here."
Lucien looked back at his friend and facepalmed, "No you i.diot, you're on time. For the Academy opening anyway."
"Huh? But you said-" Zed started confusedly, but was cut off by his friend.
"I told you the start time was earlier because I knew you'd come late, as always. That way, you would arrive on time." Lucien explained.
"Oh, my bad! hehe," Zed smiled nervously, scratching his nape.
"Ah finally, someone else who the bought the uniform. I was beginning to think I was the only one." a feminine voice said from behind.
Zed turned around, there stood a girl with light purple hair, who was grinning broadly.
"Well, I thought it was compulsory." Zed admitted, dumbfoundedly.
"No, it was optional. I just bought it for the fun of it, but when I saw no one else was wearing it I started to feel awkward. But thankfully, your apparent stupidity has rid me of that feeling."
"Are you mocking me?" Zed said, in a slightly irritated tone.
"You're such an i.diot, you never read the letters properly did you?" Lucien joined.
Just then, an announcement was made.
"Greetings. All first year students, please make your way over to the auditorium. Thank you."
"We better get going." Lucien suggested coolly.
"Huh, right behind ya." Zed agreed, quickly stepping forward to walk beside his friend.
Shinoa smiled cheekily, following the two from behind.
When they entered the building, the hallways were crowded. There were teachers stood at each corner, directing the students like traffic wardens.
Zed and Lucien were chatting, when suddenly, someone shoved past Zed forcefully in the opposite direction.
"What the h.ell," Zed mumbled, looking to see who it was. When he looked back, the only person walking in the opposite direction to everyone else was a girl with long, silky, black hair, and she was wearing a black skintight long coat. The girl tilted her head, and looked at Zed with her purple eyes, before smirking and then disappearing amongst the crowd.
"Hmm, Do you know her?" Lucien asked.
"No. I don't," Zed muttered in response, still looking back.
"Wow, already trying to hit on girls, and it's only your first day. How perverted of you." Shinoa teased with a mischievous smile.
"Shut up! I ain't no pervert! That was unintentional!" Zed yelled angrily.
"Mind toning it down Zed, everyone can hear." Lucien intervened.
"Will you stay out of it for a moment, I need to sort this brat out!" Zed said irritatedly, turning to face Lucien.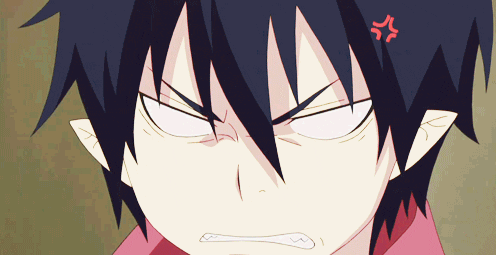 "Whatever," Lucien replied, closing his eyes. "You can settle your girl issues later, the auditorium is just up ahead."
"You know you can be a real pain sometimes," Zed remarked.
"I could say the same about you," Lucien retorted.
After their little squabble, the three made their way into the auditorium and took a seat. Just like everyone else who'd gathered, they prepared to begin a life changing year...