Battle in Dragon Tactics with NEW Weapons!
The recently released 2.13v Update has brought a few exciting new features to the School of Dragons, among them the ability to use weapons and armor in Dragon Tactics!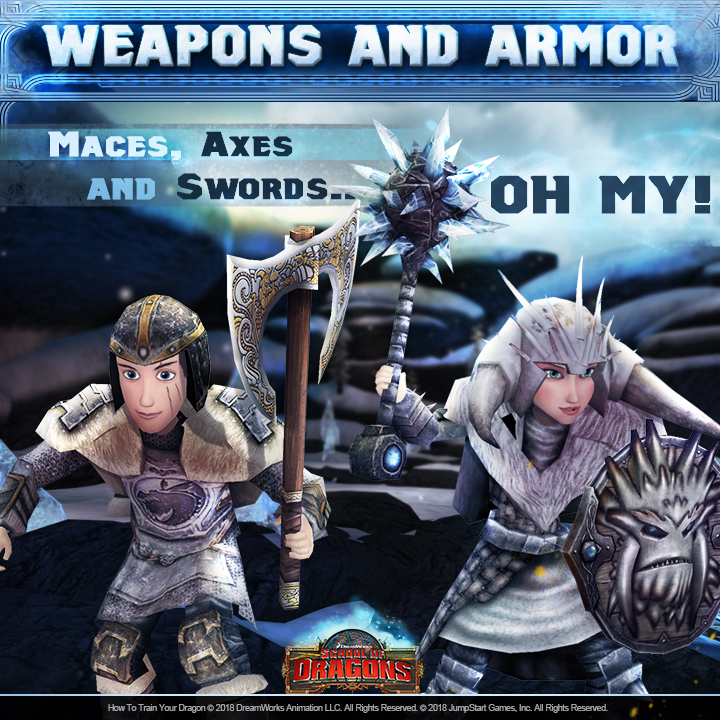 This new feature allows Vikings to receive three types of weapons as well as various armor after completing the new levels on Dragon Tactics. The weapons and armor will help Vikings fight their way against enemy Vikings as they will give them different skills and boosts.
Vikings can receive anything from swords, axes, and maces which will belong to four different categories. Vikings can upgrade their weapons by visiting the Blacksmith and changing them into the following: common, rare, epic, and legendary.
After each level is successfully completed, Vikings will also be able to acquire a piece of an arctic themed armor. These various pieces will help protect the Vikings from attacks and give them a boost as they defeat the many enemies found throughout Dragon Tactics.
If you haven't yet explored the new levels of Dragon Tactics, head to Outpost Island and test your battle skills as you collect all the armor and weapons!
Thu, 08/16/2018 - 13:01
#5
Cheesecake and Chill.
"I'm noticing a bit of a theme. Next expansion going to feature somewhere icey."
Yeah, I think so too.
I wonder if there is palce with ice and snow that involes a Bewilderbeast. Hummmm...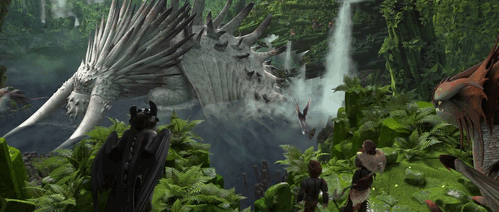 Yeah, I can't seam to think of one. JK XD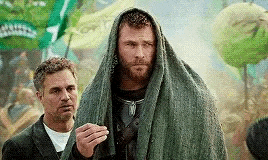 Thu, 08/16/2018 - 13:27
#6
Well I am really hoping that
Well I am really hoping that this is true since I found a piece of Bewilderbeast armour (I still have only one piece)
Thu, 08/16/2018 - 13:24
#7
Hm, it could be quite
Hm, it could be quite interesting to use a mango in the tactics. Of course it will be legendary and very hard to get.
Thu, 08/16/2018 - 13:27
#8
X
The sharpened mango..seems interesting xD
Next update: You can now grow plants in your farm and use them in DT!