Baby Sand Wraiths Adoptables!
BABY SAND WRAITHS ADOPTABLES HERE!
Hi!
As we all love Sand Wraiths, I had the idea of drawing baby ones, because they're soo cute. And also, I had to practice my digital drawing, because it really sucks. But I did this anyways, for you guys. I hope you like them :D
I will start with 5 slots. If everyone seems to like it, I'll make more, I promise. Here's an example of a Baby Sand Wraith (her name is Sahara)
OR you can have the blinkie option, but it's not recommended as it's uploaded with worse quality:
RULES
Write in your subject your favorite color so I can check that you read this.

Just one request per batch.
This is not necessarily a rule, put I'd like to get credit only this time, as I've worked a lot for this :D (not necessary)
Don't reply until I post the next DNR post :D
I think this is it for now. Enjoy :D
Sat, 02/11/2017 - 22:48
#29
*Runs in circles*
Thank you!!! I will post first thing in the morning (my phone always messes up format and such).
Sun, 02/12/2017 - 08:07
#30
Metallic purple
Form!
Name: Sandstrike
Gender: Female
Do you want different shades?: No, thanks.
Do you want the color palette to appear?: Yes, please!
Pictures (if not, tell me the Main color, patterns, eye color and details): (She also has art in my siggy, if you want more references)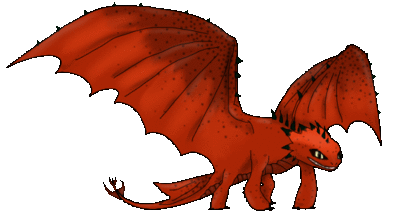 By Nessie
(Also, as a note because it can be hard to tell her markings --the spikes, eye masks, and such-- are really dark brown)
Personality (optional): Here is the shortened version XD
Sandstrike loves pranking her rider, Argdon, and will also often help Argdon in her pranks. Though she is less likely to prank you without Argdon's help, there is no guaranty, and you have a very high chance if you are a close friend.
Do you want it to be a blinkie? (quality will be a bit worse): No, thanks.
Thank you!
Sun, 02/12/2017 - 13:52
#32
Sandstrike, give me back that subject!
OH MY LOKI, it is adorable! Her colors are a tad off, though. She is more of an orange-red, like this: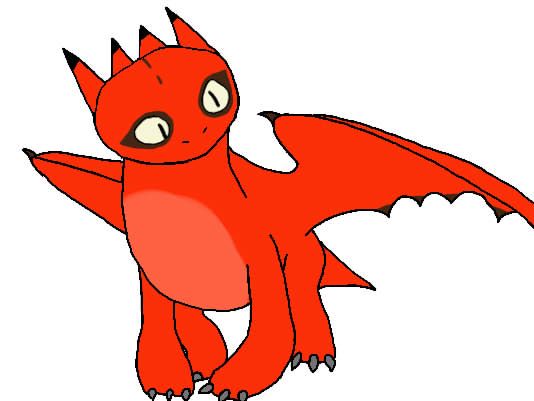 (By Floofqueen)
(By donnala)
(By 1flower)
If you are able to change that, it would be perfect! Thank you!!!
Sun, 02/12/2017 - 17:09
#34
Sandstrike, give me back that subject!
Of course! Thanks for being willing to change it!