Artic Expansion NOW Available for Coins!
Hiccup and the Headmaster are really getting into the Snoggletog Spirit, and they have both decided to make quite a wonderful gift to the Vikings on campus!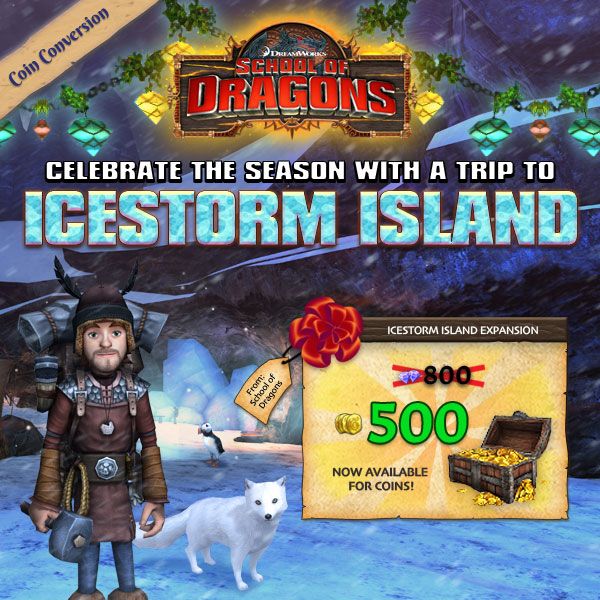 As a gift from Hiccup and the Headmaster, the Arctic Expansion will now be available for coins! Each Viking will now be able to purchase the expansion, and explore the snow covered hills of Icestorm Island while training their very own Groncicle for this small price.
Soar through the snow covered mountains, or fish for some Arctic Char or Northern Wolffish on the icy coasts of this island. Don't forget about the 50+ quests this expansion offers and that you can now be a part of!
Will you be taking the plunge into these chilly waters and expand your adventures?
Wed, 12/21/2016 - 13:16
#3
AWESOME!!!
I already have it, but now I know what to get my friend, username Choppers1 in-game name John Storment, for Christmas!!! And, best of all, since I helped him set up his account, I should still know that password for it, and thus can surprise him, without him even knowing! Hopefully, he's not on right now, so I can surprise him!!!! Also, hopefully he has the 500 gold! Oh well, I should be able to help him scrounge together the 500 gold in time for it to be a surprise! Great Job Brynjolf and Justin Prate! Rockatoa, a going to go get Choppers1 his Christmas Present Brickticks out!