Art requests available!!
This sure has been a while, yet, here I am, trying to do requests again.
Alrighty, before I get too awkward and regret my life decisions, here is a thread where you can request literally anything, and I'll attempt to draw it for you for the low, low price of free. Simple enough, right? They can be made into either a traditionally draw or digitally drawn piece, but, bear in mind, I take a lot of effort to do digital, so they'll take much longer to draw and post . (Whoops)
I'm gonna have to put some rules, but aslong as you follow them, we shoud be able to all get along as friends.
1. No fighting. I really hate fighting, and I thoroughly dislike it when its on my thread. Any one fighting here who has requested a piece won't be getting it.
2.Please limit the amount of people I have to draw, unless they are anime characters. They're literally the only people I can draw. So, unless you want it anime style, No people.
3. To make sure you've read these rules, you must put a variation on the words "Slithery Study Sessions". Make it creative. E.g. Desert wants to attend some Slithery Study Sessions.
4. Provide references/detailed descriptions. I can't work of the basics like "Normal sand wraith with a scar on the wing" Doesn't describe enough. Pictures are excellent references, but make sure they're in good quality.
5. FIll out the order form below, or I'm not gonna draw it. Simple as that.
6. Do not reply to DNR posts. They're important and I need them editable.
7. Digital drawings are done on a laptop. Traditional shaded are black and white, done with a lead pencil. Traditional coloured are done with coloured pencils. Request the one you're after, but make sure you know which one ou've requested.
8. One item per person. I honestly don't have an insane amount of time on my hands to do this sort of stuff, so only request one piece. It can have multiple things in it though
Well, that seems easy enough.
ORDER FORM
Your Name:
Request details: (Picture/detailed description)
Added extras: (could be anything, like a background, santa hat, birthday present, etc.)
Digital, traditional shaded or traditional coloured:
Alrighty, now to get my sketching stuff out, and for you to request away!
~Fairy
Sat, 12/16/2017 - 21:14
#7
Slithery Study Sessions- Where you see the snake, be the snake
ORDER FORM
Your Name: Wolf and Star
Request details: I like the anime style!
Added extras:
Can you make her hair a bit more brown? Like a rusty color? The things on her outfit are actually dragon scales, Sentinel scales to be exact, so, they need to look vaguely like stone. She has a LOT of concealed weapons due to trust issues. The cloak does have a hood, I don't care wether the hood is on or off. This is her dragon, Topaz.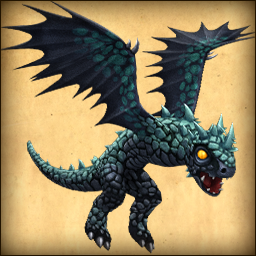 Just, make her eyes the no all cloudy grey color of normal Sentinels. I don't actually have her drawn yet so, it would be great if you could include her in the drawing, if that is too much work then I understand.
Digital, traditional shaded or traditional coloured:
Digital