Art Contest
So my brother had, what I think, is a hilarious idea. People on here make amazing art all the time. But what if we had a stick figure contest? Who could draw the straightest lines, the perfect angle, and the most circular head (his words, not mine)
I'll have him be the one to judge them. Draw away and have fun!
__________________
Siggy under perpetual construction...
​​
​I am a proud member of the SoDPD!
Table of Contents:
​OC Human Bios
​OC Dragon Bios
​RPs I've been in
​List of Fandoms
Not so random facts about me
Fantasy Idea Corner
Random quotes
​
Viking ID created by Navlyn Fury the Talented!
​Human OC's:
​Topaz Gypsy
Digital art of Paz by Arrowalker the Amazing! Drawing of Topaz Gypsy by Ally Kay the Skilled!
Age: 16
Gender: Female
Occupation: Gothi's apprentice
Backstory:
When Paz was 3, she and her parents were sailing along with the rest of their tribe to find a new island. When a huge storm capsized the boat in the middle of the night, it killed the majority of the tribe, including her father. The remaining few washed up on the shores of Berk. When they realized they had been blown drastically off course, Stoic offered to let them stay, under the condition that they became members of the tribe of Berk. Shortly afterwards, however, Paz's mother had contracted an unknown illness (pneumonia) and died. Gothi, who had grown fond of the child in that short time, decieded to raise her as an apprentice.
Due to her postion with Gothi, she does have an aqquaintence with Hiccup and the other dragon riders, but that's about it. When she's not studying at the School of Dragons during the school year, she's assisting Gothi at her house. She recieved a deep scar across her right eye when training her first dragon Minty. Fortunetly it doesn't affect her vision. It does, however, tend to flare up on occasions, which makes it burn and turn an irritated red.
​If you want to learn more about Paz, then click the title below for backstory fanfiction about her done by IrishMexicanViking the Stellar!
(Thank you so, so much for this, IMV, it means a lot!)
Likes: Animals, music, stargazing, watching the sunrise/ sunset, being helpful or witty (which doesn't happen often), practicing with her ax, hanging out with friends (also doesn't happen often)
Dislikes: Being belittled because of her occasional naiveness and/ or appearance (She looks 1-2 years younger than she actually is), the dark/ unknown, romance, pink, girly things in general, the taste of mint (suprisingly enough, she likes the smell though)
((Note: Besides her axe, Paz also carries a leather satchel, which has a small first aid kit, compass, a whittleing knife that she uses to carve patterns on her ax handle, a small spyglass and various other items))
((Funfact: Paz means peace in Spanish, which I did not know when first creating the character. Ironically enough, being peacefull is not one of her strongsuits))
​Arion Strider
Age: 25
Gender: Male
Occupation: Fisherman
Personality: Very quiet and reserved. He seems like a shady character, and is very experienced in hustling, but will generally mind his own buisness if you mind yours. Working in the fishing trade, Arion has a harpoon as tall as he is for his weapon of choice.
Backstory: Originating from the same tribe as Paz, they were part of two separate clans. The cheif came from Arion's clan, but Paz's wished they had a chief from their's. When they had set out to claim new lands for the tribe, Paz's tribe had declared mutiny, with her father heading the rebellion. If it wasn't for the storm, He probably would've succeded too. It's because of this that Arion holds a deep grudge against Paz that's not going away anytime soon.
Dragon OC's
​Paz's Dragons
Pencil sketch by Lulu6161 the Awesome!
Dragon's name: mint chip
Nickname: Minty
Gender: Female
Species: Deadly Nadder
Class: Tracker (Still don't get why they were moved out of the Sharp class)
Color: Mint Green (Hence the name) with beige details.
Personality: A loyal dragon with a generous helping of wit and sass. She doesn't really see anyone as in charge, so she can be somewhat unpredictable, doing what she wants or thinks is better. She will stick one of her spines in you if annoyed, which Paz figured out quickly. Despite her flaws, she will do anything to protect those who gain her trust. While not the most powerful Nadder due to her size, she is one of the fastest. Racing is one of her favorite hobbies.
Likes: Racing, dragon nip, mint, salmon, hunting.
Dislikes: Being cooped up, people who annoy her, being told what to do, swimming.
"Foster" Dragons:
((She promised Gothi she would rehome these ones. So far that has not happened))
Dragon's name: shadowofdeath
Nickname: Shadow
Gender: Male
Species: Whispering Death
Class: Boulder
Color: Pitch Black with a white underbelly.
Personality: Unlike the majority of his species, Shadow is very laid back and extremely lazy. One of the Death twins, he and his sister were rejected by their owner when they didn't live up to expectations. Paz is hoping to work on his work ethic before rehoming him.
Dragon's name: Milky Way
Nickname: Wé
Gender: Female
Species: Whispering Death
Class: Boulder
Color: Blue with a galaxy-like pattern on her underbelly that consists of pinks and purples.
Personality: The second of the Death twins, Wé is actually a bit hyperactive, making her have difficulty focusing on the task at hand. Takes interest in the most random things, like the rain, or a bug crawling up a tree, or the sunrise. Paz is hoping to get that under control before rehoming her, but she might not get the chance before her perfect rider comes along (winky wink).
Dragon's name: Starred and Spangled
Nickname: Spangled
Gender: Male
Species: Gronckle
Class: Boulder
Color: Blue with a red underbelly and white spots.
Personality: Stubborn, independant, gruff, toughy on the outside... in a word, PATRIOTIC!!! Wasn't as great of a beginner's dragon as the previous owners thought...
Annie made by ScarfyWings the Gifted!
Dragon's name: Oceanna
Nickname: Annie
Gender: Female
Species: Gronckle
Class: Boulder
Color: Deep blue with a ocean-like green underbelly.
Personality: Paz's "cuddle buddy", Annie is the most out going and enthusiastic of the bunch. Her love of water and attention has made her Paz's second favorite dragon (after Minty, of course). Unlike the other boulder class dragons on Paz's side of the stable, However, Annie's owner's parents just somewhere for her to stay until thier kid was ready for the responsiblilty of owning a dragon. There will come a day when her "cuddle buddy" will not be around all the time, and Paz is not looking forward to it.
​Arion's Dragon
​
Name: Scarab
Age: 17
Personality: Very sly and cunning, if not kept in check tends to be very rowdy and gets into all sorts of trouble with other dragons and Vikings. While he can be a softy at times, he's currently feeling a little more then miffed about the lack of attention he's getting from his owner.
Likes: Causing mischeif, eating fish, tunnling through sand, picking fights with other dragons, belly rubs
Dislikes: being neglected, being tied down, when he gets punished for his bad behavior
​
RP's that I've taken part in (not all of them were finished)
...Scratch that none of them have been finished as of yet.
Let's go train a dragon and save the day! (HTTYD RP):
The Rogues (Criminal HTTYD RP)
​(Psst this one's been my favorite so far so check it out!)
The Trial of Riders (HTTYD/Hunger Games type RP)
One HECK of a CROSSOVER! (Crossover RP)
​Painting a Storm (Warrior Cat style RP (But with wolves!))
... Yeah, that one was a bit of a wild card for me. I've never even read the Warrior Cats series.
​The Escapees (Kind of a sequel to The Rouges)
​
(By the way, if you know of an rp that you think I'd be interested in based on the ones listed above, let me know)
I also have an MCU RP in the making (Planning is on hiatus until whenever I get the motivation to do something with it. If you'd be interested in participating when it's up and running or if you'd like to host it yourself, fell free to PM me!)
​​And now the fun part...
Y'all get to learn
about me!!!!
​(a little bit. Probably wouldn't be wise to give away my secret identity)
​(Not that I'm a celebrity or anything... Or am I?)
​(No... thankfully not... moving on)
​I'm probably not in any fandoms, per se, but I feel like I have a borderline unhealthy obbsesion for some of the subjects listed below:
​(P. S. These are not in any particuar order)
​HTTYD (why else would I be on here?)
​Big Hero 6
​The Avengers (Actually, just the MCU in general)
Pirates of the Caribbean
The Chronicles of Narnia (sorta, haven't hung out in that fantasy in a while)
​The Fellowship of the Ring
TMNT (The 2012 reincarnation)
​Phineas and Ferb
​Brave
​Star Wars
​Back to the Future
Milo Murphey's Law (again, sorta. It only just came out)
(There are probably more. I'll update as I think of them)
​A couple of not-so-random facts about me
​1. I'm a Christian.
​2. I'm a pianist.
3. I'm 100% American (Not that it technically means anything as far as ethnic heritage since the US is the mixing pot of cultures and whatnot. I think my great great grandparents were Polish, but besides that I have no idea what my ancestry looks like) Specifically, I'm from the southeastern portion.
4. I've traveled to 18 out of the 50 US states. Outside of my country, I have been to Italy, England, and Germany.
​5. I'm an equestrian.
6. I named my OC, Paz after two of my pets.
​7. I sing in the alto section of my choir (which means yes, I'm a girl. Is it just me, or are the majority of the people on this forum also girls?)
​8. I'm working on learning Spanish, so don't be suprised if I pop a couple of spanish words while talking on here. (I probably won't, but if I do, now you know why)
​9. I'm not an artist, but I do draw when I'm bored. If you care to see any examples, you can go to my Art Dump.
​I also now have an FAQ if you have additional questions!
Favorite Music Artists
NF (Which stands for Nate Feuerstein, not Night Fury), Toby Mac, Ryan Stevenson, Mattew Parker, Jaymie Grace, Tori Kelly, Unspoken, Lecrae... (I could go on for a while, so I'm just gonna stop there)
​
Fantasy Idea Corner:
(This is likely to be updated every time a new idea pops into my head)
(largely, if not entirely based on stuff I've read from other people, so not exactly original)
​Here's an idea for a fanfiction that I'll probably never write
​...As in, 86% certainty that I won't
Tony Stark A. K. A. "Iron Man" = Hiro Hamada A. K. A.... "?" (Not sure he has a superhero name)
Steve Rogers A. K. A. "Captain America" = Jack Overland Frost A. K. A. "Winter Soldier" (I know, name's taken, not caring over here)
Bruce Banner A. K. A. "The Hulk" = Hiccup Horrendous Haddock III A. K. A. "The Night Fury"
Thor= Merida (They're so cool they don't need an alter ego)
Natasha Romanoff A. K. A. "Black Widow"= Elsa A. K. A. "Frost Bite"
Clint Barton A. K. A. "Hawkeye"= Eugene Fitzherbert A. K. A. "Flynn Rider" ('Cause I don't see how Rapunzel would get caught up in this in the first place)
Nick Fury = Nick Fury ('Cause he's awesome. I'd put Frozone, but that's a little too much ice for my liking)
​Maria Hill = Heather the Unhinged
​Agent Coulsen = Agent Coulsen ('Cause who else is gonna do his job?)
​Loki= Merida's brothers (Because I'm evil)
​(If you've had any experience with marvel in general, you probably get the idea)
​This one I'm actually more likely to do at some point... After the HTTYD trilogy is over... So it's gonna be a while before it comes out.
The short summary is that when my OC, Paz, is grown up, she'll become an immortal glob trotter.
...I know, that's kinda lame...
​BUT IT'S HAPPENING SO BUCKLE YOUR SEATBELTS BECAUSE WE'RE GOING ON A WILD RIDE!!!*
​*(Actually if you'd just go about your life and forget this was here that'd be great)
​And now for random quotes!
​"Why are we stopped?​"
​"The light's red.​"
​"... THERE ARE NO RED LIGHTS IN A CAR CHASE!!!​"
Gogo and Wasabi in Big Hero 6
"Ooohhh..."
"Ooohhh yes."
"You, sir are playing a dangerous game. Keeping this much raw... vikingness contained. THERE WILL BE CONSEQUENCES!​"
"I'll take my chances. Sword. Sharpen. Now."
Hiccup and Gobber in How to Train Your Dragon.
*Cap's shield flies though the air doing awesomeness.*
"That thing doesn't obey the laws of phisics at all!"
Spider-Man in Captain America: Civil War
​​"Loki is beyond reason, but he is of Asgard, and he is my brother.​"
"He killed eighty people in two days."
"... He's adopted?​"
Thor and Black Widow in Avengers.
"Sometimes the only payoff for having any faith is when it's tested again and again everyday."
Immortals by Fall Out Boy.
"Great Scott!"
"Yeah, I know, it's heavy."
Marty McFly and Doc Brown ​in Back to the Future III
(When they switched catchphrases for a scene)
"You dare challenge Megamind?"
"This town isn't big enough for two super-villains!"
"Oh, you're a villain all right. Just not a super one."
"Yeah? What's the difference?"
"PRESENTATION!"
Megamind and Titan in Megamind (the movie)
​(More pictures/stuff coming soon A.K.A. at some point in the unforseeable future)
Thanks for reading my sigg​y!
Mon, 02/20/2017 - 21:22
#2
BOOM
Here you go, the basic stick figure: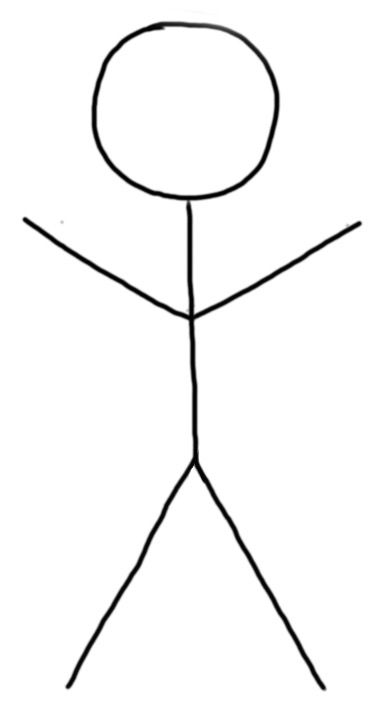 BONUS- because I'm bored and have no life, you also get this: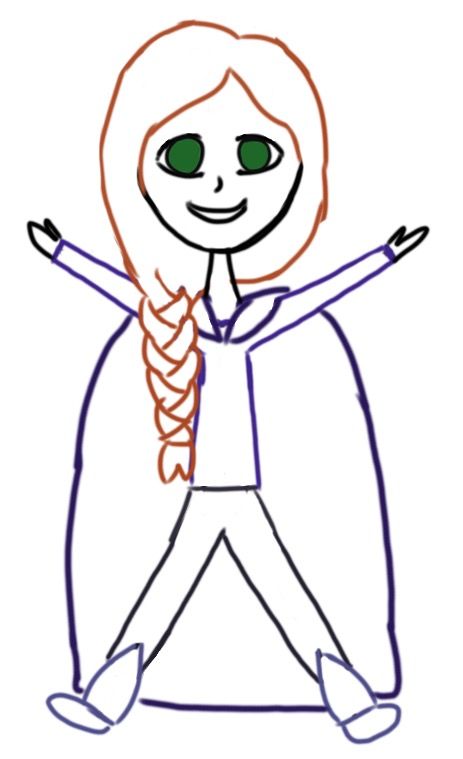 (Yeah, I'm too lazy to color it)
__________________
WELCOME TO STORMY'S SIGNATURE!
Also known as organized chaos. Like me!
Perpetually under construction. Please, wear a hard hat. It's for your own safety.
My eggs and I really appreciate it!
You can call me Storm, or Stormy.
Or even just "that weird girl with the color-coded signature".
I'm female (if you couldn't guess).
I do circus in my free time.
I don't really have a life.
I procrastinate. Constantly.
And that last one's a biggie. If I've ever not done something that I said I would, just send me a PM. It probably just got lost on the massive mountain known as Things I Need To Do. It terrifies even expert climbers.
With that said, I am taking
d
r
a
w
i
n
g
r
e
q
u
e
s
t
s
!
Just dragons right now, but if you want an OC of yours drawn, I will likely happily draw it for you. Just one teensy little thing- no rave Night Furies. Please?
Currently drawing for:
InfinityGalaxyy
AwkwardSquiid
Starke Raving Madmen
I am not perfect. Please don't expect me to be perfect. I will disappoint you.
I'm a fangirl. And a shipper. Right now, I'm obsessed with Doctor Who, Merlin, Sherlock, Harry Potter, How To Train Your Dragon, Percy Jackson (and related), Warriors, various cartoons, and probably countless other things that I forgot to list.
FBAWTFT is amazing, let me tell you. And Newt Scamander. 'Nuff said.
Well, if you've kept going this far, then I guess that means I haven't bored you to death yet. Or maybe I have…
Anyway, now we get into some of the interesting stuff

.
(also known as 'that former self-insert that somehow developed a personality')
Copperblaze grew up in the midst of the Dragon War, near-miraculously surviving and staying completely intact through the chaos of it. Not one for pessimism, she did her best to cheer the village up through something she learned early on: pranking. While certainly never able to rival the infamous twins, Copperblaze was soon regarded as one not to mess with unless that Viking wanted their best axe tied to the rear end of a particularly grumpy yak.
But don't get her wrong, she wasn't really a wild, raucous prankster. Well, okay, maybe a little. Or a lot, actually. Secretly a kind, quiet, and empathetic individual at heart, Copperblaze could often be found reading and drawing. Of course, that was when she wasn't doing her best to cause mayhem and laughter, which took up most of her time.
Then the chief's son saved the village on a Night Fury, and the world turned upside down. Dragons… were the friends of Vikings now. Copperblaze could barely contain her excitement. So many new possibilities had opened up! And not just for pranking, either.
While her pranks had done their job to make the village an overall happier place, they sometimes ostracized her from others her age. Now, this was her chance: to form a strong, lasting bond, to have and give everlasting trust, to have real friends, for once in her life!
Sadly, dreams didn't always come true. Though Copperblaze was among the first to enroll at the newly-established Dragon Training Academy, no dragon there seemed… right for her. Nadders were too vain and flighty, and the Gronckles were too lazy and slow. Nightmares? Too fiery. And don't get her started on the Zipplebacks. That had not been a fun week.
Even that time she'd been offered a Whispering Death egg, still nothing happened. No bond formed. No realization of 'this is my best friend'. Well, she'd managed to develop a serious phobia of the species in general, but Copperblaze didn't like to talk about that. You know, at all.
Alone again, Copperblaze resigned herself to her grounded fate. Until one day, in an abandoned clearing in the middle of the woods, she encountered a young, purple Skrill… but that's another story...
...which can be found here!
Thanks so much, IrishMexicanViking! It's so awesome, I literally can't put it into words!
Seriously, read it. It's the best.
No one knows who Raika's birth parents are, not even Raika herself. All she knows is that if the teal Stormcutter that raised her from the egg isn't her mother, then something's seriously wrong with the world.
An excitable hatchling, Raika was always bouncing from one thing to the next, curious about everything around her. Getting into all sorts of danger was her best skill, and she'd frequently ticked off older dragons in her frequent mischief.
Raika wasn't old enough to understand why her mother suddenly separated the pair from all contact with other dragons, but she certainly was old enough to understand that she didn't like it one bit. Chalking it up to Windchaser's overprotectiveness, Raika did her best to convince her mother that the bigger dragons weren't going to harm her, but to no avail. Windchaser would not budge.
Then a Prickleboggle came across them one day, informing the pair excitedly that the War had ended and the Queen was dead. Raika was confused. Windchaser, wanting to shelter her from the terrible War, hadn't told her anything about it, other than Vikings should be avoided at all costs, and so should unfamiliar dragons.
Then, for the first time that Raika could remember, her mother willingly left her side, with instructions to stay put and to not go looking for trouble. But of course, Raika didn't follow that. Curious about what her mother was doing, she decided to secretly tail her. Windchaser knew her way through the thick fog that surrounded Dragon Island. The problem was, Raika didn't.
Lost and disoriented, the young Skrill landed on a Viking-inhabited island that she'd never seen before, needing to give her tired wings a rest. It was there that, in a clearing she thought was unoccupied, Raika met a young Viking girl- starting off a new generation of mischief-making that no one was prepared for.
The day Windchaser found an abandoned Skrill egg would change her life forever, but for better or for worse? Often, she wasn't quite sure.
Having escaped the rule of the tyrannical Queen, the Red Death, Windchaser had left behind everything she held dear, including her beloved mate and any chance for hatchlings of her own. So when one was given to her, out of the blue, the motherly Stormcutter couldn't have left it behind if she tried.
She couldn't, no, she wouldn't, leave the egg to the horrible fate of growing up without a family. And small though the family was, Windchaser vowed to do her best to take care of the Skrill hatchling.
Unfortunately, that particular Skrill hatchling proven to be very hard to take care of. Raika was continually getting into trouble of all sorts, and it was all Windchaser could do to keep her at least marginally safe. And when the little dragon learned how to fly, all Helheim broke loose.
When word was received that the Queen was searching for her former subject back, a desperate Windchaser was forced to take them both into hiding, an act that she feared would crush her young daughter. While thankfully that was not the case, Raika's naturally attention-seeking personality caused her to focus most of her attention to her mother. It was a good day when Windchaser didn't want to tear her wings off from the frustration, and those good days were rarely found.
When a Prickleboggle (generally trusted among dragons, no matter their loyalties) told Windchaser the news that the War was over and the Queen was dead, she was naturally shocked. The Queen was invincible, she couldn't have been killed- could she? Hopeful, but not willing to take the news for granted, she flew to see it for herself, ordering her daughter to stay behind and not get into any trouble.
Confirming the formerly wild statement, Windchaser was overjoyed. She couldn't wait to tell Raika that their self-imposed exile had ended, and went to tell her immediately.
So when Raika wasn't where she'd left her, Windchaser naturally flew into a panic. Frantically searching every empty island in the area, her search was turned toward some of the not-so-empty ones, eventually finding her wayward daughter- but in the company of a Viking? Windchaser's motherly instincts kicked in. Who knew what that Viking would do to her hatchling?
Eventually, after much convincing from Raika, Windchaser was finally able to see Vikings as people just as much as dragons were. She was still protective of her daughter, but after warming up to some of the non-dragon inhabitants, was much more comfortable letting Raika spend time among them.
And of course, that Viking that Raika always hung around with was officially adopted into the family, too. With the amount of time those two troublemakers spent together- well. It'd be just silly not to.
Thanks so much to everyone who's drawn anything for me! I love them all!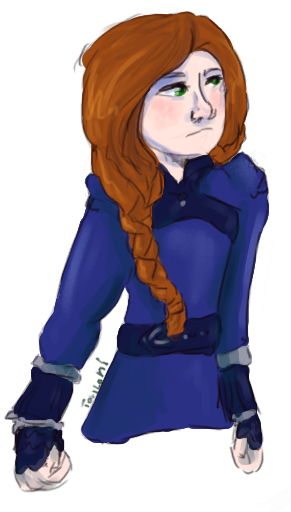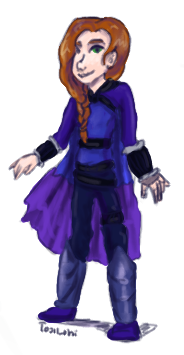 Raika chibi by FloofQueen
Dustcloud by Dragonist Hellen
Valentine Dustcloud by FloofQueen
Glowspot, my Mythical Whale Shark by Wutend Bonfire
Raincloud, my Shadow Hunter by ScarfyWings
Sunburst, my Vesupa by Bavelly
Torchburn, my Ukrainian Mistus by Megaboltphoenix
Peanut, my Night Hunter by Bluemoon20523
Copperblaze by Lululu6161
(did I miss something? I feel like I missed something... tell me if I missed something...)
SIGNATURE PERPETUALLY UNDER CONSTRUCTION.
WATCH OUT FOR FALLING ROCKS.
Who's online
There are currently 15 users and 71 guests online.