Anybody know Disney's Gargoyles? (Not Hunchback of Notre Dame!)
I just started getting into this old 1994 Disney series that tries to be like Batman: The Animated Series:
Just found my season one dvd of Gargoyles a couple weeks ago: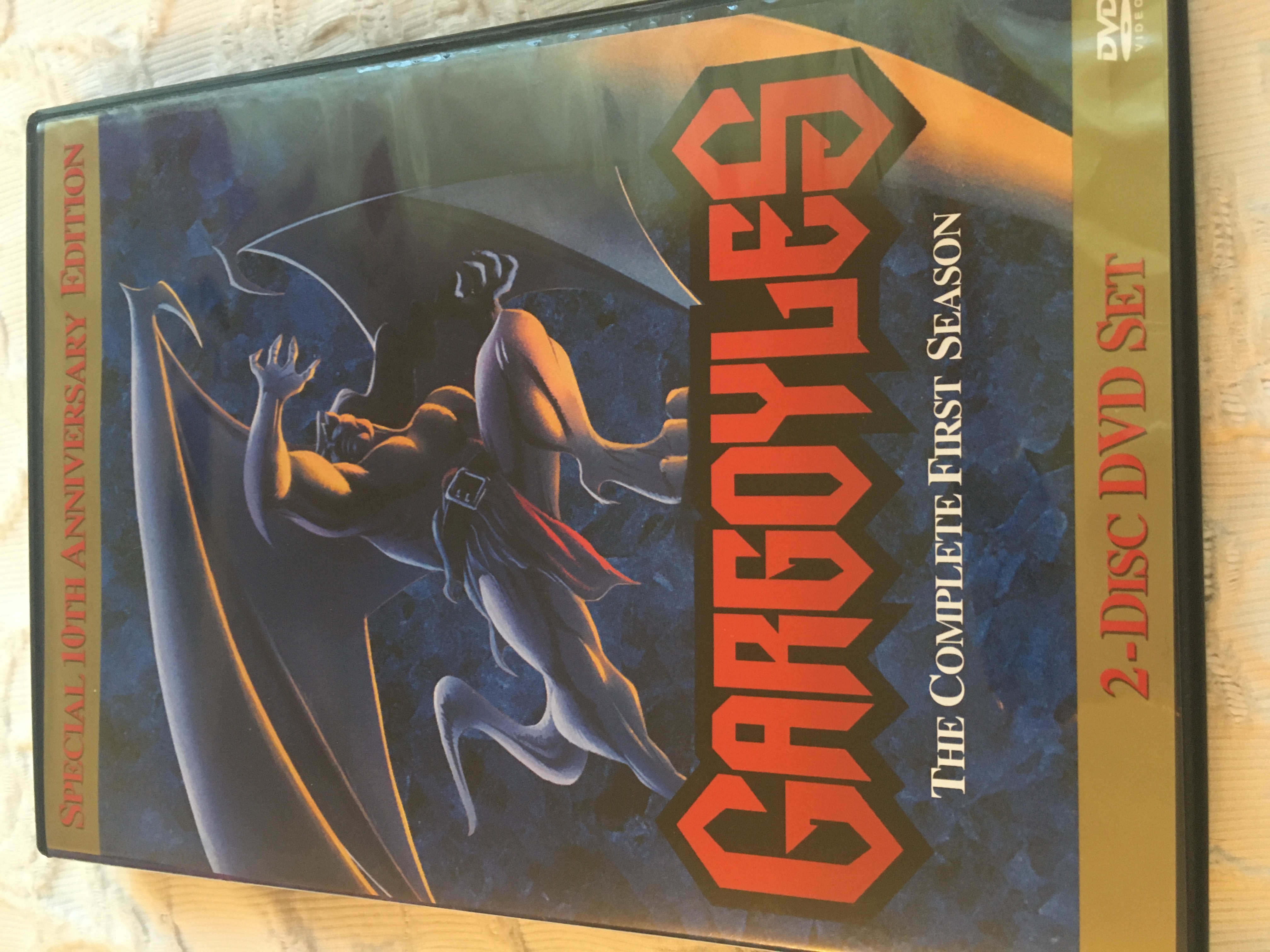 Gargoyles season one intro:
Post here if you know this show from childhood!
__________________
She shall be the Chosen Child of Thor, given the power of Storms, and lead all Lightning Dragons into a battle that shall decide the fate of the Archipelago: Destruction or Freedom.
My Viking, Firesome, is the legendary child of lightning and thunder, which is the Great God Thor's main element hence her steed being the mighty Skrill itself. She is destined in a prophecy to one day be the queen of Skrill, leading them into battle against Drago Bludvist and his Dragon Army to unleash her full power of Lightning. And with her Skrill, Azyru by her side, almost nothing can take them down!
Strike Class Forever!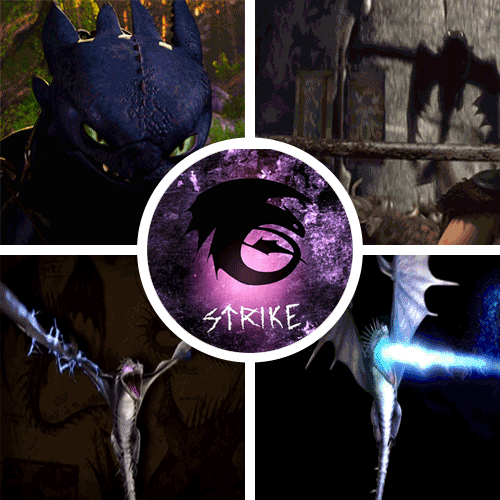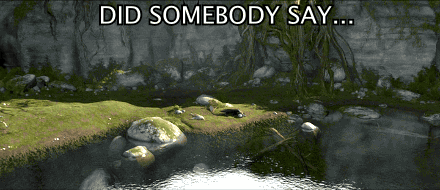 We will remember you, Princess Twilight Sparkle and Toothless!
Princess Twilight Sparkle and Mane 6
Oct. 10 2010 - Oct. 12 2019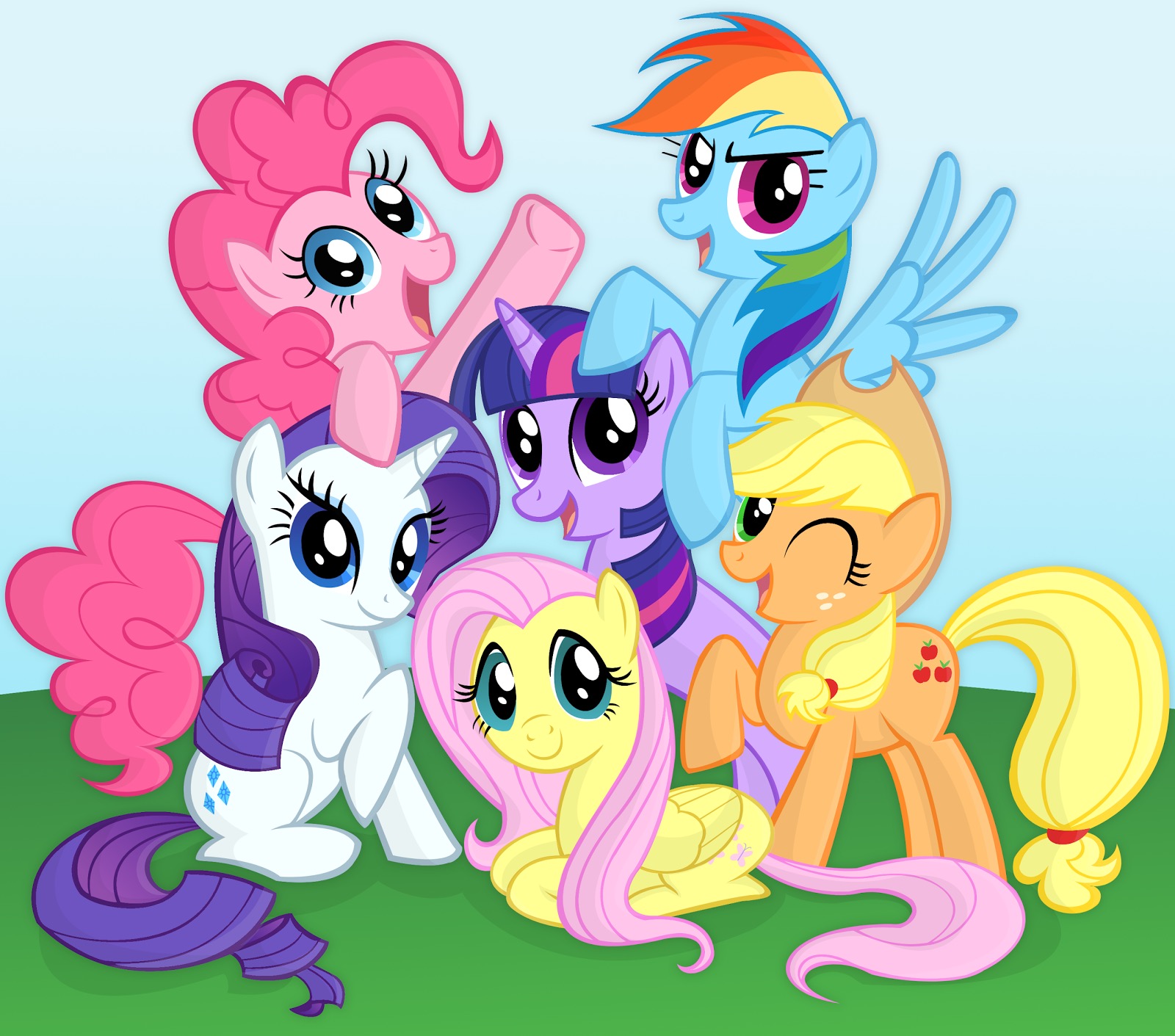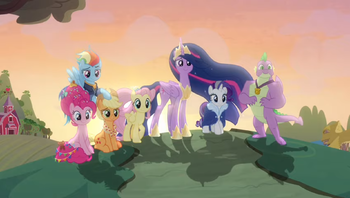 Toothless and Hiccup
March 26, 2010 - Dec. 3, 2019
Ponies and Dragons forever!
Youtube Channel:
Dragon Cave:
https://dragcave.net/user/Blazefire19
My Hogwarts House: Ravenclaw! (And Gryffindor!)
Or yet in Wise old Ravenclaw, if you a ready mind.
Where those are wit and learning
Will always find their kind.
Sorting Hat (Harry Potter and the Sorcerer's Stone)
My Patronus: A Black Stallion
My Dragon Cave eggs. Please click on them!
http://[url=https://dragcave.net/view/19dO2]

Here's some info about my Viking character: Firesome and my beloved Skrill soulmate, Azyru!
Name: Firesome
Gender: Female
Eye Color: Hazel
Hair Color: Light Brown
Title: The Phantom Skrill Rider
Name: Azyru
Species: Skrill
Gender: Female
Color: Gray with Purple Highlights
Titan Wing Color: Black, white spines, and turquoise blue highlights
Eye Color: Violet
Viking Companion/Sister: Firesome
Azyru:
Bio:
Azyru acts like a sister to Firesome. Always loving her and protecting her, but she also enjoys a bit of adventure every now and then. She was rescued by Firesome from Dragon Hunters who had planned on selling her to their dreaded leader, Viggo. Ryker had blinded her in one eye with his dagger, and she vows for revenge one day. She loves Firesome like a sister and will never leave her side.
Firesome:
Bio:
Firesome arrived mysteriously on Berk on the back of the second most feared Dragon: the Skrill after hearing of the peace between men and dragon. Upon meeting Hiccup, he was so in awe at the bonding between Firesome and her soulmate dragon friend, a female Skrill called Azyru that he invited Firesome to train dragons for him while he is on guard for Dragon Hunters to take their leaders, Viggo and Ryker down and reclaim the Dragon Eye once and for all. Firesome has trained many dragons, common, rare, and new. 68 in all!
My Beloved Dragon Family:
1. Azyru - (Female Titan Skrill)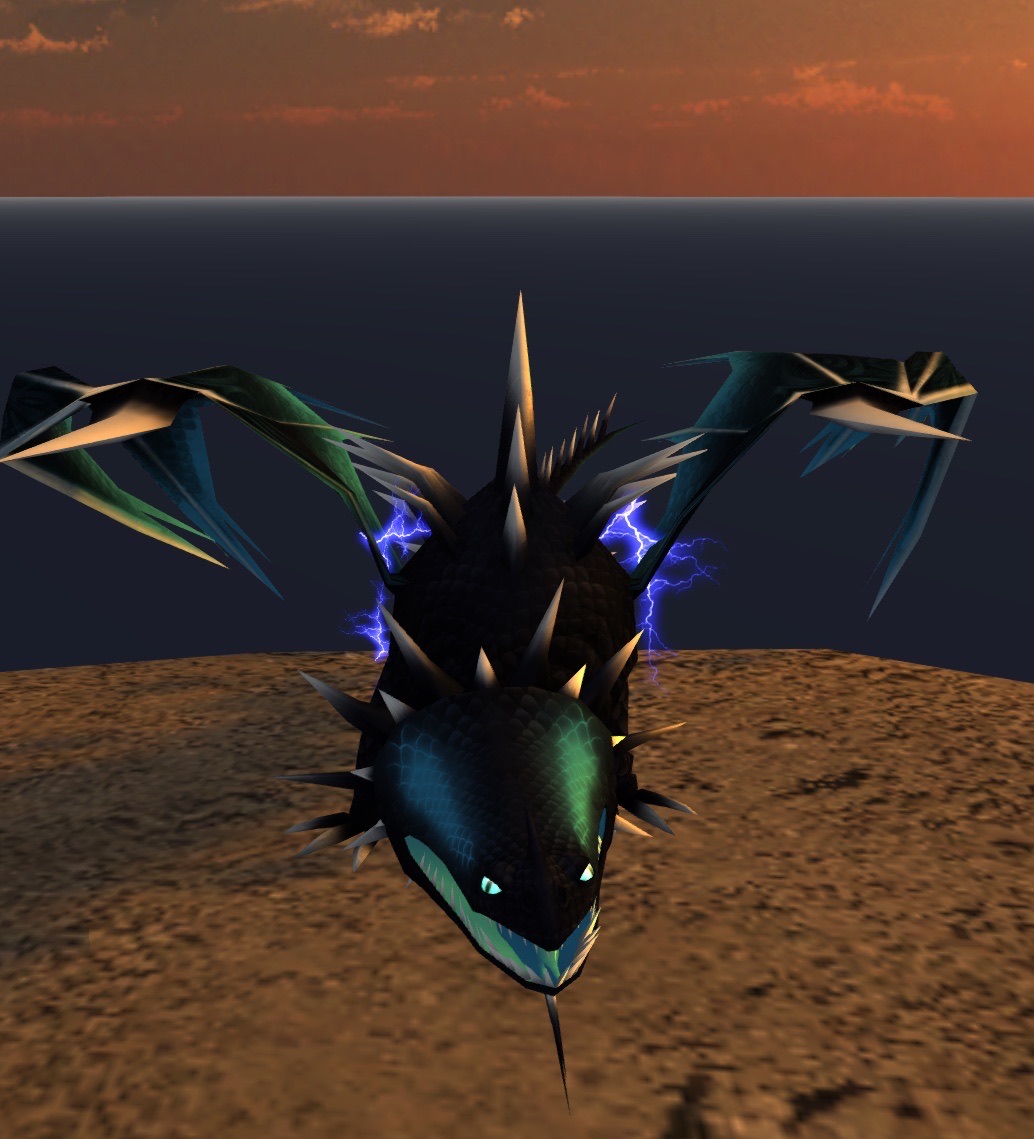 2. Spinetail - (Male Titan Deadly Nadder)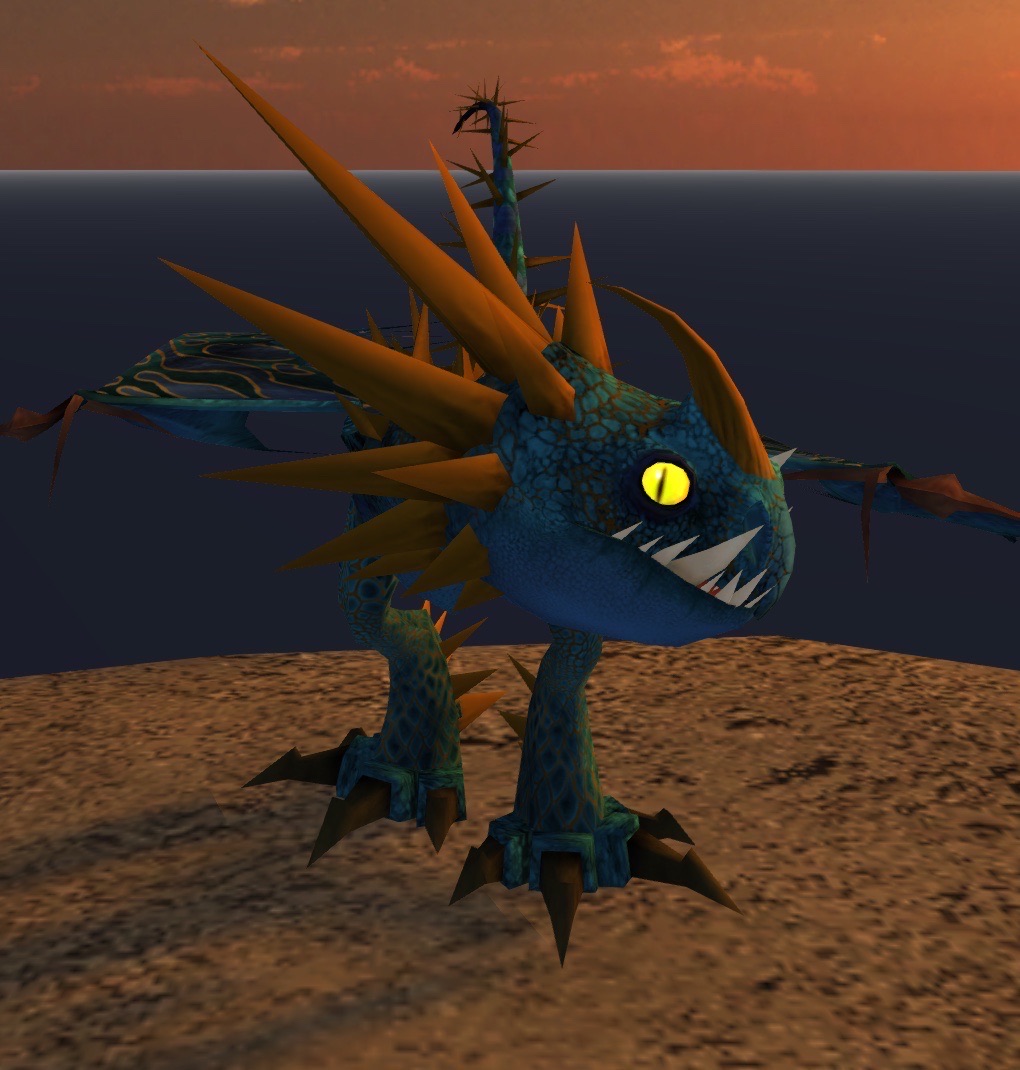 3. Toothless - (Male Night Fury)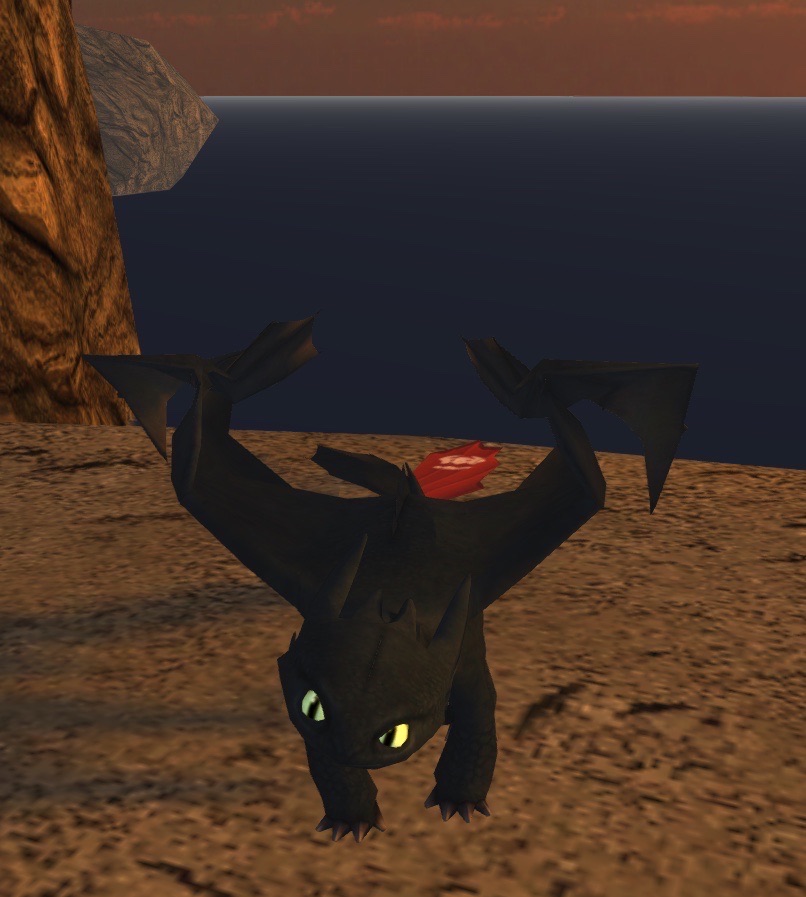 4. Thunderwing - (Male Thunderdrum)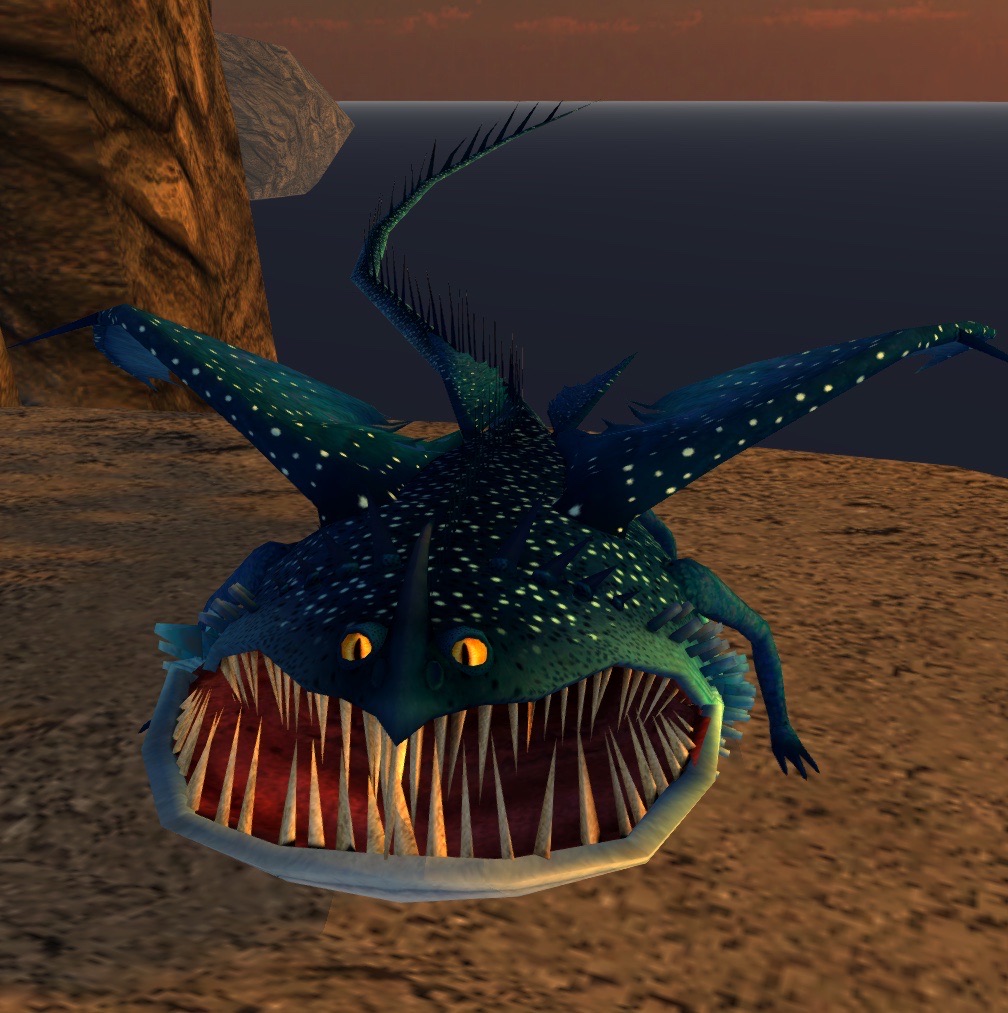 5. Grindheart - (Male Whispering Death)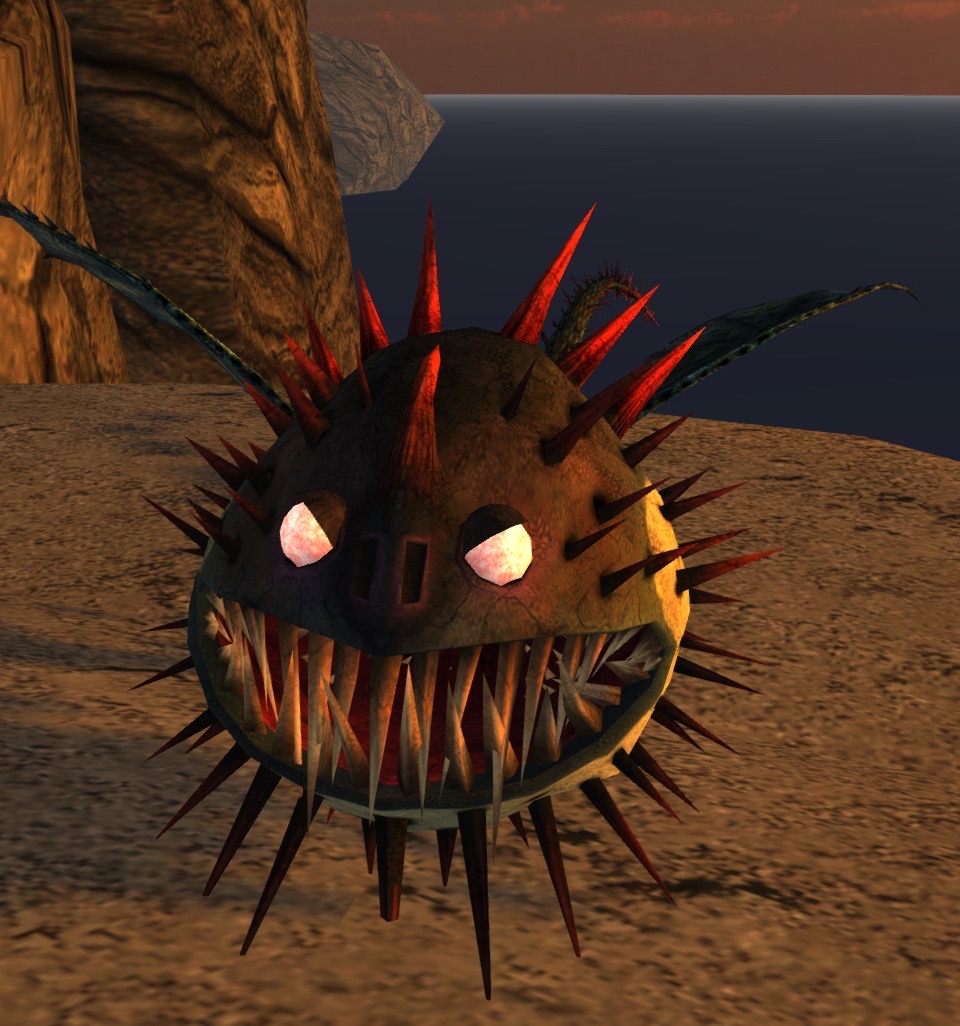 6. Sweetie - (Female Gronkle)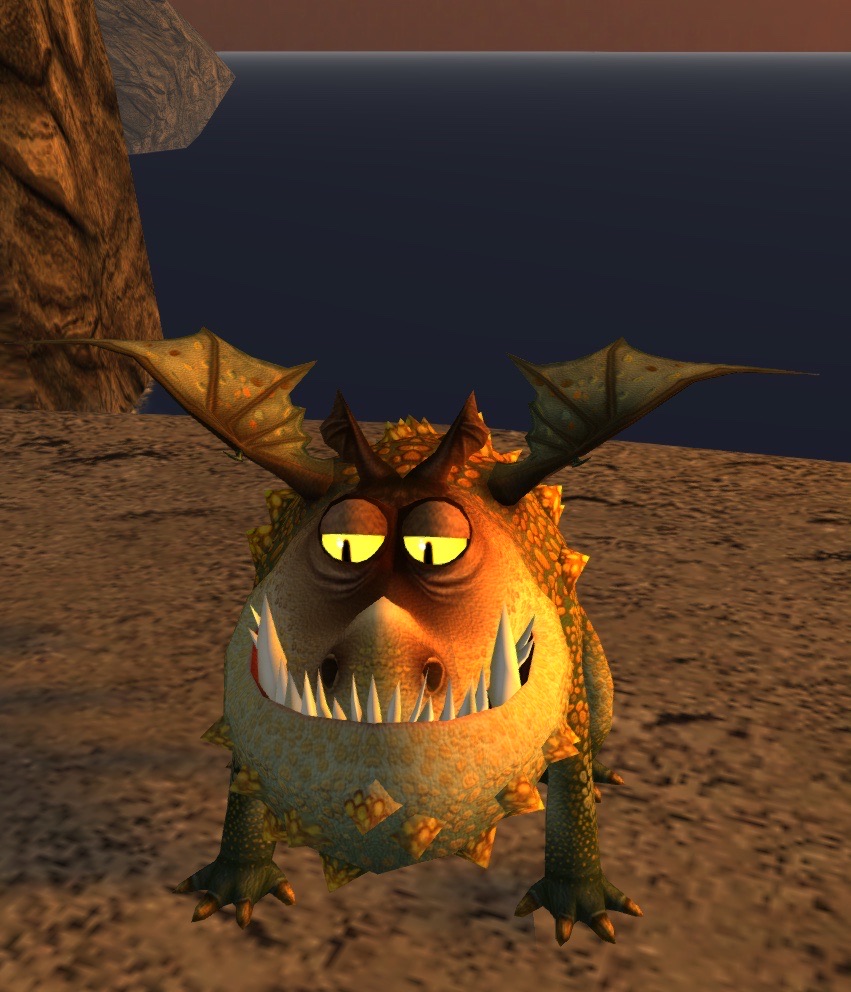 7. Glowmist - (Male Flightmare)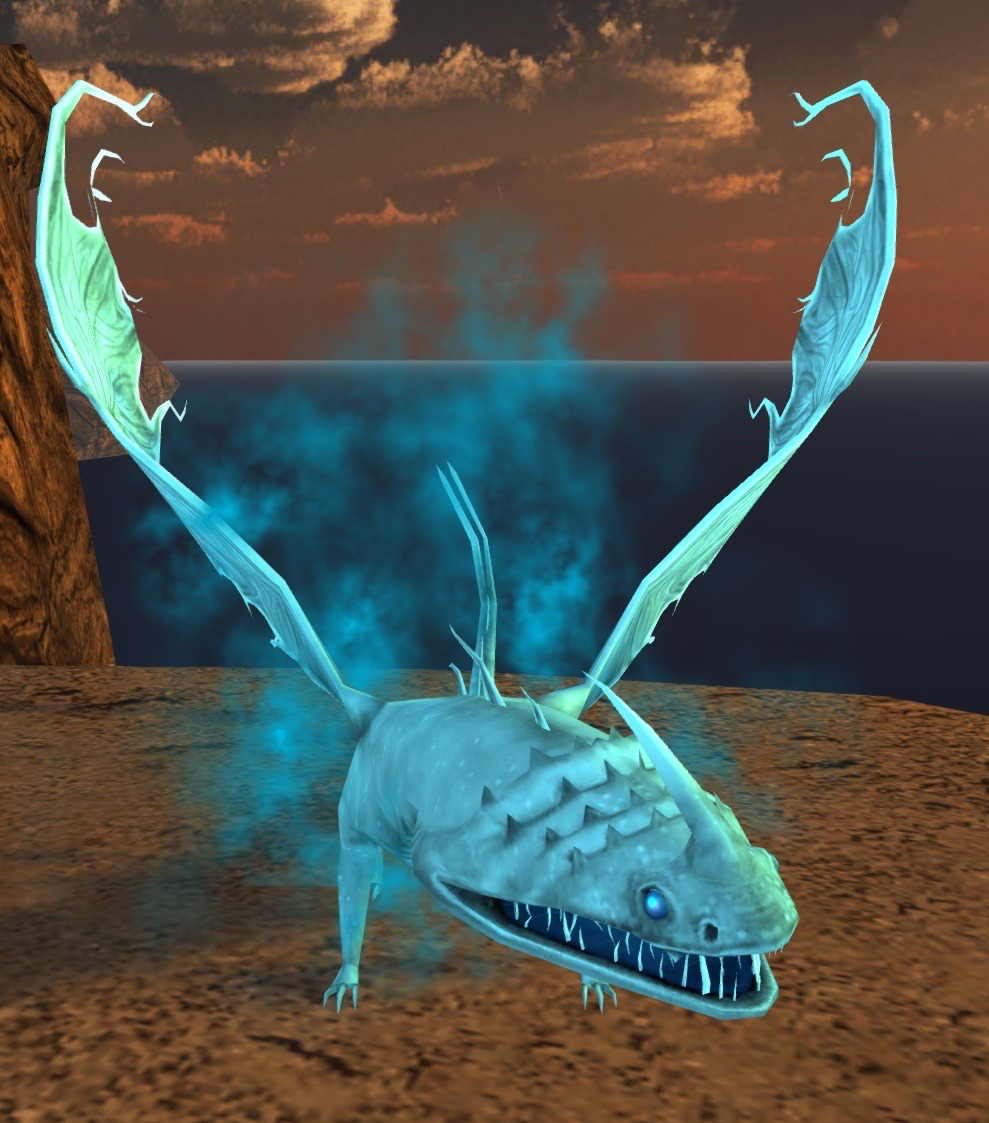 8. Scorcher - (Male Typhoomerang)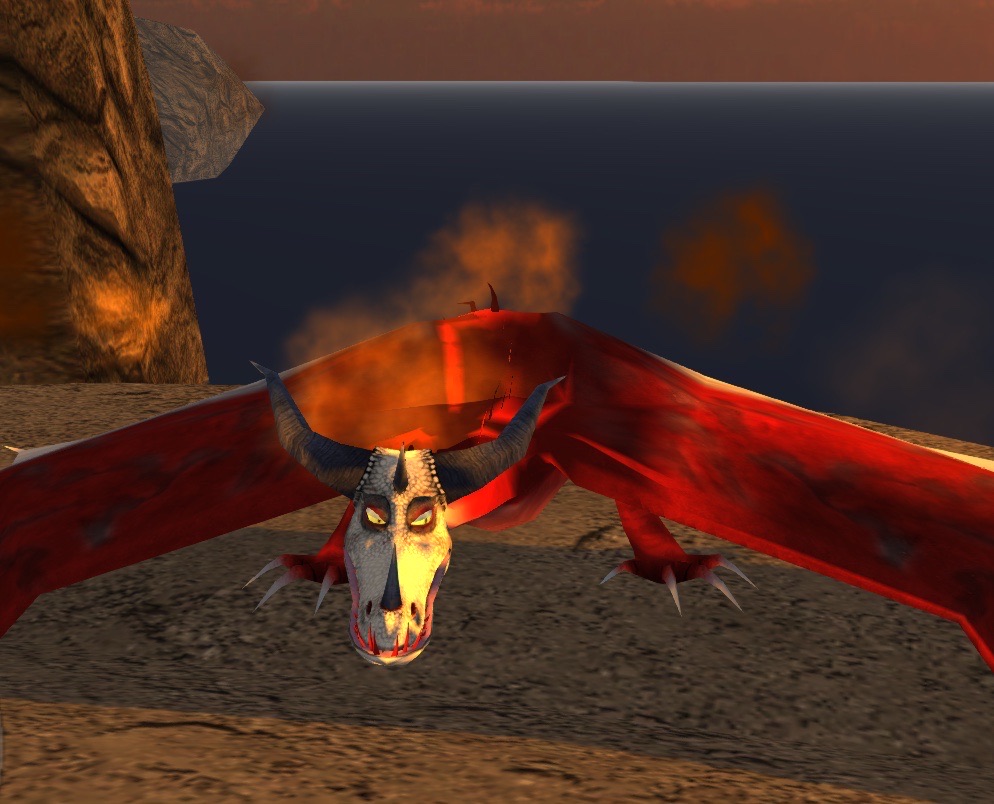 9. Merida - Female Smothering Smokebreath)
10. Tadashi and Hiro - (Male Hideous Zippleback)
11. Skipper - (Male Stormcutter)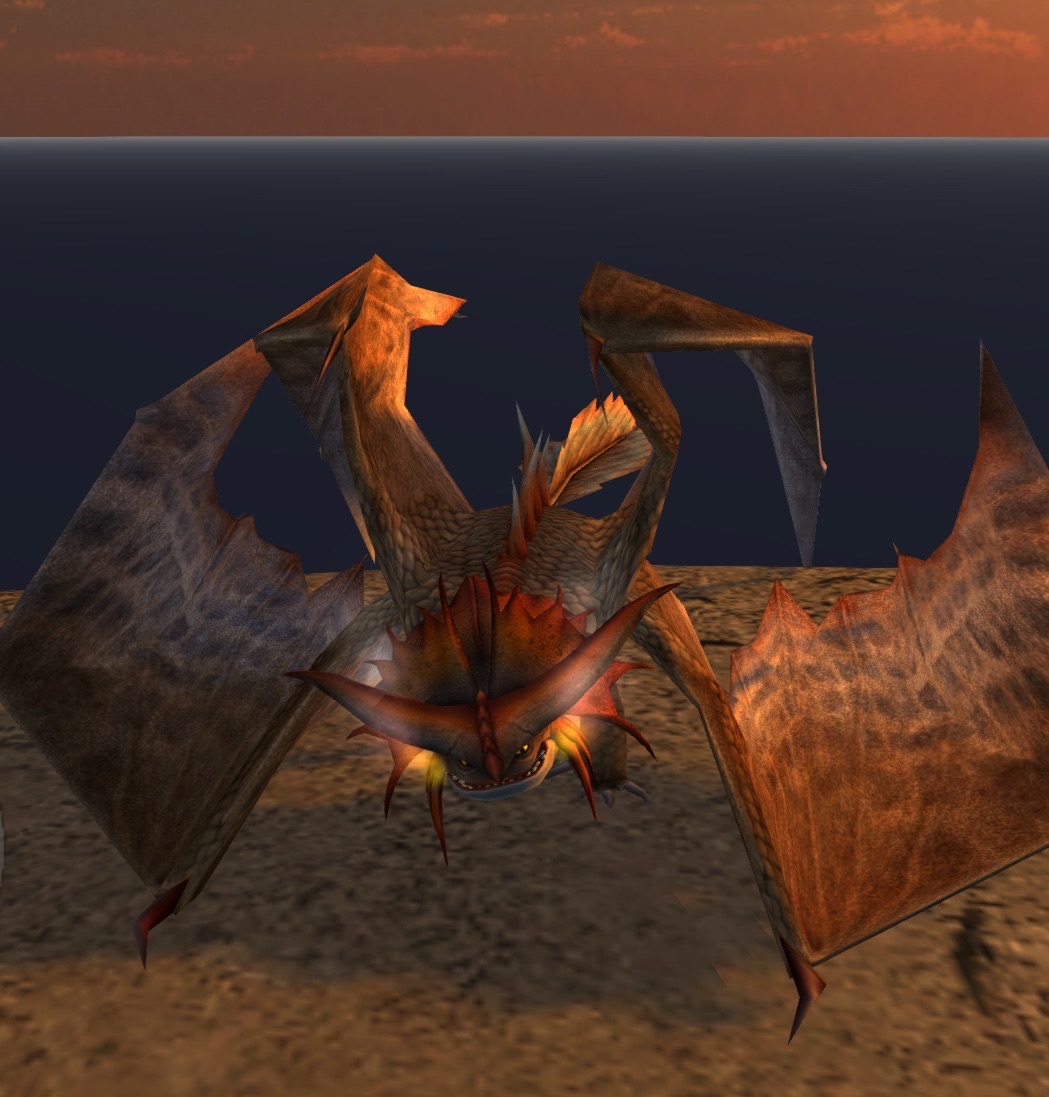 12. Smaug - (Male Titan Monstrous Nightmare)
13. Geode - (Male Snafflefang)
14. Aurora - (Female Fireworm Queen)
15. Flynn - (Male Scauldron)
16. Sunset Shimmer - (Female Changewing)
17. Crusoe - (Male Raincutter)
18. Nyra - (Female Screaming Death)
19. Ragestorm - (Male Woolly Howl)
20. Stoick - (Male Rumblehorn)
21. Soren - (Male Sand Wraith)
22. Elsa - (Female Groncicle)
23. Milo - (Male Speed Stinger)
24. Luna - (Female Moldruffle)
25. Shelly - (Female Boneknapper)
26. Typhoonblast - (Male Sliquifire)
27. Snowdevil - (Male Snow Wraith)
28. Windswipe - (Female Razorwhip)
29. Apollo - (Male Deathsong)
30. Hydra - (Male Snaptrapper)
31. Discord - (Male Devilish Dervish)
32. Kendra - (Female Chatastrophic Quaken)
33. Shira - (Female Armor Wing)
34. Kion - (Male Prickleboggle)
35. Sharpwind - (Male Timberjack)
36. Arlo - (Male Night Terror)
37. Sylvia - (Female Slithersong)
38. Stormfin - (Male Shockjaw)
39. Pigwidgeon - (Male Hotburple)
40. Yoshi - (Male Grapple Grounder)
41. Godzilla - (Male Thunderpede)
42. Higgins - (Male Scuttleclaw)
43. Iceflame - (Male Shivertooth)
44. Sonata - (Female Tide Glider)
45. Voltage - (Male Skrill/Azyru's firstborn son)
46. Firespirit - (Male Singetail)
47. Lavastone - (Male Eruptudon)
48. Shattermaster - (Male Gronkle/Dagur's lost dragon)
49. Coral - (Female Sweet Death)
50. Shadowbolt - (Female Skrill&Nadder/Azyru's daughter)
51. Willowbreeze - (Female Windwalker)
52. Stryka - (Female Night Fury/Sand Wraith cross-species)
53. Sulley - (Male Shovelhelm)
54. Blazer - (Male Monstrous Nightmare)
55. Adagio - (Female Deathsong)
56. Aria - (Female Slithersong)
57. Scourge - (Male Terrible Terror)
58. Silverstrike - (Male Silver Phantom)
59. Buffie - (Male Buffaloard)
60. Icebane - (Male Skrill/Azyru's third-born son)
61. Padmè - (Female Flame Whipper)
62. Yakone - (Male Mudraker)
63. Wynter - (Female Triple Stryke)
64. Dreadfall - (Male Titan Flightmare)
65. Thor - (Male Elder Sentinel)
66. Neytiri - (Female Sentinel)
67. Sharpclaw - (Male Grim Gnasher)
68. Gantu - (Male Dramillion)
69. Inferno - (Male Fire Terror)
70. Silverstream - (Female Light Fury)
71. Tigerclaw - (Male Deathgripper)
72. Ronno - (Male Crimson Goregutter)
73. Bunga - (Male Hobgobbler)
74. Riley - (Female Night Light/blue eyes)
75. Hiccup/Bing Bong - (Male Night Light/green eyes)
76. Joy - (Female Night Light/green eyes)
77. Wicket - (Male Titan Hobgobbler)
78. Freya - (Female Deadly Nadder)
79. Brooklyn - (Male Razorwhip)
80. Demona - (Female Deathly Galeslash)
81. Flashstrike - (Male Dreadstrider)
82. Rosie - (Female Skrillknapper)
Mon, 06/15/2020 - 13:23
#1
Peeps
Yee! I started watching it with my Dad a few months back- I still haven't finished it- and it was really good! I love the old animated style :3
__________________
Welcome everyone to my siggy!
I'm your host (and slightly deranged catto from another dimension) Toothless! If you want you can call me Toothy/ Tooth or Split!
You can find me ingame by the name of ToothyFright
(Profile pic by AndreaEaston)
I tend to write fast and never lobk (<- intentional) back >:O
I'm a proud Christian and I believe Jesus Christ has died for me!
I'm female
I'm certified Furry Trash
I live in 'Murcia where everything is on literal and metaphorical fire
(Pancake by the amazing Sohki!)
I enjoy:
Writing
Roleplaying
Creating way too many OCs...
Reading
Drawing/ doing art stuff
Jellyfish (they're jelly clouds)
Dragons (obviously)
Cats!!
Hybrids (Ikran hybrids specifically)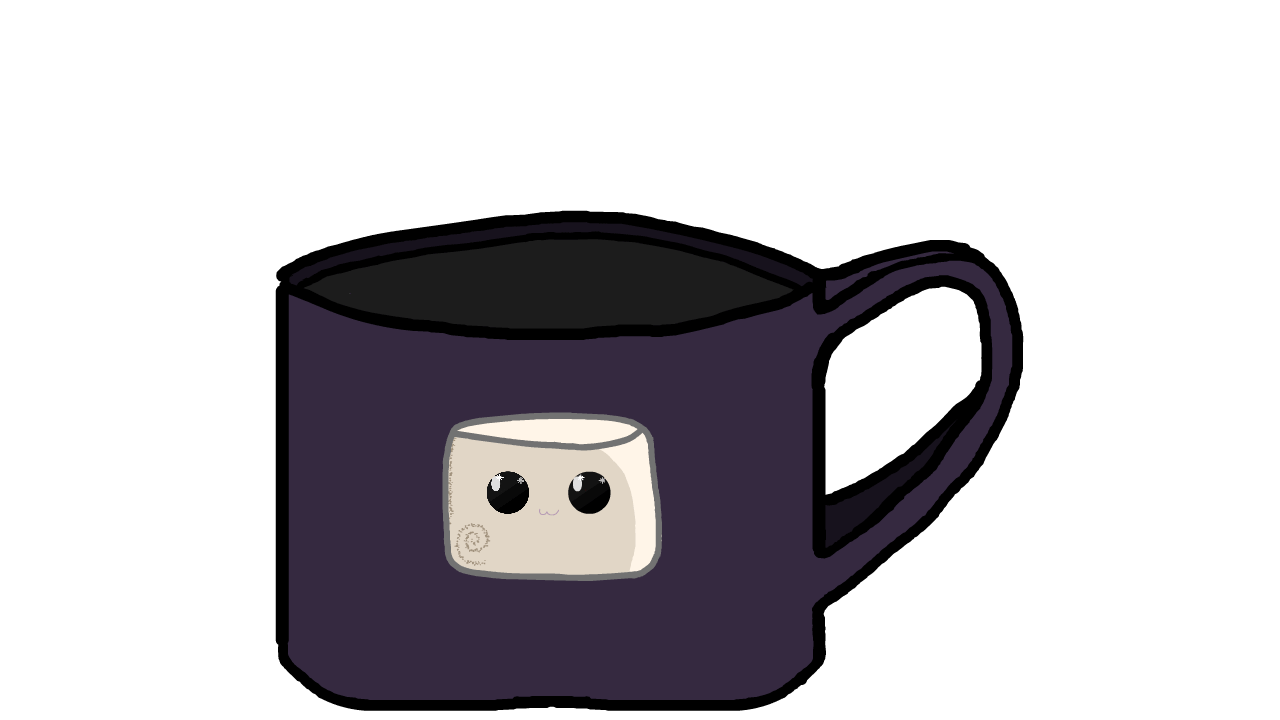 BEWARE! THIS SIGGY IS GUARDED BY SIRWAFFINGTON THE 4TH TO THE 3RD POWER (he has reincarnation powers)
(MADE BY THE WONDERFUL SOHKI!)
Also this siggy will always be under construction. Please be aware of your surroundings, we've also been having a slight demon problem and your safety is always in mind
Look! A new art thing! Featuring art! Much wow!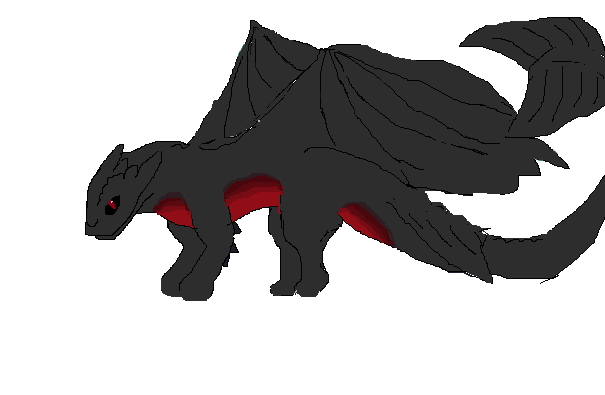 Art by the wonderful DyliehIdol, ZestyDragonWing, AMAZEing, Flitt, MoonFyre, AndreaEaston, SpeedyLeaf and more!
Don't worry :3 have a jellyfish!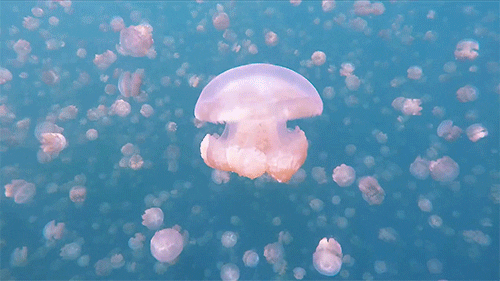 Yesssss Jellyfish >:D
Huh... Your really into reading this siggy... Did you read my warning then? Perhaps not since- Uh are you feeling okay? You're not possesed now are you? Are you- OH HECK YOU'RE POSSESSED! *runs away screaming*
Mon, 06/15/2020 - 17:21
#2
bloop
OH MY THOR! I GREW UP ON THAT SHOW! It's on Disney plus and brings back a lot of nostalgia for me from when I was a kid
__________________
Warning: Long signature of dragon images
List of current dragons in game and fan based (blue = in game dragons, green = fan dragons, orange = dinosaurs, black (default) = Dragon Cave animals, purple = pet based dragons)
Dragon Cave Dragons(Please help these darlings hatch! Feel free to PM me name ideas for my dragon cave buddies when they hatch!)
HTTYD Dragons (Both fan and in game)
Garenth = Deadly Nadder, Male

Naga = Deadly Nadder, female

Jambu = Changewing, Male

Darksteel = Whispering Death, male

Cliffjumper = Hobblegrunt, Male

Wrecker = Hobblegrunt, male

Penguin = Groncile, male

Phesant = Gronkle, male

Naga = Deadly Nadder, female

Zephyr = Grapple Grounder, male

Starburst = Speed Stinger, female

Moonracer = Flightmare, female

Violet = Skrill, female

Navi = Stormcutter, female

Elsa = Monstrous Nightmare, female

Topaz = Monstrous Nightmare, female

Toothless = Night Fury, Male (borrowed from Hiccup)

Aurma = Razorwhip, female

Cobalt = Razorwhip, male

Bruiser = Rumblehorn, male

Coen and Broderick = Night Terrors, male

Twister = Typhoomerang, male

Holly and Coral = Seashocker, female (holiday dragon, not yet hatched in game)

Aran = Armorwing, Male

Lyall = Terrible Terror, male

Blue = Terrible Terror, female

Koyi = Oriental Serpentfang, female

Winter = Frost Fury, female

Astrea = Oceanic Seasong, female

Sky-Strike = Oceanic Seasong, male

Cordula = Noelani, female

Panther = Noelani, male

Daesha = Wolf-Faced Desert Runner, female

Dinek = Wolf-Faced Desert Runner, male

Storm Chaser = Storm Fury, male

Naritha Moon (Narith) = Storm Fury, female

Saber = Sabertoothed Horntail, male

Aurora = Spike Roller, female

Echo = Screaming Death, female

Makani = Starring Deciever, female

Starchaser = Stingtailed Flamethrower, male

Gamma = Armored Midnight Fear Stalker, male

Aquamarine = Spotted Mistwalker, female

Moonstone = Spotted Mistwalker, male

Jadewing = Whispering Whisp, female

Chiheru Bronze = Woolly Fury, female

Tiba Emerald = Woolly Fury, female

Spectra Violet = Wooolly Fury, female

Moondancer = Night Fury, female

Skyfighter = Night Fury, female

Swiftwind = Night Fury, female

Anzu Autumn = River Fury, male

Shakka = Prisim Fury, male

Icefall = Cammo Fury, female

Iris = Greater Banded Geckus, female

Thrush = Greater Banded Geckus, male

Delta = Tri-Horned Dragon, female

Charlie = Tri-Horned Dragon, male

Nitidus = Tri-Horned Dragon, male

Beau = Racing Dragon Gold-Star Class, male (borrowed from Artha Penn in Dragon City)

Goldwing = Racing Dragon Silver-Star Class, female

Jin-hoh = Sand Wraith, male

Melody = Psyche Keeper, female

Argentum (Argen) = Psyche Keeper, male

Fjord = Psyche Keeper, male

Hersche = Spacial Beauty Dragon, male

Persei/Percy = Spacial Beauty Dragon, male

Zenith = Spacial Beauty Dragon, male

Riaryth = Spacial Beauty Dragon, female

Isis = Spacial/Egyptian Beauty Dragon, female

Bluestar = Spacial Beauty, female
Bluebell = Spacial Beauty, female

Avatre = Masked Ridgewing, female

Sky Dancer = Royal Flashbang, female

Heru = Sky Valkerie, male

Hecate = Haunted Hallows, female

Undine = Haunted Hallows, female

Marina = Wavestroker, Female

Snowfall = Horned Flight Fury, female

August = Horned Flight Fury, male

Artemis = Banded Featherlure, female

Verdentus = ShimmeringSeascale, male

Mesi = Dilowyrm, female

Vetra = Jabberjaw, female

Silver = Light Fury, female

Borealis = Light Fury, male

Flurry = Grapple Fury, male

Gambit = Albino Night Fury, male

Skull Stalker = Skull Screamer, male

Ghost Whisper = Skull Screamer, female

Puru = Ominous Storm Rider, male

Moana = Mystic Wave Rider, female

Serefina = Gallant Flashfire, female

Frey = Forest Wanderer, male

Jinhai = Cursedfire Wyvern, female

Ayano = Skyvern, female

Aqua Rainbow = Thornridge, female

Thunderwing = Thunderthief, male

Ivinna = Field Sprinter, female

Asia = Velociraptor, female

Artemis = Velociraptor, female

Sniper = Bearded Dragon Fury, female

Abalone = SeaWing, Female (Wings of Fire OC)

Amber = MudWing, female (Wings of Fire OC)

Mariah = gold Fire Lizard, female

Nitidus = Blue fire lizard, male

Garenth = Bronze Pernese dragon, male

Viper = gold and purple ikran, male
My art and adoptables (along with a few special dragons from other artists):
Flurry The Grapple Fury Me and Garenth, done by Scorpio Kardia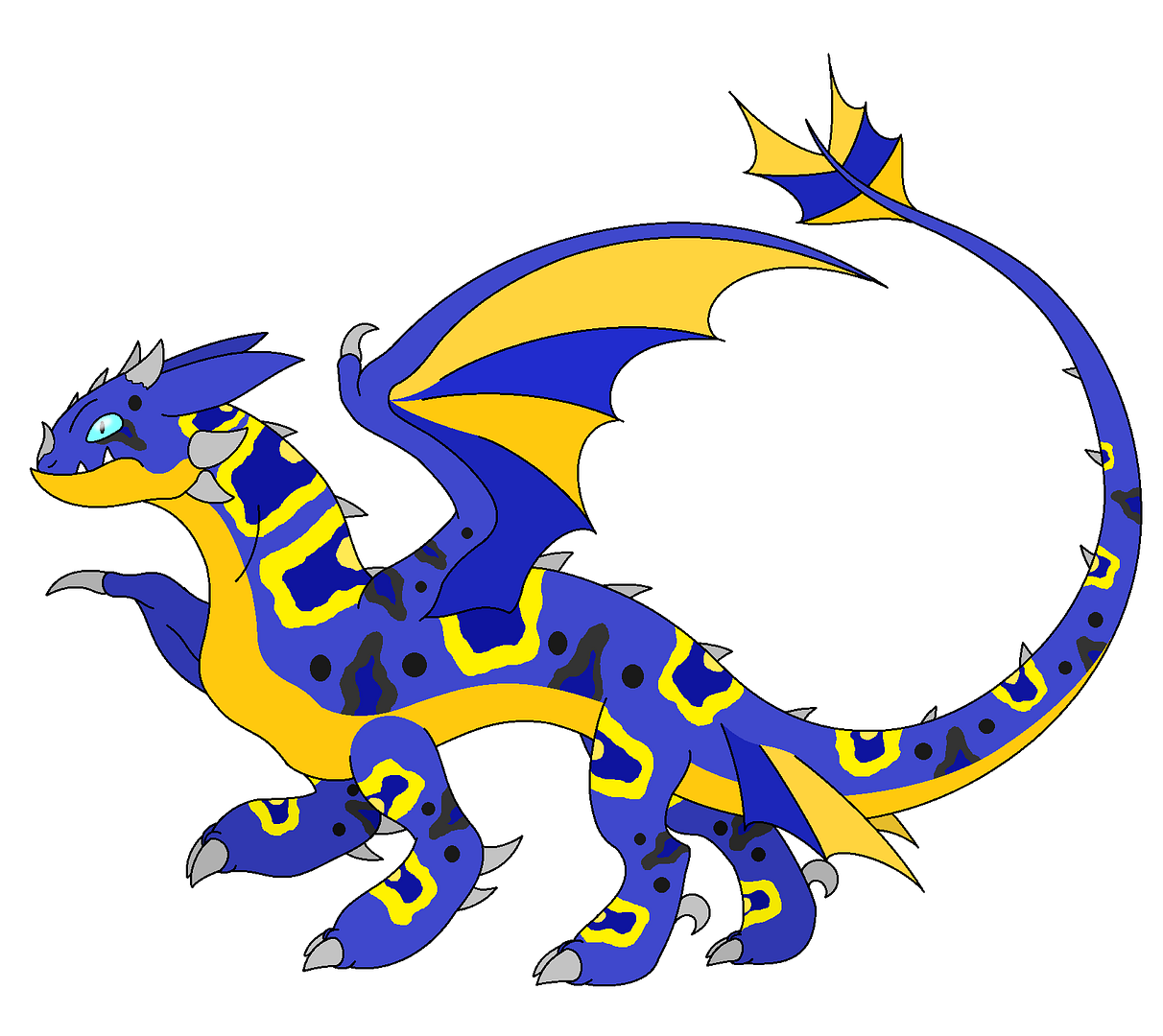 Flurry Kimbenoso Flurry Revamp Nightmarerebuff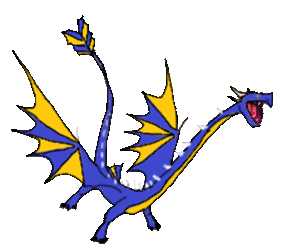 Flurry the bouncie Grapple Fury (Nessie)
Coen and Broderick version 2 courtesy of Iron Man 2000
I am a member of the SOD forum Fan Fiction Club!
These guys are available for adoption! Flurry here is my pride and joy! Check them out on my adoption thread "Introducing the Grapple Fury!"
DuskDaybreak's Art
Veritas the Utahraptor Asia the Velociraptor
Me and Chiheru Bronze Tiba says Happy Halloween!
Haunted Hallows
Hecate Undine
Character Furies
Optimus Prime Bumblebee Captain America Smokescreen 1
Smokescreen 2 Arcee White Tiger/Ava Ayala
Other dragons and art (including the new Velociraptor Draconis!)
Gamma Jadewing Birthday Raptor Razor Hunter
Moana
Dragon Bouncies
Speed Stinger Garenth Starburst Wrecker
Cliffjumper Naga Darksteel Elsa
Topaz Moonracer 1 Moonracer 2 Beau
Beau 2 Goldwing
Pern Art by Mechfighter
Garenth the Bronze Dragon Mariah the Gold Fire-Lizard
Nitidus the Blue Fire Lizard
Other Artists (nothing personal guys, but a lot of my art comes from Duskdaybreak)
Me and Aran at Sunset on Halloween - thanks to ToshiLoshi!
Astrea and Sky-Strike the Oceanic Seasong (Adopto66)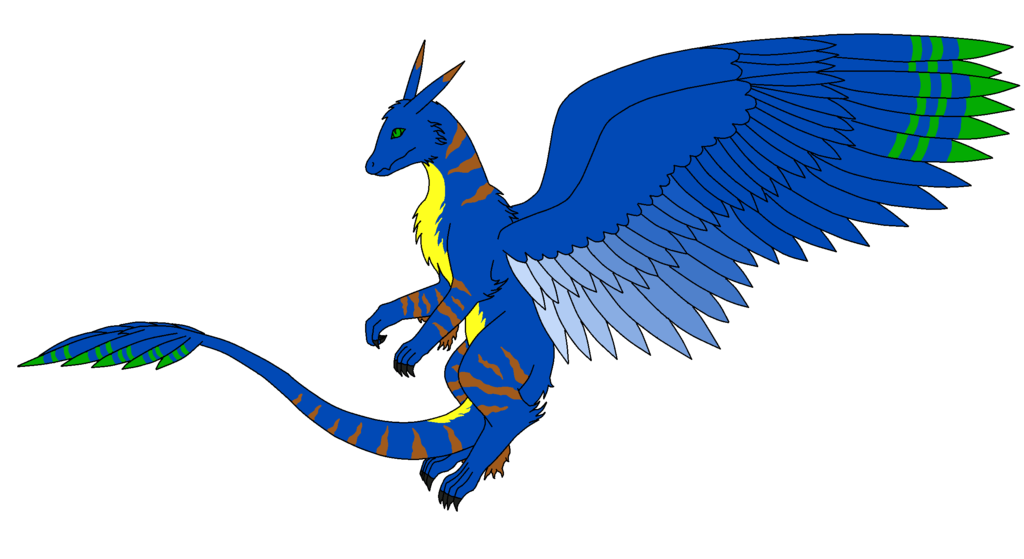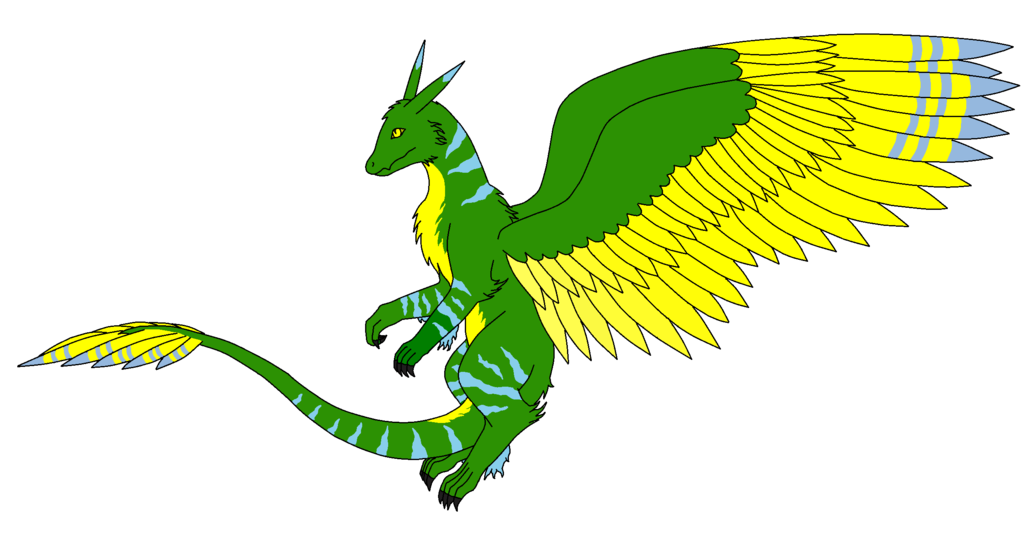 Artemis and Faore the Banded Featherlure (Amberleaf)
Field Sprinter egg (Valoris620)
Ivinna the Field Sprinter hatchling (Valoris620)
Ivinna the Field Sprinter (Valoris620)
Cordula and Panther the Noelani (hootowllighbulb)
Team Mystic Banner Nightfuryatom4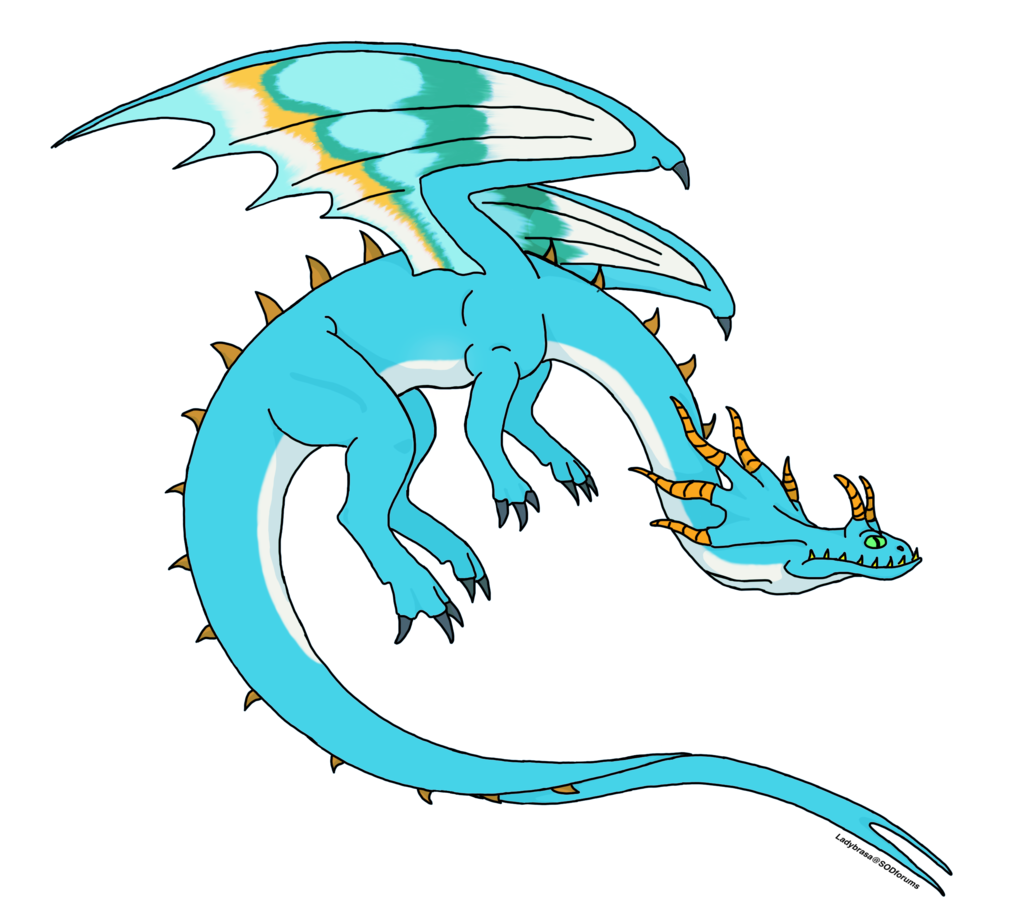 Aqua Rainbow The Thornridge(ladybrasa)
Cliffjumper and Wrecker the Hobblegrunt (Dorina the Dragon Trainer)
Viper the Ikran/Forest banshee (Kimbenoso)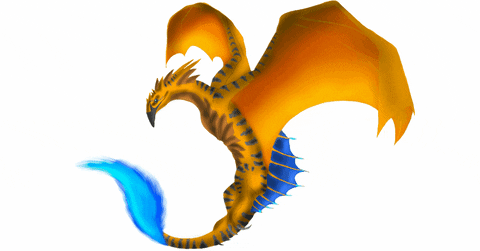 Jinhai the Cursedfire Wyvern gif (Kimbenoso)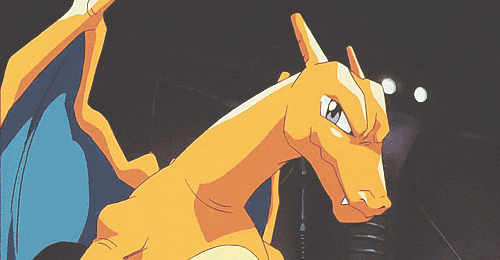 Charizard Gif courtesy of Pyrelyth
Holly and Coral the holiday Seashocker (WingsofValor)
Frey the Forest Wanderer (chimchim24)
Moonracer the Flightmare (Dorina the Dragon Trainer)
Makani the Starring Deciever (chimchim24)
Serefina the Gallant Flashfire (Golden Scarlet) Twister the Typhoomerang (Bow Ie)
Abalone the SeaWing (EpicShadows) Amber the MudWing (EpicShadows)
Skull Stalker the Skull Screamer (Golden Scarlet) Ghost Whisper the Skull Screamer (Golden Scarlet)
Me and my Charizard Charlie (Sky and Ocean)
Dragon License (Nessie)
Toothless and Smidvarg's Gang (courtesy of Dreamworks and Smidvarg)
Crystal the Dewmist (Cerebellum) Puru the Ominous Storm Rider (Golden Scarlet)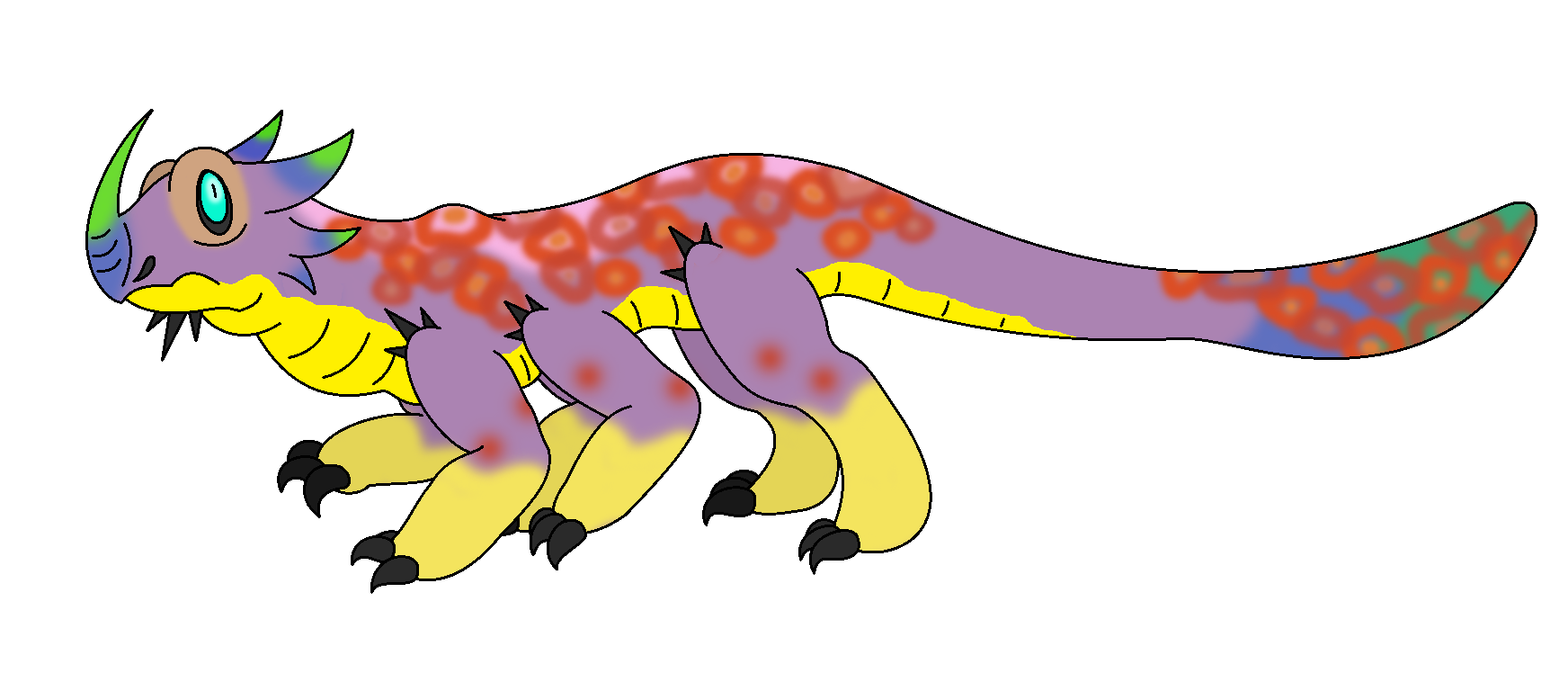 Koyi the Oriental Serpentfang (NightmareRebuff) Harper the Paranoid Sandskitter
Winter the Frost Fury and Queen Elsa (StellaMontague) Winter the Frost Fury - as an actual Night Fury! (Toothlessnightfury)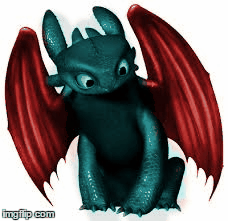 Icefall the Camo Fury and Shakka the Prisim Fury Sniper the bearded dragon lizard as a Night Fury(Toothlessnightfury)
Moondancer the Night Fury and Saber the Sabertoothed Horntail (Fury of the Night)
Moondancer the Night Fury (LinkWolf)
glitter text done by fury of the night
Clan Banner 1 and 2 Shadow Hunters of Berk (Amerissa)
Pokédex and Ashley Kashu and Dragonite (Sky and Ocean)
Auruma the Razorwhip (Colress)
Me and Garenth (edit done by the fabulosly talented AniuRavenWolf)
Snowfall and August the Horned Flight Furies (babybrothers3)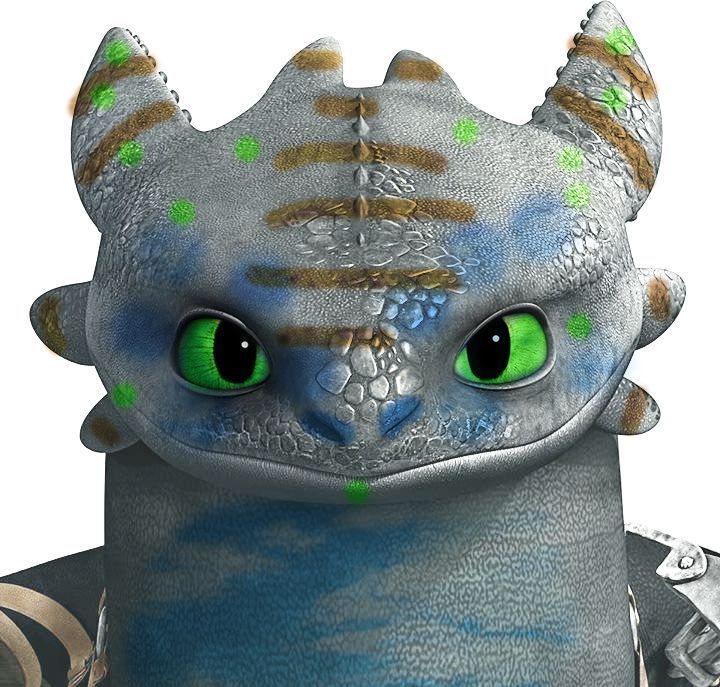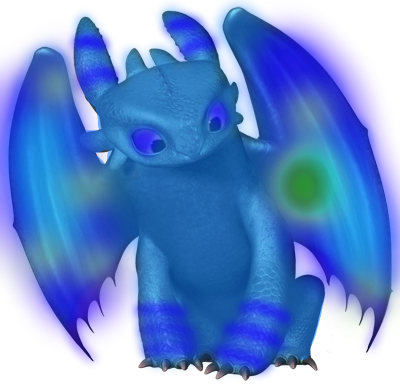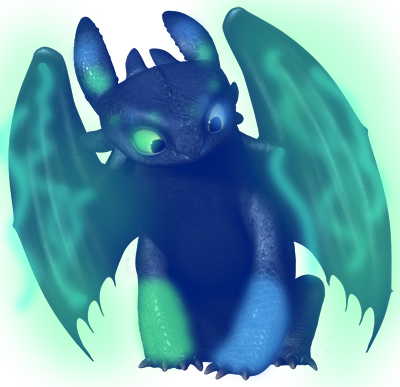 Silver,
and Borealis the Light Fury (mesaprncss)
Siamese Night Fury (xxHallaxx)
Calico Night Fury (xxHallaxx)
Heru the Sky Valkerie (Scobidous)
Garenth (Beareptilelover)
Artemis Beareptilelover)
Bruiser version 1 (Beareptilelover)
Bruiser version 2 (Beareptilelover)
White Tiger bouncie Fury (Twistedclaw)
Wrecker Banner (Autum5467)
Zephyr the Grapple Grounder (Black saphir) Baby Zephyr the Grapple Grounder (Stiger23)
Zephyr the Grapple Grounder (hrepetti)
Daesha and Dinek the Wolf-Faced Desert Runner and Thundwing the Thunderthief Avatre the Masked Ridgewing (Wutend Bonfire)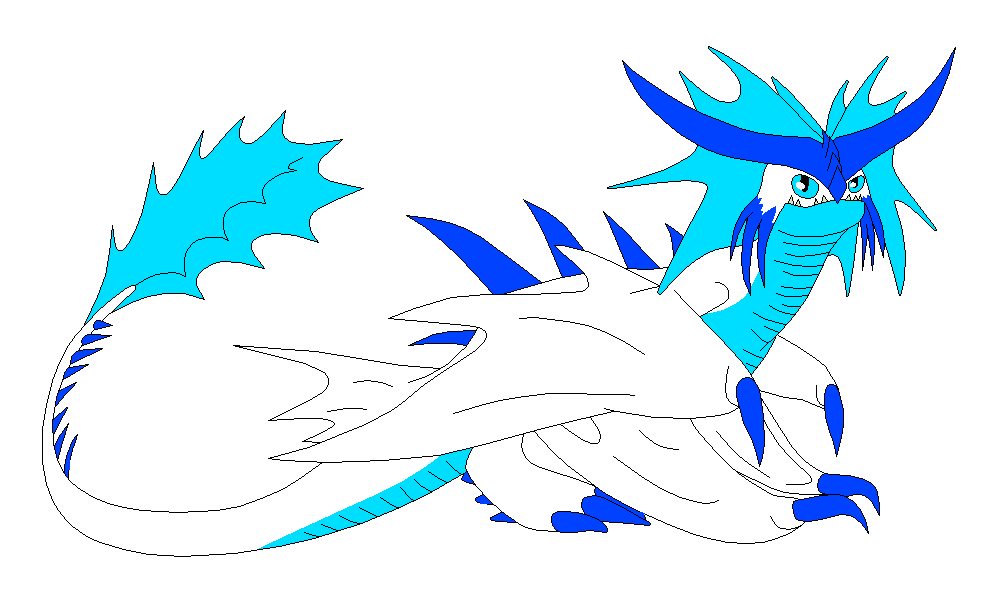 Navi the Stormcutter (Slyga)
Navi the Stormcutter bouncie (mesaprncss = color,
X

a
box-DS-Gameboy

= ba
se
)
Marina the Wavestroker and Mesi the Dilowyrm and Sky Dancer the Royal/Siren Flashbang (Goldenfury360)
Icefall the Camo Fury, Gambit the Albino Night Fury, Vetra the Jabberjaw (The Ecliptic Eight)
Asia the Velociraptor (Elsa II)
Verdentus the Shimmering Seascale (Coolerthandragons) Violet the Skrill (Zero the Ruthless)
Glory the Vinenecked JungleClaw (Skyler Smile)
Echo the Screaming Death (Candyblast)
Iris the Greater Banded Geckus Thrush the Greater Banded Geckus (TheMasterPlan47)
Aurora the Spike Roller (blackpanther0211)
Starchaser the Stingtailed Flamethrower (dragonlover0204)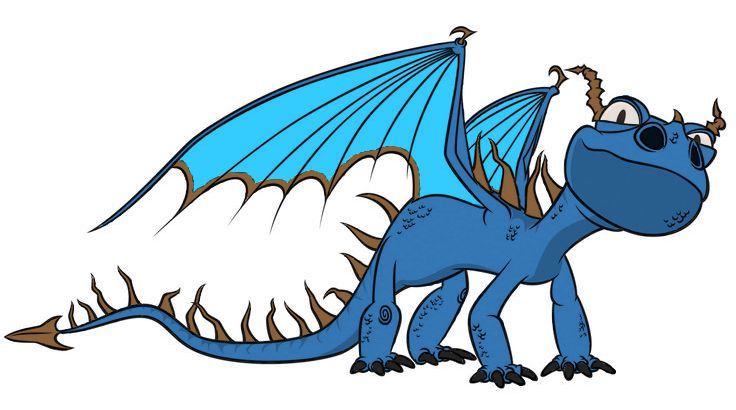 Lyall and Blue the Terrible Terrors (Snowflake12298 and Basrolo)
Delta, Charlie and Nitidus the Tri-Horned Dragons (EloraTm)
Skyfighter the Night Fury (Frytha) Swiftwind the Night Fury (Frytha)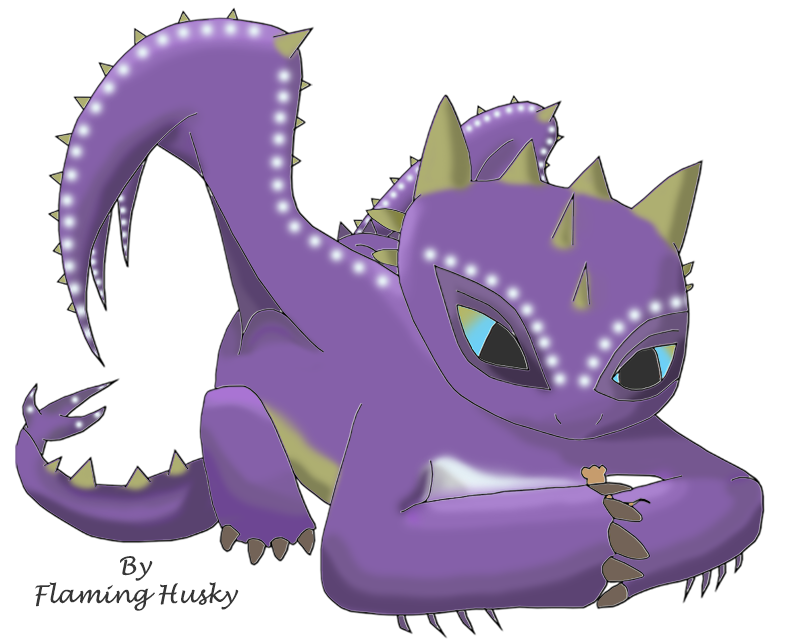 Jin-hoh the Sand Wraith (Flaming Husky)
Jewelsong and Moonsong the Deathsong (Stiger23)
Tue, 06/16/2020 - 01:43
#3
~
Gargoyles was my jam back in the day!
__________________
Small Signature Squad-- because we don't hate people and neither should you.
Neo // poopoo drawer
more cool links:
Peepo the most Powerful: King of the Night Furies ©
Who's online
There are currently 19 users and 69 guests online.