Alternate Universe where everything is the same except...
Wutend Bonfire
Offline
Supreme Viking Champion
The sun is sentient and owns a bank called Daylight Savings
(more to come)
__________________
Migrated to new account: ZestyDragonWing
Wed, 01/18/2017 - 00:41
#4
He's back.. Voldemo- Wutend bonfire is back..
(can anyone add to this madness?)
(if not then trockong)
__________________
Stop Boulder Class shaming!
BOULDER CLASS! BOULDER CLASS! OI OI OI!
Hai.
Welcome to my signature.
Since I am a person who is very, very lazy I (at this time) don't feel like making my siggy "fancy"
So, here's some stuff 'bout me.
I am a girl.
I like the color Blue/teal.
My favorite dragon class is Boulder Class.
my main dragon(s) are a Screaming Death named Odin, and a Skrill named Jayfeather.
I love Doctor Who, Merlin, Chuck, Physch, Harry Potter, The Kane Chronicles, and other nerd-y things.
My favorite Httyd dragons whose names start with the letter s are Screaming Deaths, Shivertooths, Skrills, Scauldrons, Smothering Smokebreaths, Snafflefangs, Shovelhelms, Sword Stealers, Snifflehunches (+Sneezelhunches) and Seashockers! (that's alot!)
And I am usually friendly :D
In-game name is: IIicedragonII (No, not lice dragon. Those are capital i's not l's. And you simply pronounce it as "Ice dragon")
Friend code: hmm.. P.M. me if you want it. Can't take any chances o3o
And I'm a proud member of The Phantom Lords! (ROAAAAAAAAR!)
I'm also a proud member of the recently-made forum clan The Sisterhood of Clams!
"We aren't perfect! We're women! We take what we want!"
I'll probably post some bios about my dragons, but I'm too lazy to do it right now XP
Amazing picture of my main viking OC, Eira Glacier, by Pixel!
Picture of my bestest-Screaming Death-buddy, Odin, by Dragonrider34!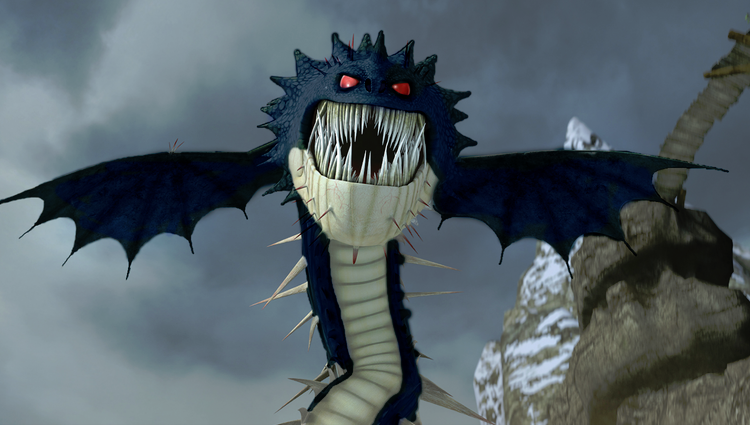 Picture of Odin eliminating the largest threat known to vikings: BUTTERFLIES!! Awesome picture done by ScarfyWings! (He's not a fan of butterflies, deathly afraid of them actually. I can only shudder in horror as he has now discovered they're flammable..)
Epic picture of Odin done by WutendBonfire!
Info card on Odin by ze great AllyNadderRider!
Picture of Jayfeather by Dragonrider34!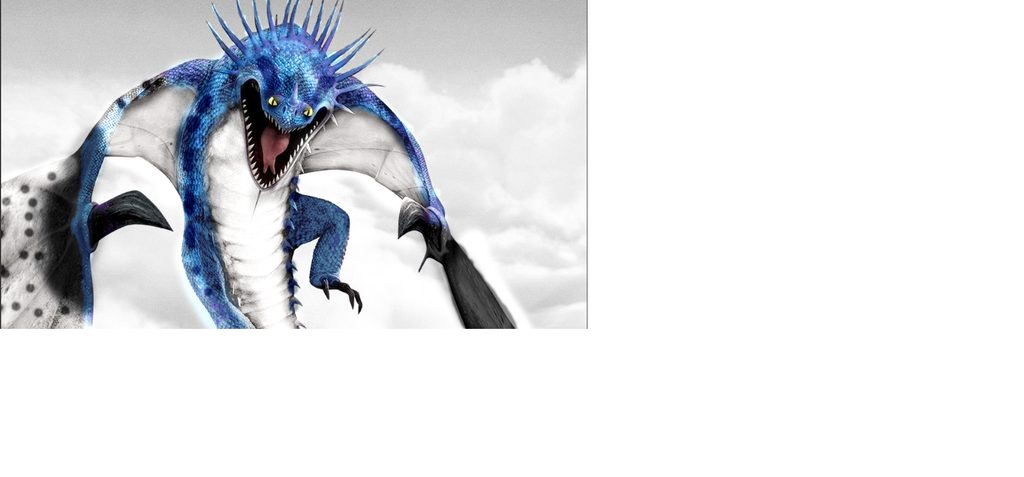 Oldscratch Johnson by Gigimon!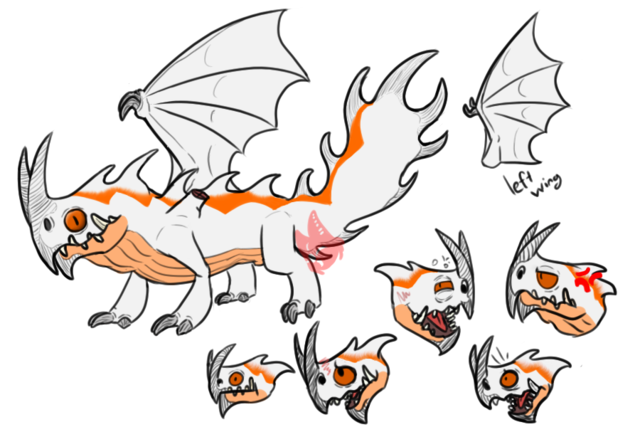 Amazing picture of Seawings done by Freakzter!
Picture of Spottedleaf by Tyrannosaur66!
Picture of Mage by FlamingHusky!
Adorable picture of Gadget by KareKare!
Amazing edit of Armakillo done by Siren-Spirit!
Permafrost the lone Snow Wraith by Huntress of the Storms!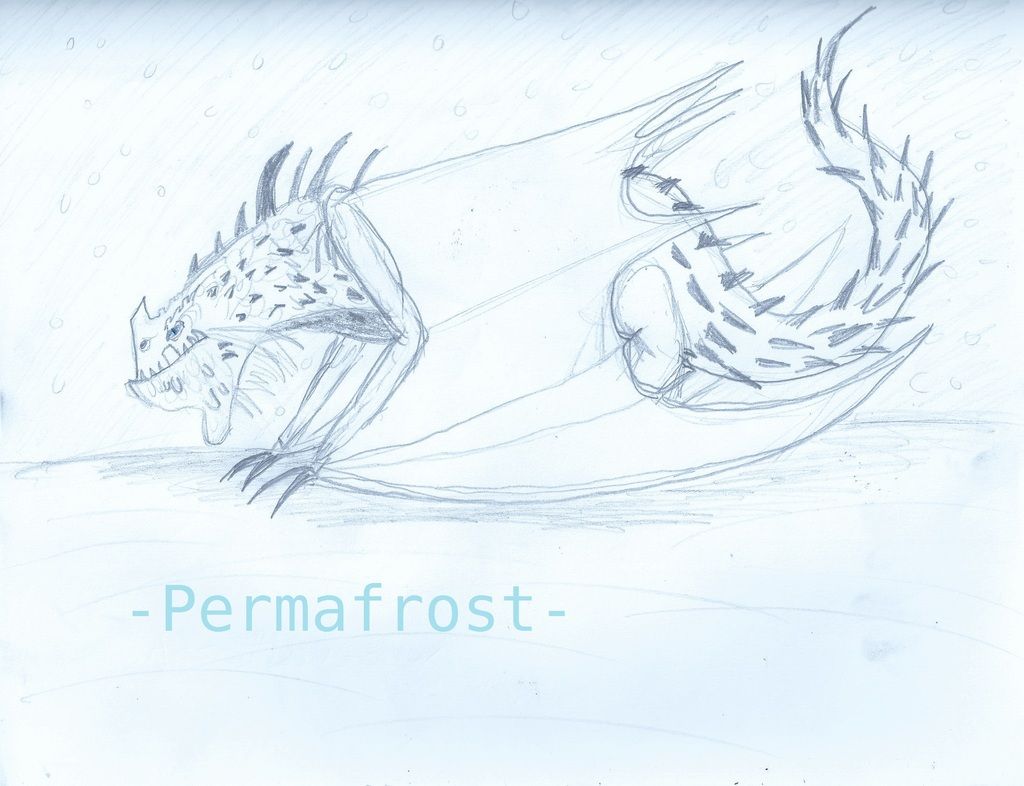 Great edit of Ignis my Monstrous Nightmare done by Frytha!
The Acidic ScuttleSting! Idea by me and this amazing picture by NightmareRebuff!
My ever-so-adorable Pan-Puffle Plumpkin by Sky and Ocean!
Blight the nightfury/razorwhip hybrid adopted from Tyrannosaur66!
Sea Glass, my first ever Aqua Borealis by Kcrocket & 1Flower!
Picture of Bluestar being... Bluestar by AngNadder!
Armakillo picture by Wildfire78!
Cute Shivertooth blinkie by Candyblast!
Picture of Graveyard admiring his precious chicken by NadderForever!
Picture of Doopliss by Dragonrider34!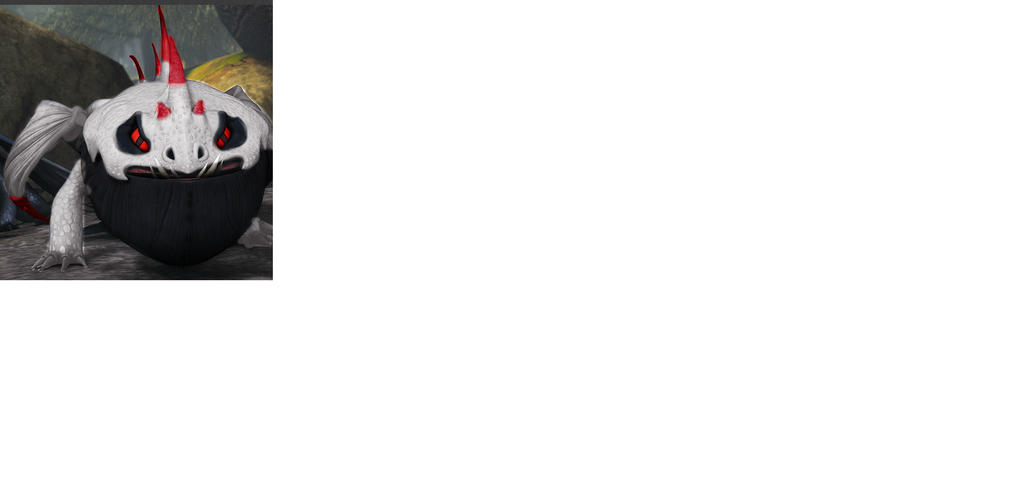 Clan Stuff/Miscellaneous:
(right now it mostly has things for the Sisterhood of Clams, however if I find some phantoms stuff I shall add it to this section as well)
The Sisterhood of Clams' adorable mascot, Clament! (Done by the clan leader, Sky and Ocean!)
Awesome Elder picture of Me, Zuski, and Gummy Bear (our codenames, respectively.) by Sky and Ocean!
All clam members by our clam leader, Zuski/Sky and Ocean!
My clam badge by Zuski/Sky and Ocean! (The derpy bird represents me perfectly.)
Check out the dragon fight club! It's a cool sort of 'event' area where we stick dragons head-to-head on eachother and vote/see which would win in a fight!
Currently there's a tournament going on! Which side are you on?
Fire..
Or..
Ice..
Personally..
Team ice FTW!
Lil' short:
Jayfeather: C'mon friend, this thing won't hurt anyone!
Odin: I do not have time to mess around with strange objects.
Jayfeather: Look, just hold still.
-Seawings makes sure to not be in the shot of the camera-
-click-
Jayfeather: Aha! Got it. Ahh fish paste, my wing was in it..
Odin: Hand that over this minute! I... want to see if you got my good side..
Jayfeather: HA!
Seawings: G-guys lets just bring this thing to Ice, o-okay?
Odin: GIVE ME THE PICTURE!!
Jayfeather: YOU'LL HAVE TO FIGHT ME FOR IT!!
Odin: GIVE IT HERE YOU EEL WITH WINGS OR AM I GONNA HAVE TO-
-Jayfeather flew off chuckling-
-Odin roared after him-
-Seawings whimpers and decides to follow-
(Funny picture of Odin and Jayfeather by Wutend Bonfire!)
Ha! Got ya >:D
(awesome gif of Odin by Peymae!)
Who's online
There are currently 36 users and 79 guests online.