Almost finished...
My birthday was two weeks ago (exactly) and for it, my boyfriend fascilitated the growth of my Cloudjumper (and various other stormcutters) plush collection. It is hard to pick a favorite out of the ones I have, but every new one makes me giddy. This one - will - be - massive.
He is currently missing his head (duh), facial/neck crest layers, and maleable wire which will enable the posing of his four wings. Once he is complete, he will be able to stand in the classic, Cloudboi pose, with two forewings on the ground, acting as legs, and the other two posed above, for flight.
I cannot wait to show you all the final product when it arrives, as I will be posing my custom Valka plush atop his mighty back.
*SPECS*
Size: He is a MASSIVE. At his completion, he will be approx. 40" long (3.25 FEET!), and stand approx 20" tall from the ground. His wingspan has not yet been calculated, but it will most likely come close to his body length measurements, when fully extended.
Materials: cuddle minky, poly fill, poly pelets/beads, metal wiring, essence of Cloudjumper soul]
Brand: Unbranded, sewn by a plushie-making artist, through a custom commission
Price: You don't want to know :3 (worth every penny)
Production time: Will come to about 7 weeks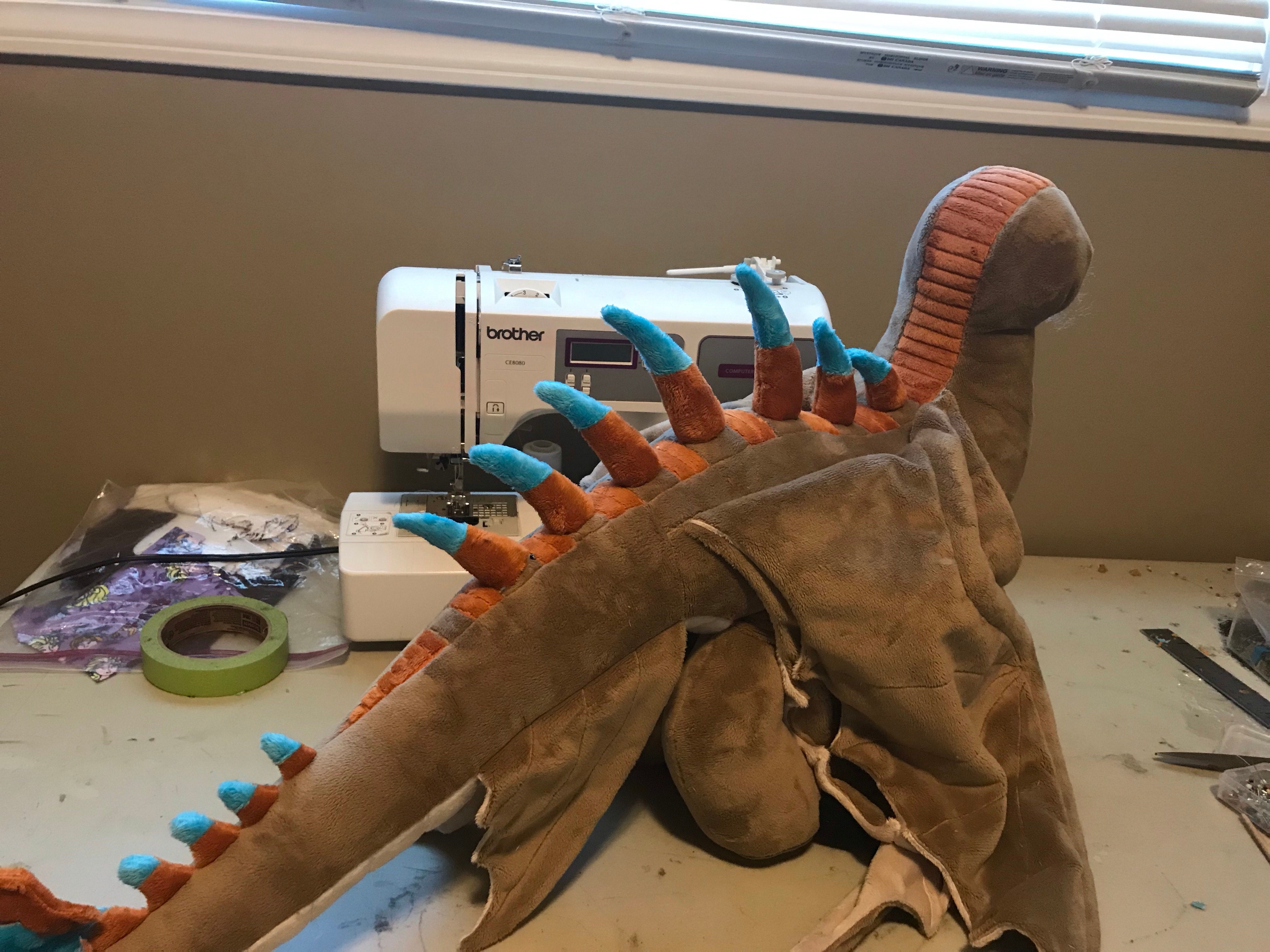 Sun, 08/11/2019 - 17:38
#1
Wow. . .
Wow. . . looking forward to seeing this lovely creation in its full Glory!!!
Mon, 08/12/2019 - 15:28
#4
Stormy fetch the subject!
Those are amazing :O I need giant dragon plushies in my life XD
Tue, 08/13/2019 - 05:30
#8
:D
Nice! He looks really good! I love it! :D
Tue, 08/13/2019 - 21:31
#12
Fang burnt the subject
Just stitch some eyes on the prototype and then you have a baby :D