All-New Scavenger Hunt!
Vikings, an ancient artifact has been hidden across the School grounds and the Dragon Riders need your help to find this mysterious item in this NEW Scavenger Hunt!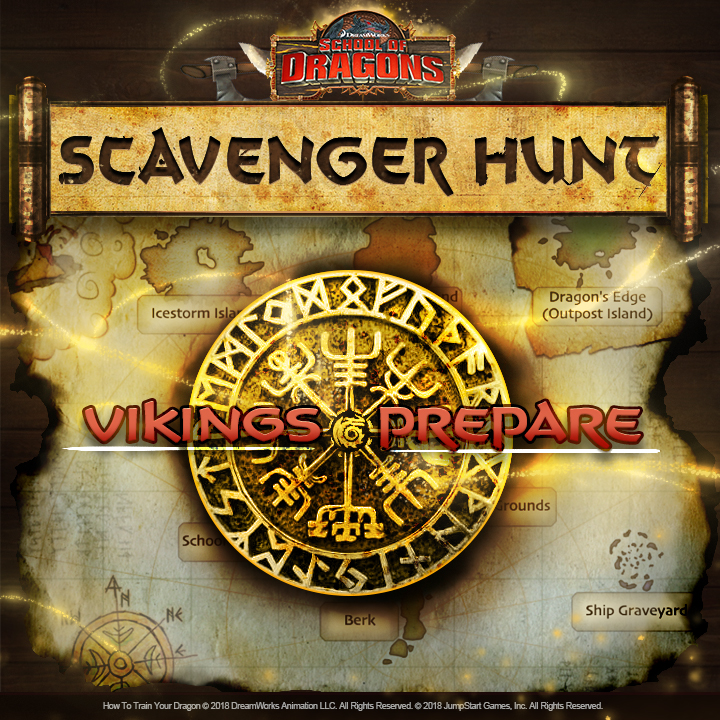 An age old relic has been broken apart and its pieces have been hidden away deep in the School grounds. It is time for a new Viking to unearth them and piece them together. Only the bravest of Vikings will be able to accept and complete this challenge. Will you be one of them?
Those Vikings willing to venture into this journey, will need to put their thinking helmets on and head to our social media every week. Here, a clue will take them to where they need to search as they slowly piece together this mystery.
Don't forget you cannot skip any clue, for only when you solve the first one will the next one be unlocked!
Start training alongside your dragon and prepare to crack this mystery! Thorspeed Vikings!