All-New Abomibumble!
A new hybrid dragon has flown into campus, the explosive Abomibumble!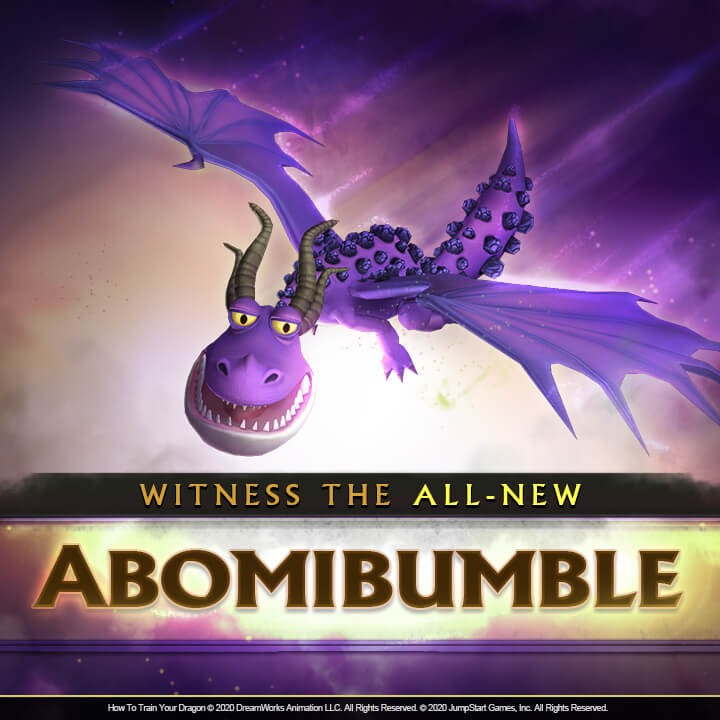 It was early morning when a dragon came tumbling into New Berk, it was Fishlegs who first spotted it. The dragon trainer took one look at this winged creature and immediately recognized it as the lava-blasting Abomibumble!
This dragon is a perfect mix between the Gronckle and the Monstrous Nightmare, and shares many of their best attributes. They're known for being amicable and quickly making friends with everyone, they also love sleeping and laying under the sun.
Vikings ready to train this dragon can start heading to the Trading Post and begin training the Abomibumble!