~12 Days Of Christmas~
There's 12 days left till Christmas. I have an activity for us but this is an IN LIFE sort of 'i challenge myself.'
Every day, up to Christmas Day, do something kind for someone that is out of the norm for you. Weither It's for the family, a friend , a co-worker, a (safe!) stranger, or for a fellow student at school you don't really know, do something that will make a difference however big or small. Not only will this brighten the persons day It will make you feel happy that you did a kind and good thing for another.
'You can repeat doing a deed for the same person but I encourage you to spread it among others as well. After, or at the end of the day, come back here and post what you did for who, or if its sinsitive you can just say you did a kind deed for (entery) and leave it. You have to actually DO it to post it. Alright? Lets spread some kindness! <3
__________________
gift waiting at sig end!
my discussion: Miraculous Ladybug-season 2
To join Unique Legacies, pm members! (info below)
(LEADER) Unique Legacies. We are all unique in our own way!
Me and Toothless II ~ 12-21-16 Edited by the amazing Donnala :)
I am
Art website down below!
CristalWings
(known as XCristalWingsX in SOD)
Having difficulty seeing gifs? Scroll outside the signature and back again!
Cristal...in her sweet self.
by the talented and wonderful: Byanne
i'm a big fan of miraculous...discussion link at top.
season 2 is coming to an end. :'( Waiting for last episodes.
But don't worry! Imma start season 3 thread soon! ;)
its a big time for us fans! check out the thread, + theory vids and episodes on yt and Neflix.
you might just become a fan yourself!
....Tales of Ladybug and Cat Noir
Adrienette umbrella scene (where it all started)
Marichat forever!
random MLB sentences I made/like.
-puuurrrrincess.
-That's a pawful cat pun.
-What? That was punny!
- eyeroll
-hawkmoths new name: Butterfly Freak! lol
- Rediculous, utterly rediculous...what are you? a cow? lol
- Cat you totally blow it, mentioning the total home lockdown.
-Am I the only one who wants to smack Marinette and tell her to get a hold of herself and go talk to him like she's ladybug...because she is? HONESTLY!
- imma smack Adrien 'we're just friends' Agreste if he says it one more time!
~
Art that has been published by CelebratingArt -no copying! without consent
"Colors of The Wind"~pestals -2015
"Anterior Poppies with Reading Woman" by Anna Ancher
my copy of it -acrilics
2017
Join my clan, #51
newest clan banner made by me. Free to clan members. credit me for art.
Our join page is not avaliable anymore, the form is useless, so...
To join Unique Legacies either click this link to see our chat page,
unique-legacies-recruitment-page-new and improved
...or PM elders with your
- forum name
-game name
-friend code
- trophy number
-how often you play
-if you promise to do what you can to help the clan and be a part of it.
Active Top Elder: tizzilizzie
>Active elder:VasyaM2000(framherjaOfGods)
Currently on No. 51 in top clans. We value uniqueness! Make your legacy yours! We are very friendly and always wanna hang out with friends or clanmates. We help each other who is in need.
Clan Leader: Me
Current Members: 52/100
Current Elders: , TizziLizzie, Holaciao, firethefighter, Vasya2000.......
Clan Rules:
1. Must have at least 100+ trophies to join
2. Must be friendly and helpful
3. Respect each other
4. Win trophies every so often you play so we will move up(be active often)
5. No hackers (if u see a hacker from the clan report to me w/ proof)
6. Make your Legacy yours and have fun! :)
We are very nice to each other and are like family! Each one of us is unique in our own way! If you want to join, follow instructions above. Must have at least 100+ trophies to join! To automatically become an elder, you must have 2,000 trophies! If you are axcepted, you may introduce yourself in our chat page, Unique Legacies Talk Show! in the Barracks. Make your legacy yours! Thanks!! And good luck!! ~CristalWings :D
I am a member of the SODPD. I will not hesitate to take your keyboard in!
listen:
enjoy more!
Toothless II, my herd alpha, who protects my signature.
credit to: Rebell
Type: Young Lady
Nickname: Cristal
(did you know Cristal is only
my avitars n.n.? yep)
Age: 18
B-DAY IS: Feb,12th
adventure level:35
farm level: 23
stars: 2 gold
Clans: Unique Legacies
The Dragon Racers
Rank: Leader
member
Leader: UL: Me (formally fire the fighter)
Trophies: 1950+
Country: mid-Eastern USA
Besties: ClayCanyon,
TizziLizzie,
ThunderBird, formally xXSadieCaneXx,
Andlangur,
sPLANTWINGs,
framherjaOfGods)vasyaM2000)
Floof dom(floofqueen)
QueenAbagail
(previously known as Springvneedham),
FireTheFighter
(previously Firefighter),
Ivy is Deadly,
Olivia is Amazing,
and TightWing.
Special someone: xWaveRyderx
Hang out: Wilderness, Training Grounds, & Edge
Friend codes: PM me for it
Personalities: Loyal, Kind, Encouraging, Forgiving, Caring, Patriotic
Art
Art website: http://snpart.wixsite.com/creationbybrush
My second and up to date drawing of CristalWings, holding the flower given to her by her special someone.
My first hand drawn viking drawing of me.
My first hand drawn drawing of a friend, now Thunderbird, and her dragon, Melody.
My viking, done by my wonderful friend, ThunderBird, or xXSadieCaneXx
10-15-17
newest clan banner made by me. Free to clan members. credit me for art.
Unique Legacies Crest- handmade- free to members (credit-by CristalWings)
Unique Legacies Clan-based dragon- by Wutend Bonfire
free to members-credit wutent bonfire
Legacy:
These dragons act as an omen of peaceful passing. Between their resting posture of a hung head, and tri-pupiled eyes, it's easy to see how this calm dragon would spawn legends and myths around it. In the wilds, they live by ocean cliffs or among rockpools, scavenging molluscs and seagrasses, plus the occasional trapped fish. They are better at swimming than running or flying, and often their wing shape and patterns can be just as entrancing as their eyes.
Real-Life favorites:
winter
blue
horses
purses
art
singing
acting
music
dogs
(chihuahuas alot)
cooking
movies
friends
httyd
miraculous ladybug
I Love:
1. Hanging out with friends!
2. Taking car of clan!
3. Winning races!
4. Getting new dragons!
5. Quests!
6. Soaring through the sky!
Current Dragons:
in received order
1. Jewel (lady nadder)
2. Zap (guy shackjaw)
3. Red Amber (lady deathsong)
4. Valor (guy armorwing)
Fav. 5. Gold (lady razorwhip)
6. Raphael (guy singetail)
7. Rocky (guy erutadon)
Fav. 8. patriot (guy typhoomerang)
Fav. 9. Toothless II (guy sand wraith)
10. Queen Elsa (lady groncicle)
11. Aquada (lady sliqifier)
Fav.12. Leena (lady sand wraith)
13. Gecko (lady flame whipper)
14. Silver Moonlight (lady whoolly howl)
Me and my Flame Whipper, Gecko, as a baby.
Cristal's origins:
Cristal is Astrids cousin and friend. Her dad was Fearless Finn Hofferson, brother to Astrids Dad. Cristal is 2 years younger then Astrid though she sometimes thinks and often shows she just as smart. She has a more caring personality and connects more with dragons on a soul and mind level. Just the same Cristal admires and loves her cousin above all. She was born with really light blue black hair but after exposure to a dragon it lightened to an aqua blue unseen by Vikings before. At first she was teased because of this but at age 12, she made her first breakthrough to a pink blue nadder in front of all of Berk. Now she is known as a sort of "dragon whisperer." On her first flight on the pink blue Nadder she named Jewel, it was chaotic but she soon gained her trust and they flew flawlessly. After that Cristal was given the name CristalWings because of her great flight skills with dragons. Currently, Her sand wraith, Toohless II(aka Tooth) is her loyal companion and alpha of her trained dragons. Tooth has a little sister sand wraith that Cristal named Leena. Leena is a bit spoiled as she hatched with a beautiful rare pink dragon skin and she refuses to get it dirty. At first Leena was reluctant to learn to fly and she was a little wobbly for a while but now she glides through the blue skies with ease. Cristal lives in the one hut below and to the left of buckets house in berk. She isn't a part of the "gang" but she is considered a dragon rider. When the dragon training began she very much wanted to join but it wasn't meant to be. She does however join and help them occasionally. She's currently the leader of the clan Unique Legacies. She trains dragons by being on their level to gain their trust. She also uses her gift of song to soothe and be one with them. She is devoted to the well being of dragons and is a protector of berk.
Gamer's Biography:
Hello everyone! I'm CristalWings! I'm Leader of the rank #51 clan, Unique Legacies, and a member of top 10 clan, The Dragon Racers! I have been playing SOD for 2 years now and a forum for over 1! I love all of the HTTYD movies and seasons! (but i like the first best!).
I also adore Miraculous Ladybug! Like really adore. I have a fan page for it at the top. Pound it! ( kudos to those who know where that's from!) Like most I adore Hiccup and Toothless! I am not a member sadly but I dont like the idea of paying real money to play a game. (that doesnt mean im not a serious player!) But I have done a free month of membership and did quite a bit of the packs!
I love painting, (my account pic is one that I painted!!) singing,acting and of course playing SOD! My favorite music artists are TobyMac, Britt Nicole, Mandisa, and For King and Country! I often watch game videos on youtube! LOVE super mario odyssey!!! I love dogs and horses! My favorite color is light blue which is how i came up with my name.
I have bought the Edge, Icestorm Island, Impossible Island, Return to dragon island, and the deathsong pack. Whenever i find an argument i try to stop it with everyone leaving happy so i guess im a Peacemaker here in the game. Im always posting something cool so check out my track! I love God and I love you all! Keep on shining!!!
~ CristalWings :D
free to members(credit- by firefighter-inactive)
My Screenshots
Happy Friends Day!!
Me and my groncicle Queen Elsa on the lookout.
Me and my younger sand wraith Leena.
Puffinsss
ME
GIFS
Majestic Toothless
How to Train Your Dragon movie poster
inventive
Duh da duh We're dead. (love it!)
How To Train Your Dragon 2
Doesnt Toothless have a cheshire-like smile in this picture!!! So cute and different!
friend fight
3..2..1..HES DOWN!!!
Funny POTC gifs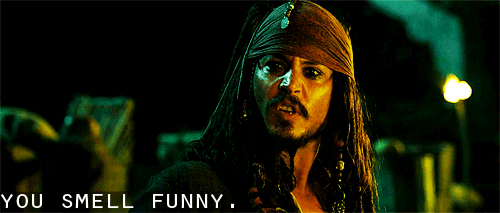 lol lol lol :D
WOW! You made it to the end! Congrats...thanks for viewing!....hope you have found some intresting info from it! Maybe a laugh or two! and here's a cute chihuahua pic for your sig. Have a spetacular and sparkly day!~CW<3
Here's the link for it if you can't see it.
Thu, 12/14/2017 - 05:13
#1
A wild post appeared!!!
I don't even have my tree up yet! Ek!
__________________
Welcome To My Signature
"If you live among wolves, you have to act like a wolf" -Khrushchev
In Game Name (IGN): WolfandStar
Friend Code: Not Accepting
(By Arrow)
-----------------------------
------------------------------
Wolf
Art was done by Fireflash
Wolf is my in-game character. Her full name is 'Wolf and Star'. She takes on my own personality, which is quite similar to that of Lynx. During quests, Wolf loves to muck around and try to break the system by utilizing glitches- just for laughs, but she always produces reliable results. She is a fair Viking and she never uses glitches for her own personal gain. Some of my profile info will be listed below:.............
In Game Name: Wolf and Star..............
Friend Code: Not Accepting...................
Clan: The Phantom Lords......................
Trophy Count (About): 7,600...............
-----------------------------------------------------------
Characters:
Lynx
Art was done by DuskDayBreak
Lynx is bold and loud. She is like Luna Lovegood in the sense that she is rather... odd. Loud, shameless and weird. She is more animal-like than human. Lynx enjoys being flashy, showing off her skills. Once she sets her mind to something, she is naturally good at it. The problem is that she loses focus easy and doesn't like setting herself to standards. She craves adventure and can grow bored easily. She is particularly fast on her feet but has low stamina levels. She is strong and tall for her age. Lynx is stubborn and laid-back most of the time. She does not like to follow orders. Some of her skills include: being double jointed, the ability to be able to climb almost any surface, very good at mimicking animal sounds and is EXTREMELY good at sneaking around. However, there is a side to Lynx that she does not show very often. She is very lazy and selfish at times, mainly because she lacks compassion towards humankind, caring more about dragons and animals more so than humans. This tendency causes her to be merciless in the face of battle.
..............................Lyra
.....................Art was done by Marg The Loony and Chameishida
Lyra is very sheltered and shy. She suppressed her emotion and looks down on those who do are emotional. Lyra can be rudely sarcastic at times and accidentally offend someone. Don't expect a public display of remorse. This does not mean she is feelingless though, she feels emotion, but, she is just very insecure about it. She does not like showing weakness or personal attachment, more insecurity, and less sociopathy. Though in fights, she doesn't appear to have a sense of honor and isn't afraid to fight dirty. Lyra is willing to do anything to ensure her well being, and the well being of her mother. Which could be a weakness. She values her self-preservation. She usually has her hood masking her pale delicate face, which sunburns easily and long hair.
Nyx
Art was done by DuskDayBreak
One of Nyx's most defining traits is her brash and sarcastic attitude towards everything that breathes. She is the type of girl who does not have to do much to stand apart from the crowd. However, Nyx is no way an extrovert, the reason why she puts herself in social situations is purely one of two reasons, the first one being is that she wants to go people watching. Where she sits in some corner and watches people, how they react and their social cues. She just observes them, untangles their motives and finds their interests. The second reason is that she wants to show up the competition, along with being stubborn, Nyx is a show-off. The problem is, natural talent can only get you so far. Because of her years from people watching, she has become very keen on observations. Smarter than the average person, she is able to look at any given Viking and deduce a thing or two about them. Sort of like Sherlock Holmes but not nearly as skilled. With her great intelligence, comes social anxiety. Nyx buried this under layers of brashness but, this insecurity can be sorted out by the way she avoids social and emotional get-togethers. Due to her inability to express her social anxiety, Nyx finds herself at a lack of friends. She usually plays this off as her not wanting any friends but sometimes, when a dragon is your only friend, you can get lonely. The result, she makes a lot of enemies. Usually because of her showoff-ness and Brash attitude, and sarcasm. In reality, Nyx wants some friends, but she sees this as a weakness and as part of her insecurities which she buries deep inside of her and does not let anyone see. She's not edgy, she's just misguided.
Aeryn Nyght
Art was done by Tosilohi
Aeryn also has a sense of show-off-ness, an over-the-top, dramatic character. She takes any given situation, brandishes it with a flare of sarcasm and performs, drawing attention to herself all the while managing to act edgy or sweet, or however she wanted to be perceived. This need of hers to put on a show made her invaluable to the man while she was on his side. Like the theatre kid she should be, Aeryn has expertly crafted this skill of taking on different personas, and she isn't afraid to add in some cliche drama to her dialogue and actions. Constantly referencing pop-culture, Aeryn is interesting, but the tiring person to be around. The problem with her extroverted, boldness is that few get to witness the actual Aeryn, not one of her many characters. In a sense, it is quite similar to the multifaceted personality disorder, only, Aeryn recognizes her many personas. She chooses not to show anyone her true colors due to some insecurities. These different personalities are the shields she has put up for emotional protection. With Aeryn, you never know if her reactions are genuine or just part of the show.
Gail Cyrek
Art was done by Katarile
Gail is very softspoken. She does not like attracting much attention as people have a tendency to stare. She is very insecure about her face and does her best to conceal it. She gets very annoyed if someone asks about it. However, with this silence comes the ability to listen. She observes the world around her and is able to spot even the tiniest of details. This silent brilliance has made her a stellar judge of character. She reads body language very well and has a certain flare of stubbornness about her. Still, she is very dark. Generally, when she speaks, most people cannot hear what she says, which is probably a good thing because what she does say is usually pretty dark or gory. She often says random and slightly disturbing things and speaks extremely softly anyone can barely hear her. Gail seems to be pretty timid but is generally ruthless. She is a bit of a pyromaniac and will do almost anything to get her way.
-----------------------------
------------------------------
Dragons:
Nightshade
...............................................................................................................................Edits were done by Rebell and Cocopuppy
Deathstalker
......................................................................................................................Edits were done by Archer and Zikta................. ..................................................................................
Who's online
There are currently 25 users and 92 guests online.