~°Catchy Subject Field Slogans°~
Aaaaah the subject field... The dreaded Subject Field. The part of a post where you are supposed to explain what you will be discussing in your post. Pffffft! Boring! No body does that. Instead they come up with catchy or funny Slogans. And, if your like me, you enjoy seeing what people put down.
So, in this thread let's share some of our favorite ones, the ones that we've seen, or use. And suggest some for people who are stumped on what to right down.
Over the years I've had quite a few subjects. My current one is: A wild post appeared!!!
This is a reference to pokemon (which I'm actually not much of a fan of. Sorry). But I have used a few different ones like:
Whats a subject?
Uhh... Hi?
Im sorry... But I dont understand, why do I have to write a subject?
Huh?
Hi T.... How's it going...
So, what are/were yours. And what were some of the best subjects you've come across?
__________________
(By Megaboltphoenix)
The Triple Stryke appreciates the love he's getting, but he does not like to be around those who don't learn to wait for him. (Post this on your signature if you agree).
by Stinger23
By: Tosilohi
___________________________________________________________________________________
Hi there, for random reasons, try to find and count the diamonds (♦) Ive placed around my Signature. The answer will be given at the bottom.
------------------------------------------------------------------------------------------------------------------------------------------------------------
Im Not a art theif so I try my best to give credit. Im not perfect so please, I accept constuctive citisim, don't be rude.
________________________________________________________________________________________________________
(by: ScaleFeatherz)
by Megabolt
By Pixel
Profile Pic: Laykary
By: Witcherforever
_______________________________________________________________________________
Name: Wolf and Star♦
Friend Code: Not accepting friend requests
Friend List Status: Virtually empty. (I cleared it out recently)
Clan: Phantom Lords
Trophies: 6,100 (always rounded, not accurate. Gives you the General idea.)
Dragon Count: 45 ♦
_______________________________________________________________
Oh! I'm so sorry! I completely forgot who made these banners! I really like them and would love to keep them so please, if you see one of your banners on here please tell me so I can give you credit!
Nightshade: (By: Me)
Nightshade and Azure By Werewolfgirl
My Hideous Mudcutter Slpish and Splat By: Ladybrasa
♦
By: CocoPuppy of Nightshade
Hapoy belated Easter?
By:Umbreon27
______________________________________________________________________________
(by Nessie)
All of the Following images I got from online. And I give credit to whom ever made them... if you see an image here you own and dont want me to display please PM me so we can work something out.
More toothless cuteness...
♦
♦
(3D Toothlessness)
♦
Now for OCs
♦
This is Cleopatra also made by Autumn5467
This is my BewilderFury named Christmas made by: SpottedBreeze
This is Ornament made by: MidnightMare
♦
This is Neon and Alpha hugging made by: TildenWolfGirl
♦
images made by: Toothless572
This is Forest And Solar's babies
This is Cleopatra and Ender Dragon's
And this is Bolt's and Fearless's babies (Made by: Toothless572)
This is a nightfury and skrill hybrid made by: Rei♦
This is the same skrill Nightfury hybrid, made by Tryannosaur! Her name is Ferocity
This is Cleopatra made by ELSA II♦
This is of wild toothless made by SadoMazoCat
This AMAZING pic of Solar was made by the one and only DUCKIE
♦
Arashi by: AngNadder
By: Tryannosaur66
SandWraiths... xD
Answer: 13
Did you find them all?
Sun, 03/19/2017 - 10:17
#4
We have to have a subject?
I forget my subject a lot these days, because I'm very busy....... anyway, I usually do something related to my dragons, for example:
Mom, Sundance ate my subject
Sundance, stop choking, have you seen the subject?
Have you seen the subject Sundance?
Or I use my different dragons for it.
__________________
Signature under construction!!! Beware the workers, they get angry when they don't get their fish
I have 40 dragons as of now.
I also have 1annoying sister, a mom and a dad, and a black toy poodle named Coco
A picture of my dog. Yes, she is full size, at three and a half pounds!
About me:
Birthday: 18 of February
Favorite dragon: Tide Glider, Sand Wraith, and Flightmare
My hobbies: I am a pretty good drawer, I love reading, and, most of all, love playing SoD and other dragon games.
Main dragons: Sundance the Tide Glider, Moonrise the Sand Wraith, Stormbolt the Skrill.
Favorite place in game: Berk Docks
Dragon 1. Female Deadly Nadder named Lightningsky (titan)
Dragon 2. Female Whispering Death named Golden mist (adult)
Dragon 3. Male Monstrous Nightmare named Firestorm (adult)
Dragon 4. Male Hideos Zippleback named Sparkle Spike (adult)
Dragon 5. Male Gronckle Named Silver Stone (adult)
Dragon 6. Female Devilish Dervish named Ragestorm (adult)
Dragon 7. Female Gronckle named Rocklette (adult)
Dragon 8. Female Stormcutter named Stormblaze (adult)
Dragon 9. Male Thunderdrum named Thunderglory (adult)
Dragon 10. Male Groncicle named Icicle (adult)
Dragon 11. Male Razorwhip named Hurricane (adult)
Dragon 12. Female Razorwhip named Wintershield (adult)(expansion pack was glitch gave me two razorwhips instead of one but I don't care)
Dragon 13. Female Deathsong named Melody (adult)
Dragon 14. Male Armorwing named Armor Kelp (adult)
Dragon 15. Male Whispering Death named Razorcrusher (adult)
Dragon 16. Male Thunderdrum named Thunder Wave (adult)
Dragon 17. Female Single Tail named Diamond Wind (adult)
Dragon 18. Female Eruptodon named Sparkrystal (adult)
Dragon 19. Male thunderdrum named Thunderash (adult)
Dragon 20. Female Snow Wraith named Snowfluff (adult)
Dragon 21. Female Quaken named Air Crumble (adult)
Dragon 22. Male Sweet Death named Sugarrush (adult)
Dragon 23. Male Screaming Death named Firescream (adult)
Dragon 24. Female Hideos Zippleback named Bow and Arrow (titan)
Dragon 25. Male Prickleboggle named Cucumber (adult)
Dragon 26. Male Hobblegrunt named Airdew (adult)
Dragon 27. Female Raincutter named Aireign (adult)
Dragon 28. Female Monstrous Nightmare named Darkfyre (adult)
Dragon 29. Female Tide Glider named Sundance (adult)
Dragon 30. Female Thunderpede named Lavacrash (teen)
Dragon 31. Male Deathsong named Harmony (teen)
Dragon 32. Male Thunderpede named Blackice (baby)
Dragon 33. Male Sand Wraith named Moonrise (adult)
Dragon 34. Female Skrill named Stormbolt (teen)
Dragon 35. Male Mudraker named Earthlake (teen)
Dragon 36. Male Moldruffle named Mudslide (teen)
Dragon 37. Female Shivertooth named Sparkle light (teen)
Dragon 38. Male Sliquifier named Seadance (teen)
One thing to make clear: I REALLY LOVE DRAGONS!!!!!!!!!!!!!!!!!!!!!!!!!!!!!!!!!!!
My background story:
Backstory: Sablie was a very exciting girl. She was just a toddler when she learned of Dragon Fighting. She was five, and didn't understand anything. But she went along with it. Soon, a terrible storm hit, her parents were putting her and her two year old sister into the cellar to stay safe, when a huge wave of flood from the ocean threw down the door and washed away the house, as well as the crate where she, her sister Elira, and all the supplies in their (an axe, food for a week, fresh water, rope, swords, bow and arrow, other Viking stuff, spare change of clothes for everyone in the family, blankets, flint and steel, and a yak hair tent) were washed away to sea. Her parents most likely drowned, and although they couldn't swim, Sablie turned out to be a natural. Soon lulled to sleep by the waves, she curled her sister toward herself and slept. In the morning, as the sun shined into the crate, Sablie saw a remote island not far away. She jumped out of the box, this being a mistake for she didn't expect the ocean water, grabbed the side of the box, and kicked her legs with all her might, holding on for dear life. She paddled in the direction of the island, and got to the shore. Slowly placing the tent far up the shore like her parents taught her, she made quite a cozy home. Starting a fire with flint and steel and driftwood, she took some meat she found in the crate, and cooked it, and mashed up part of it for Elira, who was now crying. Cradling her and feeding her the meat, Elira slowly went to sleep. What she didn't realize is that the crying had attracted a dragon. When she heard a roar, she ran outside with a lightweight sword to defend herself and sister. When she got outside, she saw a rare Sand Wraith. It stood outside, cocking its head at the tent. Sablie dropped her sword as she was shaking terribly. The dragon looked at her, and nuzzled his nose to her. Looking the dragon in full eyes, she didn't see evilness. She just saw warmness. Reaching out her hand, the dragon touched it with his nose. Hugging the dragon and crying, she fell asleep under his wing. She woke up around noon, and found no sign of the dragon. Thinking it was a dream, she gathered the rest of the supplies and took them into the tent when she heard the beating of wings behind her. It wasn't a dream after all! The dragon slowly dropped what he had in his claws, which were fish! Food! Sablie smiled and hugged the dragon. The dragon bent down and extended his wing for her. Un surely, she climbed onto his back, and he took OF on a calm flight around the island. She returned to find her sister crying again, and shushed her gently. After cooking the fish, she mashed more for her sister and gave the dragon his share too. That night the dragon didn't leave the tent, and slept next to it, keeping it warm. After a few days, they moved to a clearing near a spring, with lots of saplings. Using the axe, Sablie cut a big wood pile by the house. Every day at the rise of the moon she went flying with the Sand Wraith, and that is why she named him Moonrise.
When she was seven and her sister was four, she was scouting in the wilderness for any deer she could hunt, when she stumbled against a d.ead Razorwhip and four eggs. She kneeled down and felt each of the eggs, and she couldnt feel a heart beat in the first three. In the fourth one though, she could feel a faint heart beat. She took all four eggs home anyway, and when she came to the tent where Elira was rolling in the sand with Moonrise and cooking lunch, she felt an egg shake. Calling her sister over, she set the egg down in front of her sister, and the egg completely split apart. A baby Razorwhip fell out, and Elira immediately fell in love with her. Naming the baby Razwhipway, the two haven't been seperated since. The rest of the eggs never hatched, though Sablie didn't give it up until a week later, when she broke them in half to use as bowls. (I included this part of the story because it means a lot to me, and helps understand the ending better)
Sablie was ten and Elira was seven, when a bad storm hit. The next morning, Sablie steeped out of the wooden shack she built to find her beach much destroyed. Calling her sister and Razwhipway (who was now a broad wing) to help clean up when she saw a peculiar sight. A shiny pink body was laying on the beach. It was a Tide Glider. She was a beauty. Calling Moonrise to help her, she pulled the Tide Glider into the yard (which was pretty much beach). When the poor dragon woke up, she looked around, then finally, deciding we weren't a threat, spit at herself. Everyone started in shock at the dragon. She whipped around and looked at us. Her wounds were gone, and we couldn't stop staring (even Moonrise and Razwhipway). Sablie slowly approached her with a sea bass. Not taking her eyes of Sablie, the dragon ate, and accepted a green plant dragons seem to like. After that, she stared at Sablie, and slowly reached out to touch her hand. Sundance was named for the way she danced in the sun, in the mornings. There were now three dragons living with them.
It had been a year since peace was brought to Berk from the dragons, although Sablie didn't know it. She was fourteen years old, and now even Razwhipway could fly. They used hand made saddles from deer skin and boar tusks with wild dyes. Sablie was flying Moonrise around the islands, when she noticed a black dragon that she had never seen before. She of course, knew most of the dragons on her island, and this was one she had never seen. Munching on an apple, she decided to make friends and find out the full look. This dragon was faster than Moonrise, which was a surprise since he was the only Sand Wraith and fastest dragon on the island. She landed where she saw the black dragon land, but was shocked! There was a rider standing next to the dragon saying "This is a new island bud. Do you sense any trouble?" The black dragon snorted, and turned in her direction, where she was concealed behind the trees. The Dragon walked over to the trees now, and pushed Sablie over so she fell in the riders view. He looked as shocked as her. He looked at her and said "Hello, we are friends and don't want to hurt you,". Sablie was scared as she was the time she saw Moonrise for the first time. "Who are you," she managed to say "What do you want from my island," The stranger looked at her and said " My name is Hiccup, and we are not going to take anything from this island. We will help you if you want us to",. Feeling she could trust him, she told him her story, and about Moonrise, who was happily playing with the Black dragon, who looked surprisingly like Moonrise. Afterward she brought him to the shack, where he met Elira, Razwhipway and Sundance, and he told them about Berk. "I think we used to live on Berk, at least that is what mommy said," said Sablie, "But how? I thought Berk fought dragons,". So Hiccup told her about the peace, and Toothless. Finding that they did want to go back to Berk, Hiccup stayed the night, then helped them to Berk, and helping them build a good big Viking hut with stables and get fresher weapons. They had lived peacefully at Berk ever since.
My viking, Sablie, by mangopopcorn. Thank you sooooooooo much!
Backrounds of dragons to be posted soon!
Dragon #1. Deadly Nadder named LightningSky. Nickname: Skyli.
Personality: Curious, slightly aggressive, likes to make me laugh!
Favorite food: Roasted chicken in fish sauce (no offence Tuffnut).
She was my first dragon, so she considersers herself an alpha.
LightningSky my Deadly Nadder and first dragon!!!!!
Amazing edit of Lightningsky by Zitka! I love it!
Dragon #2. Whispering Death named Goldenmist. Nickname: Misty.
Personality:Aggressive, Adventuroes, likes everything in tip top shape.
Favorite food: Golden roasted potatoes with a side of asparagus (I taught her to like that so i wouldnt have to eat mine).
She acts like the lady of the house in front of males, and she considers herself beautiful.
Goldenmist my Female Whispering Death and Second dragon!!!
Dragon #3. Monstrous Nightmare named Firestorm. Nickname: Fira
Personality: Calm, fierce and loyal.
Favorite food: trout with yak milk
He likes o get into fights with other males, especially Hurricane.
Fira my Monstrous Nightnare and third dragon!!!!!!!
Amazing edit of Fira by Zitka. Thank you so much!
Dragon #4. Hideos Zippleback named Sparkle Spike. Nickname: Spike.
Personality: Loyal, strong, and open minded.
Favorite food: Hard to say, one head likes ice and mint, the other only eats meat and fish.
Sometimes in the middle of the night he flies out of the stables to meet a girl in the woods I think…
Dragon #5. Gronckle named SilverStone Nickname: Silva
Personality: obedient, brave, calm.
Favorite food: Sandstone with some granite sprinkles
Sometimes I lend him to Gobber for a day and get nice new Groncicle iron stuff!!!
Silverstone my first gronckle and fifth dragon!!!
Dragon #6. Devilish Dervish named Ragestorm Nickname: Rage
Personality: loyal, bad temper, fierce when mad
Favorite food: brown trout and dragon nip.
Rage was found after the most devastating storm this winter.
Ragestorm my devilish dervish and sixth dragon!!!
Dragon #7. Female Gronckle named Rocklette. Nickname: Rocky
Personality: Happy, aggressive, flexible with new stuff.
Favorite food: Obsidian with dragon nip.
She is always happy about everything, except when her mate SilverStone eats all the obsidian in the house.
Rocklette my second gronckle and seventh dragon!!!
Dragon #8.Storm cutter named Stormblaze. Nickname: Blaze.
Personality: Proud, generous, loyal.
Favorite food: Likse all fish, she eats everything!!!
Blaze secretly tries to meet with other Stormcutters I think so I need to shut her door tightly at night.
Stormblaze my Stormcutter and eighth dragon!!!!!!!!
Dragon #9. Thunderdrum named Thunderglory. Nickname: Glory
Personality: Fierce, aggressive, merciless to anyone but his rider.
Favorite food: herring with rice and dragon nip.
He gets into terrible fights with other dragons, especially Fira, for the houses herring.
Thunderglory my first Thunderdrum and ninth dragon!!!
Dragon #10. Male Grocicle named Icicle.
My fave dragon class:Tidal Class!!!
The majestic tide glider!!!!!!! SO BEAUTIFUL!!!!!!!!!!
Spoiler alert!!! HTTYD3
God toothless, what is it with your mood change?
Watch out for the danger…
Just finished fighting crime here, can we take a break?
Happy jail-giving!
Ouch, Piper, don't spread your disease
There's a thunderstorm about to happen, watch out!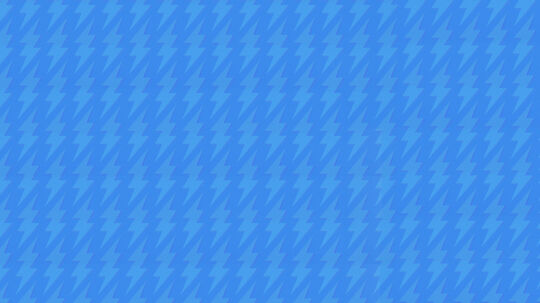 They are actually superheroes…
Somebody looks a little blue!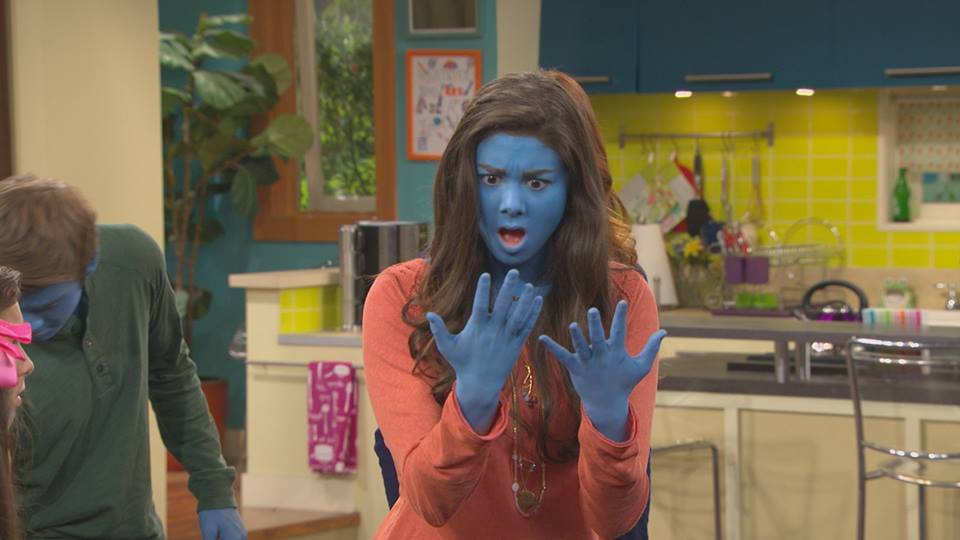 I cant cant get my foot unstuck, I haven't done this before.
My main dragons:
Racing : Moonrise, my award winning Sand Wraith (if Vikings do have any awards)
Adventuring: Sundance, my intelligent Tide Glider
Battle: Cucumber, my very aggressive Prickleboggle
And here is my night fury, Moonglow, by the amazing Cocopuppy! Thank you!!!
I love dogs!!!
Right?
Uh, Ok?
My sister really annoyed me today......
I have a perscription.....
Who's online
There are currently 47 users and 159 guests online.