¡Help, my sword did not finish loading!
I was answering questions when I finished playing in "Tactics Battle"
I was so excited to see that it was legendary and I left there to see what the sword was like
Unfortunately I never finish loading and now it's transparent
someone help me :(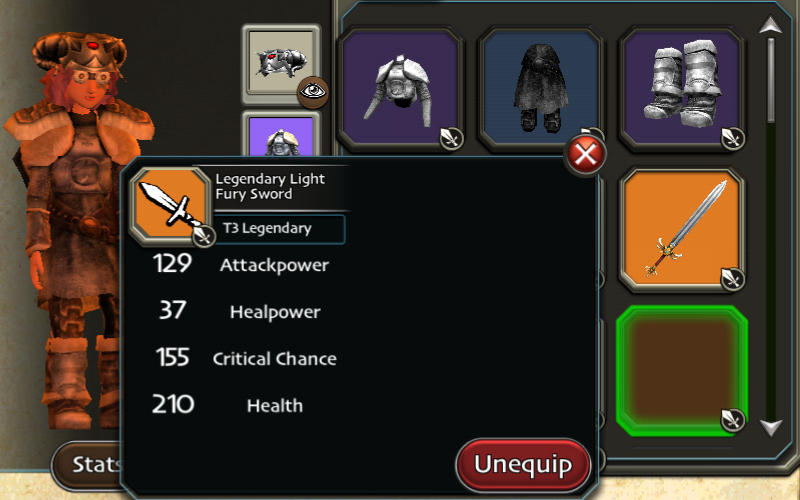 Wed, 06/19/2019 - 16:57
#1
Umm
Try going out and reloading. I've had a glich like that Andi just went out of the there it was. But when ever I go to change my outfit it's invisible there. Well that's it hope that helps u
Wed, 06/19/2019 - 18:01
#3
¯\_(ツ)_/¯
I think someone said something about it not loading in a different thread awhile ago. Hopefully it loads for you soon! I really want to see what the light fury sword looks like XD
Thu, 06/20/2019 - 03:11
#5
RotomDex Roasted My Subject...
The Legendary Light Fury Sword is not fully released yet, I have the exact same problem with the Dreadfall Flightmare Axe (gotten in fusing items). Maybe you should wait until a next few little udates before seing if it works!
I also remember seing glitched/not fully released Dragon Tactics items by playing through some levels.
Example you might have came accross ;v;
Thu, 06/20/2019 - 10:14
#6
Oooooh
Oooh, the Dreadfall Flightmare Axe sounds epic :D
Mon, 06/24/2019 - 02:12
#7
Purple rain
Those are actually not glitches, those are blueprints, stuff you'll get by fusing the items required.
Fri, 06/21/2019 - 10:50
#8
It's gone
I've won the Light Fury sword a few days ago, and I had the same problem you have. But today when i looked in my inventory, it was gone, and I didn't sell it for shards. I hope I don't have to win it back once the sword is finally playable. I really wanna try it out.